Franchise opportunities in Italy
Popular franchise directions in Italy
Cafe Franchises

Food Franchises

Consulting Franchises

Education Franchises

Entertainment Franchises

Сleaning Franchises

Travel Franchises
List of franchises for sale available in Italy
Attractiveness of Italy for the development of franchise business
The Italian Republic has a population of about 61.5 million of which 68% are urban dwellers. Rome is the largest city (over 2.3 million) and the capital of the country. The other largest cities include Milan (1.35 mln), Naples (983,755), Turin (886,837), Palermo (673,735), Genoa (583,601), Bologna (388,367), Florence (382,258), Catania (313,396), and Bari (324,198).
In terms of economy, the country is strongly divided, the north being more developed than the south. Key exports of the country are engineering products, chemicals, transport equipment, textile, and clothing as well as food, beverages, and tobacco. Due to its rich history, Italy has a large stream of tourists. Italy's GDP is about $1.8 trillion and the household net-adjusted disposable income per capita is $25,004.
The franchising market is the fourth largest one in Europe. The annual turnover from franchising activities is about $26 billion. Over 1,000 franchising companies are present on the Italian market. Looking at the origin of the franchising businesses that operate on the territory of Italy, about 10% of these are foreign franchisors and the remaining 90% are national companies.
Italy also has a rather unique culture and the ingrained entrepreneurial spirit, thus creating a wide range of opportunities for potential franchisors and franchisees in the country.
There are high investment business opportunities, as well as cheap franchises in Italy presented for review, the choice is yours.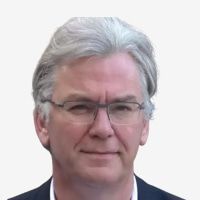 Felix de Wit
Official representative of Topfranchise in Europe
Indicators of Italian Business Market
Capital: Rome

Currency: Euro (€)

Education Index (2013): 0.790

Official languages: Italian

Per capita GDP (PPP): $36,833

Quality-of-life index (0-10): 7.21

Population: 61.26 mln

Total GDP (PPP): $2.234 trillion

Ease of Doing Business Ranking, Rank: 46

Gini: 32.4

Human Development Index (HDI): 0.887
DIDN'T FIND WHAT YOU WANT?
ASK THE EXPERTS