How to develop franchise in Europe in 2023?
TopFranchise gathered world-class franchise experts and discussed with them the spring and summer market trends, as well as strategies for achieving results when selling a franchise. One of the invited experts was Felix De Wit, former Master Franchisee of ReMax Real Estate, a private consultant in the field of franchising in Europe.
He analyzed the situation in Europe and in mid-2021 and shared his opinion on this matter.
The broadcast was hosted by Vasil Gazizulin, founder of the international portal Topfranchise.соm.
– Felix – I started my career as an officer in the Royal Netherlands Army, after which I was a real estate agent, but it was all too small, I constantly wanted to join something bigger, and this was one of the reasons why I started working at one time in the master - franchise of an international real estate company, the world leader in this field, ReMax. I joined them in 1998 and stayed there until 2009.
I've always wanted to be able to build something for myself, but without being alone, master franchising has become my way out.
I loved the field of franchising, so after finishing my career I started to engage in private consulting in the field of franchising and franchise development. Now I have over 20 years of experience in franchising. I started with ReMax because I wanted to change the real estate industry. This area in Europe was completely different.
During my time, ReMax started working with independent contractors and was one of the first to introduce them to Europe, which was very profitable.
More than 10 years later, from 1998 to 2009, ReMax and I have developed and sold over 100 franchises. We had a big real estate crisis in 2008, as you know. That was the reason I lost some of my franchises back then. I always shared my experience, as a master franchisee I made mistakes and later I always shared these mistakes. The biggest mistake was that I didn't know how to properly focus on things.
I always say to my international clients who want to expand on the European continent: "To build a big business, you need a focused focus." People often focus their attention on the wrong things.
Many franchisors enter the European market by hiring a master franchisee, some franchisors are so smart that they do not make the mistakes that I made when I wanted to do absolutely everything myself, but use private consulting in the field of franchising.
At the moment, we have a big crisis due to the COVID-19 pandemic, there is still quarantine in most European countries, most companies are closed. For example, the Netherlands said that some changes will take place at the end of the month, there will be no need for a curfew. Schools and shops will be opened. Restaurants and bars will still be closed. This suggests that the situation is getting a little better. The state is doing incredible work to help businesses and entrepreneurs.
We observe that due to the virus, the unemployment rate is growing around the world, which contributes to the development, including of European franchising, we always need working hands. Now, the franchising industry in Europe is one of the most developed in the world.
Before COVID-19, we saw exponential growth every year. In the Netherlands alone in 2019 we had about 950 franchised brands, due to the pandemic in 2020 we met with an economic downturn, but I am completely sure that the situation will change, the whole of Europe is working very hard and seriously on vaccinations. People are getting better, companies are getting better and even startups. The development that I see in European franchising in 2021 suggests that the market for new franchises will be strong and strong.
Existing companies are more likely to transfer their business to franchising. We understand that the COVID-19 crisis hit ordinary entrepreneurs hard, and we can say with confidence that franchising always grows after the crisis, growing even faster than before the crisis. This is a great time for many smart entrepreneurs and investors who will always make money.
Reasons to start a franchise business during the recession:
Raw materials and goods are now cheaper than usual.
The number of competitors is lower.
You can save well on loan interest.
Reasons why companies will transfer their business to franchising:
Lower prices.
Management in working with independent contractors and franchisees is much easier, less worries and worries.
Faster growth.
Faster market entry.
International potential of the company.
What should you do in undertake to expand your franchise to the global market or to Europe?
Stay focused on your current business and work with a franchise consultant who knows the industry well.
Get knowledge about master franchising (you can contact me or Vasil about this).
Take care of good documentary support of your franchise (franchise agreements and operating manual).
Register your trademark in Europe.
Know how to sell franchises.
Check your franchisees, do not allow the wrong people to be in your franchise.
Support your Master Franchisees. It is your most important resource, especially during this difficult time of crisis.
Focus on your market share.
These are the brands that I have helped and still help with all the documentation and expanding to the global market in general, in 2021 they made the right choice and with my help expanded their brands to Europe as master franchises: One Glamping, Etagi.com. Alegria, Healthy 5, D World.
Stay focused. The pandemic will not change the franchise industry. It will open the franchise doors that were previously closed for you. The best time to start expanding your franchise to Europe is now.
– Vasil – please tell us about the situation with franchising in the Netherlands, Northern and Western Europe.
– Felix – the franchising industry has not suffered much and is in good shape. This is not a problem, but when all restaurants are closed, food franchises must look for solutions. I see many great innovations. They have takeaway food, delivery. And yes, of course, they are losing money, their results are not as good as before, before the crisis. But after a long rain, the sky will shine again. Vaccinations are ongoing, I think the restaurants will be open in the summer. The benefit of franchising is that you can have an incredible experience, share your ideas with people from other countries.
– Vasil – what should people know when they buy or open their franchise in Europe?
– Felix – do a good research of your future area, research the intricacies of the market in advance, especially local specifics regarding documents and contracts. Don't be afraid to invest, I know from my own experience, i invested a lot of money to join the franchise and it paid for itself completely.
---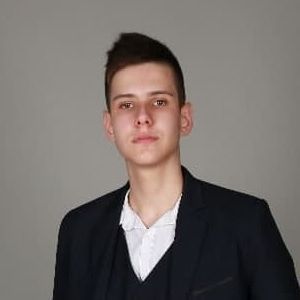 Written by
George Karishik
Franchise expert Topfranchise.com
Browse franchises by countries

USA

India

Canada

The UK

Indonesia

The Philippines

Australia

The UAE

Saudi Arabia

South Africa

Germany

Pakistan

Singapore

Malaysia
Other countries
Want to advertise your franchise with us and successfully boost your business?
Please send us your request and we will get back to you shortly!
DIDN'T FIND WHAT YOU WANT?
ASK THE EXPERTS