Franchise Opportunities in Armenia
Popular franchise directions in Armenia
Cafe Franchises

Food Franchises

Consulting Franchises

Education Franchises

Entertainment Franchises

Сleaning Franchises

Travel Franchises
List of franchises for sale available in Armenia
Attractiveness of Armenia for the development of franchise business
Armenia is situated in the South Caucasus region between Europe and Asia. The country has a population of 2,936,341 people with the majority living in urban areas. The economy of the country has been growing for the last years providing welcoming opportunities for different including franchise businesses. Especially good locations for new companies are the largest cities of Armenia such as Yerevan (1,093,485 ppl), Gyumri (148,381 ppl) and Vanadzor (101,098 ppl).
Armenia provides the best business environment including no restriction on investment sector and a well-regulated banking system, well-educated labor force, competitive operational costs and strong support from the government. The most promising investment opportunities are noticed in IT, life science, textile and garment, tourism, fruit and vegetable processing, renewable energy and other sectors.
Franchise market in Armenia is represented mostly by international brands from Europe and the USA. Among the most successfully operating businesses are food-related franchises such as high-priced restaurants, pizzerias, sandwich bars; retail businesses; fitness; education and entertainment franchises. The boom for home-based franchises is also shared by Armenian entrepreneurs.
There are high investment business opportunities, as well as cheap franchises in Armenia presented for review, the choice is yours.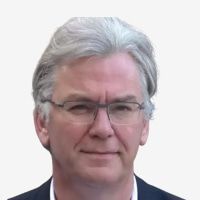 Felix de Wit
Official representative of Topfranchise in Europe
info@schalkshof.nl
+31 6 54313014
Indicators of Armenian Business Market
Capital: Yerevan

Currency: Armenian dram (AMD, Դրամ)

Education Index (2015): 0,73

Official languages: Armenian

Per capita GDP (PPP): $10,995

Quality-of-life index (0-10): -

Population: 2,92 mln

Total GDP (PPP): $32,893 billion

Ease of Doing Business Ranking, Rank: 41

Gini: 32,5

Human Development Index (HDI): 0,755
DIDN'T FIND WHAT YOU WANT?
ASK THE EXPERTS