Franchise opportunities worldwide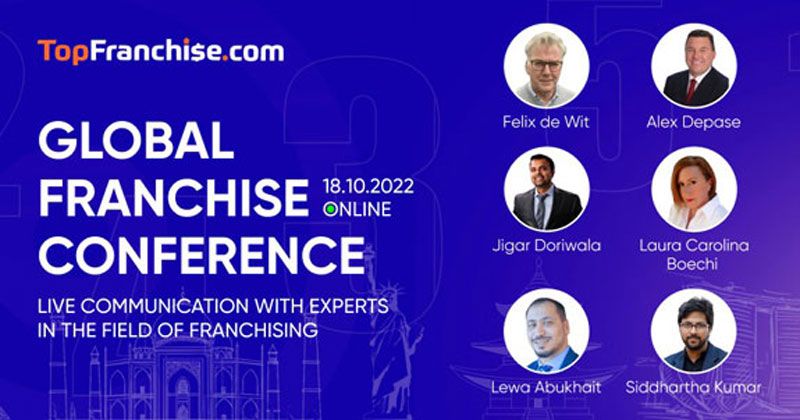 Franchise industry has undergone a lot of challenges in the past few years. The pandemic has hit hard and has left its mark on the business world. However, franchises perseveringly faced all difficulties and even used them to their advantage. The franchisors had to transform some processes and implement changes, but it only showed that franchising is an agile model that allows businesses to survive even in the most testing times.
There are many franchise opportunities worldwide. Many countries are eager to attract entrepreneurs from all over the world to help them develop the franchise industry and increase influence in the global market. The investors and banks are more loyal to franchised businesses, so it is easier to get a franchise than start a business from scratch. Various countries have segments that are booming there right now, and it is time to get on these ventures and seize the opportunities. You can learn all about the franchising situation in different parts of the world, and get acquainted with the big picture.
Why Is Franchising Unwavering?
Аrea: Europe
Population: 500m people
Franchisors: 10k +
GDP: $16.6 trillion (nominal; 2022) $24.05 trillion (PPP; 2022)
"Franchising is an opportunity to build something for myself but not by myself."
— Felix De Witt, Ex-Master Franchisee of RE/MAX, Netherlands
Franchising market has shown great sustainability in recent years. The pandemic hit hard and unexpectedly. However, the franchising industry seems to boom despite any economic crises and recession. Many businesses in Europe had some challenges and were exposed to recession risks, many didn't survive. Whereas franchises showed resilience and held their positions.
Franchising is the key to weather the storm of any economic challenge. Franchise expert Felix De Witt explained why franchising is the best way to protect oneself during a crisis. He said that usually entrepreneurs who want to start a company don't find it easy to get money from the bank or private investors. However, investors are more open-minded about franchises. That's why when you're making a business plan for a franchise company or joining an existing franchise, you're more likely to get financial support.
So, why is it beneficial to select a franchise and not other business? First, you're not alone. You acquire many colleagues and cooperate with experienced people who are happy to share their experience. Franchisors succeed in their own career and know a lot about the sector. They make it easy for franchisees to access support. Brand owners understand franchisees make up an important part of the whole franchising system, and they are eager to listen and respect prospective franchise owners.
How to Stay on Top
Аrea: Indonesia
Population: 283m people
Franchisors: 1.1k +
GDP: $1.29 trillion. (nominal; 2022) $4.02 trillion (PPP; 2022)
"There are three ways to survive any economic crisis. The first one is having the agility to convert from offline to online, the second one is to always understand the market and provide the most efficient product, the third one is to be innovative and creative."
— Hendi Setiono, CEO B.R.E Corp, Indonesia
The pandemic has left its mark on the businesses in Indonesia. Many were forced to close, whereas franchises seem to remain unwavering. The most popular sectors in Indonesia are food and beverages. The food business is one of the easiest to run and to franchise. However, it is also one of the most competitive ones. Hendi Setiono, the founder of B.R.E Corp, explained why his company survived the pandemic and beat the competition. His company has over 1500 stores worldwide and continues to grow.
During the pandemic, B.R.E Corp converted most of its units from offline to online and set up a good delivery process. The brand always improves the service and implements innovations to stay on top. It is not easy to conquer the market, however, there are ways to do just that. Hendi recommends to segment the products correctly, establish unique positioning, determine the correct target audience, and to provide great service constantly. Economic challenges offer a great opportunity to be creative and try something new. It is not easy to take advantage of the difficult situation, but it is definitely worth it to try!
Promising Ventures in the UAE
Аrea: United Arab Emirates
Population: 10.2m people
Franchisors: 100+
GDP: $501 billion (nominal; 2022)
"Supplementary education is entertaining, but at the same time it gives people knowledge of different topics."
— Izzat Saleh, Sales Director at Altairika, United Arab Emirates
The UAE offers many opportunities for local and international franchises. There are many business sectors that are franchised. The most popular and prosperous ones are food, restaurant, retail, and education. If you want to enter the UAE market, you need to learn about franchise laws and regulations. However, the government welcomes international brands and encourages global expansion of the local ones.
Supplementary education is gaining more and more popularity in the UAE and throughout the world as well. Nowadays, there are VR solutions that companies, like Altairika, implement in the education program. People have an ability to learn entertainingly. It is called mixed reality. Virtual reality is a hot topic that is still in progress of entering various markets. Using VR solutions in business is a promising venture with great prospects.
What Is Trending in China?
Аrea: China
Population: 1.5b people
Franchisors: 6k +
GDP: $18.32 trillion (nominal; 2022) $30.07 trillion (PPP; 2022)
"The question everyone asks is 'how can I choose the right franchise brand for myself?'. Based on my experience, it is better to choose brands that stand out, that have training and support, and a mature supply chain."
— Isa Jiang, Franchise Developer, China
There are some industries in China that seem to be untouched by economic challenges. Noodles and bubble tea are not only prosperous businesses, but also the ones that are recession-resistance. These products have low cost, therefore, the sale of these goods brings high profits to franchise companies.
Ramen and bubble tea brands are more suitable for novice entrepreneurs who want to get into business right away. They usually are easy to start and not really expensive. The payback period is 1 year. However, this is a competitive market. It is essential to pick the franchise that offers different products and somehow stands out. For people who have big investment capital, there are a lot of big dining restaurants that provide a wide range of opportunities.
---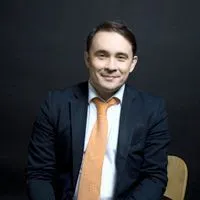 Written by
Vasil Gazizulin
Founder of Topfranchise.com
CEO Expedition 2009 - 2014
Author of a book «GROW WITH A FRANCHISE»
DIDN'T FIND WHAT YOU WANT?
ASK THE EXPERTS