Franchise opportunities worldwide in 2023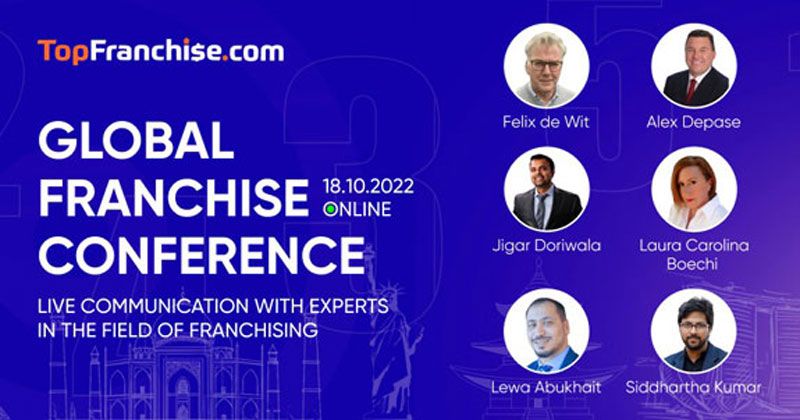 Franchise industry has undergone a lot of challenges in the past few years. The pandemic has hit hard and has left its mark on the business world. However, franchises perseveringly faced all difficulties and even used them to their advantage. The franchisors had to transform some processes and implement changes, but it only showed that franchising is an agile model that allows businesses to survive even in the most testing times.
There are many franchise opportunities worldwide. Many countries are eager to attract entrepreneurs from all over the world to help them develop the franchise industry and increase influence in the global market. The investors and banks are more loyal to franchised businesses, so it is easier to get a franchise than start a business from scratch. Various countries have segments that are booming there right now, and it is time to get on these ventures and seize the opportunities. You can learn all about the franchising situation in different parts of the world, and get acquainted with the big picture.
Why Is Franchising Unwavering?
Аrea: Europe
Population: 500m people
Franchisors: 10k +
GDP: $16.6 trillion (nominal; 2022) $24.05 trillion (PPP; 2022)
"Franchising is an opportunity to build something for myself but not by myself."
— Felix De Witt, Ex-Master Franchisee of RE/MAX, Netherlands
Franchising market has shown great sustainability in recent years. The pandemic hit hard and unexpectedly. However, the franchising industry seems to boom despite any economic crises and recession. Many businesses in Europe had some challenges and were exposed to recession risks, many didn't survive. Whereas franchises showed resilience and held their positions.
Franchising is the key to weather the storm of any economic challenge. Franchise expert Felix De Witt explained why franchising is the best way to protect oneself during a crisis. He said that usually entrepreneurs who want to start a company don't find it easy to get money from the bank or private investors. However, investors are more open-minded about franchises. That's why when you're making a business plan for a franchise company or joining an existing franchise, you're more likely to get financial support.
Franchising has become increasingly popular in Europe in recent years, particularly among small business owners. Franchises offer a unique business model that allows small business owners to benefit from the larger brand and existing infrastructure of the parent company. This helps to reduce the cost of entry for small business owners while also providing them with access to established marketing and operational systems. Additionally, franchises are popular among European consumers due to their familiarity with the brand and often affordable prices. As a result, European franchises have become a major force in the global economy, with many of the world's largest companies having a strong presence in Europe.
So, why is it beneficial to select a franchise and not other business? First, you're not alone. You acquire many colleagues and cooperate with experienced people who are happy to share their experience. Franchisors succeed in their own career and know a lot about the sector. They make it easy for franchisees to access support. Brand owners understand franchisees make up an important part of the whole franchising system, and they are eager to listen and respect prospective franchise owners.
How to Stay on Top
Аrea: Indonesia
Population: 283m people
Franchisors: 1.1k +
GDP: $1.29 trillion. (nominal; 2022) $4.02 trillion (PPP; 2022)
"There are three ways to survive any economic crisis. The first one is having the agility to convert from offline to online, the second one is to always understand the market and provide the most efficient product, the third one is to be innovative and creative."
— Hendi Setiono, CEO B.R.E Corp, Indonesia
Franchising as a form of business has become increasingly popular in Indonesia in recent years due to the country's large population and its rapidly growing economy. Franchises in Indonesia offer a unique opportunity for entrepreneurs to tap into a growing market and capitalize on the country's high consumer spending power. Additionally, many Indonesian companies have also begun to expand their franchises. These franchises are often tailored to the Indonesian market, offering local flavors and ingredients to appeal to local customers. Overall, franchises have become an important part of the Indonesian business landscape.
The pandemic has left its mark on the businesses in Indonesia. Many were forced to close, whereas franchises seem to remain unwavering. The most popular sectors in Indonesia are food and beverages. The food business is one of the easiest to run and to franchise. However, it is also one of the most competitive ones. Hendi Setiono, the founder of B.R.E Corp, explained why his company survived the pandemic and beat the competition. His company has over 1500 stores worldwide and continues to grow.
During the pandemic, B.R.E Corp converted most of its units from offline to online and set up a good delivery process. The brand always improves the service and implements innovations to stay on top. It is not easy to conquer the market, however, there are ways to do just that. Hendi recommends to segment the products correctly, establish unique positioning, determine the correct target audience, and to provide great service constantly. Economic challenges offer a great opportunity to be creative and try something new. It is not easy to take advantage of the difficult situation, but it is definitely worth it to try!
Promising Ventures in the UAE
Аrea: United Arab Emirates
Population: 10.2m people
Franchisors: 100+
GDP: $501 billion (nominal; 2022)
"Supplementary education is entertaining, but at the same time it gives people knowledge of different topics."
— Izzat Saleh, Sales Director at Altairika, United Arab Emirates
The UAE offers many opportunities for local and international franchises. There are many business sectors that are franchised. The most popular and prosperous ones are food, restaurant, retail, and education. If you want to enter the UAE market, you need to learn about franchise laws and regulations. However, the government welcomes international brands and encourages global expansion of the local ones.
Supplementary education is gaining more and more popularity in the UAE and throughout the world as well. Nowadays, there are VR solutions that companies, like Altairika, implement in the education program. People have an ability to learn entertainingly. It is called mixed reality. Virtual reality is a hot topic that is still in progress of entering various markets. Using VR solutions in business is a promising venture with great prospects.
The number of franchises in the UAE is rapidly growing via both local and international entrepreneurs. Furthermore, the UAE government is also investing heavily in the franchising sector, providing incentives and support to encourage local businesses and entrepreneurs to enter the market. This has allowed the UAE to become a hub for franchising and has helped to drive the country's economic growth.
What Is Trending in China?
Аrea: China
Population: 1.5b people
Franchisors: 6k +
GDP: $18.32 trillion (nominal; 2022) $30.07 trillion (PPP; 2022)
"The question everyone asks is 'how can I choose the right franchise brand for myself?'. Based on my experience, it is better to choose brands that stand out, that have training and support, and a mature supply chain."
— Isa Jiang, Franchise Developer, China
Franchises in China have become increasingly popular over the last decade, owing largely to the country's strong economic growth. Franchising provides local entrepreneurs with the opportunity to capitalize on a well-known brand name, while also enabling them to benefit from the support and resources of a larger organization. As a result, franchise businesses have become a major driver of the Chinese economy, providing employment and contributing to the development of industries, such as retail and hospitality. Furthermore, franchising has opened up a host of opportunities for international companies looking to expand into the Chinese market, allowing them to tap into an ever-growing consumer base.
There are some industries in China that seem to be untouched by economic challenges. Noodles and bubble tea are not only prosperous businesses, but also the ones that are recession-resistance. These products have low cost, therefore, the sale of these goods brings high profits to franchise companies.
Ramen and bubble tea brands are more suitable for novice entrepreneurs who want to get into business right away. They usually are easy to start and not really expensive. The payback period is 1 year. However, this is a competitive market. It is essential to pick the franchise that offers different products and somehow stands out. For people who have big investment capital, there are a lot of big dining restaurants that provide a wide range of opportunities.
Diversification Is the Key
Аrea: United States of America
Population: 332m people
Franchisors: 10k+
GDP: $25.66 trillion (nominal; 2022)
"Historically, over the past 30 years any recession and any difficult times that we have encountered from the economy in America, franchising has gone up and has flourished."
— Alex DePase, FranXchange, USA
America has gone through many difficulties in the past several years. However, recession has not shaken the franchising industry. It is still going strong. The US has a well-regulated market that allows brands throughout the globe to enter the country. Many businesses focus on a single market, whereas companies that really want to grow consider diversification, i.e. finding partners in all parts of the world.
The USA franchises market is one of the largest and most vibrant in the world, with a wide range of opportunities available for entrepreneurs looking to get involved. The country is home to some of the world's biggest and most successful franchises, with many of these having been developed or adapted from global brands. This diversity has enabled entrepreneurs to explore different types of businesses and find success in multiple sectors. Additionally, the United States is also home to a wide variety of franchise support services, such as specialized consulting firms, legal advisors, and financial institutions, which help make the process of setting up and running a franchise easier.
American companies have a comprehensive selection process in order to find candidates that are really interested in developing their brand. Diversification is a great thing, but it's for the right people. Right now, there are establishments in the US, like FranXchange, that help franchisors and entrepreneurs to align and become strong partners. Brand owners get in-country partners from all around the world to expand their brand there. Whereas entrepreneurs have time to develop a franchise with a well-known brand while receiving assistance and support.
New Uprising Power in Middle East
Аrea: Saudi Arabia
Population: 36m people
Franchisors: 1k+
GDP: $1.040 trillion (nominal; 2022)
"Saudi Arabia is an oasis of success."
— Lewa Abukhait, Chief Strategy Officer at Kleen, Saudi Arabia
Saudi Arabia is a rather new player in the global market. Only about 10 years ago, it was a country with a closed economy. However, Saudi laws have been completely changed to let in and support international brands. Now, there is not only a prosperous local franchising scene but also international opportunities. Saudis have substantial spending power, which makes them excellent customers and investors.
So, what sectors are in high demand in Saudi Arabia? The most popular one is tourism. There are many attractions and sights in the country. People from everywhere in the world travel here to see the Great Mosque of Mecca and Kingdom Centre Tower, and many other landmarks. Franchises in technology, food, and healthcare are also some of the most trending establishments.
Franchises in Saudi Arabia have been on the rise in recent years, as the country has made significant strides in developing its economy and infrastructure. Local entrepreneurs now have access to a wide range of well-known global brands. With the right franchise opportunities and support, entrepreneurs in Saudi Arabia can now find success in a range of sectors.
Is E-Commerce The Way to Go?
Аrea: India
Population: 1.4b people
Franchisors: 4.6k +
GDP: $3.469 trillion (nominal; 2022) $11.665 trillion (PPP; 2022)
"If you're interested in starting an online business, looking for a platform to secure clients locally and globally, and you're searching for an opportunity without tech overwhelm, then our digital agency is the right fit for you. Our company allows you to profit without spending tons of money and time."
— Jigar Doriwala, CEO of Tenacious Techies, India
Franchises in India are becoming increasingly popular, with more and more entrepreneurs looking to join the country's massive and diverse market. Franchises in India offer unique opportunities to those looking to start their own business in the country. From fast-food chains to retail stores, there is a wide range of options for entrepreneurs. These businesses come with a variety of benefits, such as access to established brand recognition, reduced risk, streamlined operations, and access to a larger customer base. Additionally, franchisors provide support and guidance to franchisees, helping them to succeed in the competitive Indian market.
In recent years, there has been a boom in STEM education in India and throughout the world as well. Entrepreneurs acknowledged the big gap between the education system and industrial development due to the lack of practical-based learning and acted on it. For example, one of the leading providers of tech education in India Mechatron Robotics was launched in 2018, and it quickly conquered the market by establishing a great platform for students to learn technological topics, like robotics and AI.
Before the pandemic, education franchises were mostly offline establishments. When Covid-19 hit, some businesses saw an opportunity and switched to an online format. This allowed them to grow globally and attract students from everywhere. Some companies, like Mechatron Robotics, offer a hybrid model, which is a mix of e-learning and practice.
E-commerce is in demand right now. Most franchise companies, not only education but also digital marketing, choose to expand online. The amount of Internet users increases constantly, and there are more elaborate online tools for increasing business efficiency and promotion. Tenacious Techies is one of the best choices to get into a digital business and achieve success. It is challenging to start a business on your own. That is why franchising gives you an excellent opportunity to have a profitable venture with huge market possibilities.
---
Find out how to add your franchise
Browse franchises by countries

USA

India

Canada

The UK

Indonesia

The Philippines

Australia

The UAE

Saudi Arabia

South Africa

Germany

Pakistan

Singapore

Malaysia
Other countries
---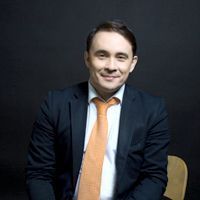 Written by
Vasil Gazizulin
Founder of Topfranchise.com
CEO Expedition 2009 - 2014
Author of a book «GROW WITH A FRANCHISE»
Want to advertise your franchise with us and successfully boost your business?
Please send us your request and we will get back to you shortly!
DIDN'T FIND WHAT YOU WANT?
ASK THE EXPERTS