How to develop franchise in USA in 2023?
TopFranchise gathered world-class franchise experts and discussed with them the spring and summer market trends, as well as strategies for achieving results when selling a franchise. One of the invited experts was Alex DePase, founder and CEO of Global Franchise Exchange & World Properties International Franchise, franchise expert in the United States.
He analyzed the situation in the United States and in mid-2021 and shared his opinion on this matter.
The broadcast was hosted by Vasil Gazizulin, founder of the international portal Topfranchise.соm.
– Vasil – how are things with franchising in the United States now?
– Alex – Great! There was no franchise recession in America due to the coronavirus, it is actively developing right now. When America is experiencing periods of economic crisis or high unemployment, the franchise is sometimes the only way out. people get laid off from their jobs, and franchises always have jobs, so the franchise industry thrives during these periods.
America is witnessing demographic aging, with more than 10,000 people a year retiring or reaching retirement age. This means that they not only stop working and leave their jobs, but also want to continue working only after starting their own business, their own franchise.
When they say "the streets of America," they are talking about the streets paved with the gold of franchising. Franchising in America is everything. If you want to buy a car, you go to an outlet franchise, if you want to buy a TV, you go to an outlet franchise with TVs. Are you going to eat something? Likewise. Franchising is very common, but competitive.
– Vasil – what are the main trends in the US market in the field of franchising?
– Alex – During the period of the pandemic, there was a boom in the field of real estate, this led to the fact that all franchises related to construction, construction and other housing issues were shot hard. In America, there are some beginner franchises that cross the border of 100 locations within 2-3 years. There is one franchise in the service industry, they have expanded to 400 locations in three years. Of course, this is not the norm, but everything related to real estate has such a success. Moreover, there are changes in the field of restaurant business, the F&B market has moved to a faster service, adding and improving the possibility of its delivery, which is very important today. In general, there are some changes in the market as a whole, there are thousands of franchisors, so it is very important for everyone who is thinking about expanding their franchise to be sure that your foundation, everything that you have in your franchise system, including and franchisors, reliably. It is twice as difficult to control a franchise when expanding to another country. Sometimes people are going to enter the global market and the franchise situation in their own country leaves a lot to be desired.
– Vasil – please tell us about your experience in franchising.
– Alex – I started my career working on Wall Street, then took up teaching and finally started my own department store franchise. Growing the franchise to 200 locations worldwide, eventually selling it to a private equity firm. Then i headed an international franchise specializing in fruit bouquets with 1,500 locations around the world and one of the top 25 franchises in their field, helping them expand into the Middle East and other countries, which was an incredibly rewarding experience. In addition, I have worked with a lot of serious American franchises, one of which was ReMax.
In total, I have been involved in franchising and international business for over 20 years and have a large number of my own consultants both in America and around the world, working with Vasil and his team.
– Vasil – tell me, please, what needs to be done to enter the American market?
– Alex – the first step is to consult with Vasil and his team, as well as with me. I honestly say yes or no, whether your franchise will be successful and profitable, whether you lose your money or not. I am very well versed in what type of business in America will be successful and what will not. Further, if we understand that it will be successful, further steps are not similar to those that would have to be taken when expanding, for example, in China or the Middle East. You need to prepare a Franchise Disclosure Document (FDD), which is about 200 pages, and then you need to register this document in the state of your choice.
Each state has its own approval process. In general, there are many legal subtleties that take place when moving to the American market. But the best way to get on it is to find a franchise consulting expert. We have worked with a large number of franchises that have taken it to the next level with the help of Master Franchisees.
Also, it should be noted that in America the situation is stabilizing and quarantine measures are gradually being canceled. Schools and shops are opening, the population is being instilled, and the situation with franchising in America is doing just fine as never before.
---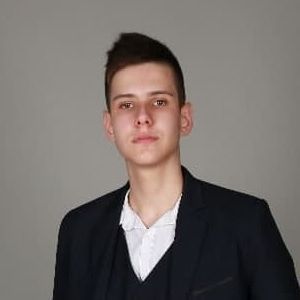 Written by
George Karishik
Franchise expert Topfranchise.com
Browse franchises by countries

USA

India

Canada

The UK

Indonesia

The Philippines

Australia

The UAE

Saudi Arabia

South Africa

Germany

Pakistan

Singapore

Malaysia
Other countries
Want to advertise your franchise with us and successfully boost your business?
Please send us your request and we will get back to you shortly!
DIDN'T FIND WHAT YOU WANT?
ASK THE EXPERTS