The Top 10 Franchise Businesses For Sale in Utah Of 2022
Update: 04.11.2021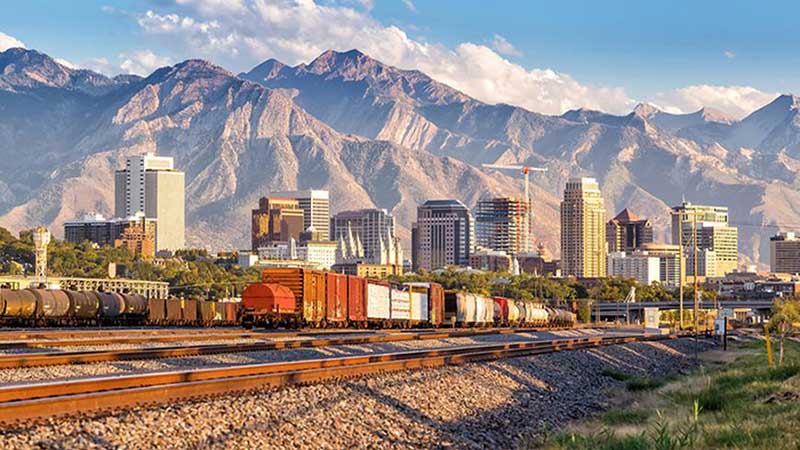 Searching for a franchise for sale in Utah? Have a look at our list of the hottest ones. The choice is really abundant and diverse. There are businesses which offer beauty services and the ones which provide quality car repair and maintenance; international chains of convenience stores and educational networks. The best franchises to own in Utah are looking for the ways to expand. The franchisors are ready to share their unique ideas, marketing approaches, business strategies and experience with new partners. If you feel interested in franchise opportunities in Utah, find more useful info below.
Here is the 10 best franchises to own in Utah
Amazing Lash Studio
Founded in: 2010
Franchising since: 2013
Franchise units: 249
Initial investment: $239,210 - $508,510
Ongoing Royalty Fees: 6%
Since it was founded in 2010, Amazing Lash Studio has been dedicated to raising the bar on perfection, long-lasting beauty and professionalism in the eyelash extension industry. The company offers comfortable, lightweight eyelash extensions and lash lifts. In addition to their specially designed lightweight synthetic eyelash extensions, ALS also offers a little extra va-va-voom with their Volume lashes for those who want an even fuller lash line or a special occasion look. The company is looking for qualified, committed business owners interested in a franchise opportunity with a market leader.
---
Midas
Founded in: 1954
Franchising since: 1956
Franchise units: 2017
Initial investment: $198,650 - $539,512
Royalty Fees: 10%
Midas, headquartered in Palm Beach Gardens, Florida, is an American chain of automotive service centers with locations in 17 other countries. Midas offers repair and maintenance services on shock absorbers, brakes, tires, batteries, radiators, and heating and cooling systems. The company's franchisees have the freedom to operate independently with an experienced team behind them and get provided outstanding support, resources, and training to help them excel as an owner.
---
The UPS Store
Founded in: 1980
Franchising since: 1980
Franchise units: 5,268
Initial investment: $137,849 - $566,585
Ongoing Royalty Fees: 5%
The UPS Store network is the world's largest franchisor of retail shipping, postal, printing and business service centers which provide packaging, shipping, copy and print services, mailbox services, computer time rentals and more for small businesses and individuals. The company offers exciting franchise opportunities that help provide the financial freedom and work & life balance so many business owners desire. Their franchisees provide essential business products & services and enjoy the backing of award-winning training, nationwide national support, and the respect that comes with a world class brand.
---
7-Eleven
Founded in: 1927
Franchising since: 1964
Franchise units: 66,572
Initial investment: $69,650 - $1,185,400
Royalty Fees: Varies
7-Eleven, founded in 1927 as an ice house storefront in Dallas, is an international chain of convenience stores, and was named Tote'm Stores between 1928 and 1946. In 1946 the stores were renamed 7-Eleven to call attention to their extended hours of operation—from 7:00 AM to 11:00 PM, seven days a week. Since it's opening the company has grown to more than 64,000 locations in 18 countries around the globe. The initial investment to own and operate a 7-Eleven franchise location is based on the store's individual gross profit; this can range from $50,000 to $1,000,000.
---
Liberty Tax
Founded in: 1972
Franchising since: 1973
Franchise units: 2,668
Initial investment: $60,700 - $73,900
Ongoing Royalty Fees: 14%
Liberty is one of the largest tax preparation service providers in the country. With nearly three-quarters of a million potential customers available in several dozen territories with franchises for sale in Utah, this Western state is an ideal location to start a new business. By taking advantage of Liberty Tax's® nationally recognized brand and using their proven business plan, franchisees will be able to hit the ground running when they start their new business in the Beehive State.
---
YESCO
Founded in: 1920
Franchising since: 2011
Franchise units: 57
Initial investment: $65,000 - $352,200
Royalty Fees: 6%
YESCO, founded by Thomas Young in 1920, is a privately owned manufacturer of electric signs based in Salt Lake City that provides design, fabrication, installation and maintenance of signs. According to the report carried out by HowMuch, in Utah, Yesco franchises present the best opportunities among other states with franchises headquartered. There are available territories in Atlantic City.
---
Transworld Business Advisors
Founded in: 1979
Franchising since: 2010
Franchise units: 321
Initial investment: $74,855 - $97,185
Ongoing Royalty Fees: $300-$900/mo.
Transworld Business Advisors is the World's Largest Business Brokerage Franchise For over 40 years which has specialized in the sale of businesses. Their global network offers a turnkey solution for those that want to build a solid business and future for themselves while maintaining a balanced quality of life. TBA focuses on three core concepts: business brokerage, franchise consulting, and franchise development. The company represents almost 200 franchises and business opportunities from all different industries and investment levels.
---
Kumon
Founded in: 1954
Franchising since: 1958
Franchise units: 26,338
Initial Franchise Fee: $1,000
Initial investment: $74,428 - $156,590
Ongoing Royalty Fee: $34-$38/student/mo.
Kumon Educational Japan Co. Ltd. is an educational network created by Toru Kumon which developed and uses his Kumon Method to teach mathematics and reading primarily for young students. Consistently rated #1 in the tutoring category by Entrepreneur, Kumon goes well beyond helping kids overcome gaps in learning, providing franchisees with a strong, stable business model. Their training and support begins on day one, and never ends. The company has helped thousands of franchisees start and grow their businesses.
---
Flour Power Kids Cooking Studios
Founded in: 2008
Franchising since: 2015
Franchise units: 5
Initial investment: $125,000 - $250,000
Ongoing Royalty Fees: 6%
Ad Royalty Fee: $149/mo.
Flour Power Kids Cooking Studios, ranked Top 10 Educational Franchise in the US, is a fast growing nationwide hands-on culinary entertainment and educational franchise. Founded by mom of two and special needs advocate, Susan Caldwell, the educational program takes children on exciting imaginative culinary adventures in a locally owned whimsical kitchen studio, built with lil chefs in mind! The company often hosts webinars and owner meetings in Raleigh, NC to continue to talk about marketing, the latest trends in IT, and so much more.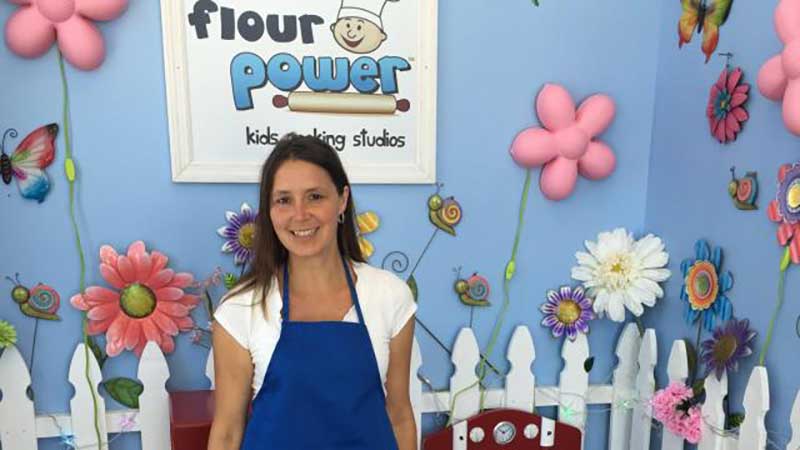 ---
CMIT Solutions
Founded in: 1996
Franchising since: 1998
Franchise units: 239
Initial investment: $94,470 - $127,350
Ongoing Royalty Fee: 6%
CMIT Solutions started as a small computer support company in Austin, Texas in 1996. Over the past decade, the company has grown into a leading provider of managed services and other computer consulting services tailored to the unique needs of small business. CMIT Solutions is recognized as the leading IT franchise opportunity ranked by Entrepreneur (2020). Their nationally recognized brand and proven business model help entrepreneurs launch to success.
---
View all franchise opportunities
DIDN'T FIND WHAT YOU WANT?
ASK THE EXPERTS