Top 10 Automotive Franchises to Consider in 2021
Update: 15.03.2021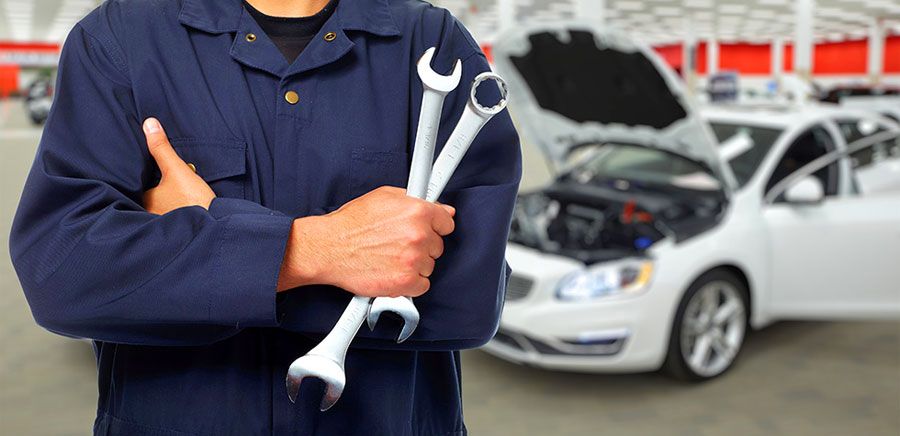 Dreaming of owning an automotive business? Make your dream come true easily with a proven automotive franchise concept! No matter what kind of business you choose: either auto repair or car rental or any other related concept, it should be a proven franchise with well-established processes. Following the guidelines of your franchise partner will help you avoid hassles with starting and running the business.
Check out he list of the automotive services franchises below which includes only tested and reliable brands and choose the best opportunity for you.
Here is the list of the Top 10 automotive franchises:
Matco Tools
Founded in: 1979
Franchising since: 1993
No. Existing Locations: 1,724
Total Initial Investment: $86,750 – $123,750
Royalty Fees: varies
Matco is a manufacturer and distributor of professional quality mechanics' tools and service equipment. The franchisor offers franchisees the right to enter into a distributorship agreement, which grants the franchisee the right to purchase, resell, and service the products as a mobile distributor under the system.
---
Snap-On Tools
Founded in: 1921
Franchising since: 1991
No. Existing Locations: 4,600+
Total Initial Investment: $170,000 – $360,000
Royalty Fees: $120/month
A Snap-on franchise is a mobile tool store your own, selling the #1 tool brand in the world directly to professionals on your protected list of calls. The franchisor, Snap-on Tools Company LLC, offers a license to operate a franchised mobile store selling high quality repair and diagnostic tools and equipment. Snap-on manufactures and/or distributes these tools and equipment to professional mechanics and other tool users in the United States.
---
AAMCO Transmissions and Total Car Care
Founded in: 1963
Franchising since: 1963
No. Existing Locations: 630
Total Initial Investment: $226,300 – $330,500
Royalty Fees: 7.5% of total gross sales
The franchise offered is for a transmission and general automotive repair center under the AAMCO brand. AAMCO Centers sell transmission repair services, as well as additional automotive maintenance and repair services the franchisor then currently authorize, such as oil and filter changes, brake services, heating and cooling system service, tune-ups, steering and suspension, factory-recommended maintenance, and related services, to the general public on both a retail and wholesale level.
---
Maaco
Founded in: 1972
Franchising since: 1972
No. Existing Locations: 510
Total Initial Investment: $362,250 – $567,250
Royalty Fees: 9%
Maaco franchise is to operate an automobile repair center specializing in automobile painting and body repair under the name "Maaco," "Maaco Collision Repair & Auto Painting" or "Maaco Auto Painting & Bodyworks."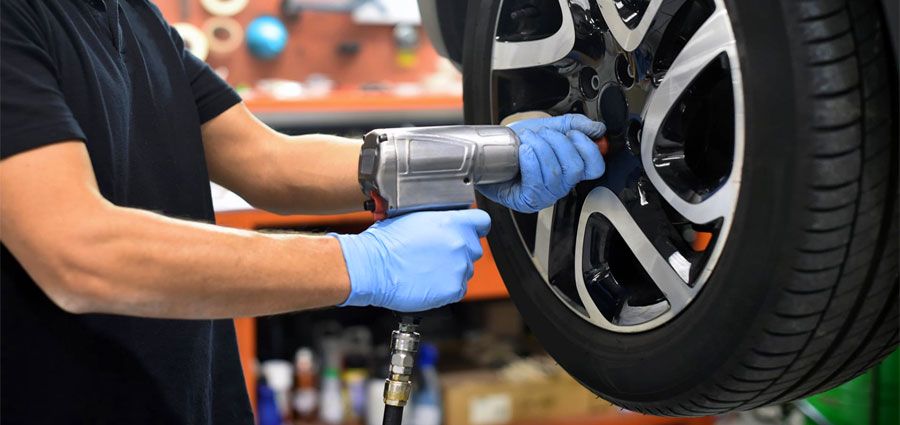 Jiffy Lube International Inc.
Founded in: 1979
Franchising since: 1979
No. Existing Locations: 2,078
Total Initial Investment: $234,000 – $372,650
Royalty Fees: 4%
Jiffy Lube is the biggest chain of auto maintenance locations with a quick lube change, as well as light repair services and other similar or ancillary products and services, some of which the franchisor requires to be offered and some of which are approved, but optional.
---
Big O Tires
Founded in: 1962
Franchising since: 1982
No. Existing Locations: 450+
Total Initial Investment: $281,000 – $1,133,300
Royalty Fees: 2-5%
The franchisor offers two franchise models: Product Distribution Franchises and Business Format Franchises. Big O Tires retail stores selling and servicing tires and related automotive products. Big O Tires center offers a variety of auto repair services, including brake, alignment and front-end repair, as well as tire and ride control products.
---
Christian Brothers Automotive
Founded in: 1982
Franchising since: 1996
No. Existing Locations: 185
Total Initial Investment: $460,000 – $560,000
Royalty Fees: Varies
Christian Brothers focuses on superior customer service and "loving your neighbor as yourself". Each Christian Brothers franchise is locally owned and operated and provides ethical and excellent full-service automotive repair to the surrounding community.
---
Fibrenew
Founded in: 1985
Franchising since: 1987
No. Existing Locations: 239
Total Initial Investment: $94,050 – $106,800
Royalty Fees: $695+/month
Fibrenew is a market leader in the restoration of leather, plastic and vinyl. Fibrenew franchise offers a service that repairs, cleans, re-dyes and restores leathers, vinyls, velours, and plastics under the franchisor's trademarks, service marks, trade dress, color schemes and logos and using its distinctive programs, procedures, protocols, standards, manuals and other confidential business systems, practices and materials.

Glass Doctor
Founded in: 1962
Franchising since: 1977
No. Existing Locations: 177
Total Initial Investment: $127,300 – $265,500
Royalty Fees: 5-7%
Glass Doctor company offers complete glass repair and replacement services to residential, automotive and commercial markets at more than 275 locations throughout North America.
---
RNR Tire Express
Founded in: 1999
Franchising since: 2003
No. Existing Locations: 98
Total Initial Investment: $500,000 – $1,000,000
Royalty Fees: 5%
RNR Tire Express is a national franchise retailer of quality tires and custom wheels offered with convenient, affordable payment options designed to fit each customer's unique budget.
View all automotive franchises
DIDN'T FIND WHAT YOU WANT?
ASK THE EXPERTS