TOP 10 Italian Restaurant Franchise Opportunities in USA for 2023
Update: 04.11.2021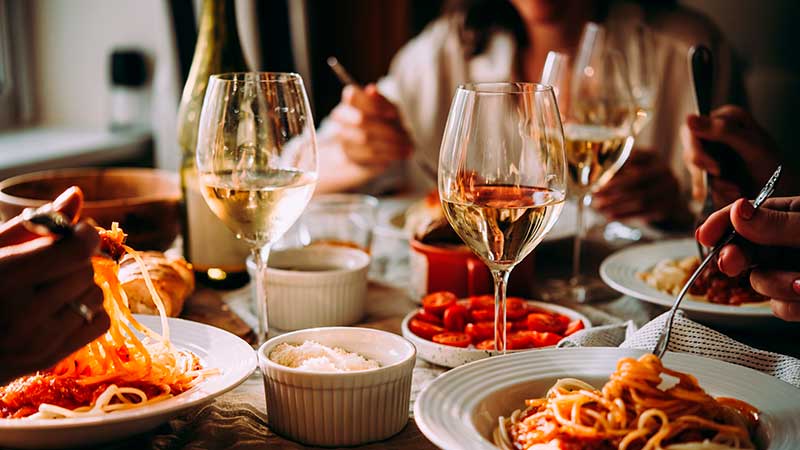 Italian cuisine is loved all over the world including the USA. Americans enjoy pasta, pizza and gelato. No wonder that Italian food franchises are quite popular in the country. There is a wide range of business concepts on the market for different budget. An entrepreneur can start a small gelato cafe franchise for $100 K or an Italian eatery for $200K or a steak house with a night club for $ 4 mln. The choice is really abundant. Some Italian restaurant franchise businesses offer a mix of Italian and American menu which can attract even more visitors. Choosing the right brand to invest into, focus on the reputation of the franchisor. The best franchises have a chain of successful franchisees as they offer good conditions for cooperation, have a powerful marketing campaign, and constantly support their partners. We have made a list of Top 10 Italian restaurant franchises operating on the US market. Pick up the best out of the best!
Here is the top 10 best italian restaurant franchise franchise businesses in USA
Johnny's Italian Steakhouse
Founded in: 2002
Franchising since: 2013
Franchise units: 4
Initial investment: $1,275,000 - $4,000,000
Franchise Fee: $75,000
Royalty Fees: 5%
Johnny's first Italian steakhouse opened its doors to the public in Des Moines, Iowa in April 2002. The atmosphere at Johnny's is reminiscent of classic 40s and 50s nightclubs, creatively combining the sophistication of the past with modern touches. At Johnny's, steaks take center stage and are complemented by fine Italian cuisine that doesn't require Iron Chef skills. The concept's versatility has already proven successful in stand-alone developments, living centers, retail offices and annex hotels. Johnny's Italian Steakhouse, with exceptional cuisine and furnishings, caters to a wide variety of backgrounds.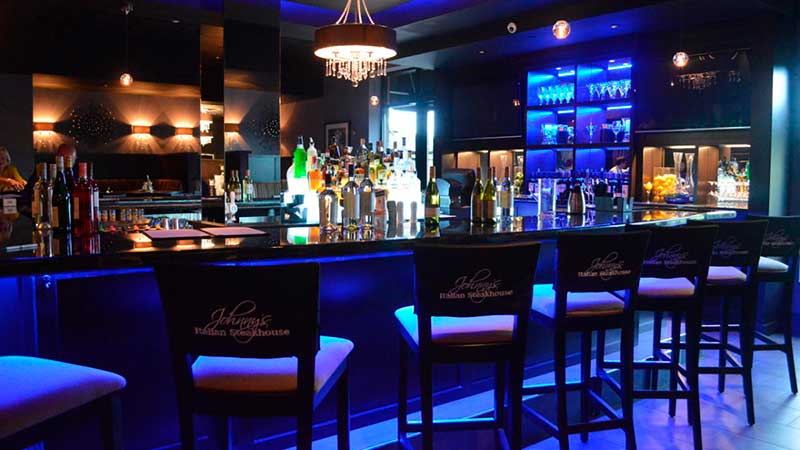 ---
Paciugo Gelato Caffe
Founded in: 2000
Franchising since: 2004
Franchise units: 26
Initial investment: $124,700 - $489,250
Franchise Fee: $20,000
Royalty Fees: 6%
Paciugo Gelato Caffe has fulfilled Hugo's dream of making and serving Pachugo, the best ice cream in the world. In 1999, armed with a secret family ice cream recipe, he moved to America and opened the first Paciugo store. It was love at first sight. America couldn't get enough of the silky smooth, irresistibly delicious ice cream served in an atmosphere that felt exclusively Italian. In 2000, thanks to a lot of hard work and the emergence of dozens of new ice cream recipes, Paciugo (the Italian word for "dirty mixture") was born. Over time, Pachugo spread to dozens of locations throughout North America. Paciugo is an ice cream and coffee concept serving fresh ice cream, coffee and signature drinks. All jellies are made from whole milk, water or soy and do not contain cream or other fats.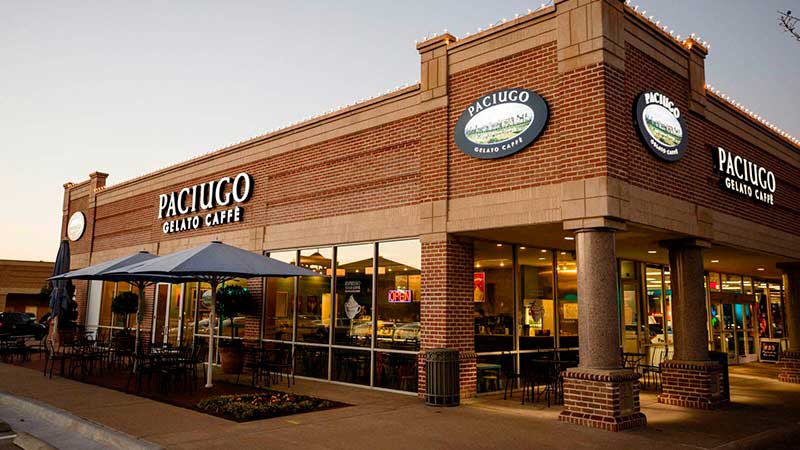 ---
Samuel Mancino's Italian Eatery
Founded in: 1959
Franchising since: 1994
Initial investment: $234,500 - $304,500
Franchise Fee: $30,000
Royalty Fees: 5%
Samuel Mancino offers quality fast food and full service amenities, renowned as a trusted source of quality and value, especially thanks to their famous oven baked meat grinders and welcoming environment, which combine to create an unforgettable lunch or dinner experience. Some time ago, the restaurant changed its traditional sub-sandwich called "meat grinder" to include high quality fresh bread baked daily, which has filled the restaurant with a mouth-watering home-made flavor.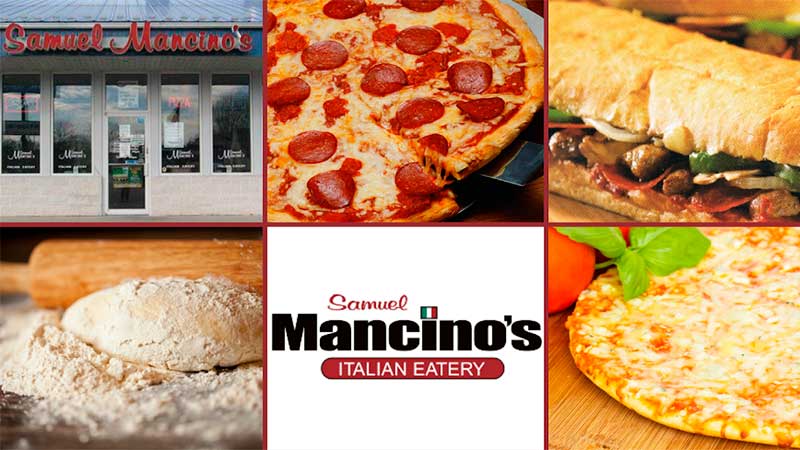 ---
The Great Greek
Founded in: 2011
Franchising since: 2018
Franchise units: 7
Initial investment: $476,050 - $798,250
Franchise Fee: $35,550 - $39,500
Royalty Fees: 6%
The Great Greek Grill offers Mediterranean dining through franchise opportunities. The company is the largest & fastest-growing Greek restaurant franchise in North America. Mr. Greek Restaurants provides two unique models - Fast Casual and Full Service - making Mr. Greek perfect for any location.
---
Russo's New York Pizzeria
Founded in: 1994
Franchising since: 1998
Franchise units: 36
Initial investment: $395,000 - $1,491,000
Franchise Fee: $35,500
Royalty Fees: 5%
Russo's New York is a pizzeria that is one of the leaders in New York style gourmet pizzas and authentic Italian food. Their main concept was founded by the son of Italian immigrants, chef Anthony Russo, who grew up in a home in New Jersey, where the kitchen was the center of family life. When Anthony's family moved to Texas in 1978. His father opened the Italian restaurant Russo's, which quickly became a favorite of the locals. Family recipes that are over 100 years old, with their individual blend of spices and proprietary ingredients, set the establishment apart from other competitors.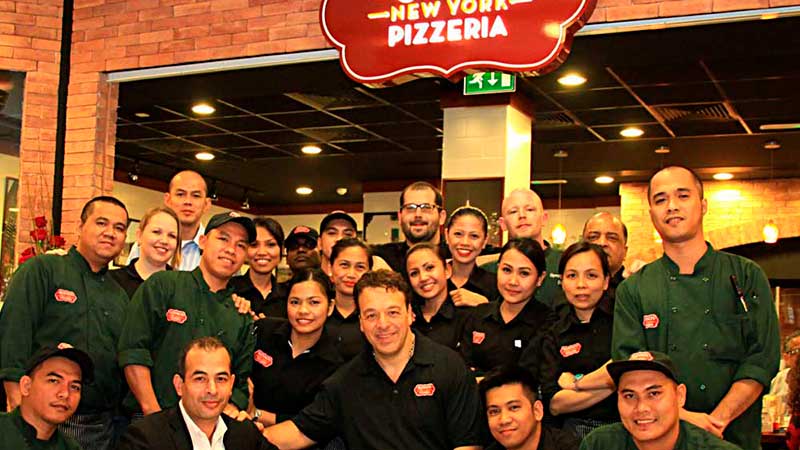 ---
Ledo Pizza
Founded in: 1955
Franchising since: 1989
Franchise units: 110
Initial investment: $126,250 - $442,000
Franchise Fee: $30,000
Royalty Fees: 5%
Ledo Pizza makes a pizza with fresh handmade dough, rectangular shape with thick pepperoni slices. More than 110 Ledo branches offer several appetizers: soups and salads, pastas such as portobello and chicken and broccoli ravioli, Alfredo fettuccine, burgers, underwater sandwiches, calzones and desserts. Ledo Pizza has a 49-year tradition of offering the highest quality food at the best price. The legacy lives on today. The families that created LEDO Pizza are now passing on this tradition to other families in new regions. These franchises meet the high standards that made LEDO Pizza pizza famous. Since 1955, little has changed. Pizza is still prepared the same way.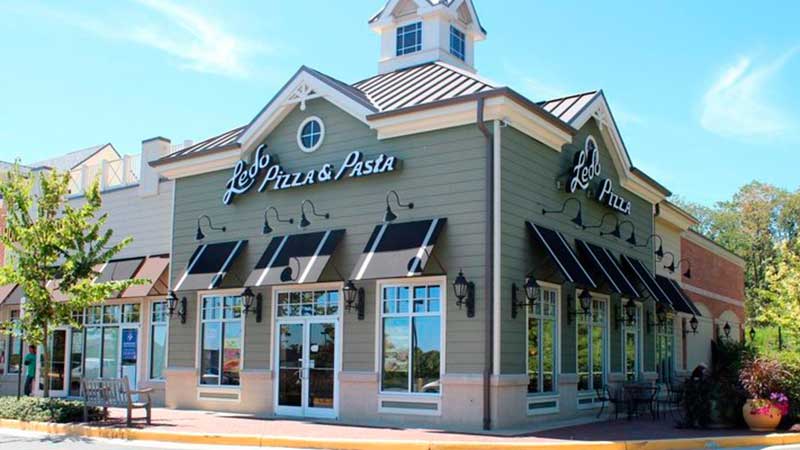 ---
D.P. Dough
Founded in: 1987
Franchising since: 1996
Franchise units: 29
Initial investment: $133,863 - $435,631
Franchise Fee: $30,000
Royalty Fees: 4%
D.P. The Dough franchise is a restaurant concept in Calzone. This means delivering freshly baked calzone at any time of the day and even at night. The unique idea of having D.P. Dough restaurants near college campuses have made the chain popular with young people across the United States. Calzones has always been considered a pizza, but this Italian restaurant has made sure that it continues. D.P. Dough prides itself on being an alternative to pizza. D.P. Dough offers a wide variety of calzones so that every customer gets exactly what they want.
---
Happy's Pizza
Founded in: 1972
Franchising since: 1973
Franchise units: 38
Initial investment: $189,000 - $1,096,625
Franchise Fee: $25,000 - $30,000
Royalty Fees: 4,5 - 5%
Happy's Pizza offers an extensive menu including BBQ ribs, salad and Happy Wings, Happy's Pizza and uses only the finest ingredients such as 100% mozzarella cheese, fresh meats and vegetables and is prepared fresh to order. Founder Lawrence Joseph Whitty combined his baking skills with the experience he gained from working in a pizzeria by opening Happy Joe's first pizza and ice cream parlor in East Davenport, Iowa, in 1972. His trademark was Happy Joe's Special, a Canadian bacon and sauerkraut pizza that Whitty made from leftover food from his mother. After the franchisee suggested adding tacos to the menu, Whitty created the restaurant's best-selling product, Taco Pizza.
---
Newk's Eatery
Founded in: 2004
Franchising since: 2005
Franchise units: 104
Initial investment: $932,000 - $1,131,000
Franchise Fee: $40,000
Royalty Fees: 5%
Newk's Eatery is a fast casual franchise that offers freshly made soups, salads, sandwiches and pizzas. Catering is offered at its locations for office lunches, family reunions, tailgate or birthday parties. The three most important factors are experience managing and operating successful restaurants, sufficient capital to weather financial ups and downs, and a passion for the business.
---
Stevi B's Pizza
Founded in: 1996
Franchising since: 1999
Franchise units: 42
Initial investment: $513,700 - $683,900
Franchise Fee: $28,500
Royalty Fees: 5%
Stevi B's Pizza, was founded in 1996 by two brothers in a small town near Atlanta, Georgia. The company started franchising in 1999. Stevi B's restaurants, which are located mainly in the southeast, offer signature pizzas such as loaded baked potato pizzas, salads, bread sticks, pasta and cheese pizza, as well as traditional pizza and dessert pizza.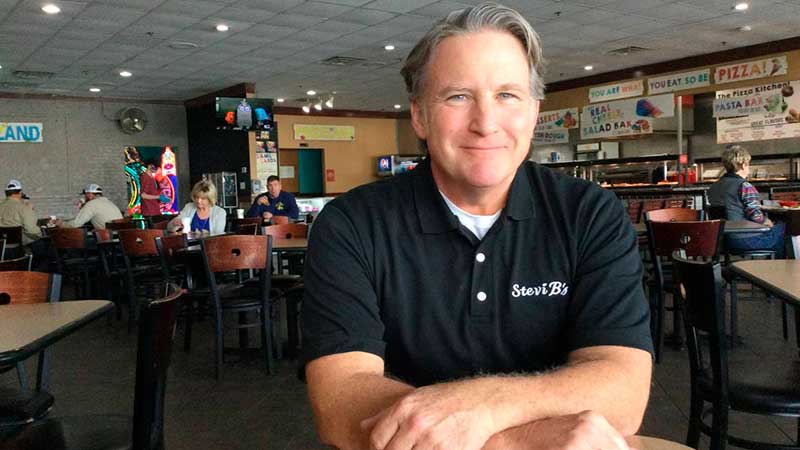 ---
Conclusion
To summarize, we can say any of the listed above Italian restaurant franchises is worth buying. But there is a lot to consider while choosing the best one for you. Pay attention to the reputation of the brand, what training and support are offered, check if the other franchisees are successful. But the main thing you need to do is to align your budget with investment requirements of the brand. In order to ease the challenge, we have made the comparison flowchart of the best Italian restaurant franchises in the USA for you. It shows the minimum estimated initial investment and initial franchise fee of each brand. By using it, you can figure out the difference in financial requirements for each franchise, and decide which one fits you the most.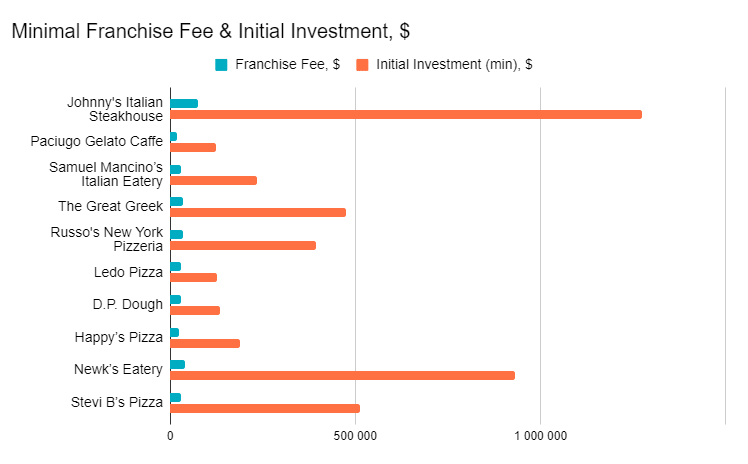 View all Italian Restaurant franchises
Want to advertise your franchise with us and successfully boost your business?
Please send us your request and we will get back to you shortly!
DIDN'T FIND WHAT YOU WANT?
ASK THE EXPERTS