Top 10 Bubble Tea Franchise Opportunities in USA for 2023
Update: 04.11.2021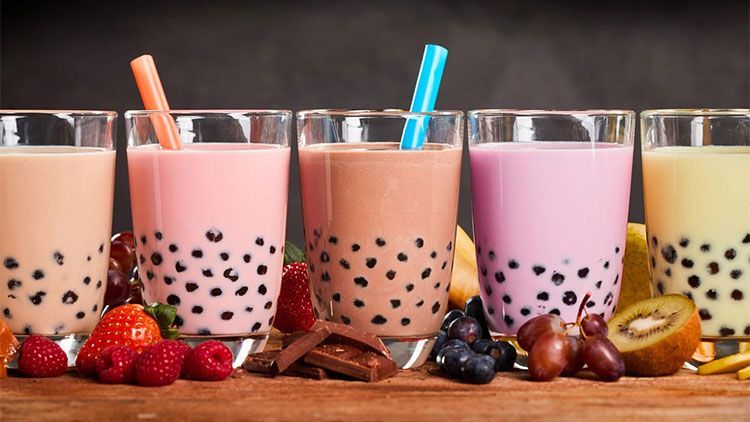 Bubble tea franchise business is a trend in the food and beverage industry, which became popular among Americans. The selling point is boba tea which is prepared by means of mixing tea blend with fruit juices, fruit or milk. To be honest, top Bubble tea franchise opportunities are not limited by serving only one drink. There are a lot of various concepts which are operating in the segment in the USA. The list includes shops and cafes which serve bubble tea; coffee, desserts, snacks and other products. The segment also offers low-cost franchises, which can be good for new business owners; ideas for growing existing food or beverage business; or an opportunity to diversify menu or product range. We have made a selection of the best boba tea franchise businesses. It consists of proven reputed brands that are open for new franchisees. The franchisors are willing to train and support their partners on their way to success.
Here is the best 10 Bubble Tea franchise businesses in USA
7 Leaves Cafe
Founded in: 2011
Franchising since: 2017
Franchise units: 20
Initial investment: $200,000 - $450,000
Franchise Fee: $35,000
Royalty Fees: 5%
7 Leaves Cafes are quick services coffee and tea-based drink cafes which offer the public premium drinks, snacks, and beverages. It's simply about taking care of one another. We strive to foster a culture of being honest, humble, and understanding. Coaching instead of managing, being responsible while having fun. The 7 Leaves Cafe's mission is to enrich and embrace the human experience through our commitment to serve the very best coffee, tea, and goodness in every cup, in every community.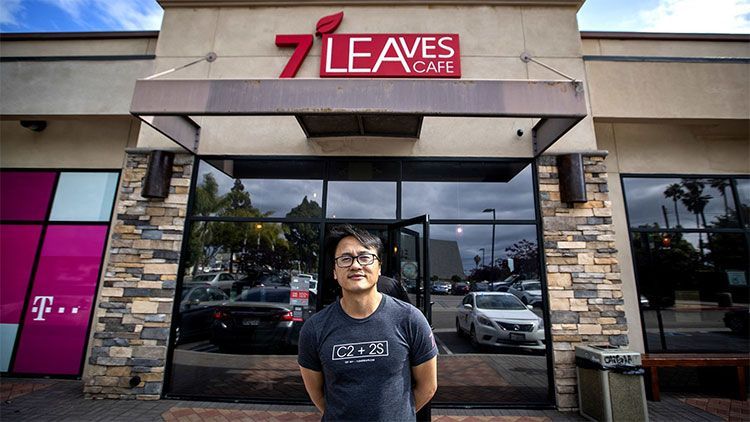 ---
Bee & Tea
Founded in: 2014
Franchising since: 2014
Franchise units: 4
Initial investment: $147,500 - $287,100
Franchise Fee: $40,000
Royalty Fees: 6% of gross sales weekly
Bee & Tea is a modern Asian-fusion cafe that specializes in our signature boba tea beverages and a full menu of delicious food offerings. Each boba tea beverage can be personalized to the customer's taste by infusing additional flavors, modifying sweetness levels, and adding topping choices. By owning a BEE & TEA, you will be at the forefront of a brand new concept: bringing the very finest boba tea and Pan-Asian cuisine to your community in an unrivaled urban social setting, tapping into expanding cultural and generational trends that emphasize innovative tastes, quality and customization. This fusion is the perfect recipe for success.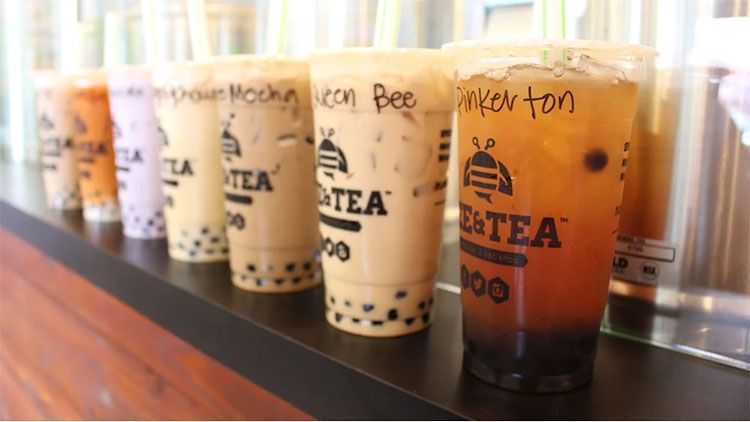 ---
Happy Lemon
Founded in: 2006
Franchising since: 2018
Franchise units: 49
Initial investment: $309,000 - $509,000
Franchise Fee: $40,000
Royalty Fees: 7%
Happy Lemon is not only a bubble shop, but also a tea culture. We are responsible for every single drink and do care how to serve qualified and fresh teas for customers. We provide premium tea leaves grown in Asia, freshly brewed and hand mixed with quality ingredients onsite, and serve an outstanding drink. Until 2020, Happy Lemon has more than 1000+ stores around the world, including Taiwan, Mainland China, Japan, Korea, South East Asia, North America, United Kingdom, Australia, etc.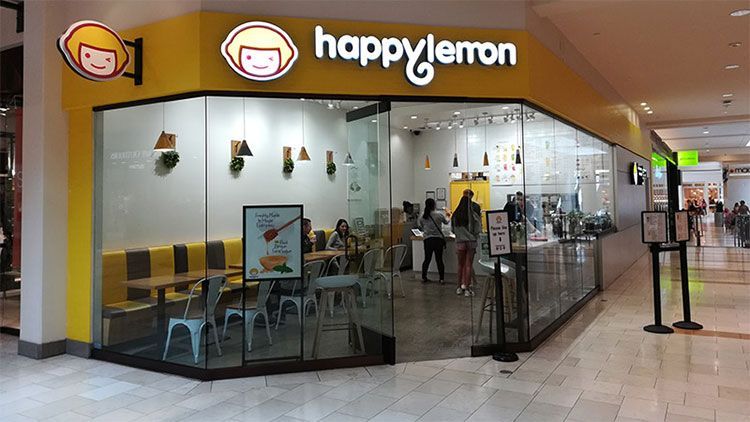 ---
Gong cha
Founded in: 2006
Franchising since: 2015
Franchise units: 23
Initial investment: $177,430 – $335,400
Franchise Fee: $41,500
Royalty Fees: 5.5%
Founded in 2006 in Kaohsiung, Taiwan; Gong Cha today is one of the most recognized bubble tea brands around the world. Known for quality tea and service, Gong Cha has withheld its reputation against many existing competitors. Bubble tea is positioned to be the next big thing in the beverage world, taking its rightful place among coffee and smoothies. Now is the time to get on board with the worldwide leader in bubble tea franchising - Gong cha. With Gong cha, you'll receive training and support from the entire team of Gong cha bubble tea masters.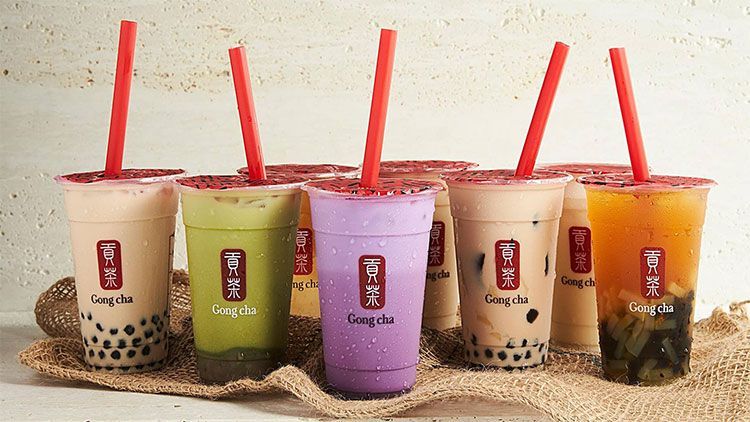 ---
Bubbleology
Founded in: 2011
Franchising since:2016
Franchise units: 70+
Initial investment: $205,850-$458,950
Franchise Fee: $32,500
Royalty Fees: 5%
Bubbleology, a U.K.-based beverage leader specializing in authentic bubble tea, was founded in 2011 in the heart of trendsetting Soho, London. This is your opportunity to move into the next big retail opportunity in the U.S., with the full backing of our experts on the ground. When you invest in a Bubbleology franchise, you will not be operating through a third-party operator; instead, you will be working directly with Bubbleology™'s London headquarters. Our initial U.S.-based sites are corporate-owned. So, you will have the benefit of working with the brand originators. The market opportunity for Bubbleology™ is an exciting one, and we look forward to working with you to spread the joy of our delicious teas!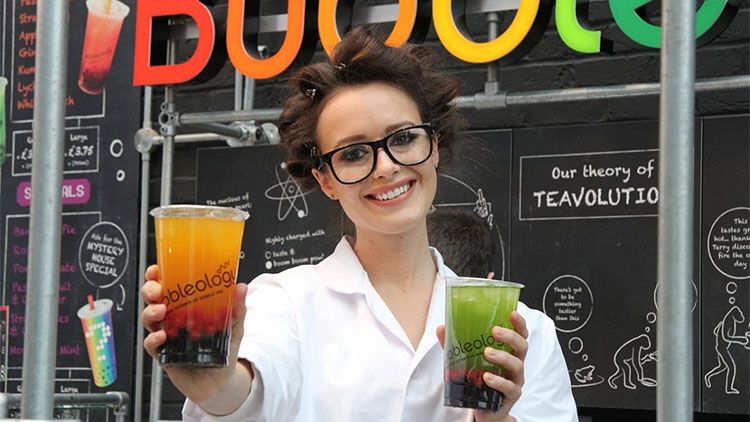 See more food franchises in USA in the catalog →
Bambu Desserts & Drinks
Founded in: 2008
Franchising since: 2008
Franchise units: 50
Initial investment: $135,000 – $318,500
Franchise Fee: $81,500
Royalty Fees: None
Bambu serves distinctive Asian-inspired Che, unique boba teas, Vietnamese coffees, exotic fruit smoothies and juices ordered directly off our colorful menu or custom-made "just the way" our customers love it. Besides our house-made, vegan-friendly, gluten and dairy-free Che, we are also known for our incredibly friendly service. Bambu is offering passionate entrepreneurs the opportunity to open one or more Bambu Shoppes using Bambu's valuable intellectual property including our brand, proprietary recipes, and unique processes. Our franchise model recommends, but does not dictate, the way you run your business except as it relates maximizing your workflow and protecting the Bambu brand, recipes and quality of our drinks.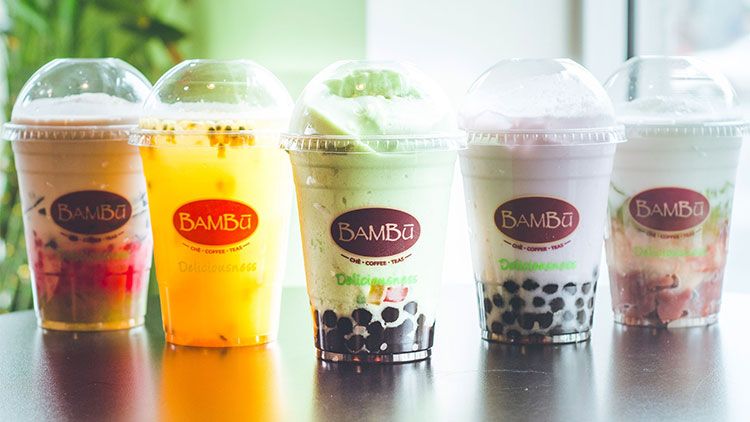 ---
Boba Loca
Founded in: 2001
Franchising since: 2013
Franchise units: 23
Initial investment: $88,945 - $327,955
Franchise Fee: $10,000 - $14,000
Royalty Fees: 5%
Boba Loca is the leading importer & manufacturer of Boba Tea drinks like taro, popping boba, honeydew, milk tea and much more. Boba Loca has quickly become the leader of the Boba world and the standard by which all others are measured. The cozy, fun atmosphere creates the perfect environment for the generally young consumers who are looking for someplace to relax and get refreshed. Boba Loca locations also operate a full espresso bar for consumers who prefer a more traditional coffee beverage. With our free internet service this also makes us an internet cafe. Our franchise system is easy to understand. Our operating systems are simple, logical, efficient and user-friendly.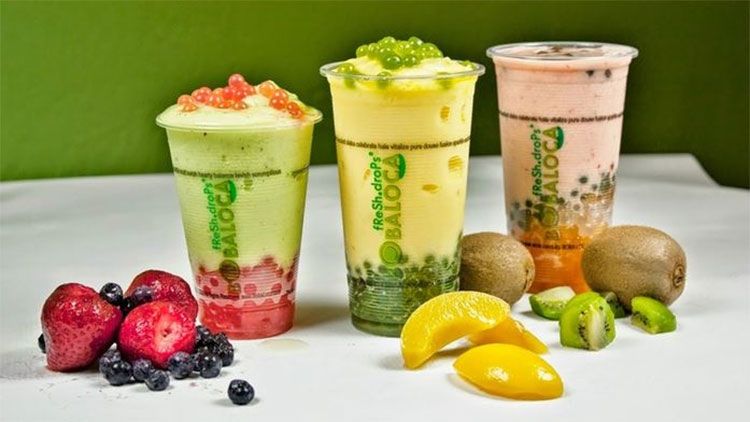 ---
Kung Fu Tea
Founded in: 2010
Franchising since: 2010
Franchise units: 250+
Initial investment: $124,050 - $428,050
Franchise Fee: $37,000
Royalty Fees: 4%
Founded in Queens, NY on April 30, 2010, we're America's largest bubble tea brand with over 250+ locations across the U.S. As one of the OGs of bubble tea, we maintain uncompromisingly high standards. Here at Kung Fu Tea, we believe that it's our mission to not only continuously improve our brand and beverages and the lives of our customers through providing only the most delicious, high-quality flavors but also to inspire the community to dream big and live fearlessly. Join us in elevating the world of made-to-order beverages and challenging the face of the beverage industry through fresh, innovative, and fearless efforts.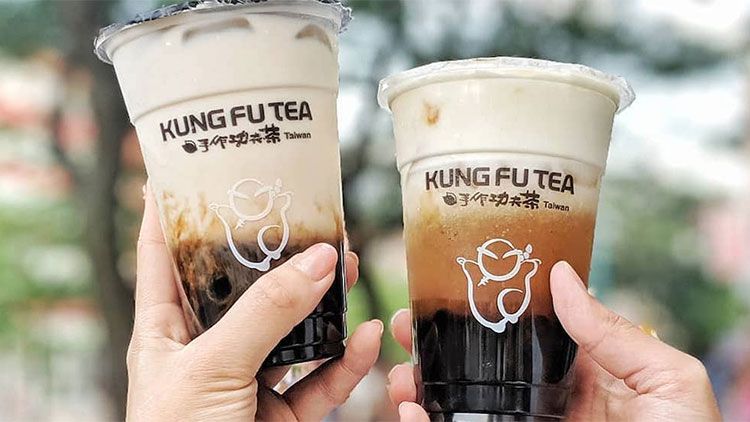 ---
Tapioca Express
Founded in: 1999
Franchising since: 2000
Franchise units: 47
Initial investment: $200,000 - $527,000
Franchise Fee: $15,000
Royalty Fees: 2.5%
The Tapioca Express bubble tea franchise was the first chain to introduce the tapioca (boba) drink to North American consumers. Since the beginning, Tapioca Express has harvested the finest ingredients from Taiwan and continually provides quality teas, boba, and snacks. Today, Tapioca Express expands across California and into other states, including Washington, Texas, and Virginia. In our two decades of experience in brewing, we focus on nurturing and enriching communities with the finest teas, coffee, and boba.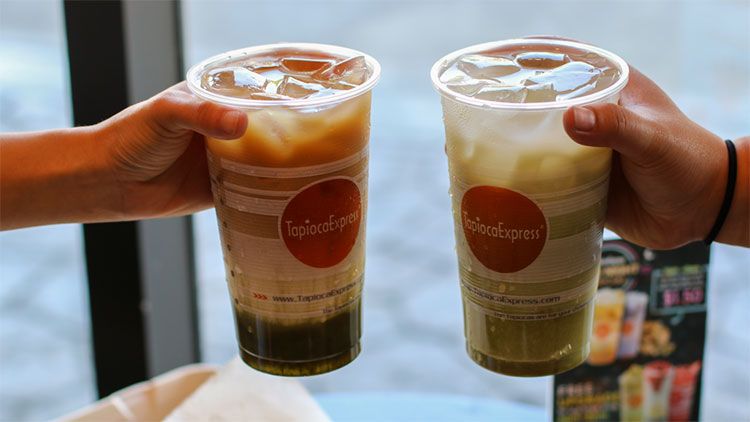 ---
Chatime
Founded in: 2005
Franchising since: 2005
Franchise units: 60
Initial investment: $181,100 - $507,200
Franchise Fee: $78,000
Royalty Fees: 3.5%
With stores flourishing in over 50 areas & territories in 6 continents, Chatime is now considered the world's largest Taiwanese bubble tea brand. Since its opening, the brand has expanded not just in Asia but also in Australia, Canada, Europe and the United States. Since 2005, Chatime has been serving millions of customers with their favorite cup of tea, making it part of every occasion, celebration or simply cupping a busy day at work. As a business opportunity, Chatime is as straightforward as it gets. With strong delivery and digital sales throughout the pandemic, Chatime has proven to be a resilient business model with strong profit potential.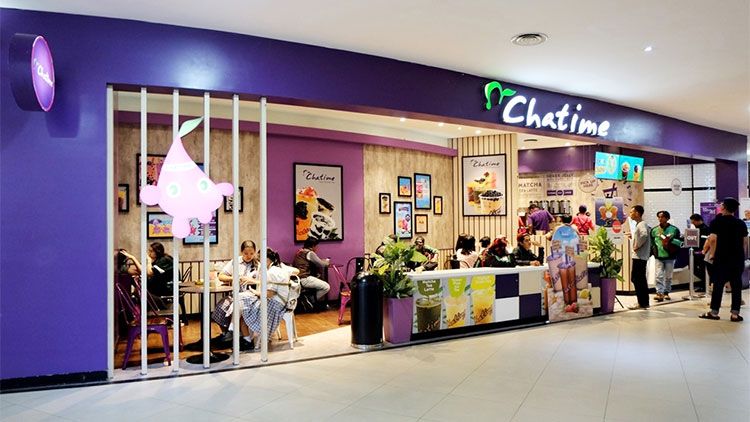 ---
It's Boba Time
Founded in: 2003
Franchising since: 2015
Franchise units: 50+
Initial investment: $389,100- $531,700
Franchise Fee: $40,000
Royalty Fees: 5%
Marketing Fee: 2%
It's Boba Time specializes in the production and sale of delicious and natural desserts and beverages made from boba tea and milk that have already become a hit in many cities of the US and countries around the world. The brand constantly upgrades its menu and comes up with new and fun flavors and combinations for customers of all ages to enjoy.
It's Boba Time franchise uses only fresh and high-quality ingredients to prepare foods and drinks. It is a profitable business opportunity for ambitious entrepreneurs interested in operating in a popular and thriving industry. Each store generates rather sizable revenue, and therefore franchisee's income can be high.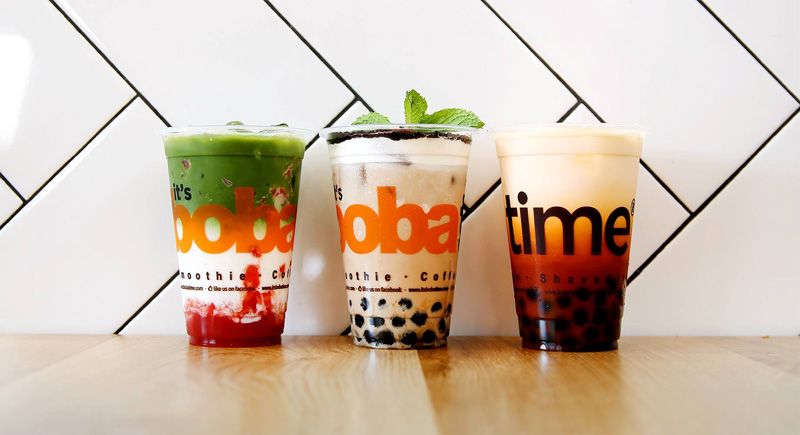 ---
Conclusion
To summarize, we can say any of the listed above bubble tea franchises is worth buying. But there is a lot to consider while choosing the best one for you. Pay attention to the reputation of the brand, what training and support are offered, check if the other franchisees are successful. But the main thing you need to do is to align your budget with investment requirements of the brand. In order to ease the challenge, we have made the comparison flowchart of the best boba tea franchises in the USA for you. It shows the minimum estimated initial investment and initial franchise fee of each brand. By using it, you can figure out the difference in financial requirements for each franchise, and decide which one fits you the most.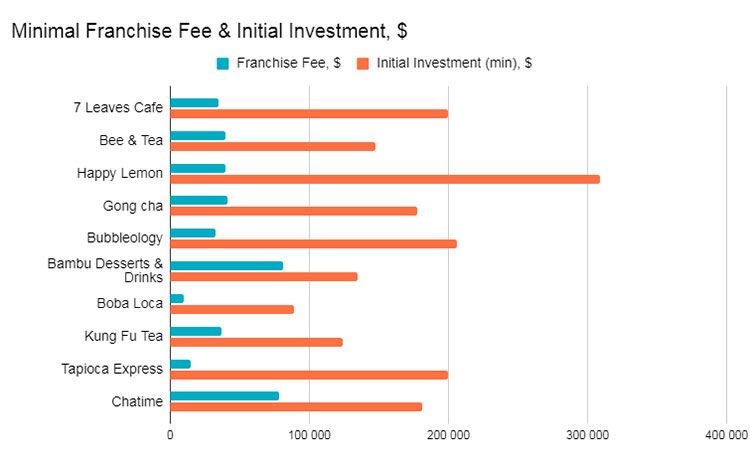 View all Bubble Tea franchises
Browse franchises by countries

USA

India

Canada

The UK

Indonesia

The Philippines

Australia

The UAE

Saudi Arabia

South Africa

Germany

Pakistan

Singapore

Malaysia
Other countries
Want to advertise your franchise with us and successfully boost your business?
Please send us your request and we will get back to you shortly!
DIDN'T FIND WHAT YOU WANT?
ASK THE EXPERTS