Top 10 Grocery Shop & Supermarket Franchises in USA for 2022
Update: 04.11.2021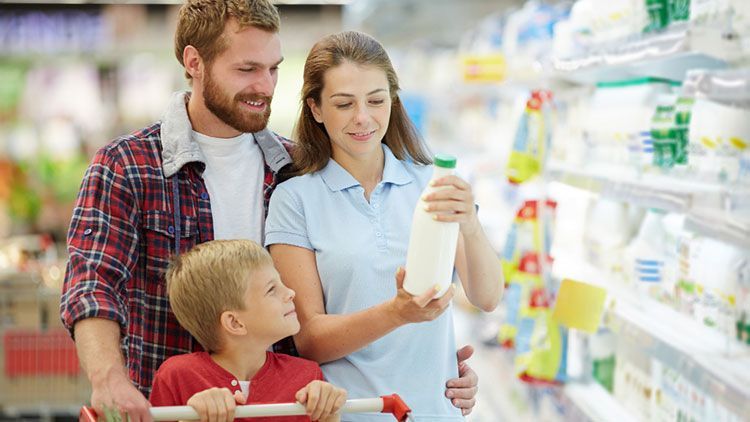 Grocery shop franchise is traditionally the most demanded business concept. And it is absolutely easily explained. The number of people is constantly growing and the amount of food consumption is increasing. The tendency forces new demands for supermarket franchises. As the competition is really tough, buying a business in the segment, an entrepreneur should choose a brand with a well-recognized name, a powerful marketing, a well-selected product range and an outstanding business concept. We have built a list of grocery shop & supermarket franchise businesses which can offer you all the mentioned above and even much more. The franchisors are looking for new smart entrepreneurs to expand their successful chain. If you join them, you will never feel alone with your business. The team of professionals will teach, mentor and support you at preparation stage, grant opening, while running the company and in case of any issues you will probably face.
Here is the best 10 Grocery Shop & Supermarket franchise businesses in USA
The New York Butcher Shoppe
Founded in: 1999
Franchising since: 2003
Franchise units: 15
Initial investment: $300,000 -$390,000
Franchise Fee: $35,000
Royalty Fees: up to 4%
The NYB concept is founded on the principles of outstanding customer service and the highest quality product, in a clean and inviting atmosphere. Our line of hand cut steaks using Premium Angus Beef , prepared entrées, side dishes, salads and dips are always fresh and provide a unique shopping niche for our customers. We also offer fresh sausages, frozen pastas, vegetables, hard to find grocery items, and a top selection of fine wines and cheeses. The stores are able to operate well on small staffs in retail space from 1,100 - 1,600 square feet. Assistance with site selection is provided by us, as well as guidance through your opening and ongoing operations. As the owners of the Franchisor, we also operate stores and are hands on every day to build the brand and the system.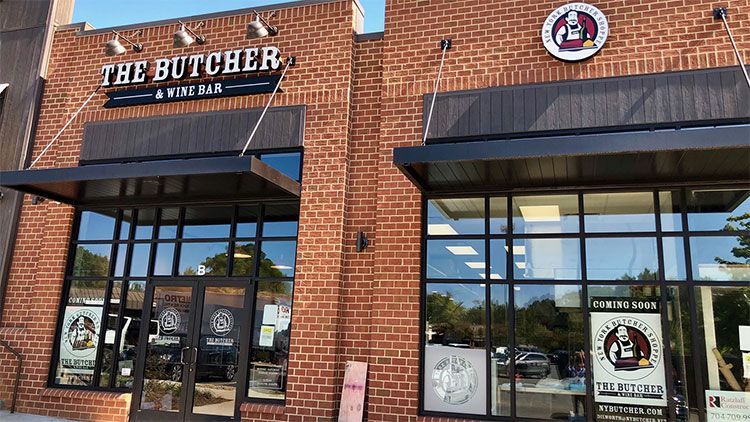 ---
Metal Supermarkets
Founded in: 1985
Franchising since: 1987
Franchise units: 105
Initial investment: $228,500 - $437,000
Franchise Fee: $39,500
Royalty Fees: 6-2%
Metal Supermarkets is the world's largest small-quantity metal supplier with over 100 brick-and-mortar stores across the US, Canada, and United Kingdom. Over 200,000 customers rely on Metal Supermarkets for fast and convenient access to quality metal-related products and services, with no minimum order size. Starting a business from the ground up is no easy feat. You'll need in-depth training and marketing materials, a team of qualified, motivated employees, and ongoing operational support to help you every step of the way. When you invest in a Metal Supermarkets franchise, you'll receive access to all of this and more to put you on the path to continued business success.
---
Save A Lot
Founded in: 1977
Franchising since: 1978
Franchise units: 1,150
Initial investment: $750,000 - $1,500,000
Franchise Fee: None
Royalty Fees: None
Save A Lot stands out from the competition, but for customers and our independent retail partners, we're not a grocery store franchise. Ours is a licensing opportunity specializing in value and convenience. Customers love that they can easily stop into one of our stores to find the groceries they need, whether it's USDA-inspected meats, farm-fresh produce, pantry staples, cleaning supplies, and other household essentials. They particularly value the award-winning proprietary brands and low prices we offer that they can't find elsewhere. As a retail partner, you'll greatly appreciate that Save A Lot allows you to build a thriving business using a time-tested model proven to be efficient and effective. The support you'll enjoy along the way makes it easier than ever to grow.
---
Express Mart
Founded in: 1975
Franchising since: 1990
Franchise units: 47
Initial investment: $86,200 – $361,000
Franchise Fee: $15,000
Royalty Fees: 4%
Express Mart, founded in 1975 by Frank Borer, has locations in strip malls and gas stations across the northeastern United States. The company is involved in co-branding partnerships with McDonald's, Wendy's, Domino's Pizza, Subway and Dunkin' Donuts, as well as local partnerships with Jreck Subs and Mark's Pizza. Express Mart sells quality Mobil Gasoline and is dedicated to providing high-quality products that meet or exceed equipment specifications and consumer needs under all reasonable circumstances.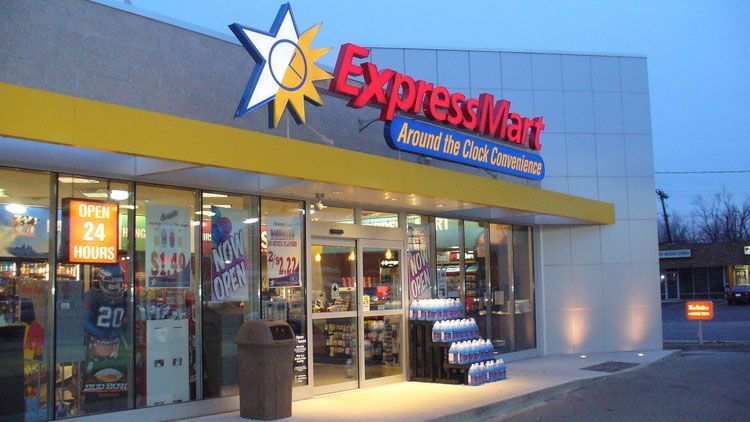 ---
Grocery Outlet
Founded in: 1946
Franchising since: 1973
Franchise units: 325
Initial investment: $150,000 - $250,000
Franchise Fee: None
Royalty Fees: None
Grocery Outlet is one of the largest opportunistic buyers of grocery items in the country, and we sell name-brand items to customers for up to 60% off conventional grocery store retail prices. Since we buy extreme bargains from suppliers, we are able to maintain strong margins for our Independent Operators while still selling at low prices for our customers. Our customers love saving money on brands they know as well as discovering new ones. That's why we have seen 16 years of consecutive, same store sales growth.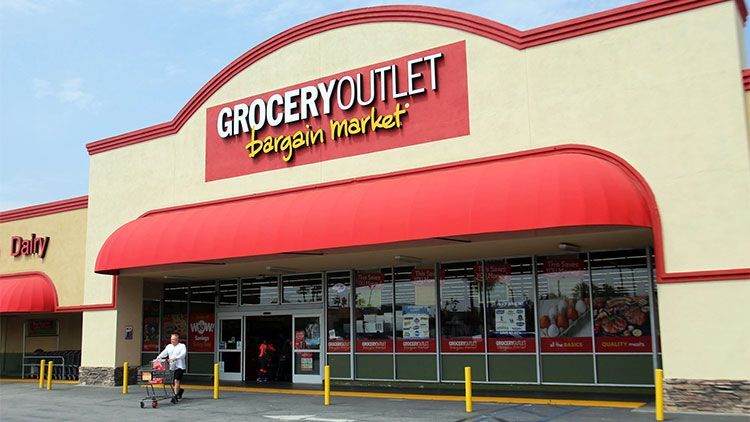 ---
Gateway Newstands
Founded in: 1983
Franchising since: 1983
Franchise units: 500
Initial investment: $55,875 – $501,750
Franchise Fee: $15,000 - $150,000
Royalty Fees: 3.5%
Gateway Newstands was founded in 1983 by Michael Aychental and David Goldman, who started franchising the concept the same year. A family-owned and -operated partnership based in Canada, Gateway has grown to more than 300 stores in North America, including locations in Toronto, New York and Chicago. Gateway emphasizes a hands-on business approach, putting a franchise owner in each of its locations. Franchisees work from kiosks or stores in large office buildings, selling snacks, drinks, candy, cards, tobacco, reading material, lottery tickets and other impulse buys.
---
7-Eleven
Founded in: 1927
Franchising since: 1964
Franchise units: 77,346
Initial investment: $69,650 - $1,233,900
Franchise Fee: $0 - $1,000,000
Royalty Fees: 50% gross profit
A Business System That Stands Apart: 7-Eleven® is consistently singled out as one of the top franchise opportunities in the country because the company makes such an investment in continuously innovating new structures and services to better serve franchisees. The franchise focus of 7-Eleven is on delivering proactive customer service to our franchisees in every aspect of their business. Through all of its products, services and relationships, 7-Eleven makes life more convenient for their guests, communities, Franchise Stores, and partners.
---
Farm Stores
Founded in: 1957
Franchising since: 2015
Franchise units: 28
Initial investment: $128,500 - $213,200
Franchise Fee: $25,000
Royalty Fees: 5%
Farm Stores is America's largest and original drive-thru grocery store. It provides a unique neighborhood experience. The company offers all your favorite grocery brands in addition to products you won't find anywhere else, and brings it all directly to your car. Farm Stores started franchising in Florida in 2015 and now has 28 operating franchise locations. Farm Stores is a ground floor opportunity with a total new look with all the newest technology bells and whistles to attract your customers and enhance your sales.
---
Street Corner
Founded in: 1988
Franchising since: 1995
Franchise units: 36
Initial investment: $122,300 - $657,300
Franchise Fee: $30,000
Royalty Fees: 5%
The Street Corner Urban Market concept sets us miles apart from traditional, mainstream convenience stores that lack soul and vision. Becoming a Street Corner franchise owner is a proven way to affordably build your own business, and you'll gain access to high-quality design plans, vendors, and hands-on training. All the benefits of being your own boss are waiting right around the corner. Street Corner convenience stores are located in the most popular shopping malls and other high traffic areas–hospitals, office buildings, and college campuses around the country, providing an easy and affordable opportunity to be a part of the fast-moving, faster-growing convenience store industry.
---
Circle K
Founded in: 1951
Franchising since: 1999
Franchise units: 12,095
Initial investment: $189,250 - $2,204,150
Franchise Fee: $25,000
Royalty Fees: 2.5-5.5%
Circle K is one of the largest convenience store chains in the United States and has store locations worldwide. Circle K stores offer everything needed by customers on the go, including a beverage fountain, coffee bar, frozen and refrigerated foods, packaged and dry goods and other groceries, and some locations offer gasoline. Circle K has a strong family of proprietary products that provide our franchisees with high-quality, lower-cost goods. Recognized brands with attractive margins means more money in your pockets per units sold.
---
Conclusion
To summarize, we can say any of the listed above grocery shop & supermarket franchises is worth buying. But there is a lot to consider while choosing the best one for you. Pay attention to the reputation of the brand, what training and support are offered, check if the other franchisees are successful. But the main thing you need to do is to align your budget with investment requirements of the brand. In order to ease the challenge, we have made the comparison flowchart of the best grocery shop & supermarket franchises in the USA for you. It shows the minimum estimated initial investment and initial franchise fee of each brand. By using it, you can figure out the difference in financial requirements for each franchise, and decide which one fits you the most.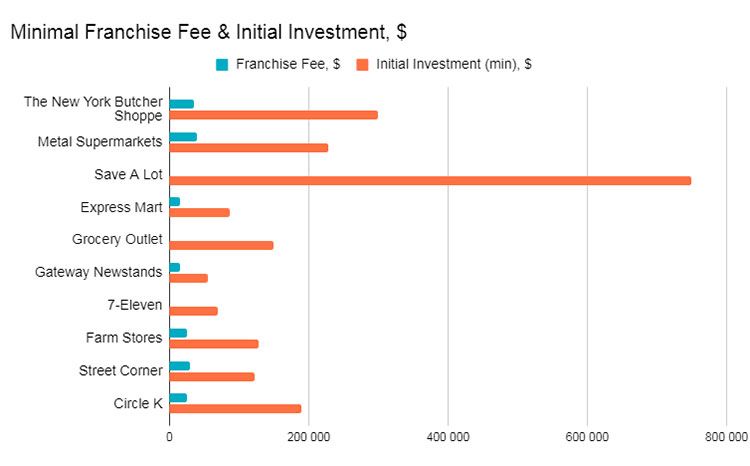 View all Grocery Shop & Supermarket franchises
Want to advertise your franchise with us and successfully boost your business?
Please send us your request and we will get back to you shortly!
DIDN'T FIND WHAT YOU WANT?
ASK THE EXPERTS