Top 5 Kitchen Exhaust Cleaning Franchise Businesses in USA in 2022
Update: 04.11.2021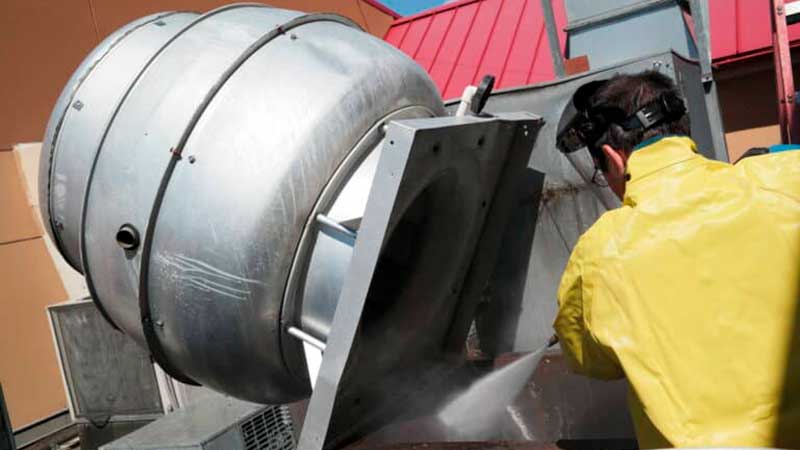 Kitchen exhaust cleaning franchise business is relatively cheap to start, and it provides a constant income for owners. The amount of initial investments required to launch the business range from $10K to $200K, which is really affordable compared to other franchise concepts. The regular demand for the services is mostly determined by the ever growing restaurant industry in the USA. Cooking establishments are required to have their kitchen equipment cleaned properly. Exhaust cleaning should be done at least once in 3 months. However, hood cleaning opportunities of franchising are not limited by only commercial services. There are a lot of companies which provide exhaust cleaning for apartments and homes. All in all, the business concept is worth your attention, if you are looking for a nontrivial but profitable franchise idea. We have made a list of Top 5 Kitchen Exhaust Cleaning Franchise Businesses in the USA which have impeccable reputation and a huge experience within the industry. Choose the best of the best!
Here is the top 5 best Kitchen Exhaust Cleaning franchise business in USA
Hoodz
Founded in: 2008
Franchising since: 2009
Franchise units: 137
Initial investment: $62,521 - $179,840
Franchise Fee: $24,900 - $59,900
Royalty Fees: 10 - 7%
Hoodz is one of the most trusted and renowned grease trap cleaning companies in the industry. Hoodz International is owned by the world's largest real estate restoration company BELFOR Franchise Group. It is a privately owned multiconceptual franchise system BELFOR International. Hoodz has its own training center in Ann Arbor, Michigan, one of a kind. Professionals receive extensive training and the knowledge they need to carry out cleaning to the highest quality standards. With over 100 offices in the US and Canada, the company is the largest service provider for kitchen exhaust systems in North America! Hoodz is rapidly expanding.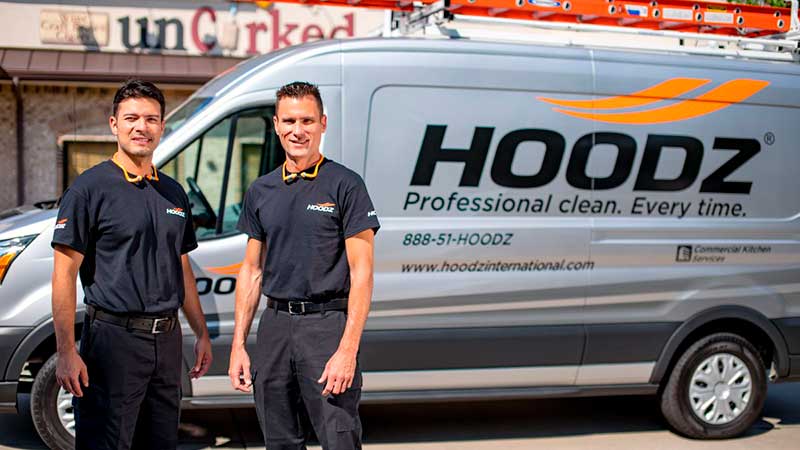 ---
Hood Guyz
Founded in: 1989
Franchising since: 2006
Franchise units: 30+
Initial investment: $49,100-$62,275
Franchise Fee: $18,500-$20,000
Royalty Fees: 10%
Hood Guyz is a leader in pressure washing. The company has been providing pressure cleaning services for businesses since 1989. Hood Guyz's main specialization is cleaning the exhaust system of the hood, namely cleaning all areas of the exhaust system and disassembling it to metal with each cleaning. The Hood Guyz Company of Pembroke Pines, Florida specializes in thorough cleaning of exhaust systems in restaurants throughout the USA. The company takes a consultative approach to each potential customer. The company adheres to a strict code of ethics. Hood Guyz prides itself on setting industry standards.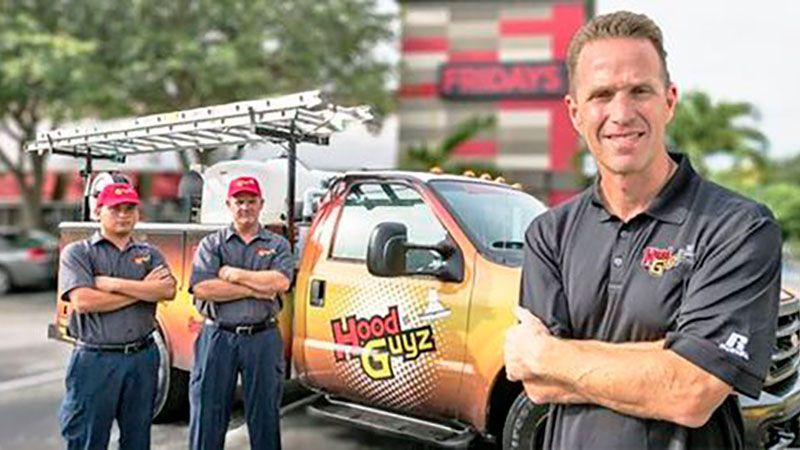 ---
You've Got Maids
Founded in: 2005
Franchising since: 2010
Franchise units: 88
Initial investment: $36,394 - $107,437
Franchise Fee: $6,999
Royalty Fees: 5,9 - 2,99%
You've Got Maids are founded by Frank and Cynthia Berger. The company's core business is the provision of residential cleaning services, including a 52-point spring cleaning, check-in and check-out cleaning, hourly à la carte service and regular maintenance. In their work, all franchisees use environmentally friendly cleaning methods. In You Have Got Maids can order a variety of cleaning services, ranging from deep cleaning to daily cleaning according to an individual schedule agreed with the client.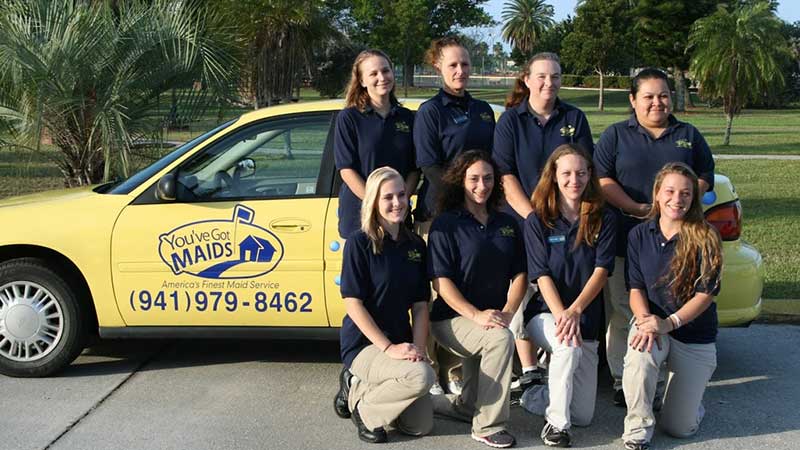 ---
Maids by Trade
Founded in: 2011
Franchising since: 2016
Franchise units: 3
Initial investment: $8,995 - $109,995
Franchise Fee: $2,995 - $9,995
Royalty Fees: 6 - 12%
Maids by Trade has an impeccable reputation and is a recognized business leader in the cleaning of homes and apartments, as well as kitchen hoods. The company was founded in 2011 and the first franchise was opened in 2016. Each client can choose the cleaning plan that suits him: Standard, Essential or Premium. Together with the Green Seal group. EcoPink Maids by Trade has developed a unique approach to sustainable cleaning. The founder of Maids by Trade is Fortino Barajas. Maids by Trade supports entrepreneurship and offers a profitable franchise partnership.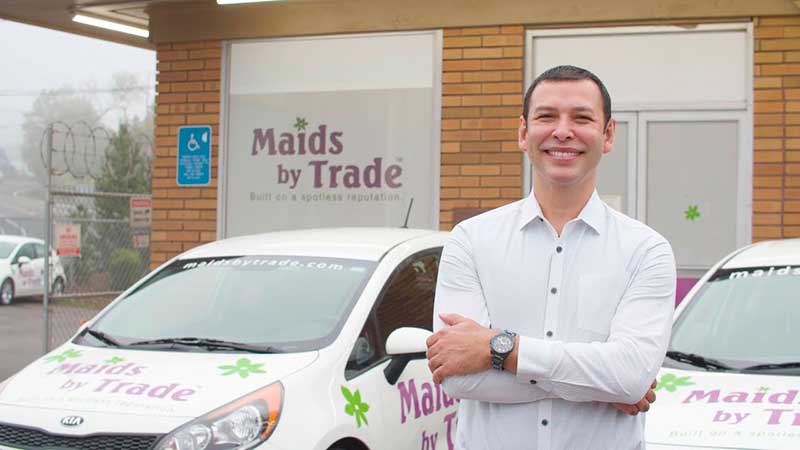 ---
Bare Metal Standard
Founded in: 2009
Franchising since: 2009
Franchise units: 12
Initial investment: $159,095 - $245,100
Franchise Fee: $38,000
Royalty Fees: 10%
Bare Metal Standard provides cleaning services for commercial hoods. Mike Taylor is founder and President of Bare Metal Standard, INC. The company was established in 2009. In September 2020, John Karatsaferis acquired control of 91.3% of the total issued and outstanding ordinary shares of the Company from James Bedal. The cleaning process has been improved to allow for a complete cleaning of the system and the ability to replicate this process throughout the country. Bare Metal Standard is committed to building a sustainable and franchised network that will become the industry leader in its territory.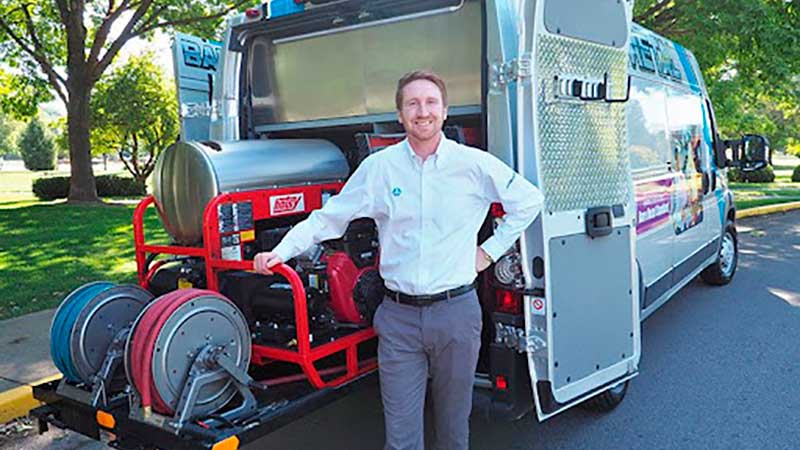 ---
Conclusion
To summarize, we can say any of the listed above kitchen exhaust franchises is worth buying. But there is a lot to consider while choosing the best one for you. Pay attention to the reputation of the brand, what training and support are offered, check if the other franchisees are successful. But the main thing you need to do is to align your budget with investment requirements of the brand. In order to ease the challenge, we have made the comparison flowchart of the best kitchen exhaust franchises in the USA for you. It shows the minimum estimated initial investment and initial franchise fee of each brand. By using it, you can figure out the difference in financial requirements for each franchise, and decide which one fits you the most.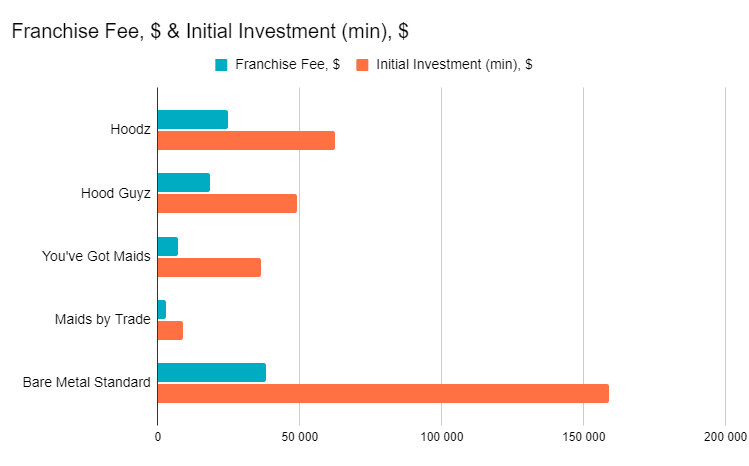 View all Kitchen Exhaust Cleaning franchises
Want to advertise your franchise with us and successfully boost your business?
Please send us your request and we will get back to you shortly!
DIDN'T FIND WHAT YOU WANT?
ASK THE EXPERTS