Afraid your offer won't display well on mobile devices? Then come to us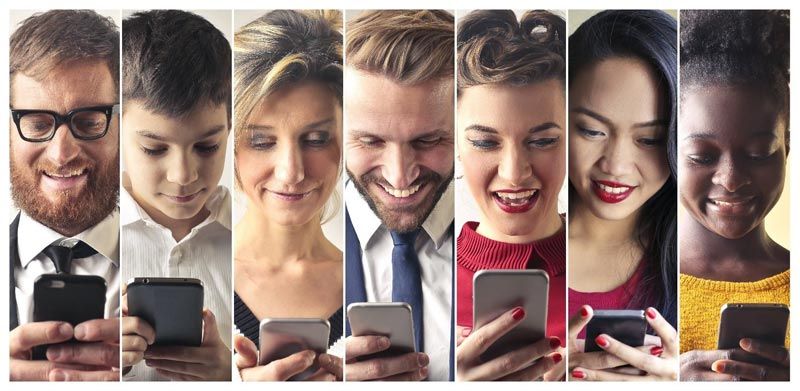 Modern business is going online, people cannot imagine their life without different mobile devices. According to the Digital 2022 Global Overview Report, the average user uses a mobile device about five hours a day. They read the news, flips through social media feeds, communicates, plays games, and, of course, shops and searches for services. More and more users interact with sites specifically through mobile devices.
Topfranchise.com offers you its mobile version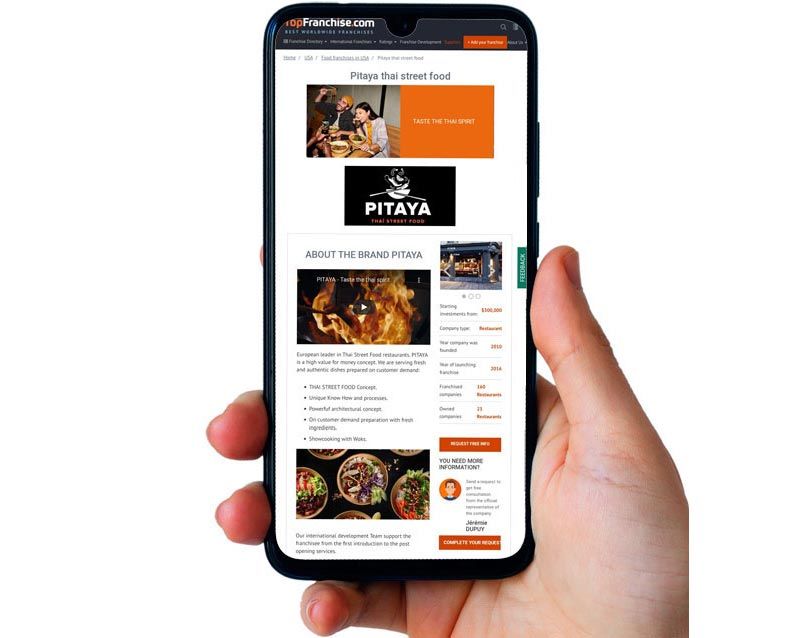 At the moment we see visits to the mobile version of Topfranchise.com about 70% of total traffic.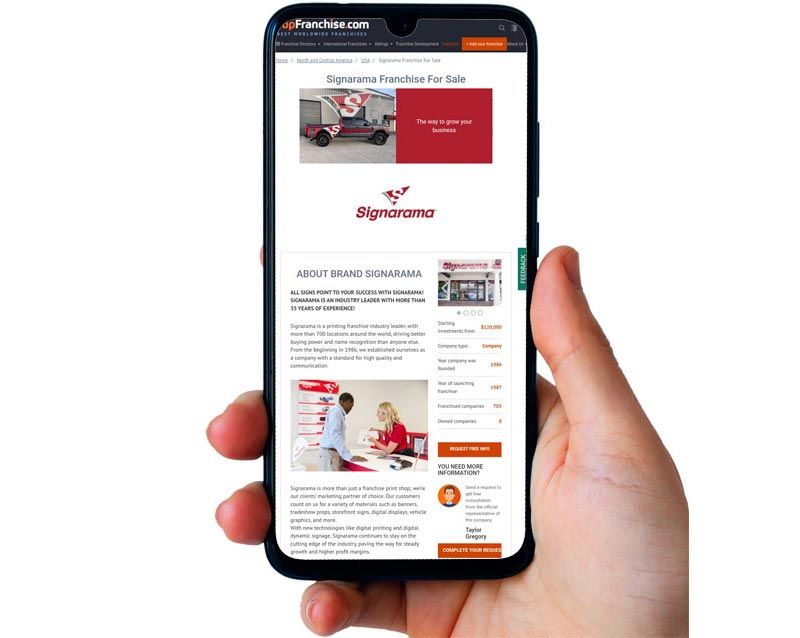 Our international portal Topfranchise.com with it's mobile version offers you promotion all over the world.
Our company of professionals have enough competence to make successful lead generation on-line. We work hard to get our portal to the top of Google SERPs for thematic search queries.
The Topfranchise.com marketplace is indexed in 150 countries, advertisers received more than 80,000 applications in 2021 from the international portal.
Make the right choice to promote your business!!!
Find out How to add your franchise
Browse franchises by countries

USA

India

Canada

The UK

Indonesia

The Philippines

Australia

The UAE

Saudi Arabia

South Africa

Germany

Pakistan

Singapore

Malaysia
Other countries
Want to advertise your franchise with us and successfully boost your business?
Please send us your request and we will get back to you shortly!
DIDN'T FIND WHAT YOU WANT?
ASK THE EXPERTS