How Much Does It Cost to Open a Subway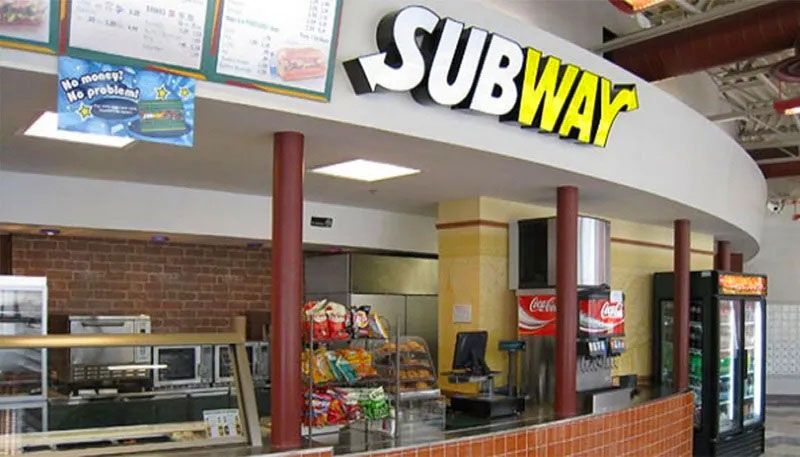 Subway is among the most thriving restaurant chains in the entire world. It features one of the lowest start-up costs in the food industry and offers entrepreneurs a chance to become a part of a huge network that provides delicious food options to a wide community. Subway's famous sandwiches, or 'subs', are widely popular and constantly attract new customers from all over the world. The brand is well-recognized and has successfully operated for over 50 years, generating rather sizable revenue. That's why many entrepreneurs choose the Subway franchise.
So, how much does subway franchises cost? The Subway franchise fee is only $15,000, which is much lower than other restaurant chains. Startup costs range between $115,000 and $280,000. They include construction, buying or leasing equipment, setting up inventory, getting insurance, and other expenses. Initial costs can vary depending on the type of location. Subway features two sorts of stores, the traditional and non-traditional ones. The traditional store is a full-on restaurant. Non-traditional enterprises are in places not related to food. For example, an airport, a hospital, a school or university, a park, or a gas station.
How to Open a Subway Franchise
If you've decided that you want to become a Subway franchisee, there are a few key steps that you have to take in order to do so:
● Submit a request to get all information about the franchise operation and future franchisee's responsibilities
● Completion of the application form
● Meeting with the business development team
● Franchise disclosure documents reviewing
● Securing financing
● Signing of franchise agreement
● Training attendance
● Choose your location
● Open your store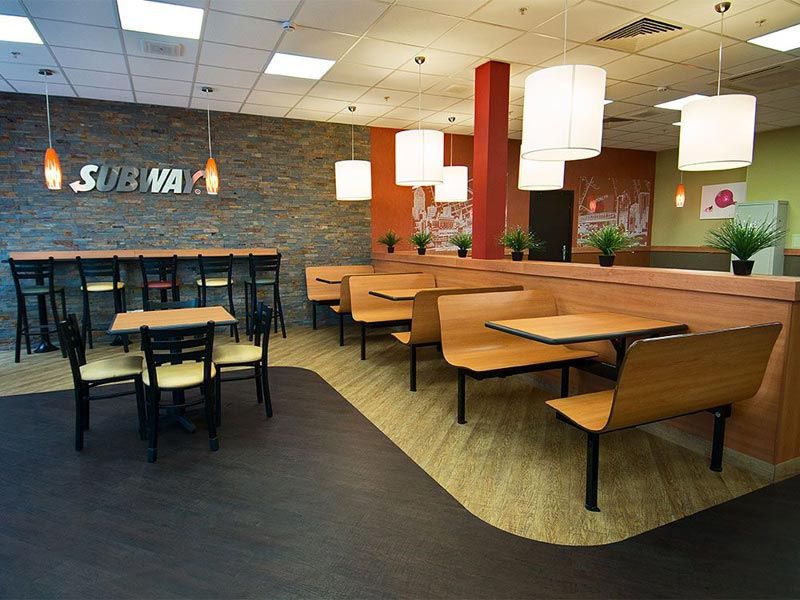 Usually, it takes about two months to set up a franchise. The brand likes ambitious entrepreneurs who are passionate about providing food services and committed to success. If you're that person, then go for it!
Fees And Taxes
Subway has some fees and taxes that you need to consider before taking on this venture. The brand's franchise fee is estimated at $10,000 - $15,000, its amount depends on the region and the country you conduct business in. You pay franchise royalties in the amount of 8% of total gross sales with the exclusion of the sales tax. There is also an advertising fee of 4.5% of gross sales.
Subway Franchise Pros And Cons
Acquiring a Subway franchise is a great investment, especially if you want to get into a prosperous and popular business. There are many advantages to opening a Subway business, including:
● Well-known brand
● Franchisor's support and guidance
● Loyal customer base
● A large network size
● Ready-made business model
● Training program
● Brand's rich experience
● Fast franchise launch
● Good management system
However, there are some downsides to owning a Subway franchise. Let's look at those:
● Strict franchisee requirements
● Lack of independence in developing your business
● The risk of losing the franchise in case of non-compliance with the terms of the contract or conflict with brand representatives
● You cover rather high royalties
● Really strict requirements for product and service quality and standards
Subway Franchise Profit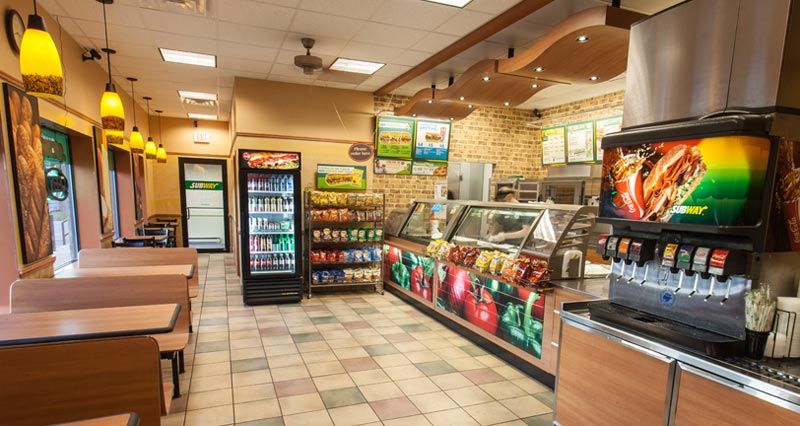 The brand does not disclose any information on the amount of profit a franchise brings. The sum varies from franchise to franchise, and there are many factors that influence each franchise owner's income. These include the franchise location, your management skills, how driven and committed you are to success. So, with how much are subway franchises worth, what can you expect to gain in numbers? On average, each franchise unit makes about $420,000 a year. The estimated Subway franchisee's income is at about $31,000 a year as franchise owners earn an average of 7.5% of their annual sales. You will make more if you acquire multiple franchise units.
In conclusion, Subway franchises are gaining more and more popularity every day. A fast-food restaurant is a great way to start and develop your own business. The price of a franchise is quite affordable. Thus, you get great financial prospects, a chance to be a part of a huge network, and get enormous support from the franchisor. Analyze Subway franchise cost and profit and determine if those are suitable for you.
Learn more about Subway Franchise
Browse franchises by countries

USA

India

Canada

The UK

Indonesia

The Philippines

Australia

The UAE

Saudi Arabia

South Africa

Germany

Pakistan

Singapore

Malaysia
Other countries
---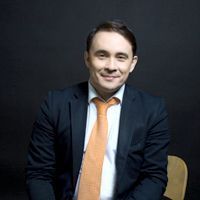 Written by
Vasil Gazizulin
Founder of Topfranchise.com
CEO Expedition 2009 - 2014
Author of a book «GROW WITH A FRANCHISE»
Want to advertise your franchise with us and successfully boost your business?
Please send us your request and we will get back to you shortly!
DIDN'T FIND WHAT YOU WANT?
ASK THE EXPERTS