Best 10 Transmission Repair Franchise Opportunities in USA for 2022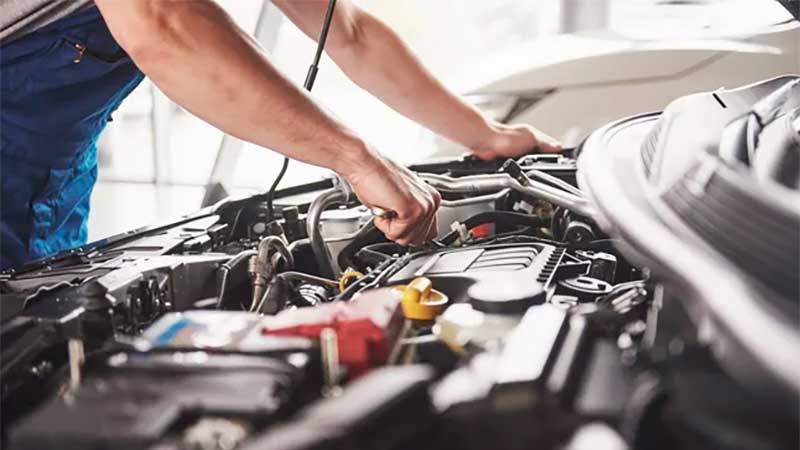 Transmission repair franchise businesses help resolve the issues with the transmission, which interfere with the good work of a car. The process of repair is quite complicated as it includes knowledge of technologies and special equipment. In 2022 transmission franchise opportunities in the USA will increase due to a growing number of commercial and private vehicles. Looking through the list of the best brands operating in the field, we see that their activities are not limited only by transmission services. They offer a lot of related stuff such as repair of the windshield, air filtration, air conditioning, fuel system, and other car maintenance services. Transmission repair franchise costs vary depending on the scope of services the business provides, the popularity of the brand name, technologies used, etc. Nevertheless, investing in a proven brand, an entrepreneur receives access to the best practices, training, and constant assistance of a franchisor.
Here are the top 10 best Transmission Repair franchise businesses in USA
Midas
Founded in: 1954
Franchising since: 1956
Franchise units: 2,010
Initial investment: $212,150 - $595,512
Franchise Fee: $35,000
Royalty Fees: 10%
Midas, Inc. is an American network of automotive service centers, which was founded in 1954. The age of the average American car is more than 10 years, so every year more and more people entrust the repair of their car to professionals. Today the Midas network has grown to over 2000 offices worldwide. The company initially offered the best muffler on the market, which included a national lifetime warranty. Midas soon developed into one-stop car care experts, offering a wide range of maintenance and repair services to help customers maintain their vehicles for as long as possible. In 2012 company TBC acquired the Midas franchise system, becoming its parent company. Now is a great time to own a Midas franchise.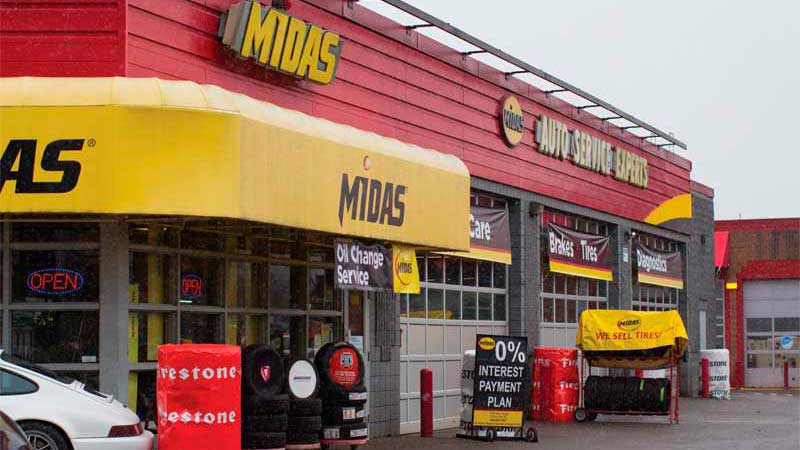 ---
Oil Can Henry's
Founded in: 1972
Franchising since: 1988
Total units: 90
Initial investment: $235,886 - $297,925
Franchise Fee: $25,000
Royalty Fees: 5,5%
Ad Royalty Fee: 1%
Oil Can Henry's was founded in 1972. The company started working as a franchise in 1988. It is a privately held company with over 80 offices in the United States and is based in Portland, Oregon. Oil Can Henry's is a fast-growing company with a strong brand, proven software training system. The company's offices provide convenient preventive maintenance services for cars, which earned the network the loyalty of consumers throughout the country. At Oil Can Henry's, we always work hard to maintain the entrepreneurial spirit that fuels controlled and sustainable growth. Oil Can Henry's is constantly innovating and looking for new, more efficient ways to serve its customers. The company encourages franchisees to connect with local charities, clubs and events.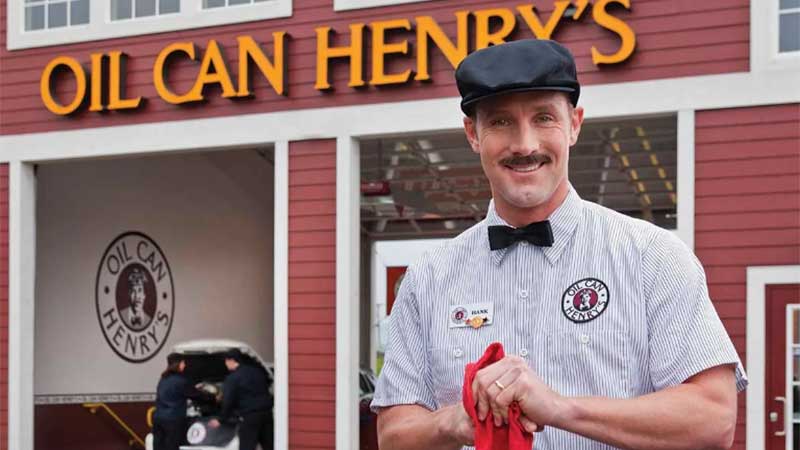 ---
Milex Complete Auto Care/Mr. Transmission
Founded in: 1956
Franchising since: 1976
Franchise units: 88
Initial investment: $197,457 - $296,767
Franchise Fee: $35,000 - $45,000
Royalty Fees: 7%
Ad Royalty Fee: 1%
Founded in 1956, Milex Complete Auto Care/Mr. Transmission was acquired in 1990 by Moran Industries. Milex Complete Auto Care franchisees provide customers across the country with general car repair and maintenance services. With subsidiaries throughout the United States and now around the world, the company prides itself on being a leader in auto repair. Those who join the Milex Franchise system will automatically inherit the business system with over 50 years of experience. The brand offers in-house knowledge and experience in business plans, advanced renovation techniques and dedicated support, daily management practices, giving its franchisees everything they need to become a successful Milex owner!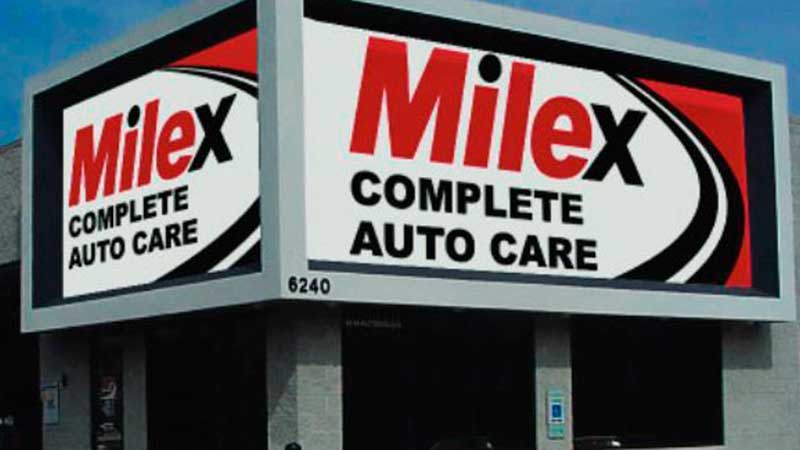 ---
Tuffy Tire and Auto Service
Founded in: 1970
Franchising since: 1971
Total units: 165
Initial investment: $224,000 - $418,500
Franchise Fee: $30,000
Royalty Fees: 2,5 - 5%
Ad Royalty Fee: 5%
The first Tuffy Muffler store opened in 1970 in Detroit, Michigan. To keep up with the times, the company has changed and evolved from being a muffler shop to being a service center that takes care of all the repair needs of customers for their vehicles. Tuffy® Tire & Auto Service Centers provide quality repair services at an affordable price. With excellent relationships with key suppliers and our collective purchasing power, customers receive the highest quality parts at the best prices. This purchasing power that the company transfers to its franchisees allows them to set competitive prices for their products and services. Start your own business using the resources of a proven franchise.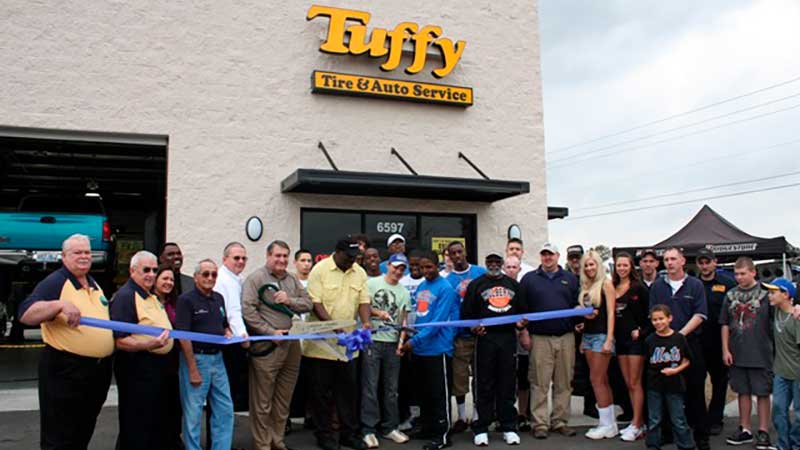 ---
Christian Brothers Automotive
Founded in: 1982
Franchising since: 1996
Franchise units: 242
Initial investment: $454,250 - $582,400
Franchise Fee: $135,000
Royalty Fees: Varies
Ad Royalty Fee: $10K/yr.
Christian Brothers Automotive was founded in 1982 by Mark Carr and his partner. The company began franchising in 1996. During times of prosperity and recession, the auto repair industry flourished. The reason is that Americans always rely on their cars. Car maintenance and repair is not an overkill, but often a trivial necessity. Along with the creation of a franchise, each franchisee is granted an exclusive geographic area, consisting of an identifiable geographic area, which is designated as their personal area of ​​operation. Before the new Christian Brothers Automotive dealership opens, each of the company's franchisees undergoes over 275 hours of extensive training. This training is specially designed to give every franchisee all the knowledge necessary to run their business successfully.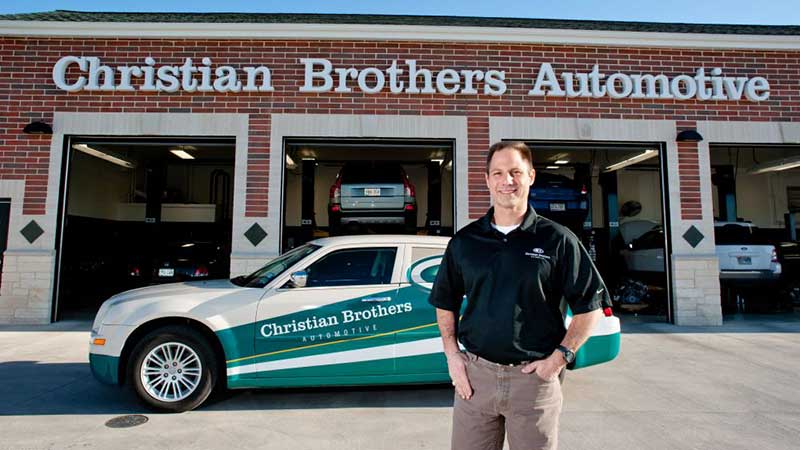 ---
Meineke Car Care Centers
Founded in: 1972
Franchising since: 1972
Total units: 806
Initial investment: $162,274 - $528,688
Franchise Fee: $40,000
Royalty Fees: $20.8K+/yr.
Ad Royalty Fee: 6%
Meineke Car Care Centers, Inc. is an international franchise car repair network with over 800 locations. The company was founded in 1972 in Houston, Texas by Sam Meinecke. He started selling his name through a franchise in 1972. Meineke has developed a comprehensive repair and preventive maintenance service, specializing in quick and timely repairs to minimize downtime. The company offers cutting edge technology, support and training to help its franchise owners succeed in their auto repair franchise. More than half of Meineke franchise owners successfully own multiple divisions. Thanks to its strong brand awareness, Meineke is a high-quality, tech-focused hub for car owners across the country. Grow your business with a sustainable brand in a reliable industry.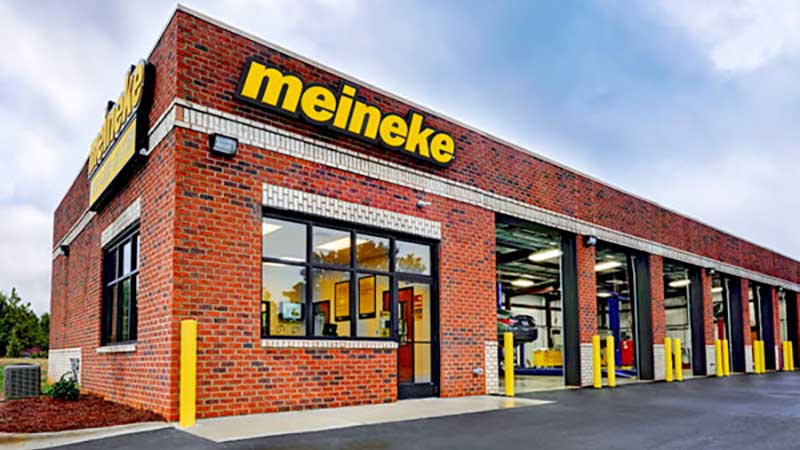 ---
Eagle Transmission Services
Founded in: 1983
Franchising since: 1990
Total units: 26
Initial investment: $229,000 - $492,500
Franchise Fee: $31,500
Royalty Fees: 6%
Ad Royalty Fee: 2%
Eagle Transmission Services is the premier automatic automobile transmission repair shop in Rochester New York. The company was founded in 1983 and began providing a franchise in 1990. Eagle Transmission is currently the largest and most successful franchise company in the state of Texas. Eagle transmission specializes in the repair, remanufacturing and maintenance of all types of transmissions. Eagle Transmission Services offers a full business franchise. The franchisee receives a good name, support and marketing assistance, thorough training, the company initially evaluates the location and provides assistance in negotiations on lease issues, helps to select personnel. In addition, each franchisee receives training in quality management, accounting control and sound financial planning. Build your business on mutual trust and customer satisfaction.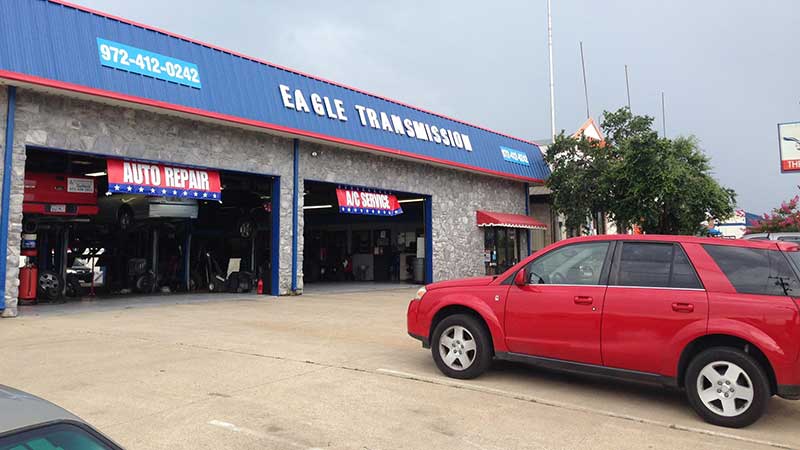 ---
AAMCO Transmissions and Total Car Care/Mr
Founded in: 1963
Franchising since: 1963
Total units: 568
Initial investment: $223,600 - $330,500
Franchise Fee: $39,500
Royalty Fees: 7,5%
Ad Royalty Fee: $150/mo.
Anthony Martino began his career in 1959 in a repair shop specializing in the repair of automatic transmissions. In 1963 he opened his own company, which he named AAMCO Transmissions. In more than 50 years of business, AAMCO has built a legacy based on trust and experience. AAMCO Transmissions and Total Car Care/Mr are experts in transmission repair and comprehensive car care. The service centers use the latest technology and experienced qualified technicians who will diagnose the car, fixing it the first time. AAMCO Service Centers provide a nationwide warranty. AAMCO is an iconic brand, one of the best-known automotive franchises in the world.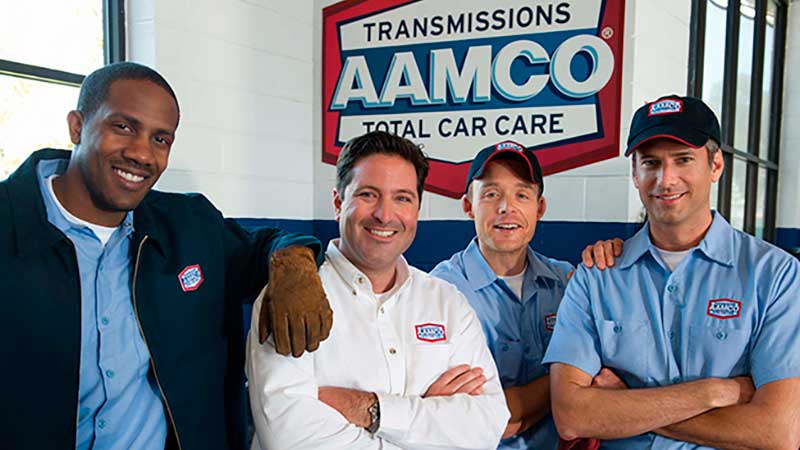 ---
Big O Tires
Founded in: 1962
Franchising since: 1982
Total units: 465
Initial investment: $313,500 - $1,143,800
Franchise Fee: $35,000
Royalty Fees: 2 - 5%
Ad Royalty Fee: 0,9%
Big O Tires was founded in 1962 by a group of tire dealers. Today the company is a world-class leader and continues to thrive in an ever-expanding market. Big O Tires is one of the largest tire store franchises in the U.S., with more than 400 franchisee locations in 25 states. Customers know the brand for its huge selection of premium brand and private label tires, great prices, excellent maintenance and one of the best warranties in the business. Franchise owners have tremendous benefits: they gain access to online training, gain a broad understanding of customer relationships and effective service methods. However, they are not required to have experience in the automotive, franchise or retail trade. As the company continues to thrive in an ever-expanding marketplace, it invites everyone to be part of an exciting opportunity as a member of the Big O Tires® family on a mutually beneficial basis.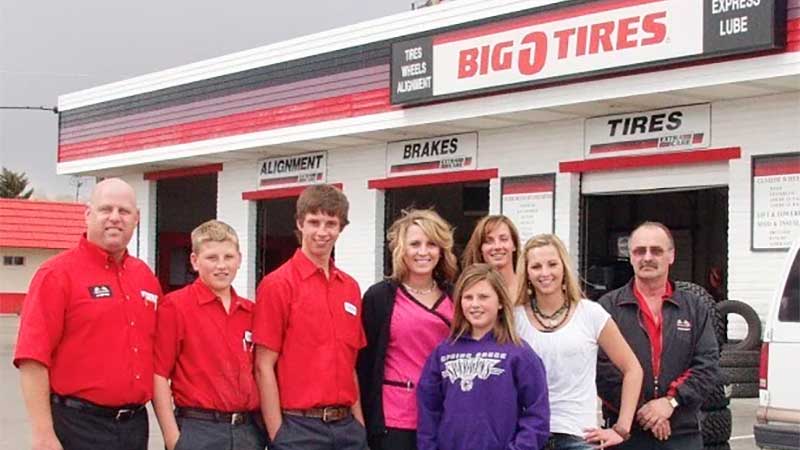 ---
Jiffy Lube
Founded in: 1979
Franchising since: 1979
Total units: 2,157
Initial investment: $207,000 - $422,650
Franchise Fee: $17,500 - $35,000
Royalty Fees: 3 - 4%
Ad Royalty Fee: 4%
Jiffy Lube was founded in 1979 by Ed Washburn. The company currently has over 2,000 offices and is part of a Shell Oil subsidiary. Jiffy Lube is the nation's largest fast-change lubricant service network. While oil change service is Jiffy Lube's most popular service, the company also offers a range of other vehicle maintenance services. Among the services of the company: repair of the windshield, air filtration, air conditioning, transmission, fuel system and cooling system. Jiffy Lube facilities are also certified for emission testing. Before opening a new service center, franchisees must successfully complete a franchise training course. While the franchise business is running, the franchisor constantly offers management training courses. Franchisees and their managers must receive training every five years. If necessary, the Franchiser may require additional ongoing training for managers and employees of service centers. Build your business with a competitive advantage.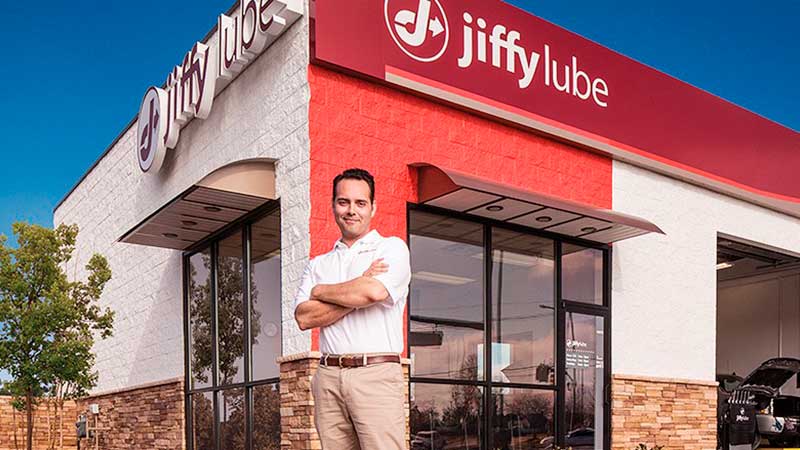 ---
Conclusion
To summarize, we can say any of the listed above transmission repair franchises is worth buying. But there is a lot to consider while choosing the best one for you. Pay attention to the reputation of the brand, what training and support are offered, check if the other franchisees are successful. But the main thing you need to do is to align your budget with the investment requirements of the brand. In order to ease the challenge, we have made the comparison flowchart of the best transmission repair franchises in the USA for you. It shows the minimum estimated initial investment and an initial franchise fee for each brand. By using it, you can figure out the difference in financial requirements for each franchise, and decide which one fits you the most.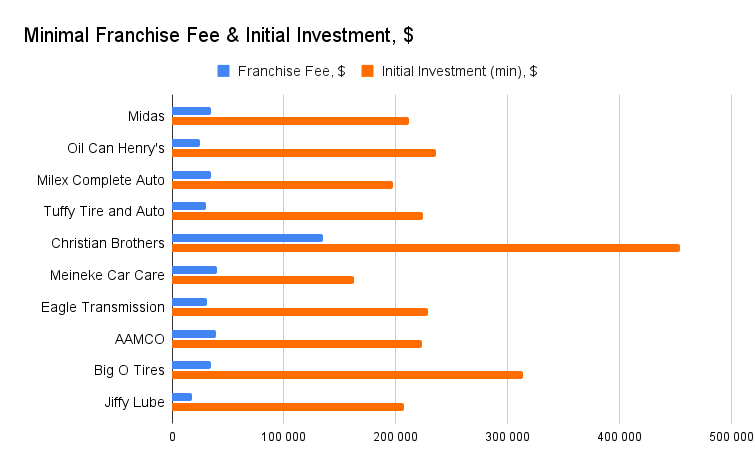 View all Transmission Repair franchises
DIDN'T FIND WHAT YOU WANT?
ASK THE EXPERTS