Franchisor and Franchisee: How to establish a successful relationship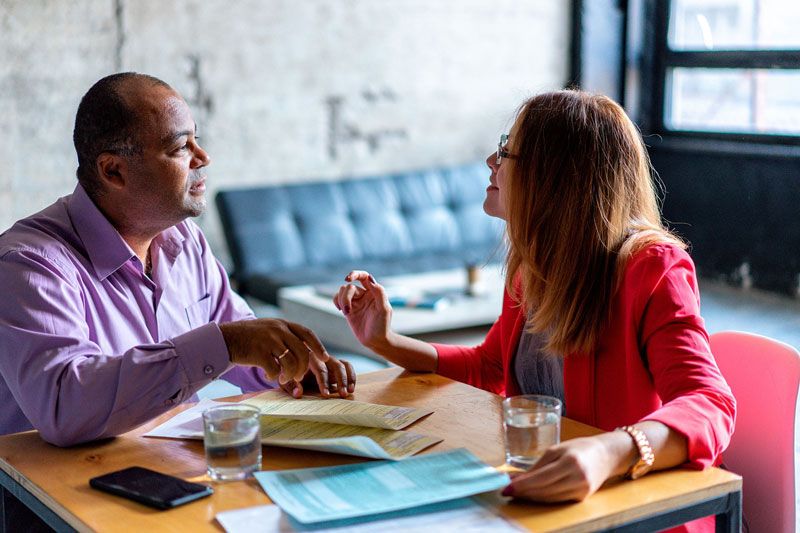 When entering any business, it is crucial to be capable of creating good relationships with a boss, employees, suppliers, and clients. Franchising is no exception. A franchise organization requires all participants of the organization to stay in communication among themselves, build good relationships, and be open and proactive. Entrepreneurs that choose to acquire this or that franchised unit enter a franchisee/franchisor relationship. Participants of this relationship have to constantly cooperate, exchange ideas and concerns, and come up with solutions for this or that problem. Thus, to ensure that a franchise business will be successful franchisees and franchisors need to be able to interact with each other productively and openly. So, how to build a solid and prosperous franchisee/franchisor relationship? In this article, we will share some ideas on this subject.
Why Franchisee/Franchisor relationships are important
The productive interaction among the franchisor and franchisees is extremely important. Success and productivity of all participants of the franchise organization is ensured by the work, communication, trust, and shared responsibilities of all network's members. A franchisee/franchisor relationship will be stronger if both the parent company and franchise owners are involved in the open communication and decision-making. Both sides have certain obligations that they must perform. Neglection of responsibilities that are typically stipulated in the franchise document could result in failure, reputational damage, and financial losses. For the viability of the organization, a franchisee/franchisor relationship is crucial. Thanks to fruitful cooperation, a lot of business aspects, like quality of services, financial prospects, and generation of ideas, could be improved.
Establishing a good franchisee/franchisor relationship directly helps the franchise system maintain consistency, create a great brand image, and increase trust. Besides, productive networking allows all business participants to transfer experience, expand the network, and monitor compliance with quality standards.
4 Tips for Building Great Relationships between a franchisee and a franchisor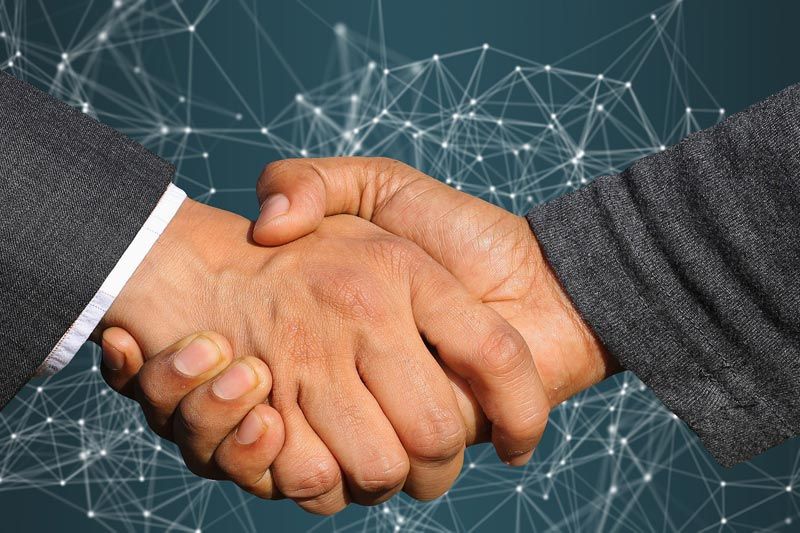 1. Research
The key elements of any successful business cooperation are shared interests and compatibility. Entrepreneurs that think about joining this or that brand need to perform a thorough research and find out information regarding the franchisor, its goals and mission. It is recommended to contact former and existing partners to better assess how the corporate office manages various business aspects and what exactly it offers in terms regarding assistance and independence. The brand usually performs a background check as well. So, both sides must be confident that they are a good fit, and that their cooperation would be productive. It is essential to inquire about any questions and concerns you might have regarding the franchise and business responsibilities. There is no doubt that the brand and the franchisee that share common interests and aspirations are sure to have a successful relationship.
2. Open Communication & Trust
The corporate office and franchisees need to have trust in each other and be capable of communicating well. Productive interaction among participants of a franchise system can result in business expansion and creation of a good reputation and image of the parent company. Entrepreneurs may have rich experience in various fields that could positively shape the operation of the franchise organization. Franchisors who are open to fresh ideas and opinions of franchisees can leverage it to the advantage of the company. Whereas franchise owners can perfect the management of their own enterprise by considering advice and recommendations from the company. So, it is evident that open communication and lasting trust can open doors to success and development of the business.
3. Emotional Intelligence
In the modern world it is almost impossible to achieve success in business without development of emotional intelligence. Various professional qualifications and skills are still important for productive work, but you can't make the most of them if you can't control your feelings, relieve stress, and recognize other people's emotions. There are always some disturbances and challenges in the business world, as the economic climate and trends constantly change. So, possessing well-developed emotional intelligence is a significant competence that helps to succeed in any market and build great relationships.
Excessive emotionality and inability to read people can affect decision-making and spoil relationships. When a franchisor and a franchisee possess strong emotional intelligence, they can smoothly and effortlessly resolve conflicts, come up with problem solutions, and maintain productive office culture.
4. Responsibility & Accountability
It is a well-known fact that without proper execution of responsibilities and obligations any business system will crumble. So, it is undeniable that for building strong relationships all participants of a business relationship need to recognize their duties and fully commit to performing it properly. Insubordination and lack of accountability can cause serious problems for the franchise organization. Brands should be clear and transparent about what is expected of a franchise owner. Whereas entrepreneurs have to understand all requirements and responsibilities, so they can successfully carry out their duties.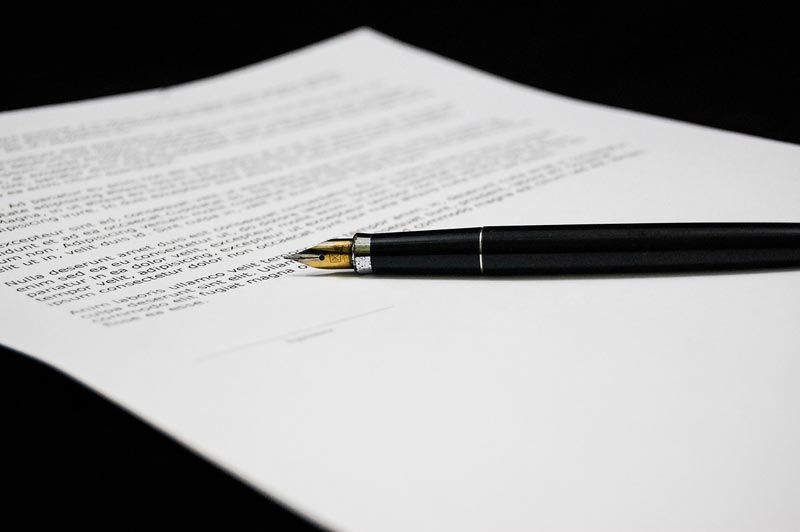 Conclusion
Successful cooperation and strong relationship between a franchise owner and the parent company is extremely important for the smooth operation and profitability of an individual franchised unit, as well as for the whole franchise organization. Keep in mind that building a fruitful and strong relationship requires a lot of time and effort. All parties have to respect each other, be open and honest, and take responsibility for their actions. Problems and challenges may appear, as it happens in any relationship, but it is important to be able to resolve them with maturity and adequacy. Consider the tips listed above, if you follow them, you're sure to get good results regarding your individual enterprise and the whole network as well.
FAQ
What makes a franchisor/franchisee relationship healthy?
A good relationship between the franchisor and the franchisee allows the franchise network to grow and develop. The productivity of cooperation depends on the quality of the relationship. It should be based on mutual trust and a sense of collective responsibility of partners. Sometimes, it can be hard to achieve this, but results, like business growth and promising financial prospects, are worth it.
What are the factors in a successful franchising relationship?
Solid and transparent relationship is built on open communication, emotional maturity, and eagerness to solve the problems rather than run from them. Constant changes in the economic climate require entrepreneurs and business entities to know how to adjust to emerging tendencies and quickly come up with innovative solutions. So, it is essential to establish excellent relationships within the franchise organization. Participants can share experience, ideas, and opinions for perfecting business processes and plans for the future.
What is the most important role of a franchisor and a franchisee?
Typically, franchisors act as mentors for its new and existing partners. Their key responsibilities include provision of assistance and guidance, openness to hearing out franchisees and their opinions and ideas. Whereas franchisees should properly carry out their obligations and follow the network's regulations, they also should be transparent about their concerns and suggestions.
Browse franchises by countries

USA

India

Canada

The UK

Indonesia

The Philippines

Australia

The UAE

Saudi Arabia

South Africa

Germany

Pakistan

Singapore

Malaysia
Other countries
---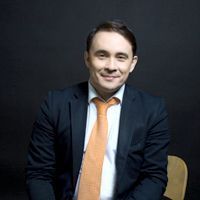 Written by
Vasil Gazizulin
Founder of Topfranchise.com
CEO Expedition 2009 - 2014
Author of a book «GROW WITH A FRANCHISE»
Want to advertise your franchise with us and successfully boost your business?
Please send us your request and we will get back to you shortly!
DIDN'T FIND WHAT YOU WANT?
ASK THE EXPERTS