Restaurant franchise: What should an owner focus on?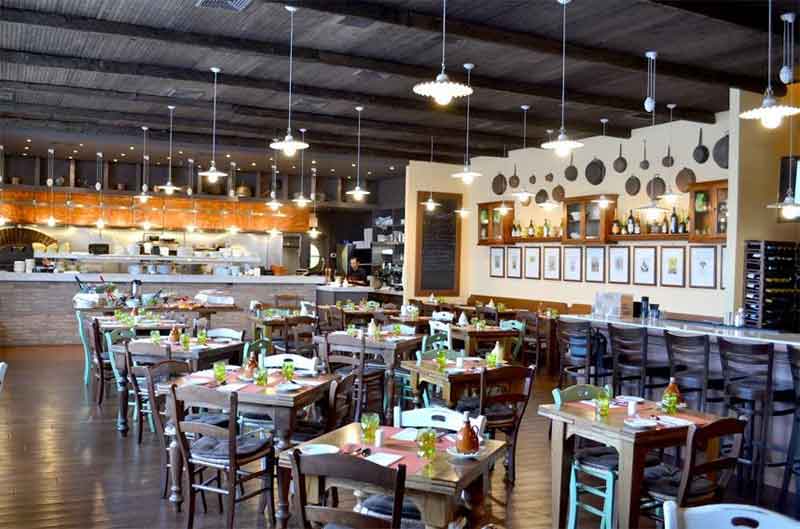 The COVID pandemic time is a golden opportunity for those restaurant owners who have a desire to expand their business. It is a unique time if you are prepared.
Franchising gives you an opportunity to expand your business quicker than something else. It is true because franchising does not spend time on many things which are very time-consuming in comparison with an autonomous business. Also it is a good time to find a suitable property . There are a lot of people who would be a perfect manager and there are a lot of people with experience in the restaurant industry who are ready to work in the new place. Most importantly , franchising gives you a chance to expand at the expense of other people, and now franchise financing is affordable with low percent rates.
There are three major things for a successful franchise of restaurant business.
The first thing is Financial Management.
If you want to buy a franchise or continue to expand your franchise business, you should remember what happened to your profit in the recent past. It is necessary to analyse your financial situation and decide how to proceed and how to be successful in such a rapidly changing world. The truth is that in the period between April and Jule of 2020, the sales had decreased more than 117,000,000 USD in the restaurant industry. And now, after losses the owners should do their utmost to cut costs while rising income.
Restaurateurs have undoubtedly checked every cost these days and cut them if it was possible. Someone has completed an audit in their restaurants. It gave them an opportunity to understand where they can contain costs without harming the brand. This would be a perfect time for restaurant owners to request discounts while suppliers should be ready to conclude contracts. Review of suppliers and their costs could bring efficiency gains. But restaurateurs should be cautious about undertaking long-term liability while short-term profits.
The second thing is Income Opportunity
Restaurateurs who want to franchise need to look at every angle on income from their business and learn new ways of income-generating and maybe think about another product development. Franchisees who decide to invest in restaurant franchises may require a credible and sustainable system. We were able to see how delivering and take-away were doing well during the pandemic time, how it became the second wind for restaurant owners. Some of them took the grocery shop role, selling products like there, not only dishes. Restaurant franchise owners should review which of the ways of additional income they will be able to use and which of them will be available.
Every franchisee will be seeking the assistance from the franchisor about "good sales" formula, menu, design and other. Also franchisors should be attentive to the fact that franchisees can bring one of the best ideas in the field of franchising because franchisees, of all people, understand their clients and their needs and desires. However, the franchisor should find a middle ground between promotion of his proposed ideas which could lead to profit with and being cautious the franchisee doesn't step out of line and "water down" the concept.
The third thing is the level of credibility
Each one of us has our own methods – wittingly or unwittingly- of understanding the level of credibility of restaurants. Franchisees, who are going to invest in restaurant franchises, first of all will endeavour to find a place with high degree of credibility, especially in these times.
If you are a restaurant franchisor, you should be aware of the fact that now more than ever , people are more attentive to the concept and feeling of trust. If there are questions about the sanitary conditions on the basis of the view of the restaurant hall, there will be questions about the kitchen conditions. And, in the meantime, staff of a restaurant must be confident that their co-workers are following safety measures which we all must follow because of COVID, not only in the kitchen or in holl but when cleaning , in storage and ect.
All of these points affecting the franchisee and client level of credibility should be addressed and described in the Guide on franchise. By the way, the Guide most probably needs to be renewed because of changes with regard to pandemic.
Nowadays, the level of credibility also depends on your activity in social media. It is important to participate in the online life of your loyal customers, to show that you are interested in long term relationships with them and that you are worried and care about them and their opinion.
What does the franchisor gain by following these three aspects which we described in this article: the financial management, the income opportunity and the level of credibility? In addition to an increased number of regular customers, you will get good franchisees with a great desire to be a part of a big deal namely your restaurant.
You may also be interested in: Restaurant Franchise in USA, Saudi Arabia
You can find a restaurant franchises in our catalog our catalog
---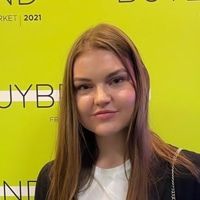 Written by
Sofia Rybina
Key account manager Topfranchise.com
Browse franchises by countries

USA

India

Canada

The UK

Indonesia

The Philippines

Australia

The UAE

Saudi Arabia

South Africa

Germany

Pakistan

Singapore

Malaysia
Other countries
Want to advertise your franchise with us and successfully boost your business?
Please send us your request and we will get back to you shortly!
DIDN'T FIND WHAT YOU WANT?
ASK THE EXPERTS