The 10 Best Janitorial Franchise Businesses in Canada for 2023
Update: 04.11.2021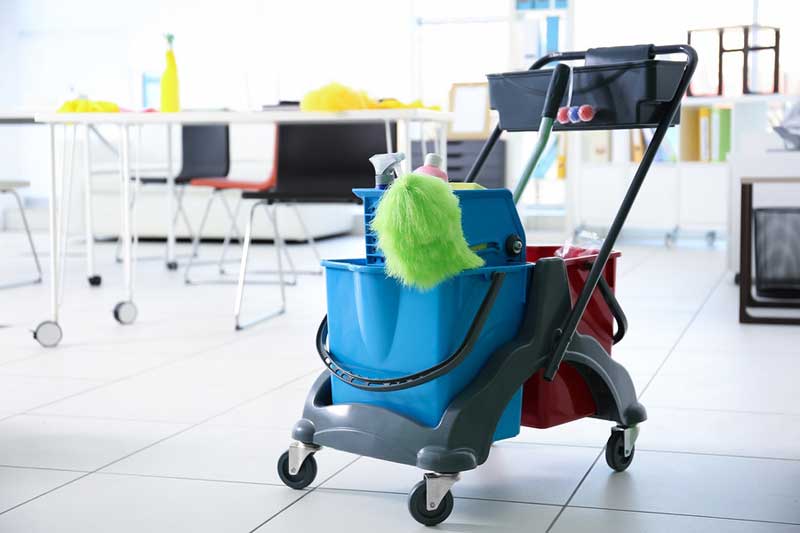 Janitorial business can suggest one of the best janitorial franchises in Canada to buy. One of the most important reasons why janitorial companies will always be in demand is that this is a recession-proof type of business. Think about physical offices. Even in the years of crisis when there is not a lot of money coming in – they still need cleaning services. The list of popular janitorial franchise opportunities in Canada shows the most affordable and malleable start-up programs. They promise to take every step with you by providing training and support. Build your own stable and prosperous business with one of the top 10 janitorial franchises for 2022 that dragged your attention.
Here is the top 10 janitorial franchises in Canada
Jani-King
Founded in: 1969
Franchising since: 1974
Franchise units: 7,799
Initial investment: from $15,000
Royalty Fees: 10%
Jani-King is a fast growing and recognized brand that offers two of the best janitorial franchise opportunities in the business; Unit Franchise and Master Franchise. Starting a business on your own can be challenging, stressful and slow. When you invest in a franchise, it's like a jump-start to success. We provide the path to an effective start-up and the game plan for long-term business growth. You don't have to spend your time trying to figure out what steps to take next or where inefficient practices may be costing you. With Jani-King, you'll have the system, support and procedures in place to know where you're going and how to reach your goals.
---
JDI Cleaning Systems Inc
Founded in: 1992
Franchising since: 1992
Franchise units: 130
Initial investment: from $3,000
Royalty Fees: None
Come thrive with us! Master franchises are available across Canada to those with management and sales experience. The master franchise program is an executive franchise opportunity for those looking to make above-average returns. You manage the business while your local service franchisees do the cleaning. Our local franchise program was created for entrepreneurs interested in starting a service-based business in the commercial cleaning field. Janitorial contracts, equipment, and an extensive training program are all included.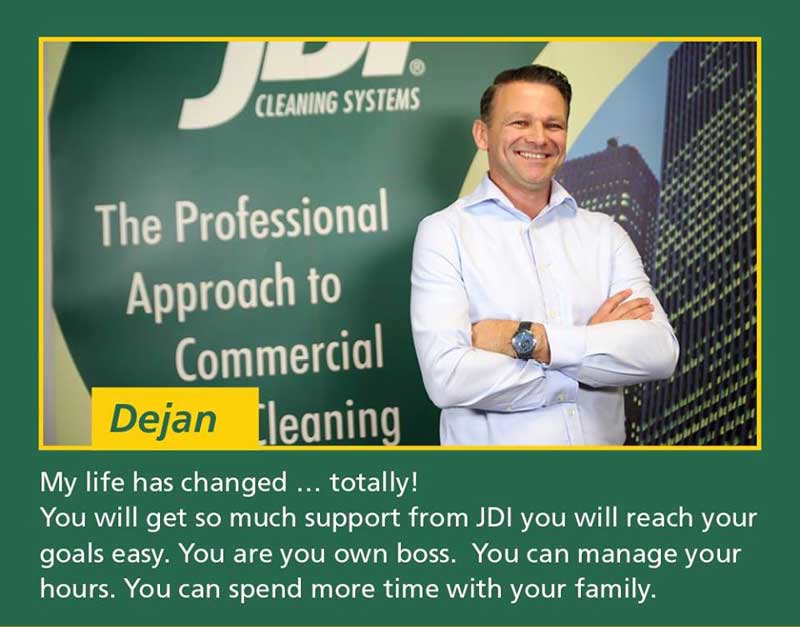 ---
Clean Shine
Founded in: 1992
Franchising since: 1992
Franchise units: 50
Initial investment: from $10,000
Royalty Fees: 25%
We have franchise licenses available for window cleaning, janitorial and pressure washing services. Average growth overall has been 10%+ per year for 25+ years. Clean Shine understands that you take pride in your business. That is why creating that all important first impression is so necessary. Let our cleaning professionals assist you in giving your best image to your customers. All Clean Shine franchisees are uniformed, insured and reliable. Our excellent level of service, competitive rates and nation-wide coverage has distinguished us as leaders in our industry.
---
Coverall Of Canada
Founded in: 2010
Franchising since: 2018
Franchise units: 10,000
Initial investment: from $3,000
Royalty Fees: 5%
Imagine being an independent business owner, setting your own schedule and supporting your family with a business that's as big as you want it to be. Coverall's commitment is to put you, our independent business owner, first. Enjoy the freedom that only comes with owning your own business, Coverall is here to support you each step of the way. We will train and guide you through our gold-standard cleaning process, business development and preventative maintenance training, as well as, provide one-on-one mentorship and an initial customer base.
---
Goodbye Graffiti Inc
Founded in: 1997
Franchising since: 1997
Franchise units: 14
Initial investment: from $150,000
Royalty Fees: 5%
Goodbye Graffiti™ is the world leader in graffiti removal technology. Removal of graffiti from any surface anywhere using their complete line of proprietary graffiti removal products. Technological innovations include GIS mapping and tracking, digital ClickOff. Goodbye Graffiti Inc. was formed in 1997 and offers the world's first turnkey graffiti removal franchise using a proprietary line of graffiti removal products, custom manufactured graffiti removal vehicles and Certified Graffiti Removal Technicians who are experts in removing over 55 marker types from 75 different surface types.
---
JAN-PRO Canada
Founded in: 1991
Franchising since: 1995
Franchise units: 12,000
Initial investment: from $200,000
Royalty Fees: 4%
JAN-PRO is the #1 rated commercial cleaning franchise in Canada, #1 low-cost franchise and #1 home-based franchise. All of this offers you the opportunity to join a winning team. Owning your own business can give you the freedom that you're looking for. There are many different investment levels to choose from, so you can decide what level you're comfortable with. Large or small, our business model is created to help you succeed. With training, equipment and business support, our offices are in most major cities across Canada and are here to help.
---
ServiceMaster Of Canada
Founded in: 1948
Franchising since: 1950
Franchise units: 4,062
Initial investment: from $40,000
Royalty Fees: 9%
For over 65 years, ServiceMaster of Canada remains dedicated to helping home and business owners keep their environments clean, safe and comfortable. As a franchisee, you will benefit from our successful history and extensive research and development. We offer comprehensive training programs and specially developed products, equipment, supplies and processes to help you better serve your customers. Additionally, our franchisees have access to ongoing support, customized software, and marketing and advertising programs to help maintain your business.
---
City Wide of Canada
Founded in: 1961
Franchising since: 2001
Franchise units: 58
Initial investment: from $250,000
Royalty Fees: 5%
City Wide is the largest management company in the building maintenance industry, facilitating janitorial and more than 20 additional maintenance services for every client. City Wide is a B2B recession-proof, recurring revenue franchise concept in the United States and Canada built for sales leaders, not service operators. Our owners have very few, if any, hourly workers, no equipment and no inventory. We bridge the gap between the needs of our clients and the workforce that provides the services, making huge impacts in both places.
---
Master Care Janitorial and Facility Services Inc.
Founded in: 1981
Franchising since: 1987
Franchise units: 15
Initial investment: from $18,000
Royalty Fees: $18,000
Master Care is a Canadian corporation, independently owned and operated cleaning franchise. Their goal is to deliver services professionally, competently, and competitively. To date, Master Care's staff, franchise and service associates take pride in their professionalism and workmanship in taking on any cleaning or maintenance operation on a daily, weekly or monthly basis. The Master Care Franchise System provides training, competitive pricing, full customer support and 38 years of experience in commercial building cleaning.

---
Modern Cleaning Concept Inc
Founded in: 1998
Franchise units: 700
Initial investment: None
When you become a Modern franchisee, you gain access to an infrastructure that lets you offer your services to a wide range of industries. We provide extensive training in operations, human resources and accounting for you to successfully operate your very own cleaning business. Modern corporate employees are across Canada to support you in operating your cleaning business. Be your own boss and register now to join our franchisee network. Take the first step to owning and operating your own cleaning business with Modern.

---
View all janitorial franchises
Want to advertise your franchise with us and successfully boost your business?
Please send us your request and we will get back to you shortly!
DIDN'T FIND WHAT YOU WANT?
ASK THE EXPERTS