The 10 Best Kids Franchises in India 2021
Update: 16.03.2021

The market for kid's services and products is enormous and increasing. When it comes to their children, parents are always searching for ways to amuse, cheer up, or support them, and many businesses are there to meet these demands. Services concentrated on kids will always be in need. Among them, there are tutoring and education, child care, children's party or educational play, sports, dance and other franchises for kids. If you love kids, a children's franchise is an excellent method to begin your own business that is both beneficial and lucrative while holding you youthful at heart. Therefore, investing in a kid's franchise may be a reliable choice.
Here are the 10 Best Kids Franchises
Hello Kids Education India Pvt. Ltd.
Founded in: 2007
Franchising since: 2012
Franchise units: 280
Initial investment: $2,900 - $7,200
Royalty Fees: 0%
Hello Kids Education India Pvt. Ltd. pre-school offers world-class quality and international standards of education to children that helps them to move from dependence to independence, from shaky coordination to refined skills, from body language to verbal communication, from self-absorption to growing social awareness.
---
Kids Age
Founded in: 2006
Franchising since: 2014
Franchise units: 200 - 500
Initial investment: $700 - $2,800
Royalty Fees: 30%
Kids Age is the most innovative and widest read children newspaper in India. Since its commencement in the year 2006, Kids Age has emerged as one of the favourite and appreciated newspaper amongst the Indian school kids. The motto of Kids Age is to help in harnessing the overall growth of students in the fields parallel to all the essential genres of kids' education.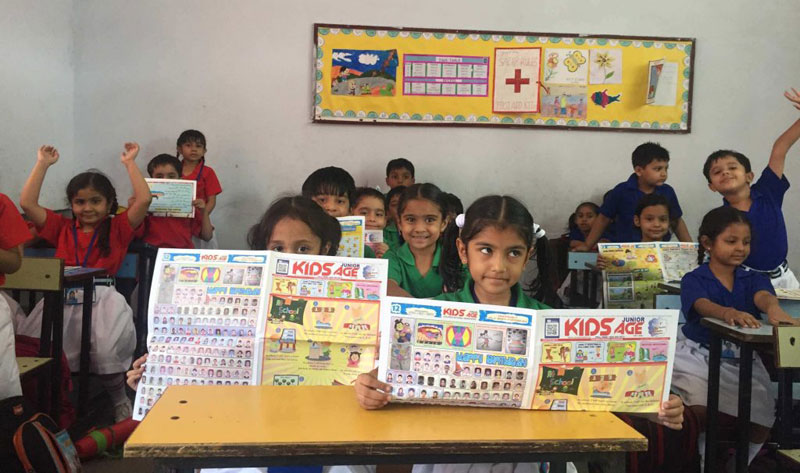 Kumon India Education Pvt Ltd
Founded in: 1954
Franchising since: 2005
Franchise units: 100 - 200
Initial investment: $7,000 - $14,000
Royalty Fees: 45%
Kumon is the world's leading after-school enrichment programme. Kumon learning centers for children specializes in nationwide after school math and reading programs for preschool students through 12th grade. Kumon is a structured, proven self-learning program that gives your child the critical thinking skills and mindset to learn new materials independently.
---
Foster Kids
Founded in: 2003
Franchising since: 2005
Franchise units: 50 - 100
Initial investment: $7,000 - $14,000
Royalty Fees: Royalty to be paid from your monthly collections
Foster Kids Pre-school born with the desire to nurture the children and lays a healthy foundation for a learned society. It is a noble initiative of IHT Group. And now it has emerged as one of the best play schools in India. Foster Kids is managed by professional team, comprising of people with rich experience and broad knowledge in domain of Early Childhood Education and Management.
---
T.I.M.E. Kids
Founded in: 2008
Franchising since: 2009
Franchise units: 60
Initial investment: $7,000 - $14,000
Royalty Fees: Royalty to be paid from your monthly collections
T.I.M.E. Kids pre-schools is a chain of pre-schools launched by T.I.M.E., the No.1 institute in India. The programme at T.I.M.E. Kids pre-schools aims at making the transition from home to school easy, by providing the warm, safe and caring and learning environment that young children have at home. The play school offers wholesome, fun-filled and memorable childhood education to the children.
---
Kangaroo Kids Education Ltd.
Founded in: 1996
Franchising since: 1999
Franchise units: 48
Initial investment: $43,000 - $72,000
Royalty Fees: 20%
Kangaroo Kids Education Ltd. is a fully integrated education service provider supporting a network of owned and franchise schools and today supports 89 schools in India that are operating in 24 cities and has an international presence in Dubai and Maldives and is still growing. KKEL was established with an aim to introduce an empowering system of education which would enable learners to seamlessly integrate the derived knowledge with different areas of application.
---
Lolipop
Founded in: 2005
Franchising since: 2011
Franchise units: 200
Initial investment: $7,000 - $14,000
Royalty Fees: 30%
Promoted by Anshu's clothing Ltd., Lolipop – a market leader in the apparel industry offering a comprehensive range of adorable kids wear along with girls and boys accessories & foot wear which are available in most appealing and funky designs to enhance the appearance of the child. Lolipop stocks kids clothing perfect for ages 2-12 years old.
---
TToys Bazar Pvt. Ltd.
Founded in: 2015
Franchising since: 2015
Franchise units: 20 - 50
Initial investment: $28,000 - $43,000
TTOYS, with an impeccable partnership with prominent national as well as global toy manufacturers and suppliers, have been able to provide a range of amazing toys to clients all over the country. Some of the partner brands include Mattel, Mitashi, Funskool, Olympia, Sunbaby, Prem Ratna, Ua, Simba toys.
---
Gini & Jony Kids wear
Founded in: 1990
Franchising since: 2001
Franchise units: 200 - 500
Initial investment: $43,000 - $72,000
Gini & Jony is an Indian kid's fashion brand, promoted by the Lakhani brothers. The brand sells apparel through a mix of company-owned and franchisee outlets, and is currently present in 106 cities with 200 exclusive brand outlets and other large format multi-brand stores, like Shoppers Stop, Lifestyle Stores, Pantaloons etc.
---
Kinderdance®
Founded in: 2009
Franchising since: 2010
Franchise units: 10
Initial investment: $3,000 - $7,000
Royalty Fees: 6 - 8%
Kinderdance was introduced to India in April 2009 is the original worldwide dance, motor development, gymnastics, and fitness program that combine academic readiness skills which are specifically designed for children ages 2 to 12 years, both boys & girls. Kinderdance has already touched the lives of many young children making a positive difference: by conducting classes In pre-schools, as summer programs, and as after-school programs in all viable locations such as clubhouses, amenities centers, art centers and many more.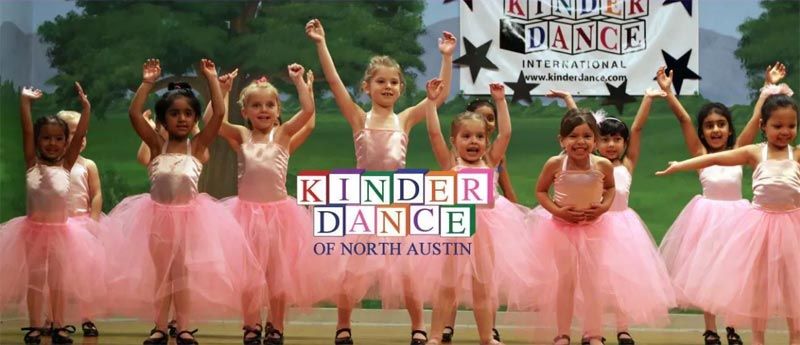 ---
View all kids franchises
DIDN'T FIND WHAT YOU WANT?
ASK THE EXPERTS