The 7 Best Cell Phone Repair Franchises For Sale in USA of 2023
Update: 15.02.2023
The widespread popularity of smartphones which come with fragile screens and components made Cell Phone Repair franchises profitable and highly demanded. The segment also offers a lot of formats for new entrepreneurs willing to start the business. It can be a small repair shop which doesn`t require huge funds and time commitment to start, a company which also sells mobile phones, or a business which repairs and trades not only cell phones but also computers or other devices. Therefore, CPR franchise costs vary depending on the format and size of the business. Speaking about Cell Phone opportunities of franchising in the USA, we`d like to admit that the market is quite saturated. Thus, choosing the brand to buy, we recommend you to consider our list of the best. It includes only tried and true chains which offer excellent conditions for cooperation, reasonable cost and fees, and proper trainings for their franchisees.
Here are the top 7 best Cell Phone Repair franchises opportunities in the USA
Quick Mobile Repair
Founded in: 2012
Franchising since: 2019
Franchise units: 7
Initial investment: $144,165 - $167,500
Franchise Fee: $29,900
Royalty Fee: 5%
Ad Royalty Fee: 1%
The first QMR location was opened in 2012 at the back of a small one-window tobacco shop. The founder soon opened his first retail store. Today, QMR is a successful leadership team developing franchise systems in Utah and Arizona! Quick Mobile Repair is a full-service mobile repair and sales company. The company focuses on creating solutions for the mobile devices and electronic needs of its customers. Quick Mobile Repair is a low-cost future-proof investment into the tech field. It is a proven model and process, a solid corporate team committed to making their franchisees successful.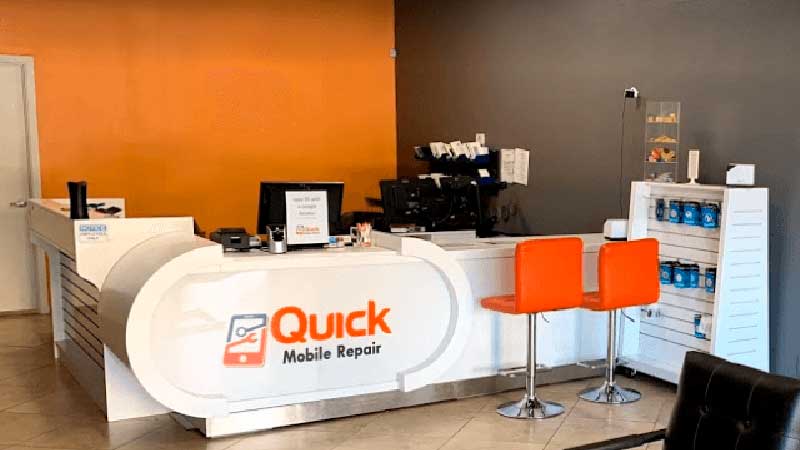 ---
Experimax
Founded in: 2009
Franchising since: 2014
Total units: 93
Initial investment: $146,340 – $351,200
Franchise Fee: $49,000
Royalty Fee: $500+/mo.
Ad Royalty Fee: $500+/mo.
Experimax was founded by Jim Muir, who developed his hobby into a successful business. He opened his first store to buy, sell, trade, and repair computer equipment in West Palm Beach, Florida in 2012. The store grew rapidly and Jim added his four sons to the team, and later opened a second outlet in Boynton Beach, Florida. The main goal pursued by the founder of Experimax from the very beginning was to establish long-term relationships with his clients while providing the best possible service. Experimax is not a cell phone repair franchise that will charge outrageous prices and pay for simple fixes. This is a cell phone repair franchise that guarantees an incredibly good value.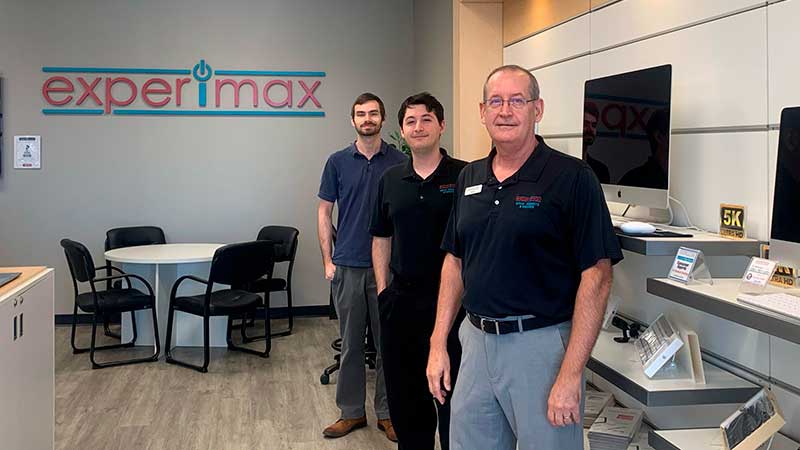 ---
CPR Cell Phone Repair
Founded in: 2004
Franchising since: 2007
Franchise units: 515
Initial investment: $77,350 - $196,900
Franchise Fee: $0 - $19,900
Royalty Fee: 6%
Ad Royalty Fee: $285+/mo.
CPR Cell Phone Repair is a company specializing not only in the repair of cell phones but also in the repair of various electronic devices, including computers, laptops, mp3 players, game consoles, cameras, and much more. The first CPR cell phone repair shop opened in Orlando, Florida in 1997. With over 500 offices, the company prides itself on being a leader in the electronics repair industry. The markets for the repair of smartphones, computers, and gadgets are gaining momentum, and now is a better time to join than now! As a CPR franchise owner, you will have access to training programs, pricing with preferred suppliers, relations with national accounts, and more.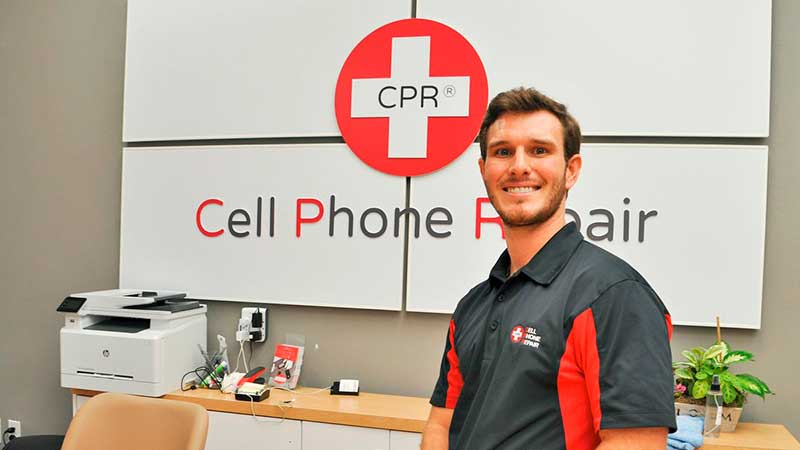 ---
uBreakiFix
Founded in: 2009
Franchising since: 2013
Total units: 756
Initial investment: $82,432 - $354,405
Franchise Fee: $0 - $40,000
Royalty Fee: 7%
uBreakiFix is ​​a national leader in quality professional electronics repair with a day of order delivery, including computers, iPhones, Samsung, Macs, iPads, and other tablets and mobile phones. With a total of 756 points, the company has over a decade of experience diagnosing and repairing everything from Samsung repair to iPad screen replacement. uBreakiFix partners with companies and organizations across the country, from small local businesses to international giants such as Google, Samsung, and HP. The company's partnering capabilities are what make it one of the strongest and most profitable franchise options on the market. Franchising with uBreakiFix is ​​an opportunity for profitable partnerships with renowned technology giants.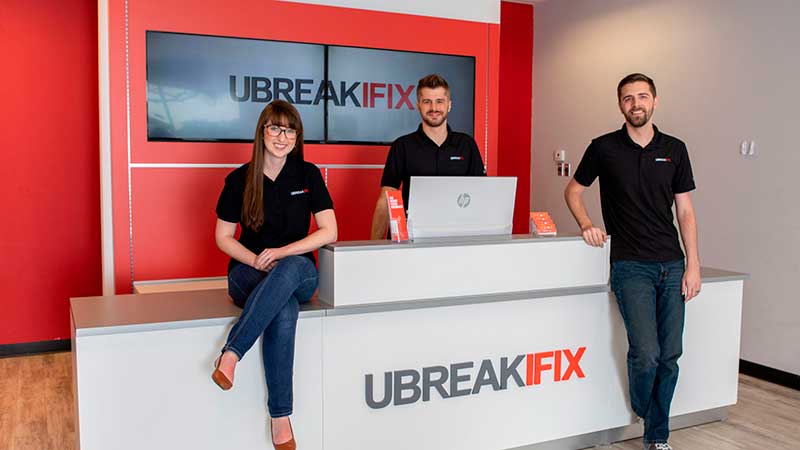 ---
iMechanic
Founded in: 2010
Franchising since: 2017
Total units: 10
Initial investment: $77,100 - $157,750
Franchise Fee: $35,000
Royalty Fee: 7%
iMechanic is a leader in consumer electronics repair. iMechanic was founded in 2010 in Bloomington, Indiana, which now serves as company headquarters. The company's specialists repair everything from drones and phones to tablets and various gadgets. The quality of work of iMechanic specialists is backed by a lifetime warranty. Gadgets are repaired on the same day. The markets for the repair of smartphones and other gadgets are rapidly gaining momentum with huge consumer demand. Don't miss your chance to join their members in time now! More teams succeed and reap all the rewards of iMechanic ownership. Training and tools include everything from location scouting, lease negotiations, and store.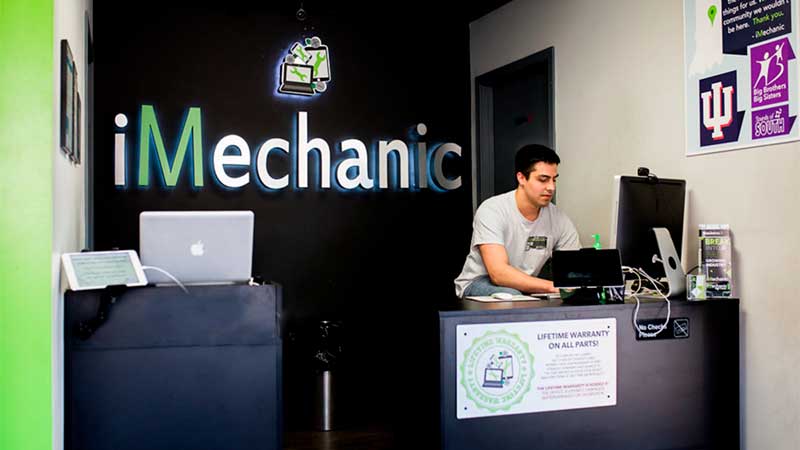 ---
Wireless Zone
Founded in: 1988
Franchising since: 1989
Franchise units: 433
Initial investment: $160,000 - $414,500
Franchise Fee: $1,000 - $25,000
Royalty Fee: 9-22%
Since its founding in 1988, Wireless Zone® franchisees have provided customer service to local communities across America. What started as an innovative idea for the Car Phone Store has evolved into the Wireless Zone® franchise — technology hubs that sell solutions to keep customers connected and productive. The Wireless Zone® franchise system is the largest independent carrier-only wireless service provider in the country and is a Verizon partner. Today Wireless Zone ® is Verizon's largest franchisor in the United States with over 400 branches. One of the biggest benefits of participating in the Wireless Zone® franchise system is having the infrastructure not only for the initial training and support program but also for ongoing training and support.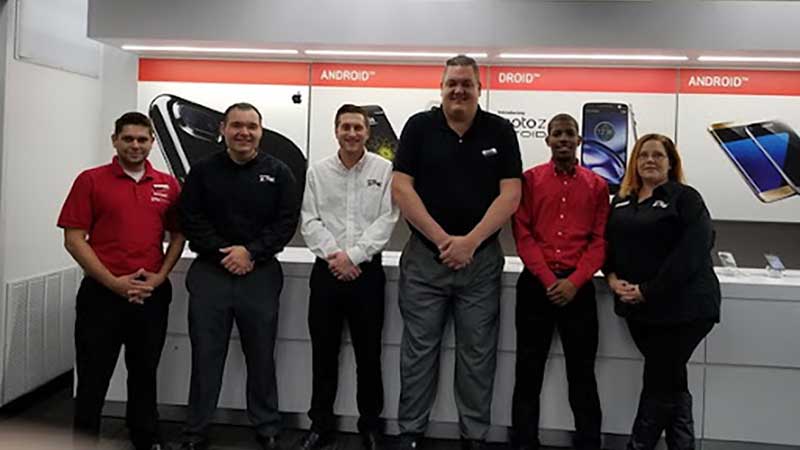 ---
Cellairis
Founded in: 2000
Franchising since: 2006
Total units: 562
Initial investment: $58,110 - $389,925
Franchise Fee: $7,500 - $30,000
Royalty Fee: 5%+
Ad Royalty Fee: to 3%
In 2000, after graduating from college, friends Taki Skouras, Jaime Brown, and Joseph Brown opened their first kiosk with a wireless accessories mall. Within 30 days, they opened a second establishment and continued to expand. The founders officially started working on the franchise in 2006. Today, Cellairis® is one of the industry leaders in providing advanced technical accessories and mobile repair services, committed to offering a wide range of sophisticated and sophisticated products. The company's customers have access to a wide range of Cellairis® wireless products as well as a wide range of specialized services such as phone setup and repair. Using a unique franchise model, Cellairis® provides the best service in every location around the world.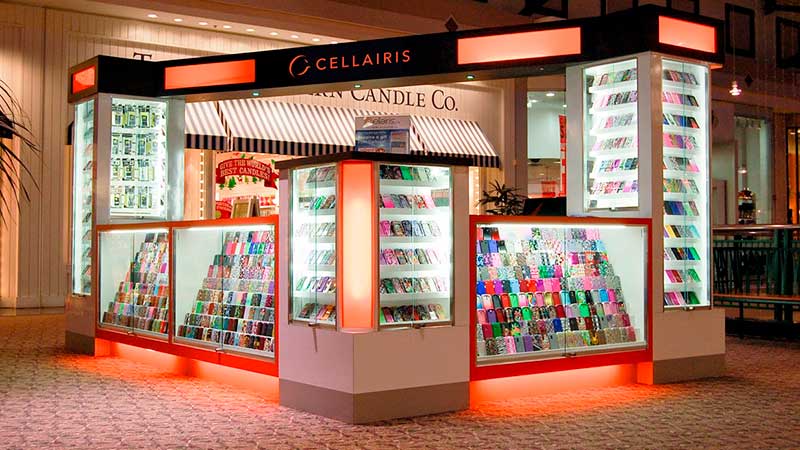 ---
Conclusion
To summarize, we can say any of the listed above cell phone repair franchises is worth buying. But there is a lot to consider while choosing the best one for you. Pay attention to the reputation of the brand, what training and support are offered, check if the other franchisees are successful. But the main thing you need to do is to align your budget with investment requirements of the brand. In order to ease the challenge, we have made the comparison flowchart of the best cell phone repair franchises in the USA for you. It shows the minimum estimated initial investment and initial franchise fee of each brand. By using it, you can figure out the difference in financial requirements for each franchise, and decide which one fits you the most.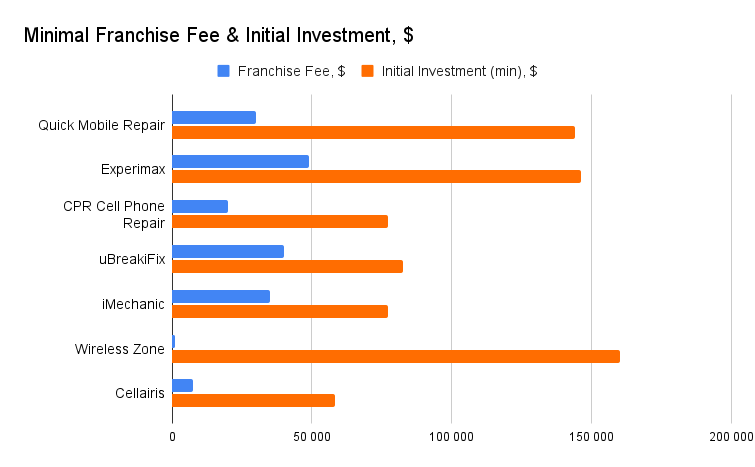 View all Cell Phone Repair franchises
Browse franchises by countries

USA

India

Canada

The UK

Indonesia

The Philippines

Australia

The UAE

Saudi Arabia

South Africa

Germany

Pakistan

Singapore

Malaysia
Other countries
Want to advertise your franchise with us and successfully boost your business?
Please send us your request and we will get back to you shortly!
DIDN'T FIND WHAT YOU WANT?
ASK THE EXPERTS