TOP 10 Automotive Franchise Businesses in India for 2023
Update: 23.06.2021
Despite the challenges which automobile industry in India has faced for the last several years, it shows a good potential for growth. It is expected that the segment will reach $300 bn by 2026 and that the production of cars, electric vehicles, tires, and car components will increase. The predictions give good opportunities for automotive franchises which manufacture electric motorcycles, specialize in e-mobility and energy, develop and produce technologies and components for cars. Besides, the number of car owners in India is constantly increasing due to the growth of population and middle class. Vehicles require different kinds of maintenance and services including repair, oil change, cleaning and painting. Thus, car service franchise business is apparently the most perspective one in the country. Speaking about Indian car market, it should be noted that the number of pre-owned cars is much bigger than that of new ones. Used cars require restoration which causes the need for the development of car detailing franchise segment business.
Here are the top 10 automotive franchise businesses in India
---
EV techo electra motors pvt ltd
Founded in: 2017
Initial investment: 20 Lac - 30 Lac
Franchise Fee: INR 200000
EV techo electra motors is one of the fastest growing electric motorcycle manufacturers in India. EV techo electra motors provides electric scooters and service in all cities where present. They are rapidly expanding their dealer network. Today, they have over 70 dealers and 18,000 customers nationwide.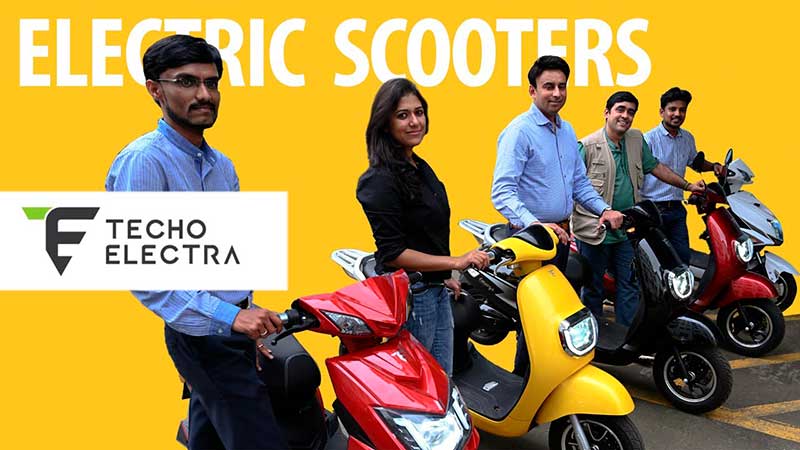 ---
EV Motors India Private
Founded in: 2016
Franchising since: 2020
Initial investment: 5lac - 10lac
Franchise Fee: N/A
The young company, which entered the market under the name EV Motors India Private Limited ("EVM") in 2016, is confidently occupying and actively expanding its presence in India and the Asia-Pacific region. A company specializing in e-mobility and energy. EVM has taken an initiative to develop an e-mobility ecosystem, including charging infrastructure. The company employs a management team with many years of experience in the energy, automotive and IT sectors. Currently, EVM is actively creating a network of charging stations for electric vehicles in various cities through its own investments of the company, franchisees (franchising and franchising points) and master franchisees.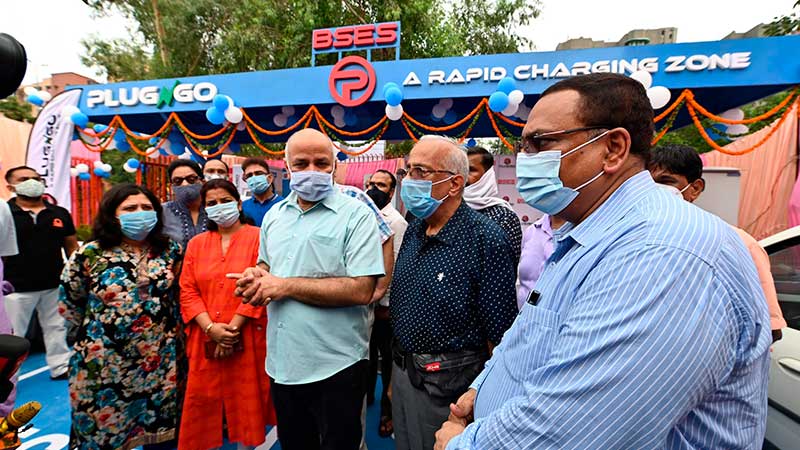 ---
Feynlab
Founded in: 2007
Franchising since: 2012
Initial investment: 5lac - 10lac
Franchise Fee: INR 100000
Royalty Fees: 6%
FEYNLAB ™ is one of the world's leading leaders in the development and manufacture of nanotechnology for the automotive, marine and aerospace industries. The FEYNLAB ™ team has studied at the most prestigious educational institutions in the world, including the University of Oxford. FEYNLAB ™ pioneered nanopolymer systems and continues to push the boundaries of this technology. The field of nanotechnology is a rapidly developing field with many great discoveries yet to be made. FEYNLAB will continue to advance science for the benefit of its clients.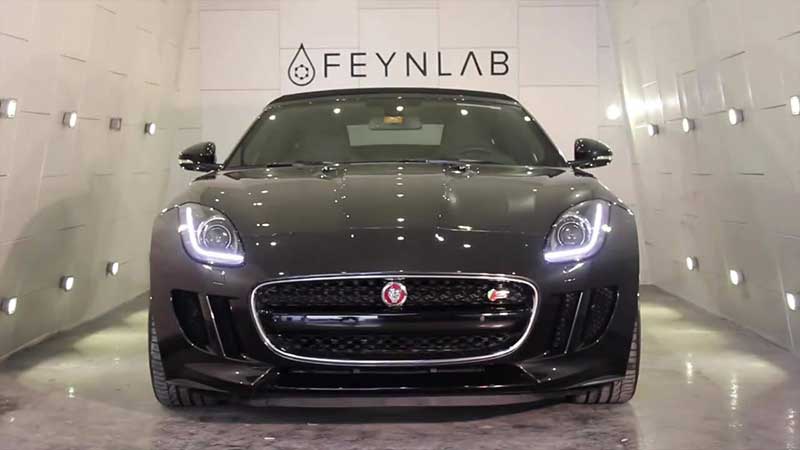 ---
Mahindra First Choice
Founded in: 1999
Franchising since: 2003
Franchise units: 1000 - 10,000
Initial investment: $43,000 - $73,000
Mahindra First Choice Wheels Ltd (MFCWL) is a part of USD 17 bn multinational Mahindra Group which was spearheaded by visionary Mr Anand Mahindra to enter into aftermarket industry in 1999 & create a business ecosystem for pre-owned cars. Mahindra First Choice offers franchise opportunities in two modes for those wishing to establish a business in the auto industry. Mahindra First Choice Wheels and Mahindra First Choice Services. Starting a Mahindra First Choice Franchise has various advantages when compared to starting a standalone used car dealership or service center.
See more Franchise in India in the catalog →
AAMCO Transmissions and Total Car Care
Founded in: 1957
Franchising since: 1962
Franchise units: 670+ Worldwide
Initial investment: $65,000 - $85,000
Royalty Fees: 7,5 %
AAMCO is an American transmission-repair franchise which focused not only exclusively on being a transmission repair franchise but today AAMCO is beginning to experience a sea of change with its expansion into providing Total Car Care. AAMCO franchisees benefit from joining a brand that has been in business for over 50 years.
---
COZI CARS
Founded in: 2010
Franchising since: 2014
Franchise units: 50 - 100
Initial investment: $15,000 - $30,000
Royalty Fees: 12%
COZI CARS is a concept developed by LIV INDIA GROUP to organize the Car Cleaning segment to give the community a new definition of car care and detailing services which are not professionally followed in India. We are aiming to make Mechanized Car Cleaning system as successful as ATMs are for the banks. COZI CARS - Every Car Need A Spa - Mobile Car Wash/Spa & Detailing Franchise Opportunity That Most Profitable for any franchisee.
---
AUTO HERB
Founded in: 2014
Franchising since: 2015
Franchise units: 10 - 20
Initial investment: $15,000 - $30,000
Royalty Fees: 12%
Auto Herb - a concept develop to organize the car cleaning segment to give the community a new definition of car care and detailing services which are not professionally followed in India. It is a unique mechanized car cleaning concept where cars are getting pampered by the latest equipment including high pressure cleaning machines, spray extraction machines, high powered vacuum cleaners, and steam cleaners & so on. Auto Herb's engaged help administrations give important data to and imparted involvement to its franchisees to guarantee early and progressing effective program execution.
---
Wheeler Cleaner
Founded in: 2013
Franchising since: 2014
Franchise units: 50 - 100
Initial investment: $15,000 - $30,000
Royalty Fees: 7,5 %
Arc Wheeler Cleaner Pvt Ltd is a top and well known Car Spa and Cleaning and Washing Services in Hinkal, Mysore and also known for Car Care Product Dealers, Car Polishing Services, Car Upholstery Cleaning Services, Customised Car Painting Services and Car Painting Services. You can define WHEELER CLEANER in myriad ways, but for company, it's the feeling of SATISFACTION customers get from the quiet contemplation of Professional Detailing and intriguing results.

---
MAACO
Founded in: 1972
Franchising since: 1972
Franchise units: 460 Worldwide
Initial investment: $30,000 - $45,000
Royalty Fees: 8%
MAACO Collision Repair & Auto Painting is an American franchisor of auto painting and collision repair shops based in Charlotte, North Carolina. Maaco, the leader in the $43 billion automotive paint and collision industry, offers a unique and rewarding opportunity to all of its franchise owners. Maaco is a retail-oriented, auto service franchise with successful owners from all walks of life. No automotive experience is needed to become a Maaco franchisee.
---
Ashapura Trade & Transport
Founded in: 2001
Franchising since: 2007
Franchise units: 20
Initial investment: $3,000 - $8,000
Royalty Fees: 5%
Established in 2001, Ashapura Trade & Transport Pvt. Ltd. has made a name for itself in the list of top service providers of Automobiles, Transport Agents in India. Ashapura Trade & Transport Pvt. Ltd. is listed in Trade India's list of verified companies offering wide array of FUEL FREE 2-WHEELER, Swarnim Gujarat Parcel Seva, BATTERY OPERATED TWO WHEELER etc. Ashapura Trade & Transport franchise provides a variety of logistic and customer services for its customers including a vast network of GSRTC buses for transportation. They upgrade their technology, system as well as methods regularly to provide quality customer service.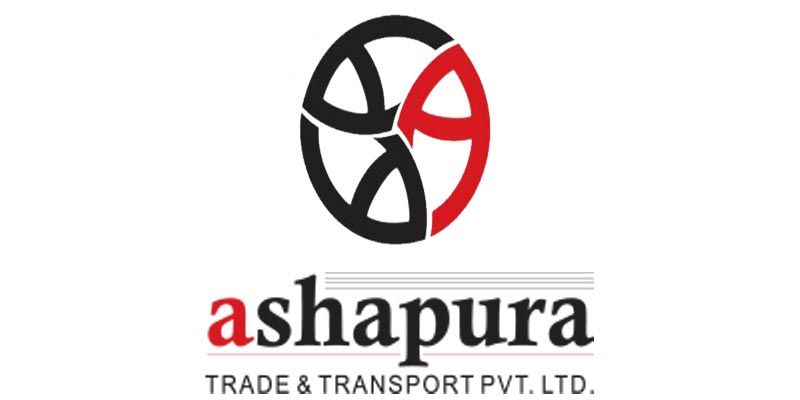 ---
View all automotive franchises
Want to advertise your franchise with us and successfully boost your business?
Please send us your request and we will get back to you shortly!
DIDN'T FIND WHAT YOU WANT?
ASK THE EXPERTS