TOP 10 Education Franchises in USA for 2023
Update: 23.06.2021
The wish of every parent is to give their kids the best quality education. They expect their children to study well at school, participate in different extracurricular activities, get supplemental education and do sports. So that their kid can be prepared from the pre-school period to competition with the peers in getting into higher educational establishment. If you would like to help parents and kids achieve their goals and make a good profit from it, consider our list of the Best Education Franchises in the USA.
Here are the top 10 education franchises in the USA
KUMON METHOD LEARNING
Founded in: 1954
Franchising since: 2005
Franchise units: 25000+ Worldwide
Initial investment: $7,000 - $14,000
Royalty Fees: $36 per subject per month
The Kumon Method has consistently worked for more than fifty years. However, the worksheet is always revised to ensure smooth student progress while continuing to maximize its potential. Kumon exists in 47 countries and regions, although there are differences in lifestyle, education systems and culture. There are several programs offered by Kumon, including mathematics programs, English programs (EE programs), English language programs (EFL programs) and skills programs using pencils.
---
Sylvan Learning Center
Founded in: 1979
Franchising since: 1980
Franchise units: 500+ Worldwide
Initial investment: $70,980 - $159,885
Royalty Fees: 16%
At Sylvan, we're focused on building academic confidence, igniting intellectual curiosity and inspiring a love for learning — all of which make a big impact in school and in life. Sylvan Learning Center is a nearly 30-year-old franchising system that provides personalized instructional services for students in grades K-12. Franchisees can provide tutoring services in their main center, online and in students' homes. There are almost 800 franchises in the United States, and 76 in Canada. You can search for new territories or for already established centers that are for sale on the Sylvan Learning Center site.
---
Club Z!
Founded in: 1995
Franchising since: 1998
Franchise units: 350+ Worldwide
Initial investment: $33,800 - $52,750
Royalty Fees: 2%
Club Z! In-Home Tutoring Services is a tutoring and test prep company serving the United States and Canada, through a network of franchises. Franchisees offer one-on-one in-home tutoring services, including ACT and SAT prep, foreign languages, computers and music, and other academic subjects. Club Z! franchise owners can also offer online test prep, subject tutoring and our ON-Demand homework help program for additional revenue.
---
The Little Gym
Founded in: 1976
Franchising since: 1992
Franchise units: 400+ Worldwide
Initial investment: $181,450 - $431,500
Royalty Fees: 1%
Created by a grade-school teacher with physical education, psychology and motor development degrees, The Little Gym offers programs for infants through age 12. Its non-competitive curriculum, which focuses on improving motor skills while also enhancing emotion, intellectual and social skills, includes karate, dance, cheerleading, gymnastics and sports skills. Franchisees also hold birthday parties, summer camps, Creative Crafts Adventures and Parent's Survival Nights.
---
Tutoring Club
Founded in: 1991
Franchising since: 1999
Franchise units: 58 Worldwide
Initial investment: $56,500 - $109,900
Royalty Fees: 1%
Founded in: 1991, Tutoring Club offers elementary to high-school age students instruction in basic subjects, like reading, math, writing and study skills. The company also offers SAT preparation, study skills courses and tutoring. The Tutoring Club model requires little build out, and the equipment needed to run your center is far from cost prohibitive.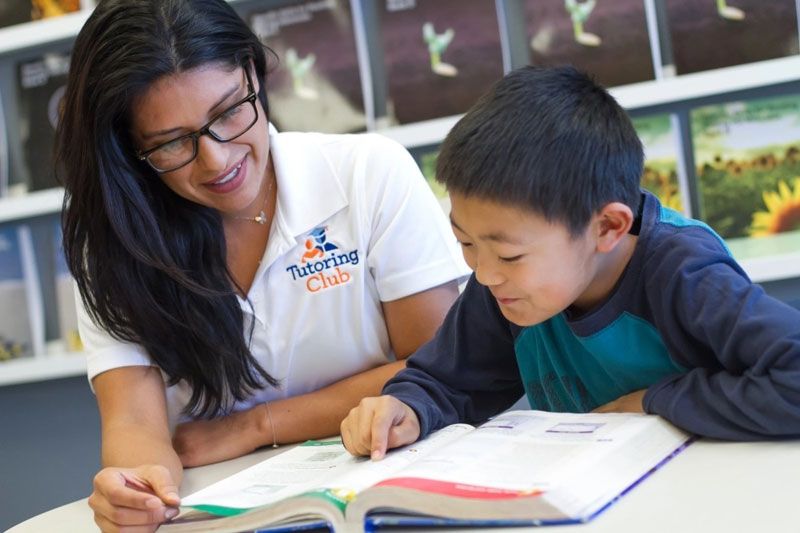 ---
Bricks 4 Kidz
Founded in: 2008
Franchising since: 2009
Franchise units: 640
Initial investment: $10,000 - $20,000
Franchise Fee: $5,400
Royalty Fee: 7%
Bricks 4 Kidz® is a world-class kids education franchise devoted to providing an extraordinary atmosphere for children, where they learn, they build, and they play with LEGO® Bricks. At Bricks 4 Kidz enrichment center, kids learn best through activities that engage their curiosity and creativity. Bricks 4 Kidz® education franchise gives aspiring franchisees to set up a mobile Bricks 4 Kidz® business by just integrating it to schools as an after-class activity. Bricks 4 Kidz® franchise business doesn't require renting a space, thus gives more profit for them to grow their business.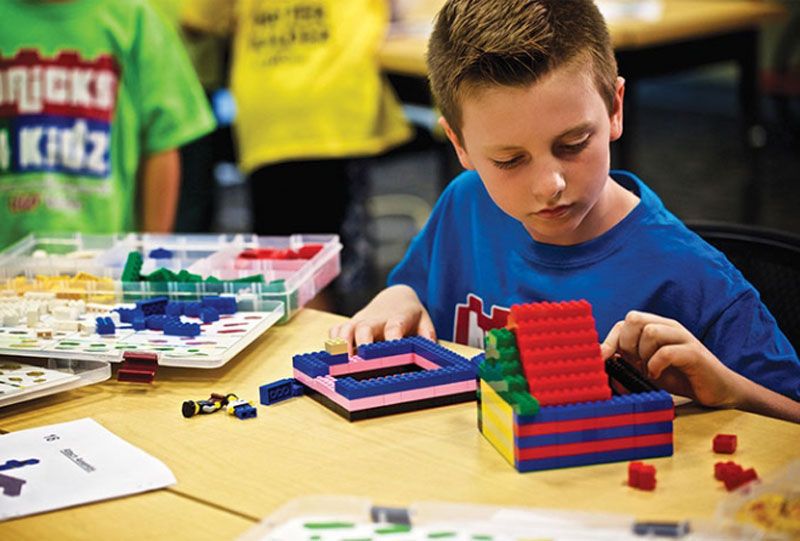 ---
EYE LEVEL
Founded in: 1976
Franchising since: 1976
Franchise units: More Than 800 Worldwide
Initial investment: $6,700 - $14,000
Royalty Fees: $29 - $36/subject/mo
Eye Level is the best education franchise in the field of mathematics and English. Worldwide Eye Level has grown in 17 countries with more than 1,100 branches and more than 2 million students registered. The mathematics program at Eye Level is a curriculum that is able to balance arithmetic and critical thinking techniques.
---
ALOHA
Founded in: 1993
Franchising since: 2004
Franchise units: 4000+ Worldwide
Initial investment: $14,600 - $19,200
ALOHA stands for Abacus Learning of Higher Arithmetic. It was founded in 1993 by Mr. Loh Mun Sung, who adapted and developed the concept based on the Abacus Computational methods from China and Taiwan. It was designed into a comprehensive curriculum for the purpose of introducing it to the children of Malaysia, where it quickly grew in popularity and soon expanded to the other countries. A result-oriented program designed for children that contributes to their brain development in a fun way.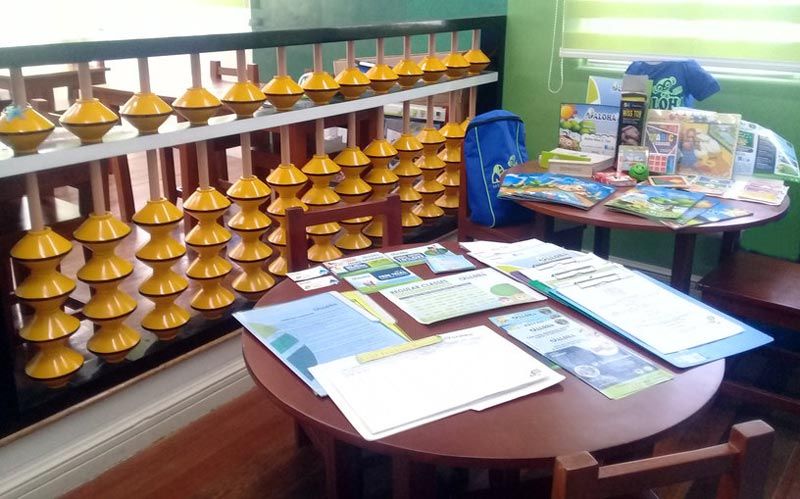 ---
Mathnasium Learning Centers
Founded in: 2002
Franchising since: 2003
Franchise units: 1000+ Worldwide
Initial investment: $112,750 - $149,110
Royalty Fees: 2%
Mathnasium is an education brand and supplemental learning franchise consisting of over 1,000 learning centers in North America, South America, Europe, the Middle East, and Asia that provides instruction in mathematics to students in pre-kindergarten through high school. Members pay monthly and attend once or twice each week. The curriculum, developed by a teacher and math consultant, offers a time-tested, personalized program that uses diagnostics, instruction, worksheets, manipulatives and games to build math skills and encourage a love for the subject.
---
Tutor Doctor
Founded in: 2000
Franchising since: 2003
Franchise units: 500+ Worldwide
Initial investment: $68,500 - $101,700
Royalty Fees: 2%
Tutor Doctor provides tutoring services to students of all ages, levels and subjects. We come to your home, at a convenient time for you to help you or your child to fill in the gaps in his or her knowledge base. Tutor Doctor franchises offer in-home, one-on-one tutoring for students from kindergarten through college. Tutors tailor their teaching to each student's homework and sometimes work collaboratively with the students' teachers.
---
View all Education Franchises
Want to advertise your franchise with us and successfully boost your business?
Please send us your request and we will get back to you shortly!
DIDN'T FIND WHAT YOU WANT?
ASK THE EXPERTS