Top 6 Pet Wash Station Franchise Businesses in USA of 2022
Update: 04.11.2021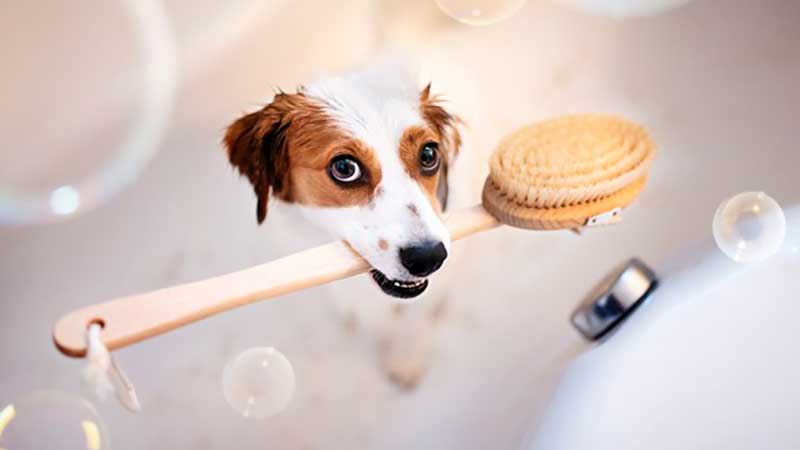 As well as other pet care businesses, a pet wash station franchise services are profitable and highly demanded in the USA. However, we have to admit that the market is quite saturated with various concepts. Therefore, if you are interested in having your own business within the segment, choose a strong brand to join. We have made a list of pet wash station opportunities of franchising which have perfect reputations on the market and plenty of loyal pet owners who have already bought their services. The brands specialize in services for pets and their owners but offer a wide range of concepts. The top pet wash station franchises for sale include businesses which deal with manufacturing self-serve dog wash machines, do pet washes in conjunction with car wash services, run pet supply stores, offer grooming and pet care services. It means that any entrepreneur can choose the business which caters to their needs. We assure you that choosing one of the brands from the list, you will become a part of a supportive franchise team.
Here is the best 6 Pet Wash Station franchise opportunities in USA
EarthWise Pet
Founded in: 1977
Franchising since: 2008
Franchise units: 67
Initial investment: $347,000 - $530,000
Franchise Fee: $39,500
Royalty Fees: 5%
As the leading pet retail and service provider, we create emotional connections with our customers and their pets through best-in-class pet nutrition training, grooming services, and self wash. We welcome experienced entrepreneurs but don't let a lack of experience stop you from exploring this opportunity. EarthWise provides comprehensive training and ongoing support to all our franchisees. Customers rely on us as experts. Our franchise owners, with the assistance of our pet nutrition certification program, help educate and guide customers. It's the kind of one-on-one support that consumers don't experience when buying online or browsing dozens of aisles in some massive big-box pet retailer.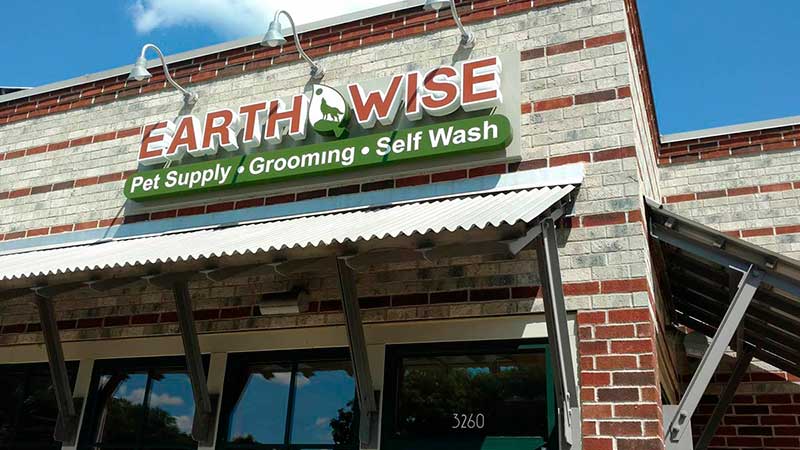 ---
Pet Evolution
Founded in: 2012
Franchising since: 2021
Franchise units: 2
Initial investment: $424,500 - $598,550
Franchise Fee: $49,000
Royalty Fees: 7,5%
At Pet Evolution, we pride ourselves on providing the best nutritional products and state-of-the-art services to help all pets live the good life. As a pet store franchise owner, you will join in our mission, welcoming pets and their people and keeping them coming back to your store(s) time and time again. Pet Evolution locations are a place where people and their pets stop in just to say hello, to have their pet's picture taken with Santa, give back to the community through special events, or maybe even adopt a new furry family member. Your staff will call neighborhood dogs by name, and provide trustworthy advice to their owners about food, products, and services, to assure them they are taking exceptional care of their pet …and you'll make a positive impact in your local territory.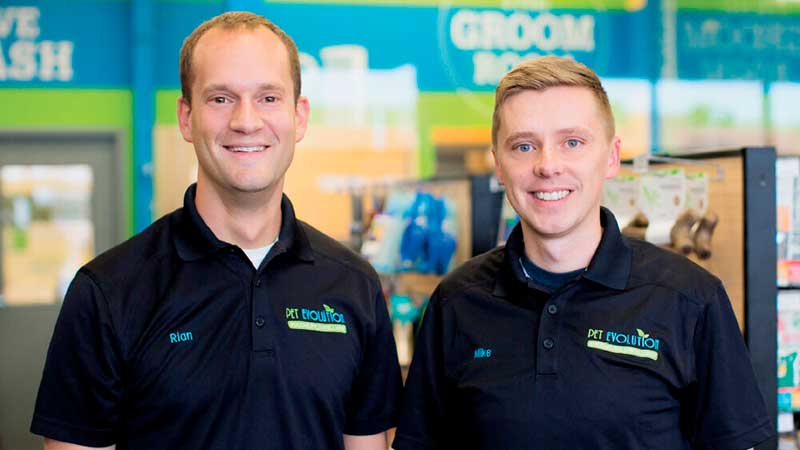 ---
Wag N' Wash Natural Pet Food & Grooming
Founded in: 1999
Franchising since: 2006
Franchise units: 16
Initial investment: $226,050 - $673,850
Franchise Fee: $49,500
Royalty Fees: 3 - 5%
Wag N' Wash Natural Pet Food & Grooming, a full-line specialty retail destination for cats and dogs, has a mission to recognize, promote and foster the positive impact that companion pets and their humans have on each other. Wag N' Wash provides fresh-baked dog treats, natural food, supplements, full-service grooming and self-wash facilities and toys. Whether you opt for a full-service spa day in our grooming salon or you're more of a DIY type who prefers our self-service dog washing center, Wag N' Wash gives customers an easier, more mess-free way to get their pet clean.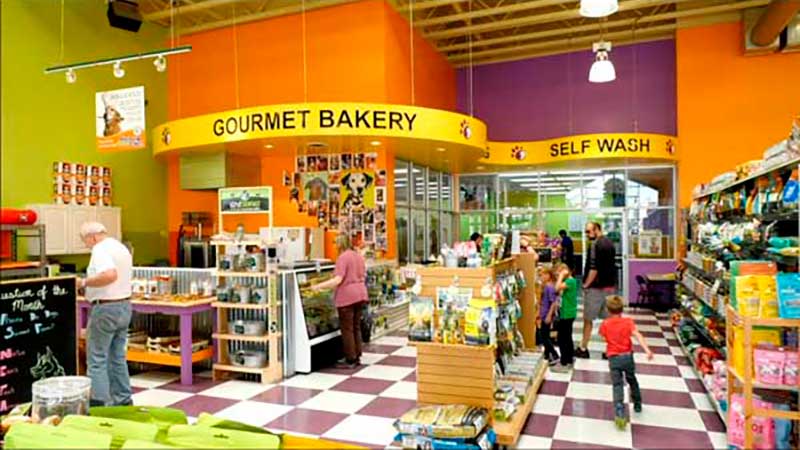 ---
petNmind
Founded in: 2014
Franchising since: 2020
Franchise units: 1
Initial investment: $61,200 - $294,000
Franchise Fee: $20,000 - $35,000
Royalty Fees: 3,5-5,5%
petNmind is one of the most comprehensive organic pet supply stores in Florida. Founded Adrian Archie, petNmind offers pet owners unrivaled consultation on everything regarding pet health, nutrition, grooming, hygiene, and pet life style products for your pet on the go. This is an opportunity to change your life. This is a chance for you to take advantage of a fast growing market for a low investment. petNmind's curated concept allows franchisees the ability to offer the customer a full line of the highest quality holistic products available and the most convenient membership-based pet hygiene services all in a small easy to manage format and with a reasonable investment.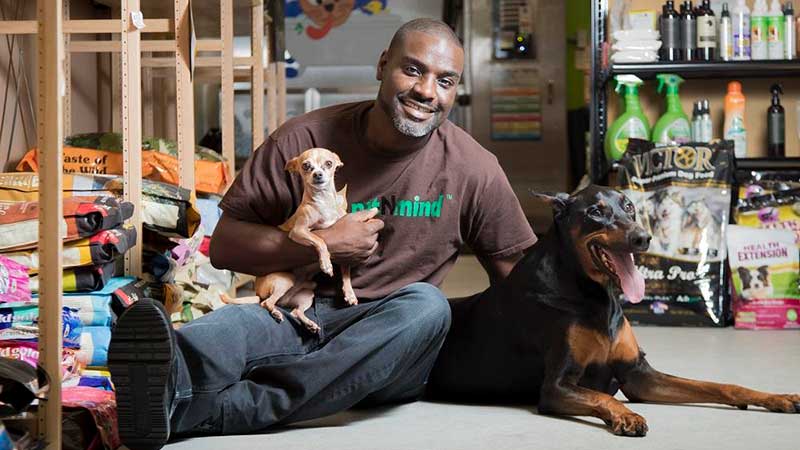 ---
K9000 Self Serve Dog Wash
Founded in: 2005
Franchising since: 2006
Franchise units: 2000+
Initial investment: $30,000
K9000 Dog Wash began designing and manufacturing self serve dog wash machines in Australia in 2005. The K9000 was created as a mini carwash for dogs, and now evolved into a future-proofed vending solution with future-proof technology. The K9000 is now a part of a standard offering at most carwash sites and is a key driver of extra traffic for customers to the site and use all the associated services. The K9000 global family is growing all the time with new partners and machines being installed in a wide range of industries. If you have high standards and a passion for excellence, you might be a good fit to be an international representative or staff member of K9000. Our hard-earned reputation is important to us and we maintain our standards by partnering with only the best people.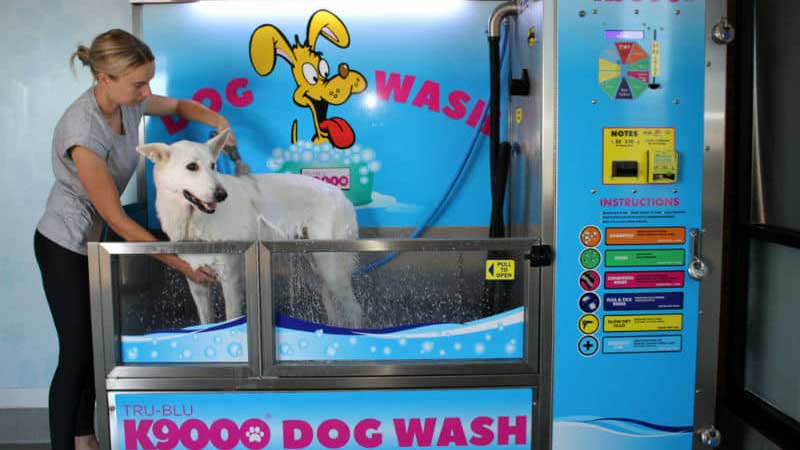 ---
All Paws Pet Wash
Founded in: 2018
Franchising since: 2018
Initial investment: $52,900 - $96,650
The Global Pet Market is expanding so quickly, there is more and more of an opportunity to provide products and services to customers, particularly those that are convenient and offer services in a simple, easy format. All Paws Pet Wash has done just this with a simple, convenient format that offers pet washes in conjunction with car washes and facilities that customers are already visiting. According to the 2019-2020 APPA National Pet Owners Survey, 63.4 million U.S. households own at least one dog. All Paws Pet Wash, a mobile self serve dog wash, understands the importance that dog owners place on that relationship and are seeking to take care of their pup the best way possible, to the tune of around 72.56 billion dollars in 2018, as a matter of fact.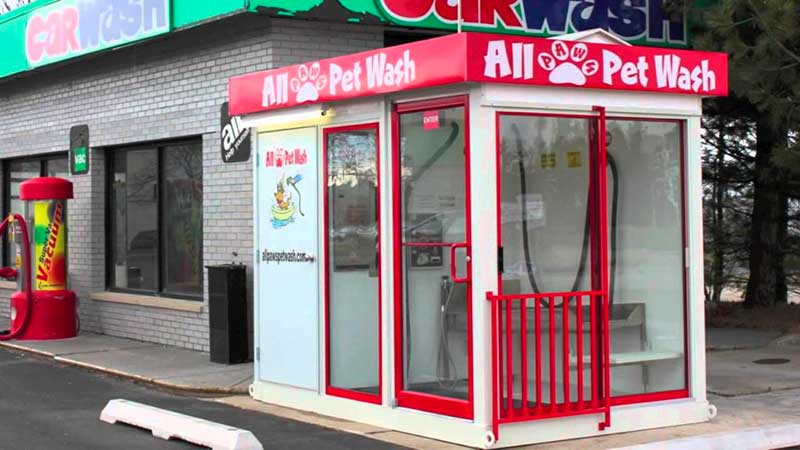 ---
Conclusion
To summarize, we can say any of the listed above pet wash station franchises is worth buying. But there is a lot to consider while choosing the best one for you. Pay attention to the reputation of the brand, what training and support are offered, check if the other franchisees are successful. But the main thing you need to do is to align your budget with investment requirements of the brand. In order to ease the challenge, we have made the comparison flowchart of the best pet wash station franchises in the USA for you. It shows the minimum estimated initial investment and initial franchise fee of each brand. By using it, you can figure out the difference in financial requirements for each franchise, and decide which one fits you the most.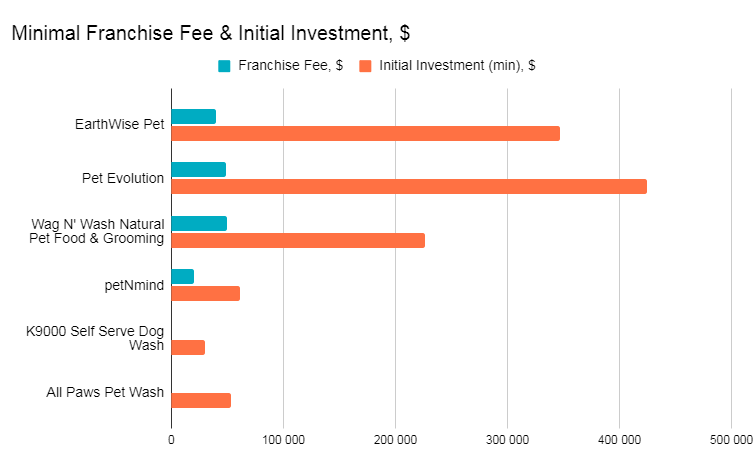 View all Pet Wash Station franchises
DIDN'T FIND WHAT YOU WANT?
ASK THE EXPERTS