UAE is a new super popular franchising market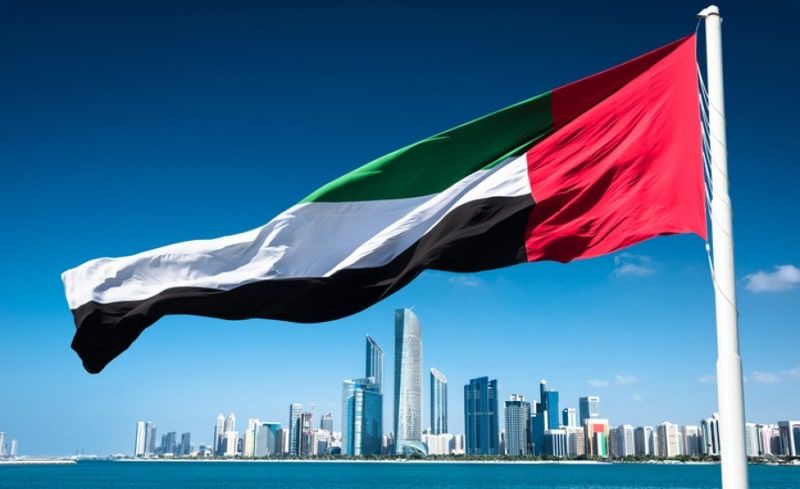 Dubai offers more opportunities than risks for US franchisors planning to expand.
Most entrepreneurs in the restaurant business are familiar with Dubai, a city whose famous skyline is etched into their memory, a visual visual indication of what can be achieved with smart city leadership and almost limitless resources.
Since 1971, the UAE's GDP has grown 36 times, up to $ 414 billion in 2018.
My acquaintance with Dubai began in 1999, which coincided with the opening of the now famous Burj Al Arab Jumeirah, which recently celebrated its 20th anniversary. During my visit to Dubai, the city was markedly different from what emerged twenty years later. A notable change is the size of the city's population, which has grown from 848,000 in 1999 to over 3 million in 2019.
The restaurant sector in the UAE, especially in Dubai, has also grown, matured and changed a lot over the past twenty years. There are currently several key rules in this sector that restaurant brands must consider when entering Dubai's hyper-competitive and fundamentally overheated market.
Competition
According to research, the number of restaurants in Dubai increased by 9.7% between 2017 and 2018, with 11,800 restaurants opened by early 2019. Dubai's population is 3.3 million, which equates to one restaurant for every 263 residents. In comparison, New York City has over 27,000 restaurants and a population of 8.4 million, which is one restaurant for every 311 residents, which shows how saturated the restaurant sector is in Dubai.
It is also important to consider the tourism industry in each city, which generates huge profits, and again Dubai has a higher rate of 1,356 tourists per restaurant compared to New York, which has more than 2,400 tourists per restaurant.
While the number of competitors in the restaurant business raises concerns among many entrepreneurs, the improvement in the quality of restaurants and the demand of local residents for it should also be noted.
Since McDonald's entered the Emirates in 1994, new Western chain restaurants have entered the market, including gourmet restaurants such as The Cheesecake Factory and the Texas Roadhouse. Although Dubai does not yet have a Michelin-starred restaurant, it boasts a steadily growing number of eminent chefs heading luxury restaurants. Among them are world-class masters such as Gordon Ramsay, Alain Ducasse, Nobu Matsuhisa, and Nusret Gokce, who opened one of his namesake restaurants in Dubai as part of the Four Seasons.
Western chains and celebrity chefs aren't the only things to watch out for. In October 2019, Conde Nast Traveler published an article titled "27 Cafes Founded by Arabs in the UAE." 17 establishments from this list are located in Dubai. One of the popular local cafes, Salt, started as a food truck on Kite Beach in Dubai, but eventually expanded to several full-fledged locations in the UAE and even to a branch in Riyadh, Saudi Arabia.
In addition to classic restaurant competitors, cloud kitchens and delivery establishments such as Uber Eats will compete on a par with you, and their impact on the market should not be underestimated. Ghost kitchens and delivery can offer both a challenge and an opportunity for your brand.
Finally, the competition is very high because locals and guests alike are very price-conscious and expect to get great service, atmosphere, and high-quality food for their money. Visitors, first of all, are looking for a good establishment and are ready to pay for quality; it is no longer enough for them to just see their favorite restaurant brand in the country.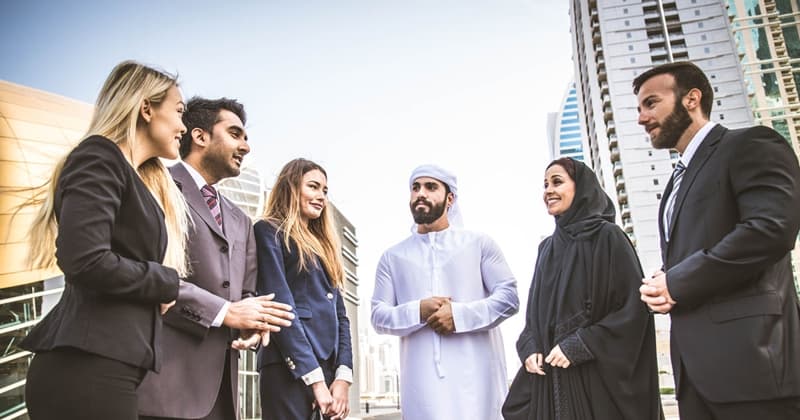 Premises
It seems that the days of "build it and they will come" in the UAE commercial real estate market are in the past. In the early 2000s, it was not unusual to receive requests for "key money" or long waiting lists for competing businesses. And while the commercial market in Dubai is still highly competitive and the best locations are being explored, the market has begun to soften recently, with some landlords even lending to promising tenants, such as emerging brands. When entering a hyper-competitive market like Dubai, it is important to be flexible and make sure that you fully understand the requirements for construction, permits for it, and the specifics of renting, so as not to waste valuable time during the construction phase or spend extra money.
Employer and employee
Compared to its neighbor, Saudi Arabia, the UAE has a high talent pool with a well-educated and motivated workforce. Staff costs have risen over the past few years, with surveys showing that 65% of current employees in companies expect their salaries to rise by an average of 12% this year. I think Western brands in general will be happy with the total staffing cost in the Dubai market. In addition, the increased salary of employees further motivates them to provide the highest quality and fastest service to customers, especially in themed restaurants with a relaxed atmosphere.
Supply chain
Dubai has a highly developed food supply chain and is hosting "the world's largest annual food and beverage trade show" Gulfood, which attracts over 98,000 visitors annually and will celebrate its 25th anniversary in 2020. It is extremely important for Western companies to ensure the same quality of their services in all markets, they try to maintain consistency of the brand and the products from which they prepare while doing everything possible to reduce the number of imported products from other markets, and to find something in the local market similar because import costs always make it difficult to compete with other brands.
It is also important to remember that legislation in the UAE often changes, for example, the local authorities recently passed a law according to which restaurants are required to provide visitors with free tap water. Newly launched brands need to work with local business experts who understand the market to ensure that their supply chain will not fail their business and comply with local legislation.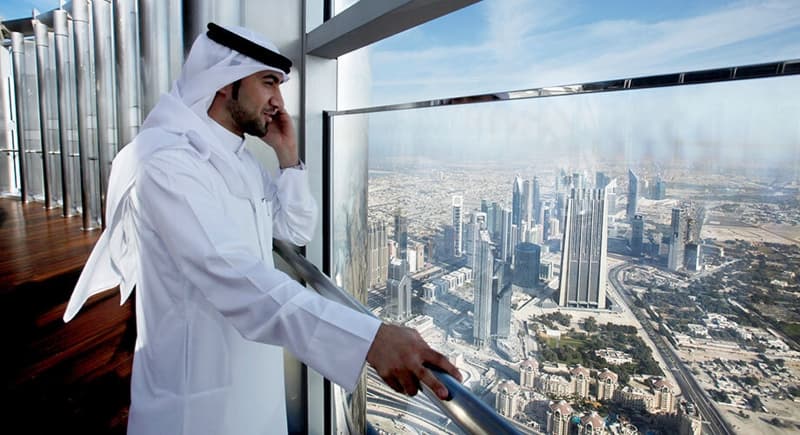 Financial prospects for Dubai and the United Arab Emirates
I am sure that the biggest changes in the market of the most famous emirate of the UAE are just ahead.
On November 18, 2019, the figurative countdown clock kicked off for the year to Expo 2020, the first Expo to be held in the MENA & SA region (Middle East / North Africa and South Asia).
What impact will this highly publicized event have on the Emirates market? Positive or negative? One can only guess.
The tallest building in the world, the Burj Khalifa, rises on the Dubai skyline, its construction was frozen during the 2008 financial crisis, which largely affected the entire UAE. As a result, the tower was opened only at the beginning of 2010.
This building is a vivid reminder of what can happen even in Dubai when the market grows too fast or is beyond its financial resources.
The UAE has current problems with loan repayments, which brands should be aware of in advance in order to soberly and adequately assess the prospects for the Southwest Asia market.
In June 2017, the United Arab Emirates, along with several other Gulf states, severed diplomatic relations with neighboring Qatar, and although there is actually no armed conflict, relations between the countries remain strained. The UAE's relationship with Iran and how it affects the Emirates' relationship with the United States is also complex and deserves careful scrutiny.
Conclusion
The UAE, and especially Dubai, remains a high margin and potentially very profitable market for Western brands. Competition, local legislation, market fluctuations are all areas that businesses should study in particular. In most cases, a brand's franchise offering does not need to be reworked, but the underlying business economy may need to be re-marketable.
View all franchises in The United Arab Emirates (UAE)
---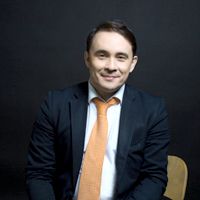 Written by
Vasil Gazizulin
Founder of Topfranchise.com
CEO Expedition 2009 - 2014
Author of a book «GROW WITH A FRANCHISE»
Browse franchises by countries

USA

India

Canada

The UK

Indonesia

The Philippines

Australia

The UAE

Saudi Arabia

South Africa

Germany

Pakistan

Singapore

Malaysia
Other countries
Want to advertise your franchise with us and successfully boost your business?
Please send us your request and we will get back to you shortly!
DIDN'T FIND WHAT YOU WANT?
ASK THE EXPERTS