Best 10 Commercial Cleaning Franchises in USA in 2023
Update: 04.11.2021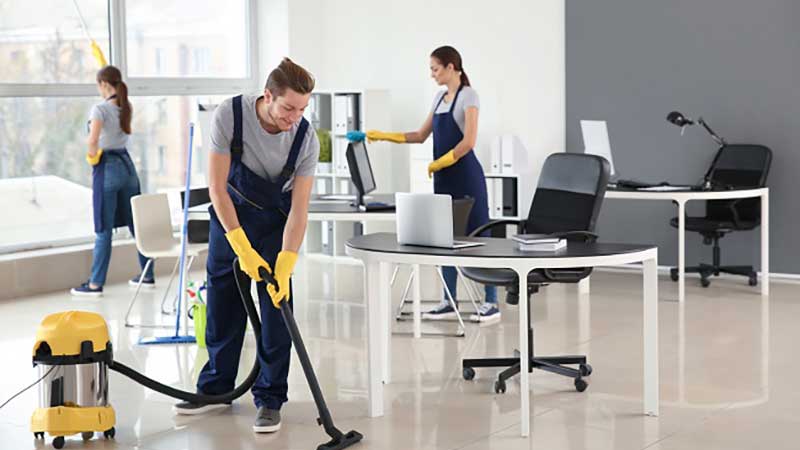 Commercial cleaning franchise industry in the USA is promising and provides favourable opportunities even for entrepreneurs with a small budget. Compared to other franchise companies, cleaning ones require lower cost & fees to start and run. Besides, today when everyone is concerned about hygiene cleaning services are becoming more and more demanded. Clinics, schools, stores, gyms, restaurants and offices require quality cleaning and sanitizing. Generally commercial cleaning services franchise concepts include weekly or monthly janitorial services, carpet and window cleaning, power washing, dry cleaning and recovery services. Some companies offer environmentally friendly cleaning, the others provide night services, yet the others offer consulting services and cleaning & sanitizing products. If you are looking for the best commercial cleaning franchise, check out our list. It includes only proven businesses with more than 10 years of experience and a good reputation on the market. Here is definitely a profitable opportunity for you!
Here is the top 10 best Commercial Cleaning franchise business in USA
Jan-Pro
Founded in: 1991
Franchising since: 1992
Franchise units: 10,118
Initial investment: $4,170 - $56,020
Franchise Fee: $2,520 - $44,000
Royalty Fees: 10%
In 1991, Jacques Lapointe founded Jan-Pro in Providence, Rhode Island. Jan-Pro started franchising the following year, offering both individual and core franchises. Gary Bauer is the brand president of JAN-PRO. Gary has over 30 years of experience at ServiceMaster. As a leader in commercial cleaning franchises, Jan-Pro Systems International continually develops and improves the processes, services, equipment, products, and cleaning technologies for use by the Jan-Pro Cleaning franchisee. It is one of the best franchised cleaning service brands that provides customers, certification and support to its partners.
---
Anago Cleaning Systems
Founded in: 1989
Franchising since: 1991
Franchise units: 1,711+ Worldwide
Initial investment: $11,265 - $68,250
Franchise Fee: $5,015 - $31,000
Royalty Fees: 10%
Anago Cleaning Systems is founded, owned and operated by David Povlitz. The main commercial cleaning business of the company is located in the suburbs of Detroit, Michigan in 1989. Anago was founded with the principle of guiding and improving the lives of craftsmen and franchisee units for maximum success. Anago Franchise owners hold various certifications in several specialized areas of commercial cleaning. Although there are over 1,700 franchised business owners on the Anago Cleaning Systems network, the company is run by a family business.
---
Stratus Building Solutions
Founded in: 2004
Franchising since: 2006
Franchise units: 2,030
Initial investment: $4,450 - $79,750
Franchise Fee: $3,600 - $69,000
Royalty Fees: 5%
Stratus Building Solutions is a franchised commercial cleaning company that was founded by two business partners in St. Louis in 2004. Is a leading eco-friendly commercial cleaning company. Franchising since 2006, Stratus Building Solutions has many franchise divisions and regional headquarters throughout the country. The company's franchisees provide Stratus Green Clean services using proprietary chemicals and state-of-the-art equipment to office buildings, restaurants, bars, shopping malls, retail outlets, healthcare facilities and religious centers.
---
360clean
Founded in: 2005
Franchising since: 2008
Franchise units: 86
Initial investment: $15,800 - $24,000
Franchise Fee: $10,000
Royalty Fees: 14%
360clean was founded in 2005 by Barry Bodyford and his wife Allison launched. They have focused their commercial cleaning company on quality medical office service. Previously, Bodyford worked as a sales representative for the pharmaceutical industry. He developed JaniMed, a cleaning system for use in healthcare settings that could be applied to other commercial establishments. When the company was incorporated, 360clean had only half a dozen employees serving three clients. The 360clean franchise began in 2008.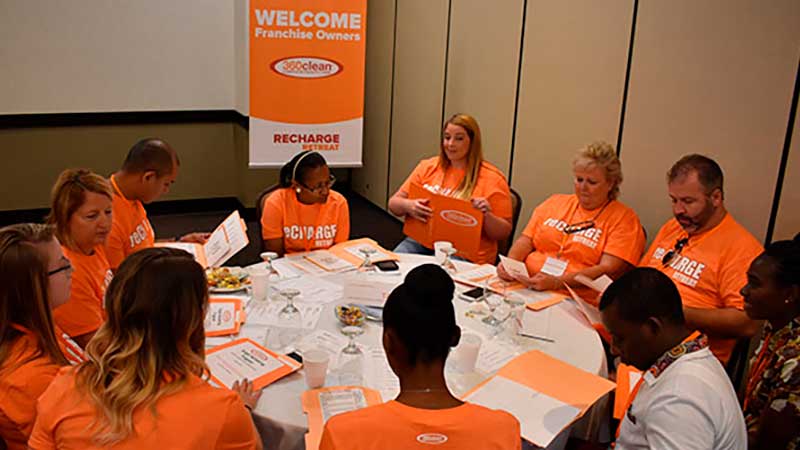 ---
Bonus Building Care
Founded in: 1996
Franchising since: 1996
Franchise units: 274+
Initial investment: $9,020 - $41,919
Franchise Fee: $7,500
Bonus Building Care, founded in 1996 by Arlene Cavanaugh, who is also one of the founders of Jani-King. It is a commercial cleaning franchise nationwide, but the majority of its operations are concentrated in the Midwest. Bonus Building Care is a national company with an excellent reputation for providing cleaning services. They offer excellent and reliable cleaning services in educational and commercial institutions, industry and manufacturing, as well as health offices, etc.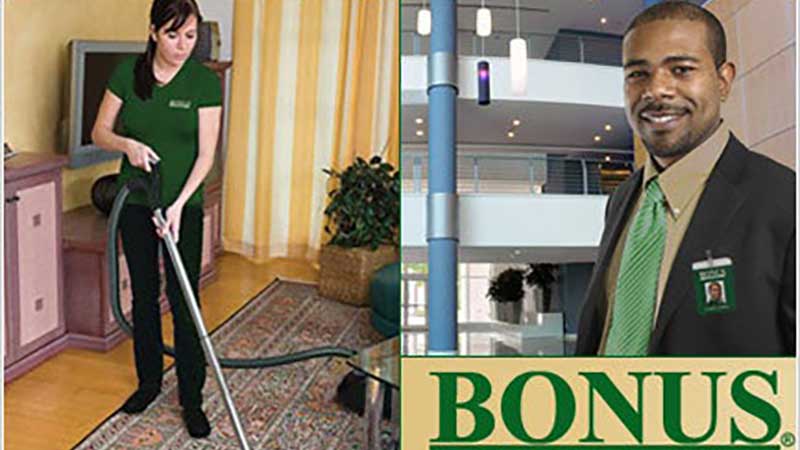 ---
milliCare Floor & Textile Care
Founded in: 1967
Franchising since: 1996
Franchise units: 61
Initial investment: $113,800 - $163,000
Franchise Fee: $22,500 - $45,000
Royalty Fees: 6%
MilliCare Floor & Textile Care is the undisputed leader in flooring and carpet cleaning franchises. The company is part of Milliken & Co. is a renowned multi-billion dollar company that has been involved in environmental protection for over 140 years. The milliCare system helps to significantly extend the life of carpets and hard surfaces such as tiles. This saves millions in the cost of replacing old, contaminated floors over the life of a commercial facility. MilliCare is the only national franchise dedicated exclusively to commercial sites.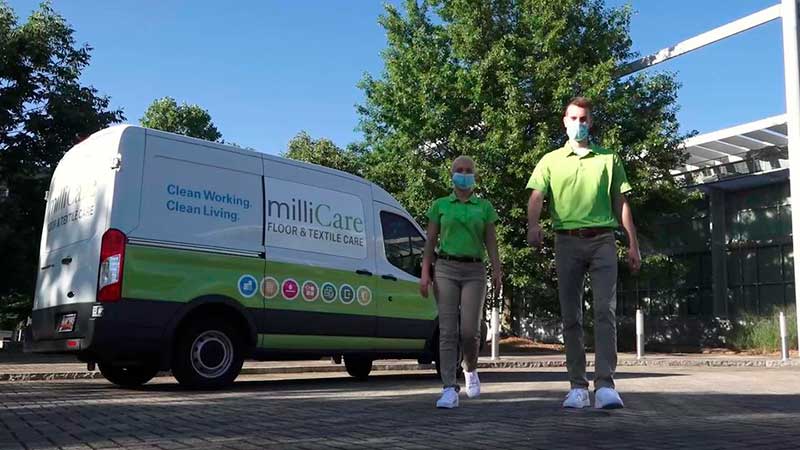 ---
PuroClean
Founded in: 1990
Franchising since: 1991
Franchise units: 328
Initial investment: $83,555 - $213,455
Franchise Fee: $55,000
Royalty Fees: 3 - 10%
Founded in 2001 by PuroSystems LLC. is a leader in the franchise recovery industry. PuroClean quickly became one of the leading franchising organizations in the field of property damages in North America. The company has a network of more than 300 offices throughout the United States and Canada. They provide 24/7 emergency property restoration services. The main specialization of the PuroClean company is the emergency restoration of property damaged by fire, water, mold and various biological hazards in homes and businesses.
---
Lapels Dry Cleaning
Founded in: 2000
Franchising since: 2001
Franchise units: 102
Initial investment: $91,502 - $710,122
Franchise Fee: $25,000 - $50,000
Royalty Fees: 5%
Lapels Dry Cleaning was founded in 2000. It is an eco-friendly dry cleaning franchise. In addition to dry cleaning and laundry services, the company advertises multiple streams of income for its franchises. The company currently has franchise territories in virtually all states. Lapels are renowned as a recognized leader in the dry cleaning and laundry industry, providing excellent, hassle-free and convenient service to their customers. Lapels Dry Cleaning plants are powered by the World's only 100% non-toxic cleaning process. One of the biggest benefits of dry cleaning is business scalability.
---
Office Pride Commercial Cleaning Services
Founded in: 1992
Franchising since: 1996
Franchise units: 148
Initial investment: $67,500 - $112,200
Franchise Fee: $35,000
Royalty Fees: 9%
The history of Office Pride Commercial Cleaning began in 1992 as an independent research project led by Todd Hopkins for his MBA program at Butler University. The company started in Franklin, Indiana. Office Pride Commercial Cleaning Services began to provide franchising services in 1996. Franchisees offer a wide range of carpet, window and floor cleaning services for commercial spaces. Office Pride is a religiously-based commercial cleaning franchise. The franchise primarily serves office buildings, retail buildings, churches, medical buildings, commercial buildings, and other commercial properties. Franchising opportunities are available to everyone throughout the United States.
---
Buildingstars
Founded in: 1994
Franchising since: 2000
Franchise units: 906
Initial investment: $2,245 - $53,200
Franchise Fee: $995 - $46,995
Royalty Fees: 10%
Buildingstars is a commercial cleaning company founded in 1994. It is headquartered in St. Louis, Missouri. The franchise company started in 2000 and now has a large number of regional offices. Buildingstars provides day and night cleaning, environmental cleaning, carpet and floor cleaning and consulting services. Buildingstars breaks its commercial cleaning services down to five industries: offices, health care, financial, educational and industrial. Today the company has over 900 franchisees spread across the United States. Become a member of their team today.
---
Conclusion
To summarize, we can say any of the listed above commercial cleaning franchises is worth buying. But there is a lot to consider while choosing the best one for you. Pay attention to the reputation of the brand, what training and support are offered, check if the other franchisees are successful. But the main thing you need to do is to align your budget with investment requirements of the brand. In order to ease the challenge, we have made the comparison flowchart of the best commercial cleaning franchises in the USA for you. It shows the minimum estimated initial investment and initial franchise fee of each brand. By using it, you can figure out the difference in financial requirements for each franchise, and decide which one fits you the most.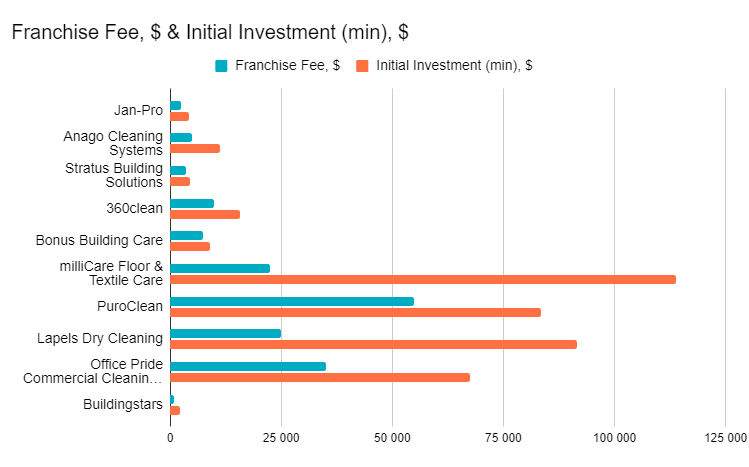 View all Commercial Cleaning franchises
Want to advertise your franchise with us and successfully boost your business?
Please send us your request and we will get back to you shortly!
DIDN'T FIND WHAT YOU WANT?
ASK THE EXPERTS