16 Best Coffee Shop Franchise Opportunities in USA for 2022
Update: 04.11.2021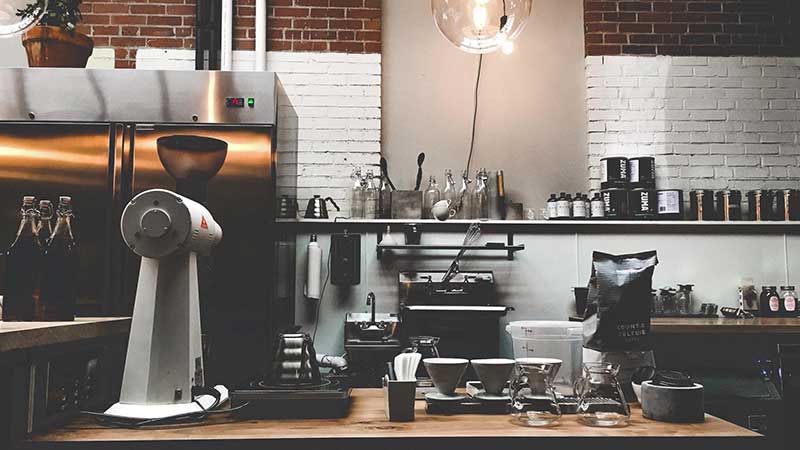 Coffee shop franchise business is one of the most popular on the US market. It is justified by the fact that a coffee shop is a place where people can drink coffee alone or with friends, business partners or family members. It is a nice location where one can start or finish a working day, have a break, or come on a day off. Thus, in any life situation coffee shops can stand everyone in good stead. Business people are not an exception. Coffee franchises are always a good business to buy. Moreover, it offers a wide variety of opportunities for both entrepreneurs with a limited budget and for those who are ready to purchase a master franchise. In the USA the industry incorporates a lot of concepts. One can run a mobile coffee shop franchise and sell the drink moving around the city or open a cafe which serves not only coffee but also a variety of desserts such as pastries, waffles, ice-cream, etc. If you feel interested in starting your own coffee shop, look through the best business opportunities below.
Here is the best 16 coffee shop franchise businesses in USA
Biggby Coffee
Founded in: 1994
Franchising since: 1999
Franchise units: 262
Initial investment: $202,450 - $418,700
Franchise Fee: $20,000
Royalty Fees: 6%
Biggby Coffee is a cafe that offers its visitors espresso-based drinks, as well as coffee, tea and other drinks. The restaurant's menu also includes sandwiches, pastries and other food, whole grain coffee, coffee products and accessories. Founded March 1995 as Beaner's by Bob Fish and Mary Roszel, the company changed its name to Biggby Coffee in late 2007.
---
Scooter's Coffee
Founded in: 1998
Franchising since: 2001
Franchise units: 321
Initial investment: $512,400 - $860,600
Franchise Fee: $40,000
Royalty Fees: 6%
Scooter's Coffee is a chain of coffee shops offering high quality coffee drinks and fast service. Founded by Don and Linda Ackles in Bellevue, Neb. In 1998 and franchised since 2001, the number of locations has nearly tripled over the past decade. Scooter's Coffee claims to offer its customers coffee from responsible sources - all from 550 square feet of stores. Scooter's Coffee Company, founded in 1998 and with offices in more than 25 states, is looking for entrepreneurs to open and operate their own coffee kiosks.
---
The Human Bean
Founded in: 1998
Franchising since: 2002
Franchise units: 103
Initial investment: $346,825 - $835,226
Franchise Fee: $30,000
Royalty Fees: 1%
Human Bean opened its first espresso stand in Ashland, Oregon in 1998. Now it is a chain of shops for espresso, coffee, tea, cocktails and drinks for children. Human Bean is committed to capitalizing on the growing premium beverage market. The Human Bean brand currently has over 300 open or development locations in 25 states.
---
Cafe2U
Founded in: 2000
Franchising since: 2005
Franchise units: 241
Initial investment: $109,146 - $154,621
Franchise Fee: $25,000
Royalty Fees: $175/week
Cafe2U is one of the world's largest mobile coffee companies. The main concept of the company is coffee on wheels. The first prototype of his espresso coffee van was launched in Sydney, Australia back in 2000. Focusing primarily on businesses and special events, Cafe2U serves customers from a van staffed by a barista. Cafe2u offers a mobile coffee shop option that is fairly inexpensive. The Australian company now has hundreds of franchisees around the world. Its coffee shops are short of vans, so franchisees can sell coffee at colleges, fairs, and other events.
---
Dunkin'
Founded in: 1950
Franchising since: 1955
Franchise units: 13,125
Initial investment: $437,500 - $1,787,700
Franchise Fee: $40,000 - $90,000
Royalty Fees: 5,9%
Dunkin' Donuts is an American multinational coffee and doughnut company and is one of the largest coffee shop and donut shop chains in the world with approximately 12,900 locations in 42 countries. Ideal partners are an experienced food service or retail operator to consider franchising with a brand that is designed for on-the-go convenience, quality, and guest satisfaction. Franchisees have the opportunity to succeed by consistently following their company values, created by their founder, Bill Rosenberg.
---
Dunn Brothers Coffee
Founded in: 1987
Franchising since: 1994
Franchise units: 63
Initial investment: $396,000 - $590,393
Franchise Fee: $37,500
Royalty Fees: 5%
Dunn Brothers Coffee is known as a specialized coffee shop and a favorable business environment for franchisees. Since 1987, Dunn Brothers Coffee has opened more than 75 coffee shops in 8 US states. The brand offers proven franchising concepts and a solid reputation. The many years of experience and knowledge of the Dunn Bros Coffee franchise team have been projected onto the successful operation of the coffee shop, marketing and franchising. All Dunn Bros Coffee team members have been franchisees, so they know how to succeed and are willing to share their experiences with the newcomer to franchising. After starting a franchise, the franchisee receives support from a business manager and undergoes training in management, customer service and merchandising.
---
PJ'S Coffee
Founded in: 1978
Franchising since: 1989
Franchise units: 123
Initial investment: $200,775 - $584,000
Franchise Fee: $35,000
Royalty Fees: 5%
PJ's Coffee of New Orleans was founded in 1978 by Phyllis Jordan, a pioneer in the coffee industry that utilized high quality beans, advanced roasting techniques, and a pure passion for the art of coffee making. PJ's Coffee offers a full line of espresso, flavored coffee, and award-winning Original Cold BrewTM coffee beverages, as well as a wide variety of dishes. Fresh pastries and desserts are available for several portions of the day. With an emphasis on supporting sustainable development, PJ's Coffee is a leader in sourcing practices from farm to cup.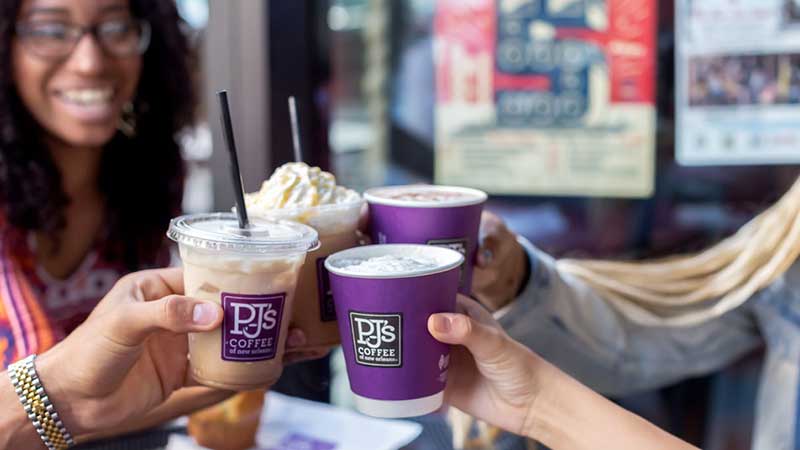 See more Franchise in USA in the catalog →
Aroma Joe's Coffee
Founded in: 2000
Franchising since: 2013
Franchise units: 75
Initial investment: $275,500 - $708,000
Franchise Fee: $15,000
Royalty Fees: 8%
Aroma Joe's Coffee, one of the nation's leading handcrafted beverage chains, announces their ongoing commitment to coffee quality and sustainable farming practices. Always known for their emphasis on quality beverage and food offerings, Aroma Joe's is proud to partner with a local award-winning Maine roaster who crafts roasts with their proprietary bean blends. The 100% Arabica bean blends used for each handcrafted beverage are not only sustainably grown and ethically sourced but create coffee and espresso beverages that are even more full-flavored, rich and deliciously smooth.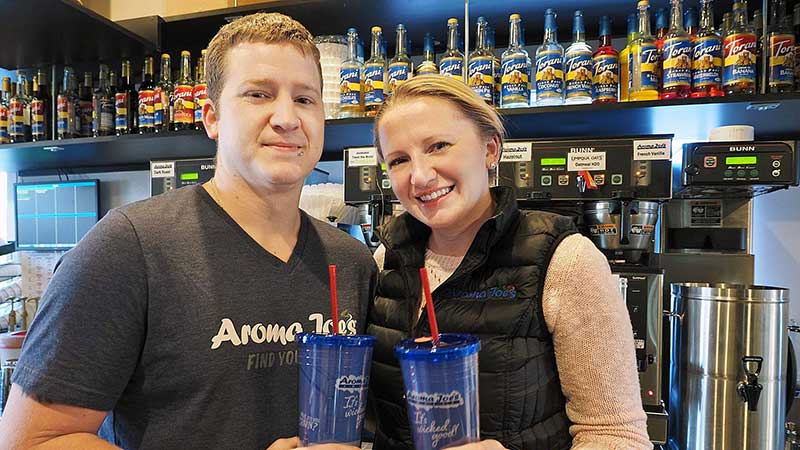 ---
Coffee Beanery
Founded in: 1976
Franchising since: 1985
Franchise units: 56
Initial investment: $185,000 - $472,500
Franchise Fee: $15,000
Royalty Fees: 4%
Coffee Beanery started its business in 1976, long before Americans knew what specialty coffee was. Since 1985, they have expanded their franchise throughout the United States and have opened over 200 locations across the country. Coffee Beanery has built a reputation as an industry leader for its approach to family business, corporate culture and quality products and services.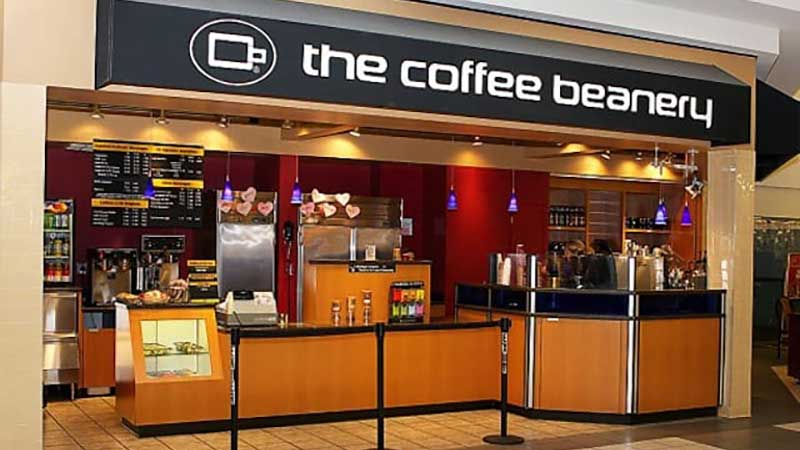 ---
Maui Wowi Hawaiian Coffees & Smoothies
Founded in: 1982
Franchising since: 1997
Franchise units: 128
Initial investment: $34,900 - $382,200
Franchise Fee: $30,000 - $50,000
Royalty Fees: Varies
Founded in 1982 by Jeff & Jill Summerhays, Maui Wowi® was built to provide their 'ohana (family) with a healthy alternative to the sugary and fat-laden foods that seemed to be everywhere. Just as passionate, the Summerhayses wanted to create a business model that was fun, flexible, and mobile so they could bring their all-natural, fresh fruit smoothies anywhere they felt like traveling. Founding Partner Michael Haith revamped the franchise concept and expanded the product line, which now includes Hawaiian coffees and espresso.
---
Caffebene
Founded in: 2008
Franchising since: 2008
Franchise units: 1,403
Initial investment: $414,500 - $899,600
Franchise Fee: $35,000
Royalty Fees: 6,9%
CafféBene is a leading company modeled on traditional European coffee shops with rich menus such as waffles, medium roasted coffees and shop interiors. Unlike the strong bitter taste of dark roasted coffees, medium roasts will enhance the natural flavor of the coffee without being overly strong. CafféBene has grown rapidly, opening 650 stores in its first four years. The company has 1,600 locations worldwide and is constantly researching the international market to accelerate its growth and expansion.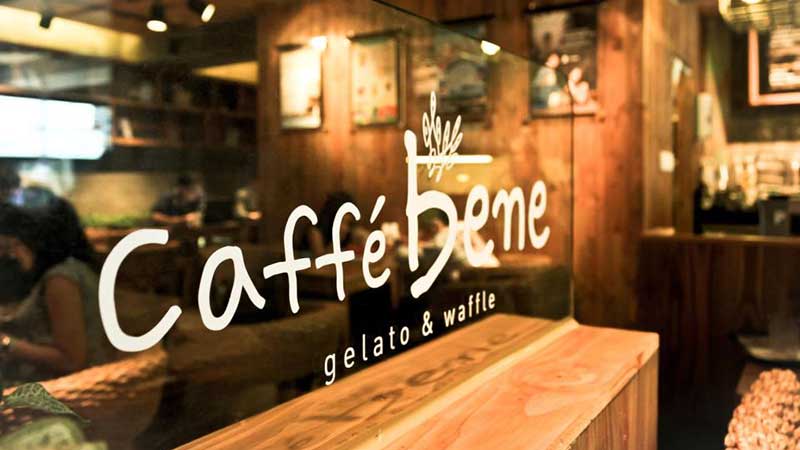 ---
It's a Grind Coffee House
Founded in: 1995
Franchising since: 2000
Franchise units: 21
Initial investment: $173,150 - $473,000
Franchise Fee: $15,000 - $25,000
Royalty Fees: 6%
It's a Grind coffee shop founded in 1994 by Marty Cox and Louise Montgomery. The coffee shop serves the highest quality espresso and iced coffee mixed drinks, bagels, muffins, rolls and a variety of pastries. The establishment is made in blues and jazz style, and the armchairs with curved backs allow customers to relax while enjoying whole-grain coffee. espresso drinks, teas, pastries, muffins and bagels.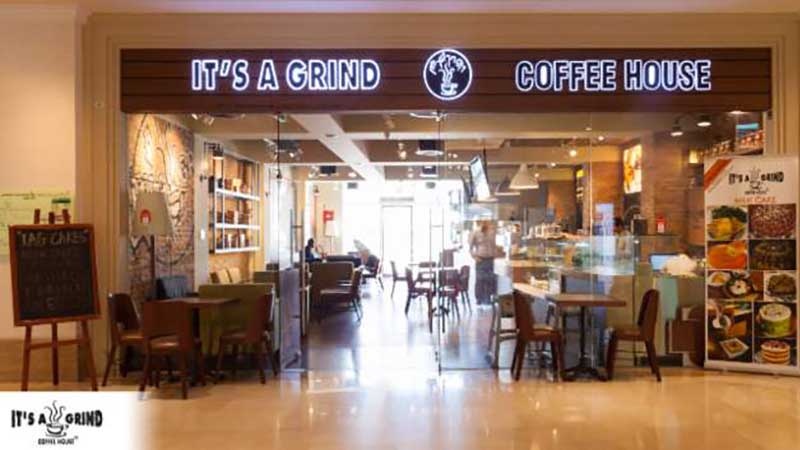 ---
Xpresso Delight
Founded in: 2003
Franchising since: 2004
Franchise units: 10
Initial investment: $84,750 - $115,000
Franchise Fee: $37,500
Royalty Fees: $0,11 - $0,15/cup
Xpresso Delight is an innovative franchise that places commercial-grade coffee machines into workplaces for free but charges by the cup for the coffee. XD is proud to disrupt the espresso coffee industry with their Coffee-as-a-Service model. They provide state-of-the-art Swiss made Coffee Machines and a proprietary 100% Arabica coffee bean blend. The company specializes in providing coffee systems and their exclusive proprietary premium blend of coffee to the high-end corporate market in Australia, New Zealand and the United States.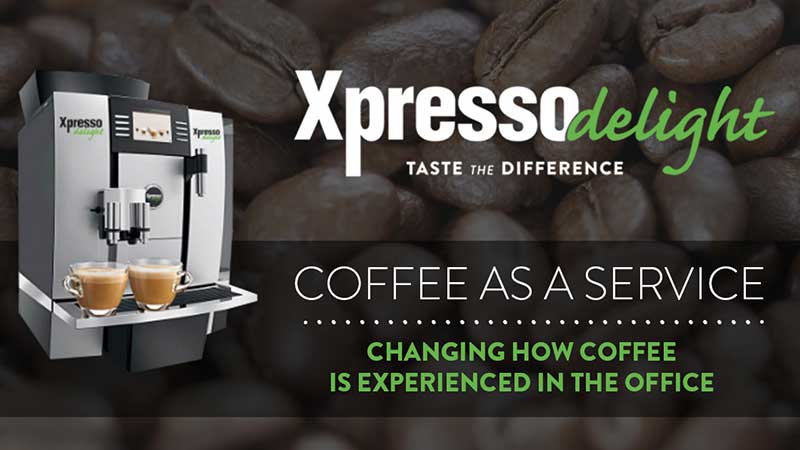 ---
Gloria Jean's Coffees
Founded in: 1979
Franchising since: 1986
Franchise units: 859
Initial investment: $173,150 - $473,000
Franchise Fee: $15,000 - $25,000
Royalty Fees: 6%
Gloria Jean's store was established in 1979. Today it is being expanded to 50 locations all over the USA each year. All-in-all there are 800 coffee houses around the world. Gloria Jean's store is easily recognized and adored by many clients. The brand offers a well-established business model together with a significant training program to its franchise partners. Being a part of Gloria Jean's team, the franchisee receives useful recommendations on starting and running the business, including operational & marketing support.
---
Tim Hortons
Founded in: 1964
Franchising since: 1964
Franchise units: 4,750
Initial investment: $680,900
Royalty Fees: 4,5% - 6% of Gross Sales or more under limited circumstances
Tim Hortons Franchise is Canada's largest chain of 4,613 restaurants in nine countries. Its menu includes coffee and tea, hot and cold beverages, snacks and donuts. Hortons restaurant franchise provides exciting opportunities for running a successful business. Buying a Tim Hortons franchise, an entrepreneur receives the assistance of the franchisor, a package of trainings, franchise cost and profit balance tips and proven marketing and management approaches.
---
Bottoms Up Espresso
Founded in: 2011
Franchising since: 2015
Franchise units: 6
Initial investment: $110,000 - $250,000
Franchise Fee: $35,100 - $39,000
Royalty Fees: 6%
Bottoms Up Espresso franchise stands out from others by top quality coffee and other beverages with fancy names and sexy baristas serving them. The coffee shop has a drive-through concept. The business was established in 2011 and has been expanding only in the USA so far. Bottoms Up Espresso bikini coffee shop franchises are also available for sale worldwide nowadays.
---
Conclusion
To summarize, we can say any of the listed above coffee shop franchises is worth buying. But there is a lot to consider while choosing the best one for you. Pay attention to the reputation of the brand, what training and support are offered, check if the other franchisees are successful. But the main thing you need to do is to align your budget with investment requirements of the brand. In order to ease the challenge, we have made the comparison flowchart of the best coffee shop franchises in the USA for you. It shows the minimum estimated initial investment and initial franchise fee of each brand. By using it, you can figure out the difference in financial requirements for each franchise, and decide which one fits you the most.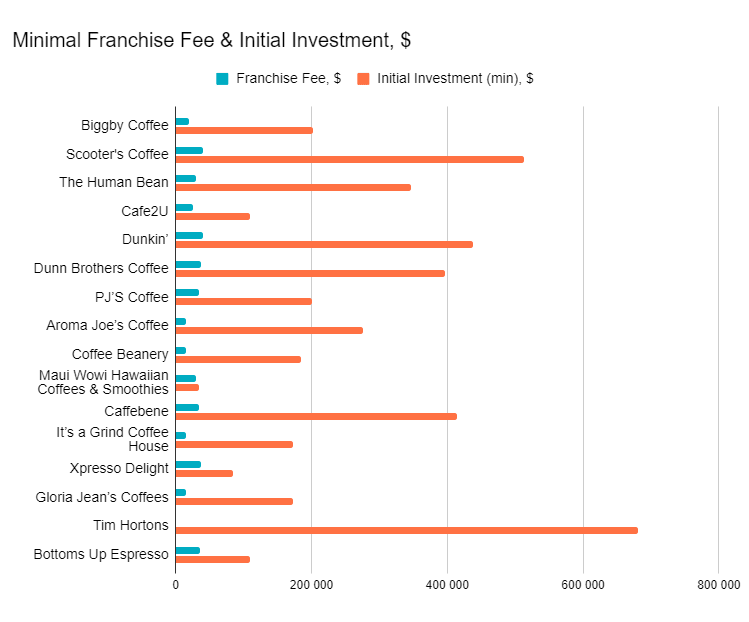 View all food franchises in USA
Want to advertise your franchise with us and successfully boost your business?
Please send us your request and we will get back to you shortly!
DIDN'T FIND WHAT YOU WANT?
ASK THE EXPERTS