Best 10 Cookie Franchise Opportunities in USA in 2023
Update: 04.11.2021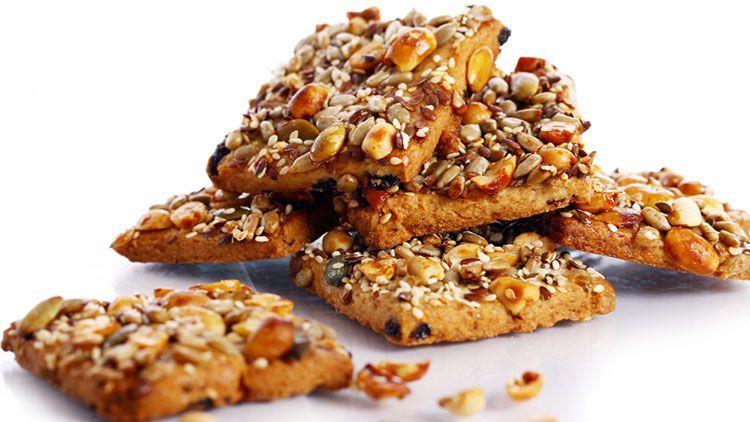 Cookies are among the most profitable products in the American retail bakery business. Therefore, cookie franchise concepts have been popular in the USA over the years. The business offers promising opportunities for both entrepreneurs who want to have exceptionally cookie bakery or retail business, and people who have cafes, bakeries or coffee shops and want to have additional income by diversifying their product range. Even top cookie franchises for sale are quite inexpensive and don't require overhead costs to buy. An entrepreneur needs to pay from $ 50 K - $500K initial investments. If you'd like to know more information about the industry, run through a list of cookie franchise businesses here. It includes brands with experience and good reputation on the market. The franchisors offer their franchisees not only unique cookie recipes but also support on starting and running the business, training and marketing assistance. Choose the best from the best as all smart cookies do.
Here is top 10 Cookie Franchise businesses in USA
Great American Cookies
Founded in: 1977
Franchising since: 1977
Franchise units: 377
Initial investment: $203,400 - $379,150
Franchise Fee: $25,000
Royalty Fees: 6%
Great American Cookies is the largest U.S.-based retail cookie chain and the innovator of the original Cookie Cake. Our cookie franchise is more than just a cookie business: it's an avenue to independence for our franchise owners. Starting a Great American Cookies franchise is the way to be your own boss and get out of the corporate rut. When you invest in a cookie franchise, your investment goes toward the support of the Great American Cookies franchise development team and then some! You are investing in a network of experienced business owners, fellow franchisees, and expert teams, dedicated to helping your Great American Cookies franchise grow.
---
Breadsmith
Founded in: 1993
Franchising since: 1994
Franchise units: 33
Initial investment: $382,300 - $456,800
Franchise Fee: $30,000
Royalty Fees: 5-7%
If you have a passion for baking fresh, made-from-scratch artisan breads while actively serving your community, it's time to learn more about opening your own neighborhood Breadsmith. From classic European-style loaves to mouthwatering sweets, Breadsmith offers more than 300 unique product recipes. We have been franchising bakeries since 1994 and our bakeries can be found in 16 states. Nearly three dozen Breadsmith bakeries operate throughout the nation, each meeting the distinct needs of the local communities they serve. New Breadsmith franchisees pay royalties on a sliding scale – 7% in year 1, 6% in year 2, and 5% in year 3 and beyond. Our experienced team is ready to guide you through each step of the franchising process.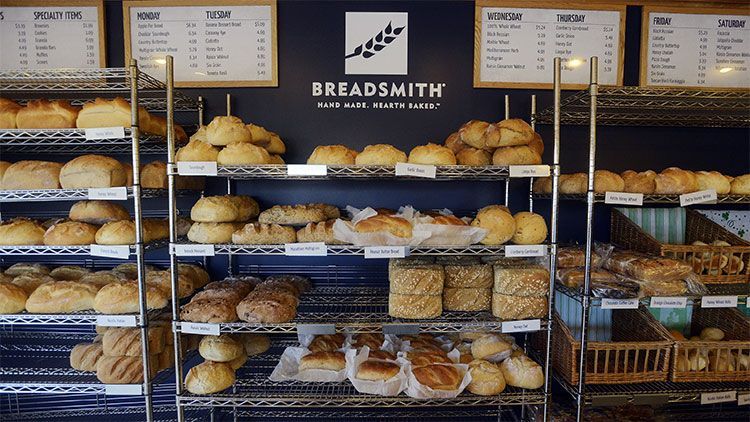 ---
Whimsy Cookie Company
Founded in: 2007
Franchising since: 2017
Franchise units: 8
Initial investment: $300,000 - $450,000
Franchise Fee: $40,000
Royalty Fees: 1-6%
The greatest reason to buy a Whimsy Cookie franchise is our products. We are a passion brand, and we have something that people want. And they want it bad enough to drive a distance to get it. You can be part of that. This is not a fast-food chain. This is Whimsy. If you've ever dreamed of owning a bakery and doing a job that is fun all day – this is a great place for you. If you're looking for a new challenge in your life, or dreamed of controlling your own destiny, franchising may be right for you.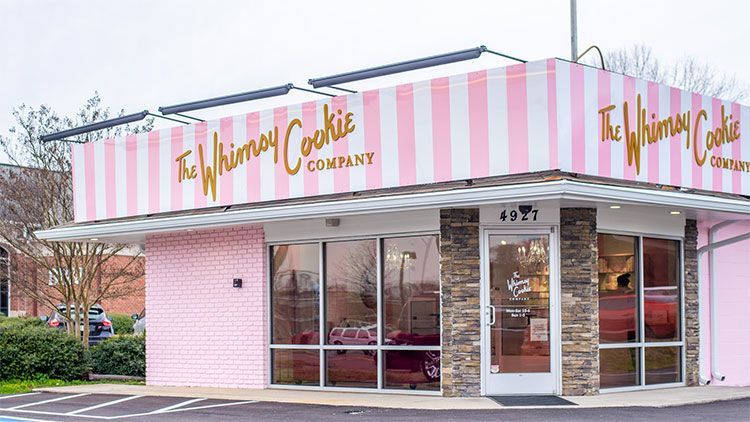 ---
Crumbl Cookies
Founded in: 2017
Franchising since: 2018
Franchise units: 138
Initial investment: $229,670 - $574,830
Franchise Fee: $25,000
Royalty Fees: 8%
Crumbl offers a cookie in a way that can't be found anywhere else. With a weekly rotating menu, open-concept kitchens, and a famously recognizable pink box, Crumbl is revolutionizing the gourmet dessert experience. Our rotating menu keeps customers coming back every week to try brand new flavors, stock up on returning favorites, or rediscover our classics. Crumbl is a family-owned business and is proud to contribute to the livelihoods of its thousands of local franchise partners, managers and bakers. With each new bakery, Crumbl will strive harder than ever to fulfill its mission of bringing family and friends together over the world's best box of cookies. Crumbl makes franchising easy!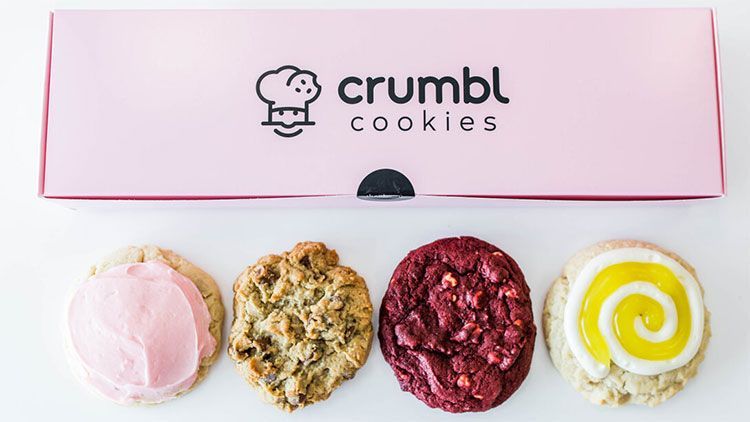 See more Food Franchises in USA in the catalog →
Eileen's Colossal Cookies
Founded in: 1982
Franchising since: 1994
Franchise units: 26
Initial investment: $206,000 - $255,000
Franchise Fee: $20,000
Royalty Fees: 6%
Eileen's Colossal Cookies franchise the operation of a retail store which specializes in the production and sale of a variety of cookies sold primarily by the dozen and in special assortments. All cookies are made fresh from scratch and produced throughout the business day. Eileen's Cookies has been franchising since 1994. Individual franchises are available for a single Eileen's Colossal Cookies at a designated location. All franchisees will go through the company training program at a designated corporate store. The cost of the initial training is included in your franchise fee; however, those costs connected with your travel and lodging will be at your expense.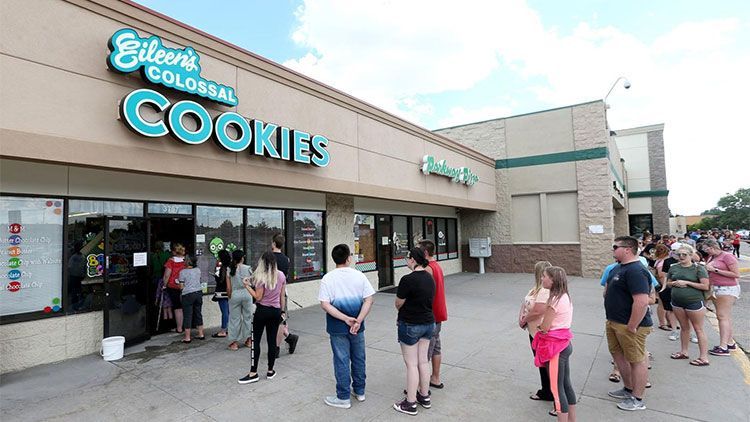 ---
Le Macaron French Pastries
Founded in: 2009
Franchising since: 2012
Franchise units: 60
Initial investment: $90,350 - $349,500
Franchise Fee: $45,000
Royalty Fees: 6%
While a single cookie franchise is enough to satisfy any entrepreneur's taste for business ownership, those seeking the sweet success of multi-location business will be pleased with our macaron kiosk model. Simple operations are the key to a scalable business, and our macaron kiosk has molded the success of our cookie cafes into bite-sized models that fit into almost any market. As a Le Macaron cookie Franchise Owner, you automatically benefit from the power of our nationally recognized brand. Marketing and advertising assistance is included in our support package, increasing your local presence. With multiple locations, you'll only strengthen the benefit of both our local and national marketing tactics.
---
Nestle Toll House Cafe by Chip
Founded in: 2000
Franchising since: 2000
Franchise units: 88
Initial investment: $145,400 - $499,000
Franchise Fee: $30,000
Royalty Fees: 6%
Nestle Toll House Cafe by Chip first started franchising in 2000 to serve cookies and a variety of other Nestle products. Today the menu features cookies, brownies, muffins, macaroons, croissants, hot and cold coffees, espresso-based drinks, frappes, ice cream, smoothies, crepes, wraps, paninis and grilled flatbreads. Nestle Toll House Cafe is the only major, nationwide dessert cafe that features top-quality branded cookies, baked goods, ice cream, smoothies and coffee under one roof. The Nestle products offer franchisees strong brand recognition, consumer awareness, and brand loyalty. Brand names found in the Nestle Toll House Cafe menu include Toll House, Nescafe, Nesquik, Butterfinger, Nestle Crunch, Edy's, and Dryer's Grand Ice cream. Franchise opportunities exist in a variety of formats — Kiosk, In-line and Street Cafes.
---
TCBY and Mrs. Fields
Founded in: 1977
Franchising since: 1982
Franchise units: 839
Initial investment: $200,000 - $492,150
Franchise Fee: $25,000 - $35,000
Royalty Fees: 6%
In 1977, a woman entrepreneur started a business in her kitchen with a homemade chocolate chip cookie recipe and a dream. Today Debbi Fields is a modern American classic, her name synonymous with sweetness and success, famous for custom decoration, hand-frosting, high-quality natural ingredients and a legacy carried on by a company of dedicated cookie-makers who take pride in making the Mrs. Fields experience the best it can be. Between Mrs. Fields and The Country's Best Yogurt, your franchise opportunities are endless! From the proven traditional layout, to the interactive self-serve model, to the low cost franchise kiosk, we have the best franchises to own. With our low cost of entry, easy on-boarding process, and well-recognized iconic brands, it's the smart choice when selecting your next business venture.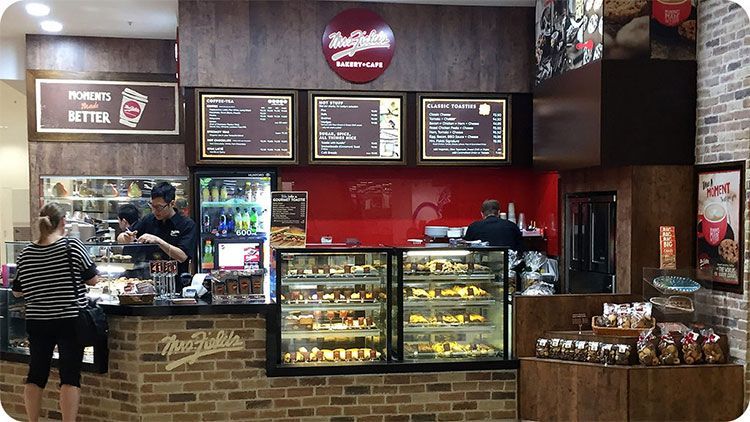 ---
Woops!
Founded in: 2012
Franchising since: 2015
Franchise units: 40
Initial investment: $61,875 - $375,675
Franchise Fee: $25,000
Royalty Fees: 4%
With a low initial investment, you can open a Woops! kiosk or bakeshop in your community. Bring a little taste of the world to your friends and neighbors with a business that provides the finest European-style pastries and more, as well as provides unique gift-giving opportunities for retail and corporate customers alike. Woops! has an intensive training experience that covers every aspect of business operations: inventory management, point of sale system and how to build additional revenue by pursuing online and outside sales. The Woops! team also will step in with ongoing coaching to ensure that every franchise owner is meeting his or her financial and performance goals.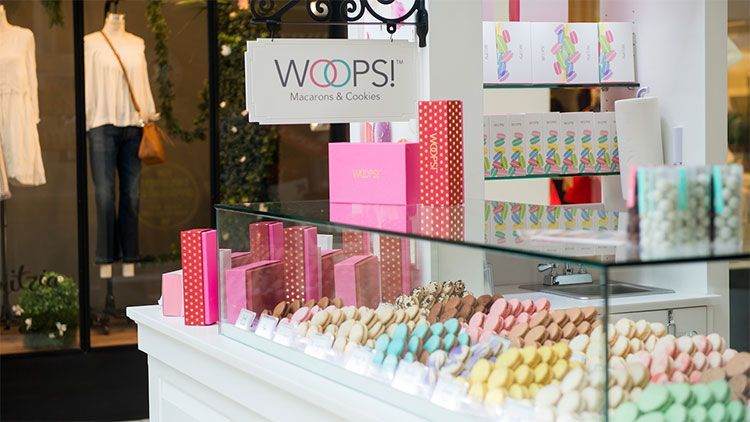 ---
Cookies By Design
Founded in: 1983
Franchising since: 1987
Franchise units: 242
Initial investment: $115,000 - $215,000
Franchise Fee: $30,000
Royalty Fees: 6%
Cookies by Design offers a low entry cost and scalable confectionery bakery franchise featuring custom hand-decorated cookie bouquets, gourmet cookies, cupcakes and confectionery treats. Cookies by Design is a unique franchise model in that it encompasses a local confectionery bakery and gift shop feel along with the ease of an online shopping experience many customers demand as well as servicing the growing Business to Business gift market. With over 25 years of experience in the industry, our support network will help you delight customers with unique gifts for every occasion.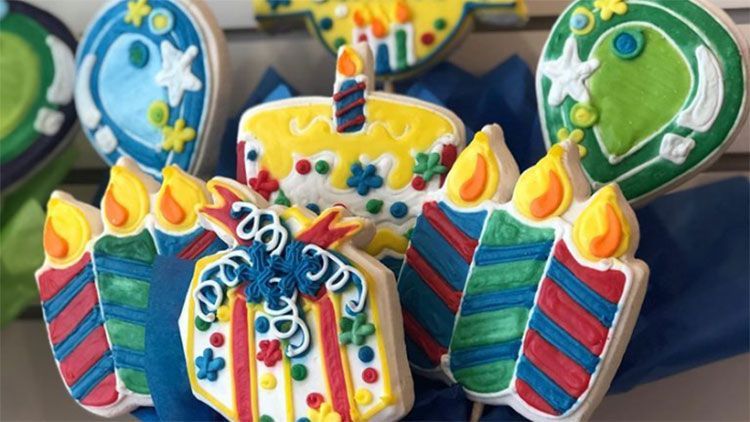 ---
Conclusion
To summarize, we can say any of the listed above cookie franchises is worth buying. But there is a lot to consider while choosing the best one for you. Pay attention to the reputation of the brand, what training and support are offered, check if the other franchisees are successful. But the main thing you need to do is to align your budget with investment requirements of the brand. In order to ease the challenge, we have made the comparison flowchart of the best cookie franchises in the USA for you. It shows the minimum estimated initial investment and initial franchise fee of each brand. By using it, you can figure out the difference in financial requirements for each franchise, and decide which one fits you the most.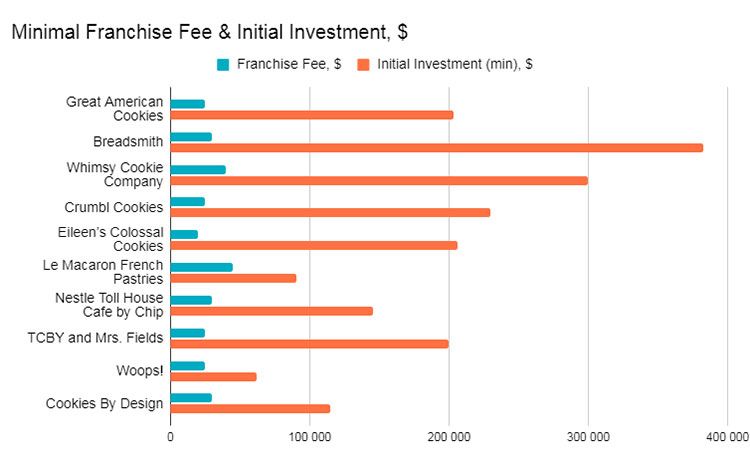 View all Cookie franchises
Want to advertise your franchise with us and successfully boost your business?
Please send us your request and we will get back to you shortly!
DIDN'T FIND WHAT YOU WANT?
ASK THE EXPERTS