Best Milk Tea Franchises in the Philippines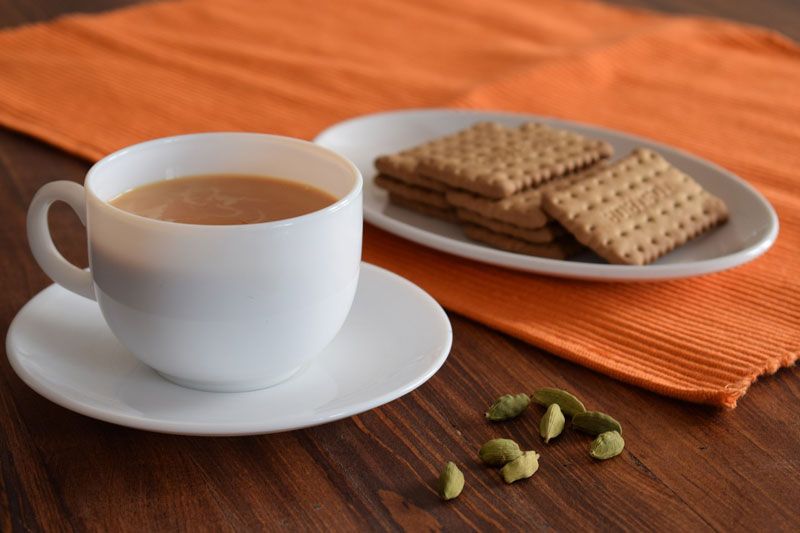 The milk tea industry is flourishing in most Asian countries. They have launched many milk tea brands over the years. The popularity of this beverage only continues to grow, especially in the Philippines. There are a huge amount of tastes. Different brands have their own preparation techniques and a menu variety. They prepare the cold milk tea by combining various ingredients like syrups, tapioca, fruits, chocolate and other sweets.

There are several Philippine brands that offer great franchise opportunities. These brands have high recognition, many franchise units, great adaptability, and quality products. They are innovative, and are aimed at maintaining steady customer flow. A milk tea franchise is a great way to get into a profitable and creative business. Below you'll see a list of the best franchises in the Philippines specializing in the sale of milk tea.
Some of the Best Milk Tea Franchises in the Philippines
Chatime
It is a very popular milk tea brand in the Philippines. The company is also worldwide famous. Chatime has over 1000 stores in over 30 countries. The menu of the brand features a wide range of milk teas with a mixture of different ingredients. This milk tea brand is creative, so new flavors appear every season.
Usually, the products are sold in kiosks that can be in shopping malls, large stores and markets. The brand offers a unique product that attracts customers from all over the world. Brewing tea is a great way to create something that people love. You make them happy with Chatime.
Pros:
● professional marketing strategies by franchisor
● popular brand
● legal and technical support
● ready-made business development plan
● training
● unique recipes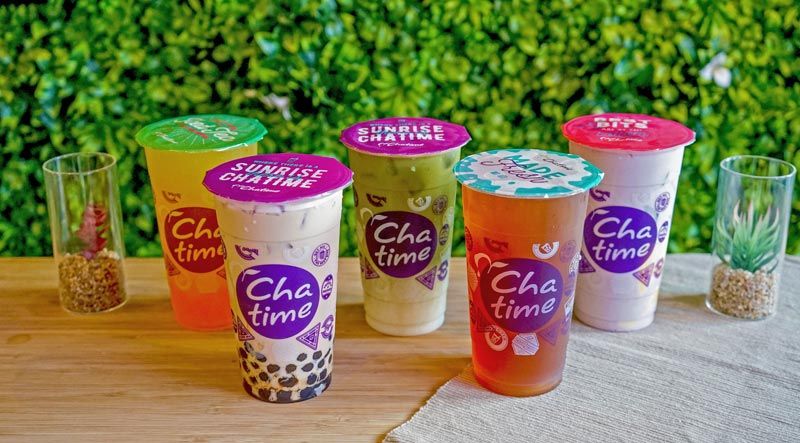 ---
Gong Cha
It is a bubble tea station that originated in Taiwan and is quite famous in many countries. The brand launched in 2006, and has soon established itself in the global market. Nowadays, it has over 1300 units worldwide. Gong Cha franchises are in the Philippines, South Korea, China, Canada, the United States, Vietnam.
The beverage industry has a steady growth rate, therefore, milk and boba tea franchises are more popular than ever. Gong Cha is famous for its unusual tea flavors. The toppings include fruit, pearl extract, syrups, sweets, and much more. The combinations are different.
Pros:
● profitable business
● simple operating model
● low initial investment
● affordable franchise fee
● globally recognized brand
● steady customer flow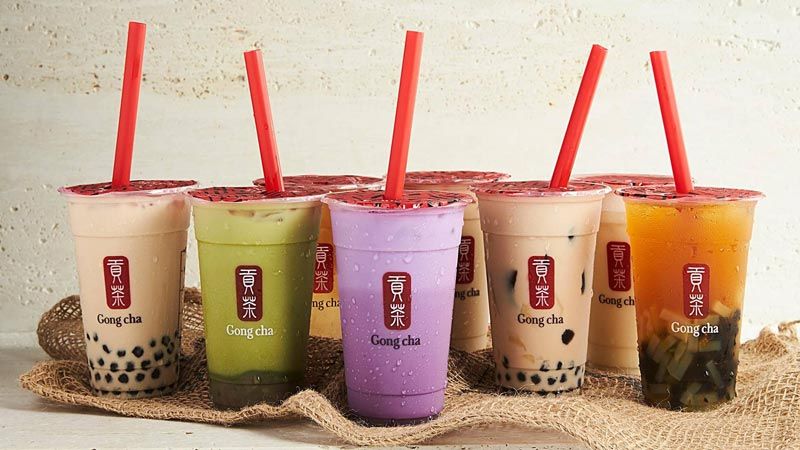 ---
Frotea
The company has several streams of revenue, including the sale of frozen yogurt and milk tea. It was launched in 2012, and it already has many outlets worldwide. Frotea provides a variety of flavors that attracts clients of all ages. Frotea franchises are famous for its high quality and tasty beverages, warm and friendly service, and accessible prices.
The brand really stands out with its line of products, store design and constant innovation. Frotea offers franchisees a chance to become a part of a famous and profitable network that values good service and partnership.
Pros:
● innovative brand
● large client base
● unique branding
● widely recognized brand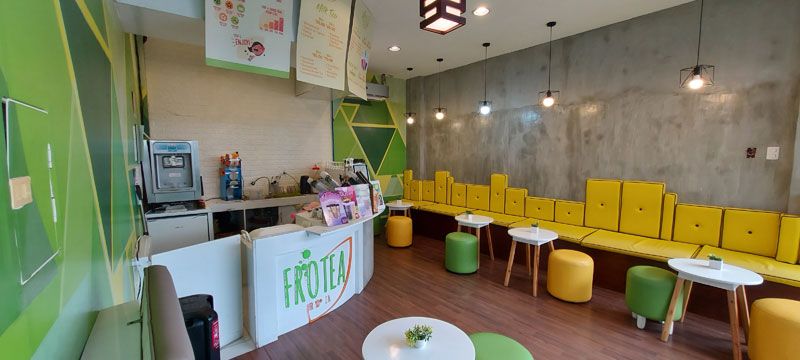 ---
Macao Imperial Tea
The company, as the naming suggests, originated in Macau. It has over 350 branches in different parts of the world, including Vietnam, Singapore, the Philippines, Malasiya, the United States, and Canada. The company offers top-quality beverages and foods. It provides over 60 flavors of beverages and a wide range of toppings.
Macao Imperial Tea gives people a chance to experience the authentic savour of Macau tea, since they supply the tea leaves directly from Macau. The company blends the Macanese culture and friendly customer service to ensure everyone has a good time.
Pros:
● fast-growing chain
● premium products
● franchisee support and assistance
● easy-to-operate franchise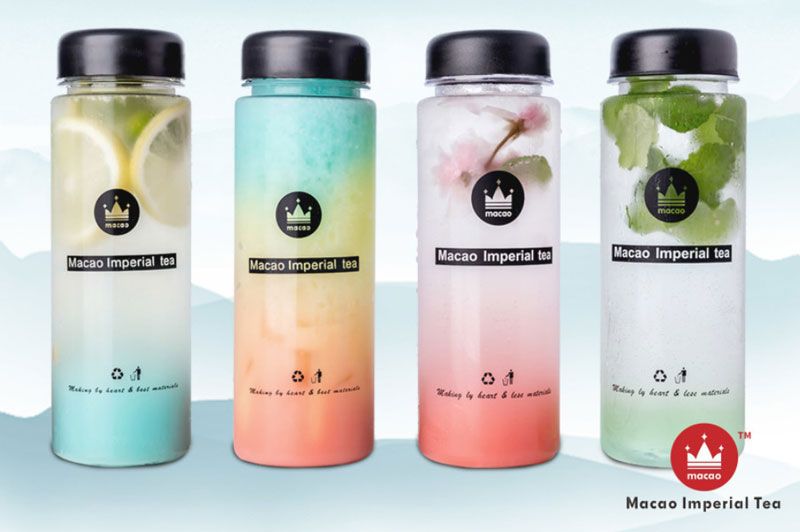 ---
ShareTea
They launched the company in 1992. Since then, it has established a strong name and reputation for itself. Now it has many stores in over 18 countries. Bubble tea is gaining more popularity every day, and ShareTea keeps up with the times and constantly implements new ideas to stand out from the competition.
ShareTea concentrates on friendly service and authenticity. The brand supplies franchises with authentic Taiwan high mountain tea in order to ensure that customers have great experience with their stores. The brand menu includes milk tea, fruit tea, ice-cold drinks, tea mojito, and a wide range of toppings that people can add to their beverages.
Pros:
● quality ingredients
● rich experience in the market
● variety of flavors
● well-known brand
● fast franchise launch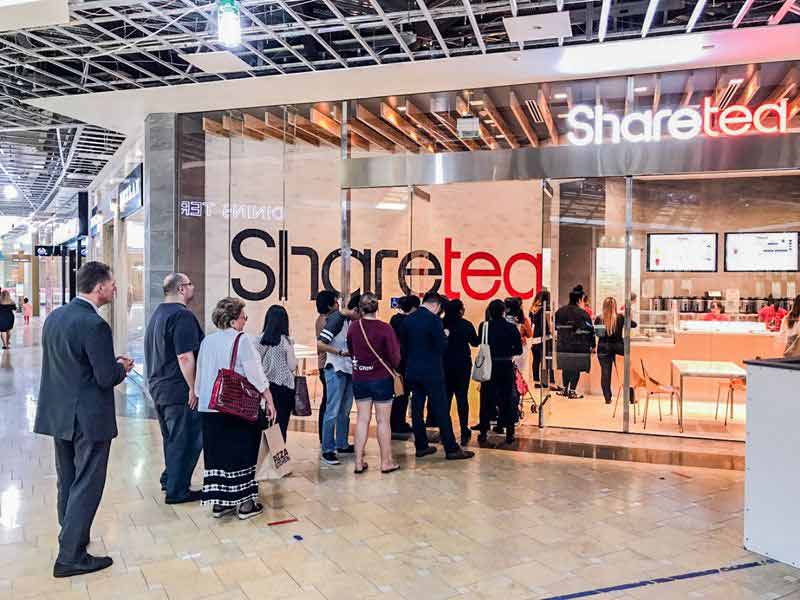 ---
Serenitea
Serenitea is a Philippine brand that was launched in 2008. It quickly gained wide popularity and opened many units. Serenitea is popular for introducing a new way of preparing tea. It is the first establishment that started using espresso machines to brew tea while regulating sweetness and adding flavors.
Serenitea serves high-quality tea in the comfortable setting of the stores. Customers like the range of beverages and affordable prices. The brand is in search of ambitious entrepreneurs from all over the world to carry on their mission and bring their elaborate tea combinations to a wide community.
Pros:
● training for franchisees
● operations manual
● assistance and support
● constant innovations
● unique techniques for preparing tea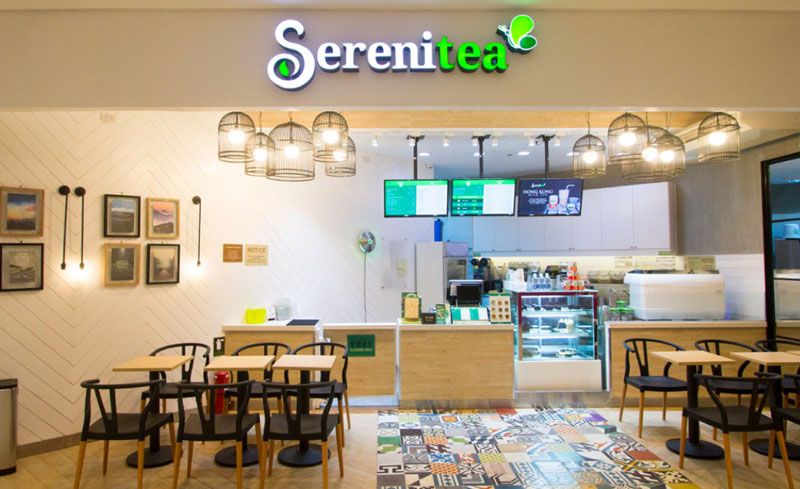 ---
Chachago
Chachago is Taiwan's well-known milk tea brand. In 2018, it opened franchises in the Philippines. The brand provides quality and authentic Taiwanese beverages and a variety of unique tastes and toppings. Chachago cares about their customers and constantly creates new positions on the menu.
Chachago's healthy and delicious drinks have gained popularity among local and international customers. The brand quickly grows and constantly looks for new partners.
Pros:
● high rate of success
● authentic products
● highly recognized brand
● proven business model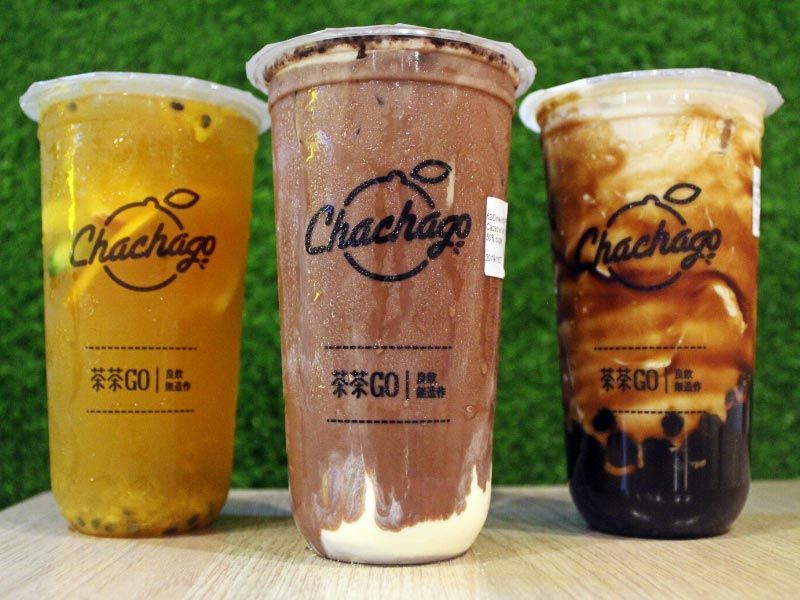 ---
Ochado Milk Tea
Ochado Milk Tea is a Singaporean brand that was set up in 2010. They composed the name of the company of a combination of two Japanese words 'ocha', which means tea, and 'chado', which means Japanese way. As the name suggests, Ochado Milk Tea specializes in brewing tea under the Japanese technique.
Nowadays, the company has outlets in most Asian countries, and wants to grow further. The company provides a great variety of bubble teas and a comfortable place to sit and enjoy beverages. Ochado Milk Tea is available for franchisees from anywhere in the world.
Pros:
● cost-effective franchise program package
● marketing team
● constant innovations
● large profits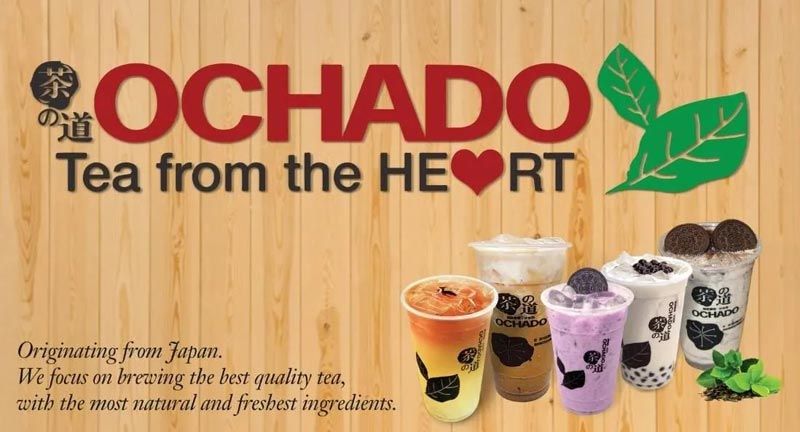 ---
Island Tea
Island Tea is a Sri Lankan franchise. It is a fast-expanding brand that has over 50 stores worldwide. The brand provides many beverages that are prepared only from natural ceylon tea that is supplied directly from Sri Lanka. Top ingredients, high-quality service and cozy franchises attract customers from all over the world.
The company is in search of potential partners who will help expand the brand's influence regionally and globally.
Pros:
● fast return on investment
● professional expertise
● fast-growing brand
● natural products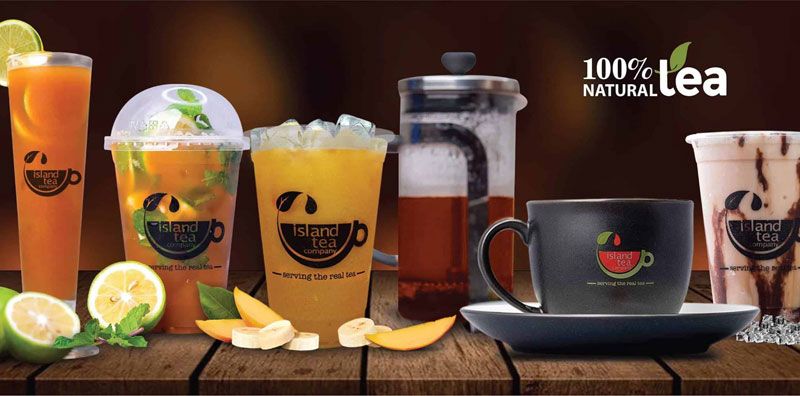 ---
Happy Cup
Sisters Toni and Alex Gonzaga founded Happy Cup in 2017. Now the brand has over 30 stores. Happy Cup combines the sale of unique beverages with a friendly and happy service. The brand quickly grows and increases their customer base.
Happy Cup's mission is to provide high-quality takeout drinks.The brand offers great franchise opportunities to ambitious entrepreneurs who want to make a difference.
Pros:
● customer-oriented business
● bright and recognizable branding
● support and guidance every step of the way
● easy-to-operate franchise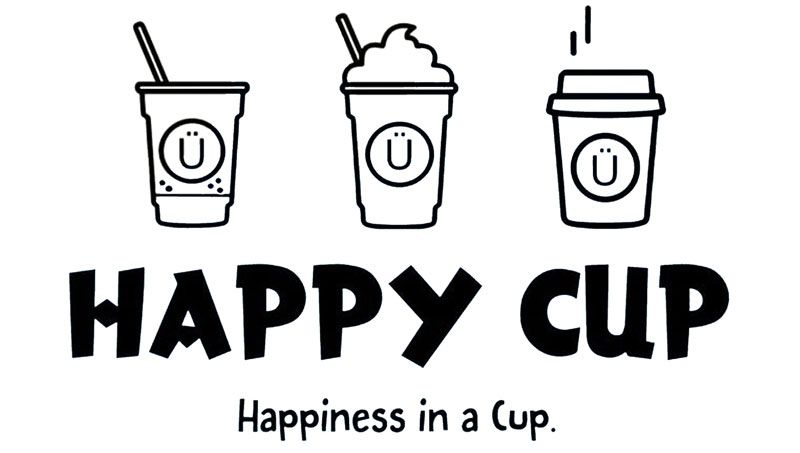 ---
Conclusion
Starting any business is a challenging venture. However, it can also be rewarding if you take necessary steps and precautions. Knowing the market and what is in the demand right now is essential for entrepreneurs. You also need to get as much franchise information as possible about the company of your preference. If you're unsure which franchise business in the Philippines to pick, you can always consult franchise consultants. At TopFranchise.com you can contact our specialists and ask any questions about franchise opportunities.

Milk and bubble tea franchises are very popular in the Philippines. Above you can see some prosperous opportunities. Carefully check the preferred franchise, so you make the right decision. Thus, it is important to analyze your own interests and financial capabilities before taking on this business venture. Choose wisely!
View all Tea franchises
Want to advertise your franchise with us and successfully boost your business?
Please send us your request and we will get back to you shortly!
DIDN'T FIND WHAT YOU WANT?
ASK THE EXPERTS