The role of dark kitchens in franchised systems
Currently, there are over 700 dark kitchens working all over the UK, with a growing number of restaurant chains, courier companies, and emerging businesses making huge investments in the delivery and takeaway market. This opens considerable opportunities for franchise brands to optimize their delivery chains and client engagement.
If you want to find out more about the dark kitchen model, just keep reading.
Dark kitchens are flourishing as the meal delivery services market is increasingly harnessing all aspects of the platform economy to cope with the increasing demand for takeaways. The global pandemic of coronavirus has boosted the demand for food delivery because of the restrictions on eating out. The study showed that dark kitchens are turning the restaurant business upside down so that traditional dinners at the restaurants are becoming a thing of the past. Companies may use dark kitchens at a significantly lower cost than the commercial restaurant space, which provides a safe and flexible opportunity to develop takeaway and delivery services.
For this reason, lots of franchisors in the food and beverage industry are trying to find ways to leverage dark kitchens in order to meet the growing demand of takeaway clients and to benefit from the advantages that dark kitchens can offer. Even though critics believe that dark kitchens are gradually replacing the traditional restaurants and the concept of "dining out", they're definitely a trend that will last long.
Business models
The traditional dark kitchen
Many famous restaurant chains have decided to open their own dark kitchens to cope with the increasing demand for takeaway. This is the standard operating model, in which one company uses one kitchen and counts on supply channels. The companies can create their own delivery channels or use the services of such platforms as UberEats, Just Eat, etc.
Famous Asian kitchen chain "Wagamama" opened its first dark kitchen three years ago and intends to open four more kitchens in 2021 (however, they're still using the services of Deliveroo to meet the demands of their customers). "Wagamama" is currently planning to expand in the communities not served by existing restaurants.
The most famous fast food restaurant "McDonald's" launched its first dark kitchen last year in West London and Hanworth. The company preferred to use Uber Eats services. According to the managers of the restaurant, the dark kitchen will allow the restaurants to keep meeting the demands of their customers and offer them an excellent experience.
Another well-known food chain, "Nando's", has also opened a few takeaways in different areas of London. This business model looks very interesting: customers can still enjoy eating out, but the restaurants are quite small, and the kitchens are very large, which allows satisfying the growing demand for takeaway. It's like a cross between a traditional restaurant and a dark kitchen. Likewise, a popular Mexican restaurant, "Tortilla", has launched a small restaurant and a large takeaway kitchen to serve numerous online orders.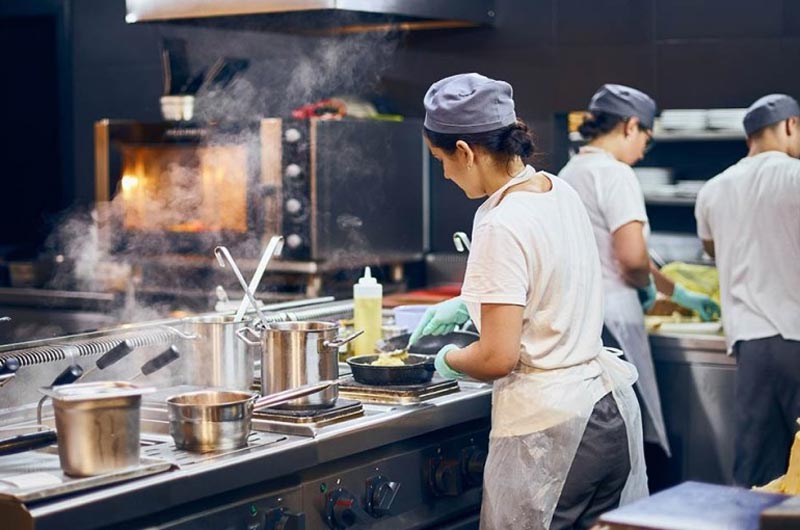 Multi-brand dark kitchen
A few start-up businesses have introduced a new model of the dark kitchen by establishing an online "family" of restaurants – providing the clients with a marketplace of several brands that share the same kitchen and are managed by one mother company. Such a model can successfully harness data analysis to deliver the most popular dishes based on local demand via its personal delivery platform.
"Tiny Cloud Kitchens" has been using this model to manage online brands in London for four years. This platform, developed by Philip McGuinness, includes five distinct online restaurant brands that share one kitchen and are currently looking for franchise partners all over the United Kingdom. It turned out to be an excellent opportunity for franchise brands because it doesn't require high capital investment, while the ROI can be made in a very short time.
The new French company "Taster" and a start-up business from Germany "Keatz" are major competitors in this field. Both of them are quickly conquering the British market.
Aggregator-owned dark kitchen
Popular food delivery aggregators are currently using the dark kitchens model to give partnering restaurants an opportunity to lease kitchen facilities from which orders can be delivered. The main difference from the above-mentioned models is that each restaurant generally works in an individual kitchen but uses the courier company's vehicles.
"Deliveroo" is one of the most popular food delivery companies, with its "Deliveroo Editions" premises opened four years ago as a branch of the main brand. During this period, "Deliveroo" has turned "Editions" into a broad kitchen infrastructure operating all over the UK. Moreover, the company is planning to conquer the European market in the near future. Every kitchen space is strategically situated based on the client order data to provide a fast and convenient delivery service. Today, "Editions" have almost 20 sites across Britain (half of which are located in the capital), each of which usually includes up to ten kitchens and six chefs.
Such famous brands as "Dishoom" and "Honest Burger" have used the services of "Editions" in order to meet the demands of their takeaway customers and attract more customers. "Deliveroo" offers all cooking equipment and cleaning staff, which means the lack of preliminary costs to the operator. Using "Deliveroo", you don't have to pay for rent. However, the company generally requires that orders are carried out only via its platform.
In spite of the success of "Editions", other famous delivery chains like "Uber Eats" are not currently working in the dark kitchen industry in Great Britain.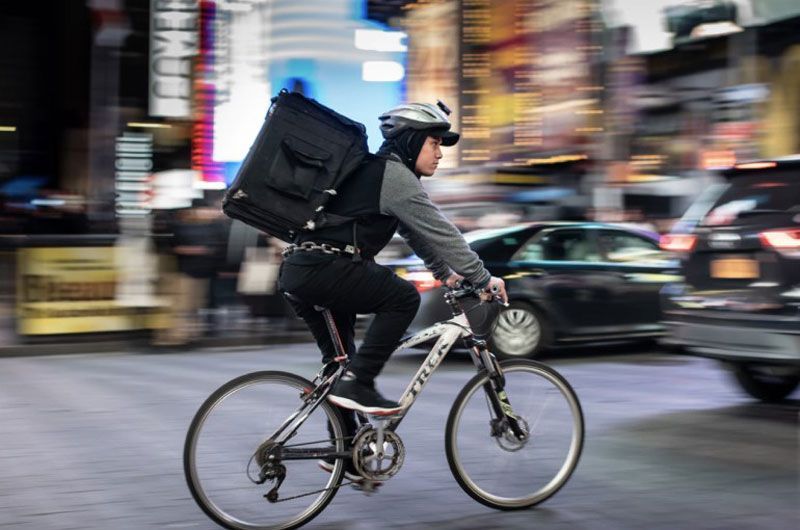 Outsourced dark kitchen
Commercial cooking start-ups that lease kitchen spaces to food companies represent one of the recent developments of the dark kitchen field. Three years ago, Travis Kalanick, a former CEO of "Uber", purchased a competing British dark kitchen company "FoodStars". To date, "FoodStars" owns about a hundred fully equipped commercial kitchens all over the UK and rents its real estate to many different restaurants and food delivery companies searching for additional capacity.
Likewise, British "Karma Kitchen" rents out fully kitted out commercial kitchens, with the last funding round raising over £250m with a view to conquering the European market. Similar concepts are flourishing across the globe, with "Reef Technology" in the US specifically dedicated to turning car parks into food logistic hubs, and Dubai firm "Kitopi" currently managing 25+ dark kitchens all over the UK and US. According to the co-founder of "Kitopi", dark kitchens help restaurants to expand and attract more clients.
Pros and cons
Dark kitchens provide many benefits to restaurants, the most important of which is, of course, is low overheads. This is especially useful for the brands who want to expand without spending money on purchasing or renting kitchen space. There are much lower expenses, as a dark kitchen means no service personnel or restaurant operating costs. In addition, dark kitchens give the restaurants an opportunity to profit from the demand for online food ordering and attract more clients by using third-party delivery services and their suburban locations. They are especially attractive to businesspersons and franchise builders as they can be easily closed with little expenses to a public-facing restaurant if they fail to achieve success.
Nevertheless, the main problem for restaurants utilizing dark kitchens is maintaining brand equity. Abandonment of the "eating out" experience combined with lower costs provided by dark kitchens can cause brand dilution, particularly in the premium segment. The situation could become worse because of a decline in the quality of food resulted from the logistics involved in the delivery. Restaurants may require groundbreaking marketing strategies to deal with this. In addition, they'll have to choose their delivery partners very carefully in order to preserve a high quality of service. After all, if an order is delivered late or stale, it will hurt the company's reputation.
The restaurant owners should be very careful and comply with all food industry standards and regulations in food delivery.
Coronavirus helps the dark kitchen trend grow
The effects of COVID-19 and the related closure of restaurants across the globe have accelerated the growth of the food delivery sector. Having no other option, restaurants have been obliged to consider the option of dark markets to attract clients and stay afloat.
According to the CEO of "Deliveroo", the delivery system has observed a significant growth in customers. Moreover, the existing clients started to make more orders because of coronavirus restrictions. "Deliveroo" is going to make huge investments in the expansion of its dark kitchen chain this year.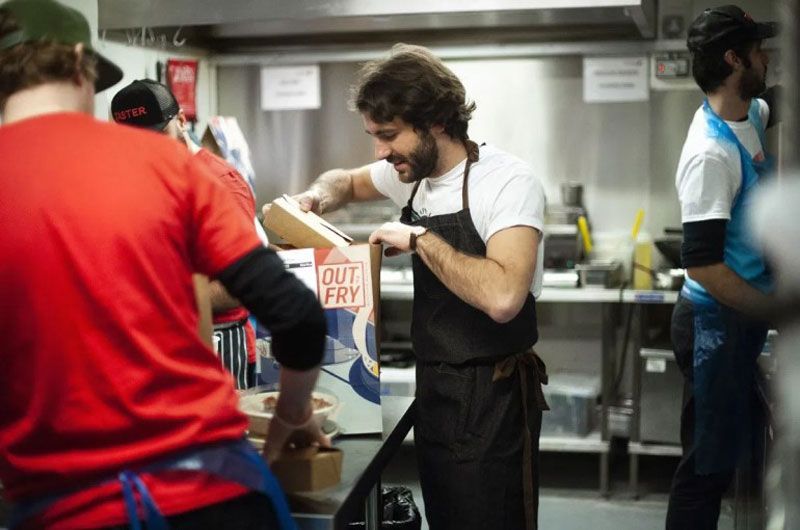 Findings
Although I don't think that the future is with virtual restaurants, I do believe in the continuous development of the dark kitchen industry. Regardless of their type, dark kitchens will keep growing in the years to come, with restaurants seeking to expand internationally and a growing number of new companies emerging in the dark kitchen industry.
While franchisors are trying to solve the dilemma on how franchisees are allowed to interact with third party implementing partners or aggregators (or not, depending on circumstances), franchisors also have to figure out how the dark kitchen model (as well as related delivery channel) is integrated into their franchise program. This type of integration creates further challenges over the controls to impose on franchisees and the associated legal (usually treaty-based) remedies that a franchisor will resort to if things go wrong.
---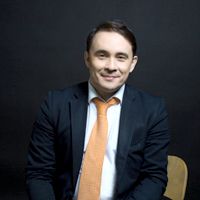 Written by
Vasil Gazizulin
Founder of Topfranchise.com
CEO Expedition 2009 - 2014
Author of a book «GROW WITH A FRANCHISE»
Want to advertise your franchise with us and successfully boost your business?
Please send us your request and we will get back to you shortly!
DIDN'T FIND WHAT YOU WANT?
ASK THE EXPERTS