The Top 5 Staffing Franchise Businesses in Canada for 2022
Update: 12.11.2021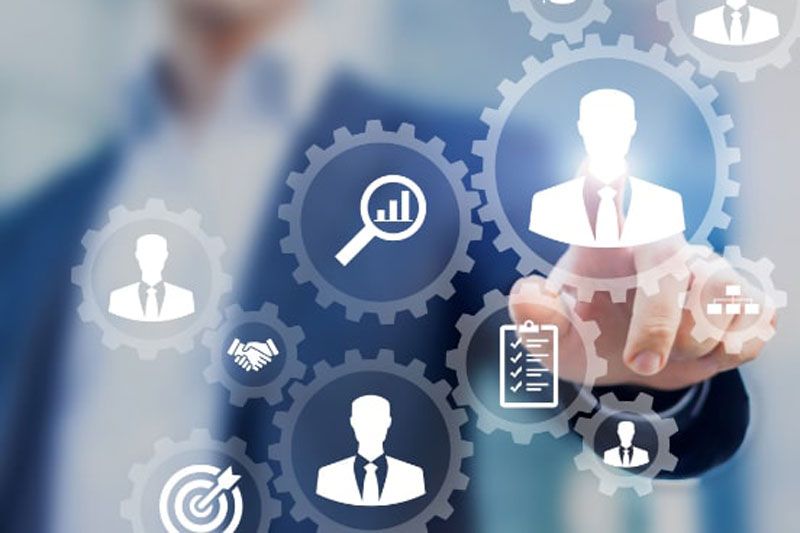 Impacted by the growth of remote work requirements under pandemic conditions, Staffing franchise businesses have changed their approaches shifting to new trends. Besides, according to recent studies 43% of Canadian employers expect to add new jobs in 2022. It means that currently the industry creates ideal opportunities in Canada for investors.
Staffing business in Canada could be very rewarding, however, it requires a good strategy, knowledge of business processes and a lot of other skills. Staffing franchises give a new entrepreneur a chance to build income quickly and simply by using their recommendations and assistance. The best staffing franchises provide their franchisees with advanced marketing and sales training; business planning; IT support; numerous group programs; hiring assistance, etc. If you`d like to join a company which involves communication within the business community in Canada, here is a list of popular staffing franchise opportunities in Canada for you.
Here is the top 5 best staffing franchises in Canada
Sanford Rose Associates
Founded in: 1959
Franchising since: 1970
Franchise units: 72
Initial investment: from $142,000
Royalty Fees: 7%
Sanford Rose Associates® mission is "finding people who make a difference"® in a way that builds client satisfaction and brand name recognition so that we are recognized by the global hiring community as comprehensive solutions providers and preferred partners of choice. We offer EntrepreneurExpress, an intensive start-up program; continually advanced marketing and sales training; business planning; our proprietary Dimensional Search process; strong owner network; IT support; proprietary software; numerous group programs; hiring assistance; executive staff with over 100 years of industry knowledge and experience.
---
Resume Hut
Founded in: 1984
Franchising since: 2006
Franchise units: 1
Initial investment: from $30,000
Royalty Fees: 1.5%
The Resume Hut has been facilitating the dreams of our clients since 1884. Whether through resumes, cover letters, career/employment coaching, interview skills coaching or other services we are there to help. Join us to become a licensed franchisee and become part of a growing team of employment professionals. We train you and partner with you to ensure your profitability.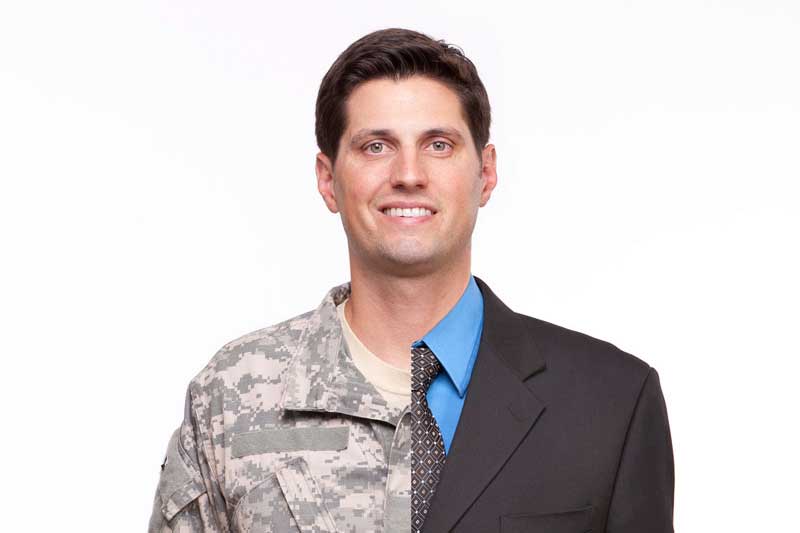 ---
Patrice & Associates
Founded in: 1989
Franchising since: 2010
Franchise units: 137
Initial investment: from $79,000
Royalty Fees: 0%
We are the gold standard in hospitality recruiting. As the preeminent hospitality recruiting service in North America since 1989, Patrice & Associates helps thousands of managerial candidates every year find rewarding jobs in the restaurant and hospitality industry. The company has exclusive recruiting partnerships with some of the nation's largest restaurant chains and hotels to ensure those hospitality venues recruit the top managers in their industry. As a franchisee with Patrice & Associates you'll enjoy a rewarding career with a proven system.
---
FPC Executive Recruitment
Founded in: 1959
Franchising since: 1973
Franchise units: 61
Initial investment: from $65,000
Royalty Fees: 8%
Our national network of FPC Executive Recruiting Firms specializes in permanent job placement for professional, executive and middle management positions. The Fortune Franchise system consists of over 60 FPC offices, placing key players across the U.S. within a wide range of industries and job disciplines. We are set for global expansion. Investing in yourself is the best path to take when creating a career and future for yourself. With FPC, as an executive search franchise owner, we give you the support to boost your career in a business you love.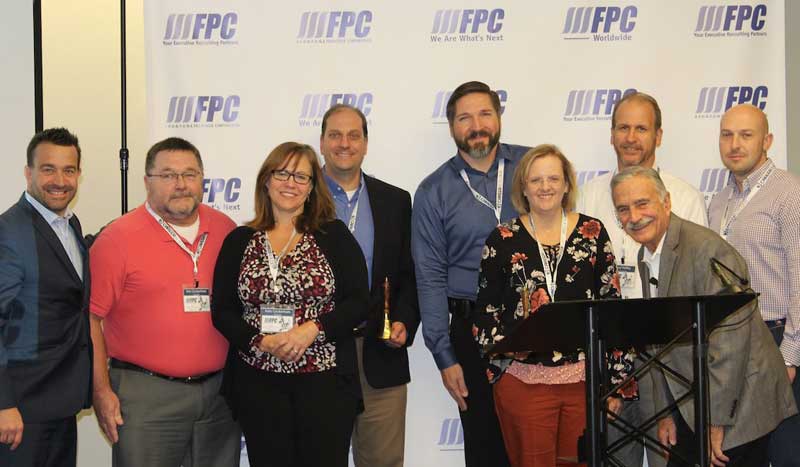 ---
Express Employment Professionals
Founded in: 1983
Franchising since: 1985
Franchise units: 816
Initial investment: from $165,000
Royalty Fees: 8.6%
Express offers new franchise owners the unique chance to build income and equity while helping people grow their careers and impact the local community. It's a professional business with weekday hours. Individuals with staffing industry experience can also benefit from our "Boost to Ownership" package. Express franchise owners have the opportunity to control their schedules in a professional 8 to 5 business. It's a business you can be proud to run and allows you to be involved in your community.
---
Conclusion
To summarize, we can say any of the listed above staffing franchises is worth buying. But there is a lot to consider while choosing the best one for you. Pay attention to the reputation of the brand, what training and support are offered, check if the other franchisees are successful. But the main thing you need to do is to align your budget with investment requirements of the brand. In order to ease the challenge, we have made the comparison flowchart of the best staffing franchises in Canada for you. It shows the minimum estimated initial investment of each brand. By using it, you can figure out the difference in financial requirements for each franchise, and decide which one fits you the most.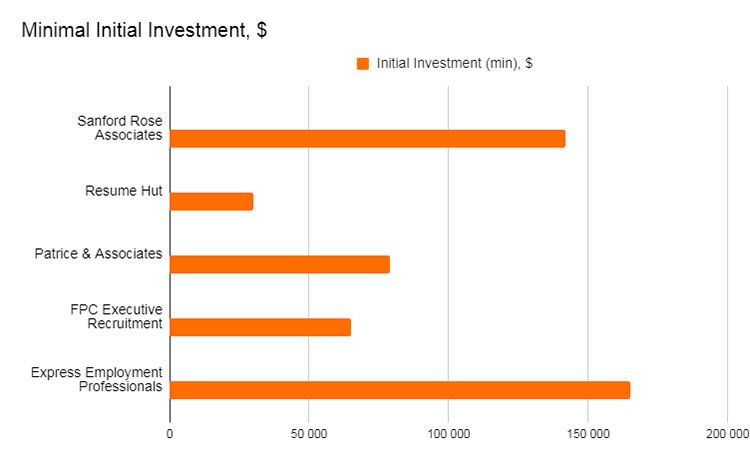 View all Staffing Franchises
Want to advertise your franchise with us and successfully boost your business?
Please send us your request and we will get back to you shortly!
DIDN'T FIND WHAT YOU WANT?
ASK THE EXPERTS