Best Halal Food Franchises and Their Cost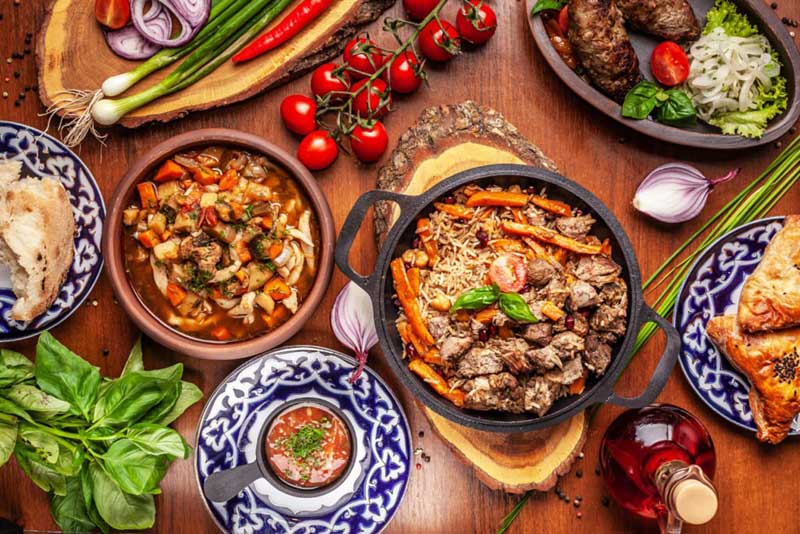 The industry of halal food is booming. Halal means that products, which the food is made from. They are processed under Muslim traditions, and they do not contain components that should not be eaten by a Muslim. Halal products are considered clean and of spiritual origin. They have a specific way of being prepared. Halal rules define these ways. The Muslim countries - Saudi Arabia, the Arab Emirates, Indonesia, Egypt, Turkey and Pakistan have a high demand for halal dishes. However, not only Muslims take interest in halal goods but also people of other religions. The annual halal food sales revenue is estimated at 2 trillion dollars.

There are over 1.7 billion Muslim people, and the number continues to increase. Halal food will only continue to gain momentum. Therefore, there already exist a lot of businesses that operate in this ever-growing industry. There are quite a few franchises to choose from. Here are the top 11 halal food franchises that have established themselves on the market, and offer a chance to access a prosperous segment.
12 Best Halal Food Franchises for Sale and Their Cost
1. Wayback Burgers
The brand was founded in 1991, and in 2008, they began franchising. Since then, Wayback Burgers has become one of the leading American restaurant chains with many international units. Nowadays, it has over 170 locations, and they plan to open more.
Wayback Burgers offers a diverse menu, which includes not only burgers, but breakfast meals, sandwiches, salads, milkshakes and other beverages. The brand is halal compliant, which attracts an additional target audience. There are takeout and delivery options. At Wayback Burgers, you can find only top-quality products and friendly service. The brand is always in the search of ambitious entrepreneurs who are eager to achieve success and receive comprehensive guidance and support along the way.
What is the cost?
Initial Investment: $500,000-$600,000
Liquid Capital: from $300,000
Franchise Fee: from $35,000
Royalty Fee: 5%

---
2. The Halal Guys
The brand originated from the food cart. In 1990 Abdelbaset Elsayed, Mohammed Abouelenein and Ahmed Elsaka noticed that there was a demand for traditional halal food, and seized the opportunity. Their carts soon acquired an enormous popularity that put the brand on the map.
Now, The Halal Guys is a well-recognized and fast-growing halal food franchise with many units in North America, Asia and Europe. There are over 100 units worldwide. The brand's specialties, gyros and falafel, earned the adoration of many customers, and they attract more fans every day.
What is the cost?
Initial Investment: $365,000 - $1,163,000
Liquid Capital: $25,000-$100,000
Franchise Fee: $60,000
Royalty Fee: 6%
Ad Royalty Fee: 2%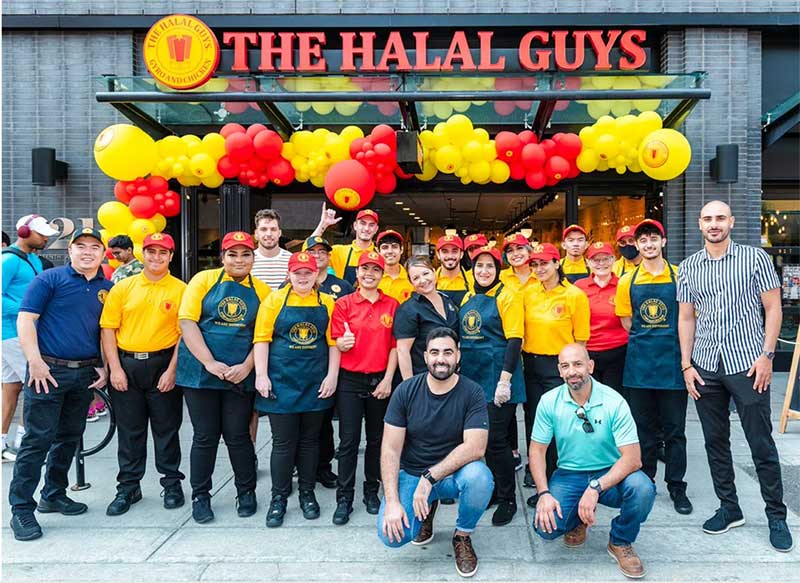 ---
3. Steak 'N Shake
Steak 'n Shake is an American brand that offers top quality steak burgers, fresh and hot french fries and handmade milkshakes. Steak 'n Shake has over 530 units in the USA, and it is actively looking for more franchisees to take part in the company's growth throughout the world. Since 1934 the Steak 'n Shake has been preparing signature steak burgers with signature hand-cut steaks.
Nowadays, the brand is well-recognized and has a solid client base. Steak 'n Shake uses fresh and top-quality ingredients to make hot and delicious burgers that have loyal followers throughout the world.
What is the cost?
Liquid Capital: $10,500
Franchise Fee: $10,000
Royalty Fee: 5.5%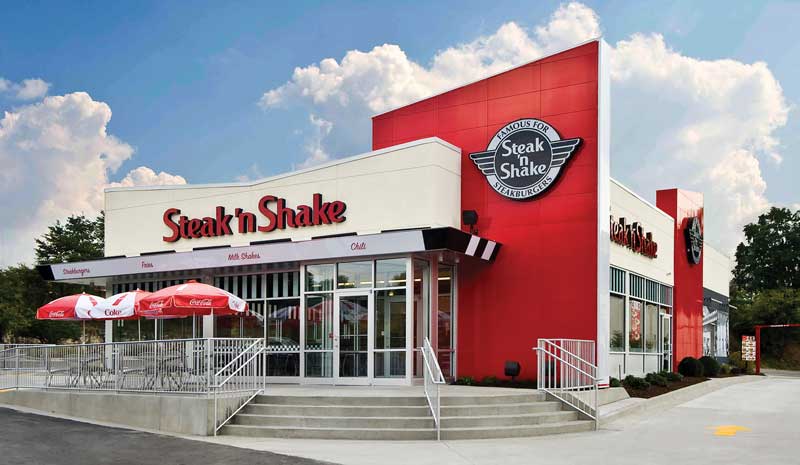 ---
4. Burgerim
Burgerim is an American Halal burger restaurant with many units across the nation that is recognized throughout the world. It offers a variety of patties like beef, turkey, vegetables, lamb and fish, and different fresh salads and sides. It is a halal compliant restaurant that attracts additional customers from everywhere. Another reason the company is so popular is the innovative interior of its units. People can dine in a nice and unique atmosphere while enjoying tasty food.
What is the cost?
Initial Investment: $150,000 - $400,000
Liquid Capital: $50,000
Franchise Fee: $50,000
Royalty Fee: 5%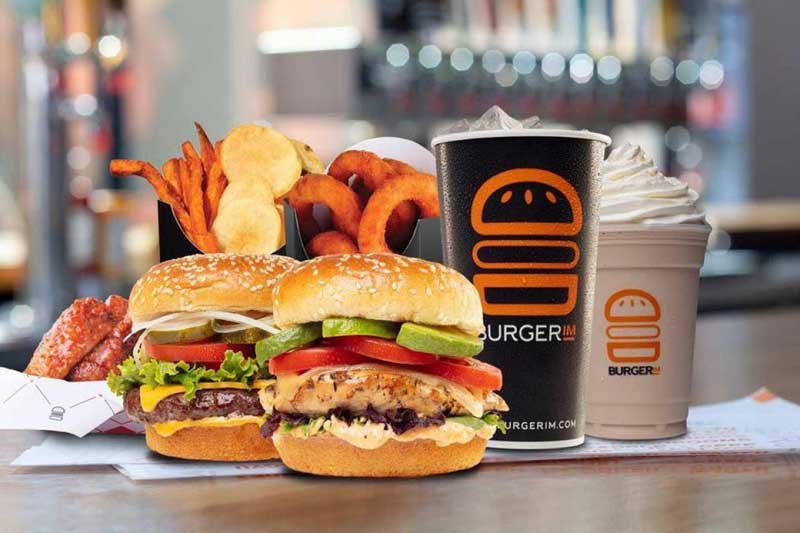 ---
5. Mad For Garlic
Mad for Garlic is a Korean establishment that serves Italian food with garlic as a key ingredient in every meal. It was launched in 2001, and quickly became a very popular restaurant not only in Korea, but worldwide as well. The unusual concept of the brand attracted many customers. Thanks to the varied menu and only fresh and top-quality ingredients along with availability of halal options, the brand has become well-recognized, and it is looking for franchisees from anywhere in the world.
What is the cost?
Minimum Investment: $250,000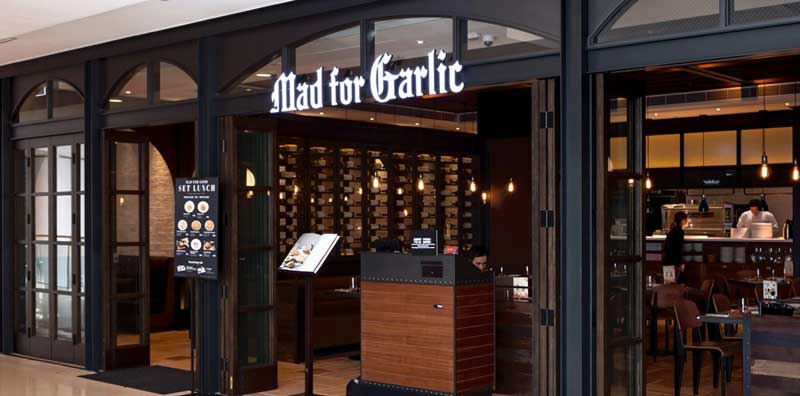 ---
6. Pizza Hut
Pizza Hut is one of the biggest fast-food chains worldwide, with over 30 thousand franchise units in all countries. Brothers Den and Frank Carney set it up in 1958 in Kansas. The company specializes in pizzas and its many varieties, also pasta, chicken wings and garlic bread. There are two types of stores available for opening - Pizza Hut, a full-on family restaurant for dining and getting together, and Pizza Hut Express. Pizza Hut is halal compliant.
What is the cost?
Initial Investment: $367,000 - $2,064,000
Liquid Capital: $350,000
Franchise Fee: $25,000
Royalty Fee: 6%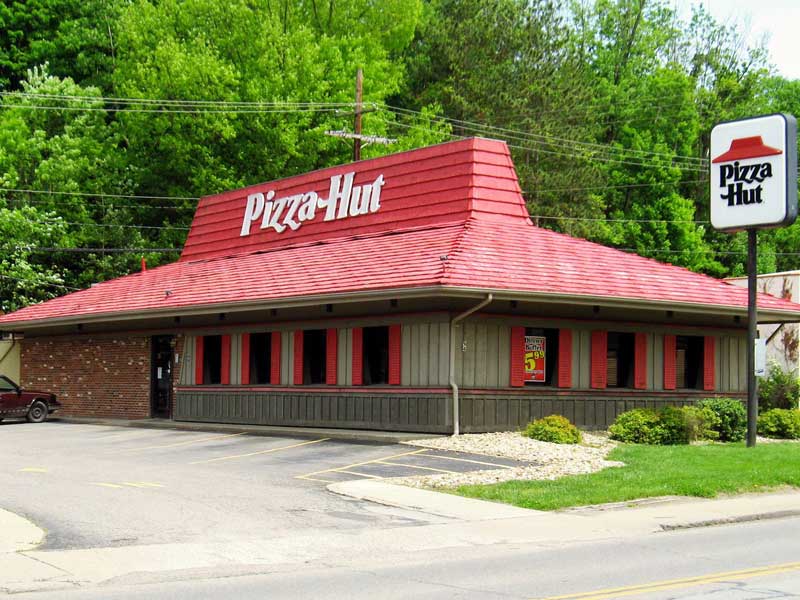 ---
7. DIFR Brands
DIFR is an international food and drinks group that represents well-recognized food brands like Pi Pizzeria, Chili House, Lee's, and Sansai Fresh Grill & Sushi Kitchen. The company offers halal compliant products. The group provides support and marketing tools, connects with suppliers, and provides customized menus.
What is the cost?
Minimum Investment: $150,000


---
8. KFC
KFC is a world-famous American fast-food chain specializing in chicken dishes. Harland Sanders found it in 1930. At KFC, only fresh chicken meat is used, which is brought to establishments every morning by local suppliers. Thanks to the fresh, tasty chicken in crispy breading, a varied menu and a unique taste, KFC has a large and loyal customer base and thousands of units across the world. KFC serves Halal food in many locations across the world.
What is the cost?
Initial Investment: $1.2 million - $2.5 million
Liquid Capital: $750,000
Franchise Fee: $45,000
Royalty Fee: 4-5%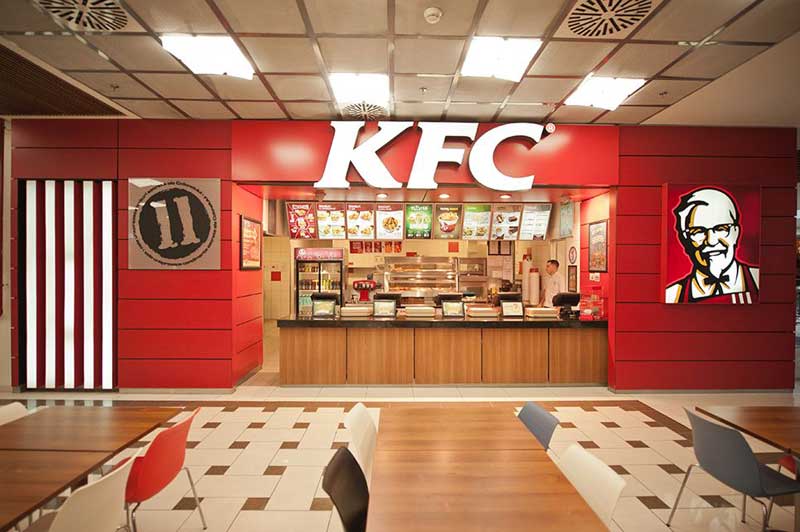 ---
9. Subway
Subway is a fast-food chain with the largest number of locations. It has over 44 thousand units worldwide. In 1965, the company started in the US. The main dishes that it serves are sandwiches, or "subs", along with salads and wraps. The brand provides a healthy alternative to fast food. Fresh ingredients, a wide variety of toppings and sauces, freshly baked subs attract more loyal followers every day.
There are some Subway franchises that cater halal meat. Usually, it is shown on menus or on the stores via labels. You can find halal options in the UK and India, for example.
What is the cost?
Initial Investment: $100,000 - $343,000
Liquid Capital: $40,000
Franchise Fee: $15,000
Royalty Fee: 8%
Ad Royalty Fee: 4.5%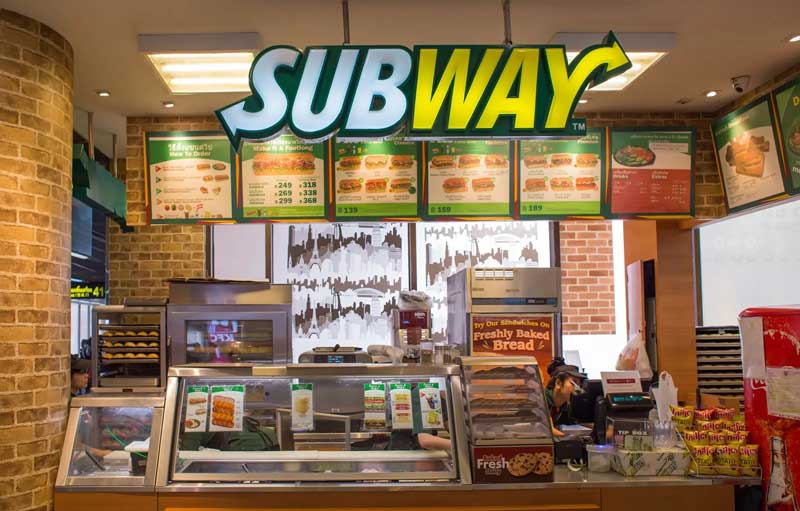 ---
10. German Doner Kebab (GDK)
GDK is a fast-food restaurant that specializes in preparing kebabs. It originated in Germany in 1989. From then on, the company has perfected cooking methods and menu variety, and now GDK is a well-known establishment that is famous worldwide. Every unit of the company uses only top-quality halal ingredients and provides a wide variety of specialty sauces and freshly baked bread.
The company is looking for franchisees from anywhere in the world to increase its influence and enter new markets.
What is the cost?
Initial Investment: up to $450,000
Liquid Capital: $250,000
Franchise Fee: $25,000
Royalty Fee: 6%
Ad Royalty Fee: 3%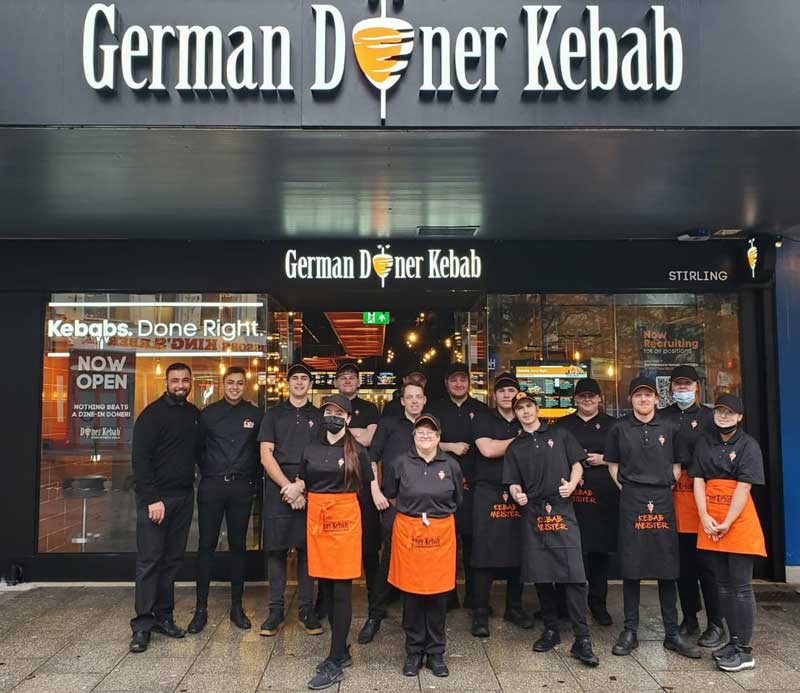 ---
11. Hummus Refi
Hummus Refi is a street food chain that offers high-quality halal Mediterranean dishes along with juices, spices, and sauces. The brand uses fresh produce and offers quality service to its customers. Hummus Refi constantly improves the menu by adding new dishes in order to offer a variety of choices to clients. The brand always works on creating a friendly atmosphere among customers and allowing them to reconnect with traditions.
What is the cost?
Minimum Investment: $250,000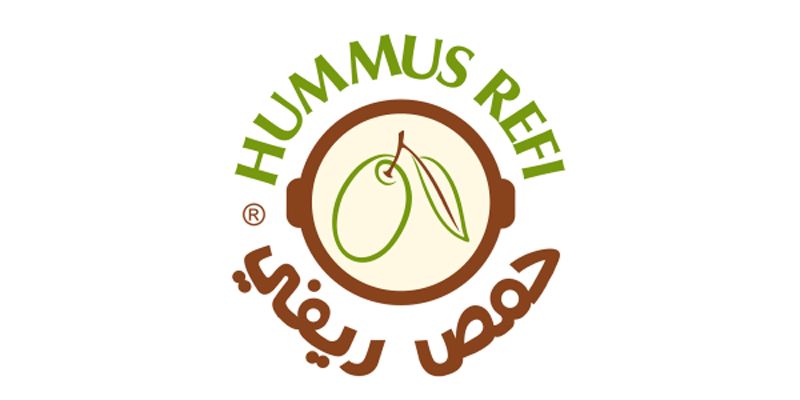 ---
12. Nando's
Nando's is a fast-food restaurant brand that specializes in the serving of chicken dishes. The brand serves grilled chicken, burgers, beverages and desserts. Nando's offers halal produce in many units. Thanks to fresh products and top-quality service, the restaurant is highly popular among customers.
What is the cost?
Initial Investment: $341,000 - $458,000
Liquid Capital: $30,000
Franchise Fee: $14,000
Royalty Fee: 7%
Ad Royalty Fee: 5%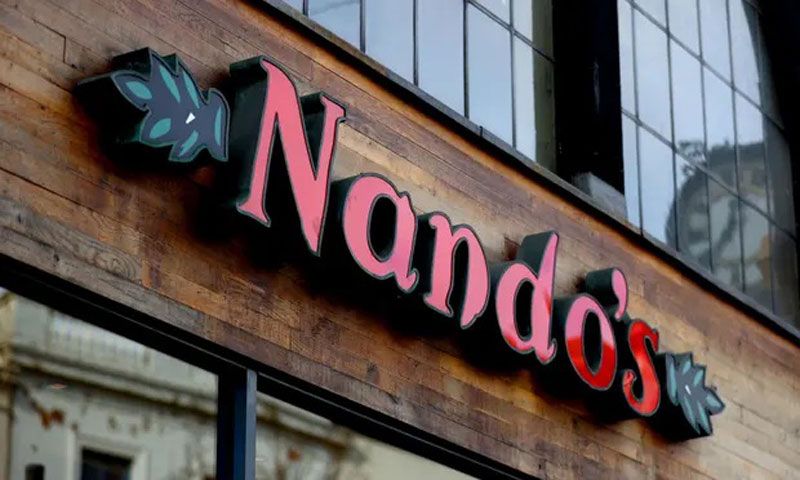 ---
Browse franchises by countries

USA

India

Canada

The UK

Indonesia

The Philippines

Australia

The UAE

Saudi Arabia

South Africa

Germany

Pakistan

Singapore

Malaysia
Other countries
Want to advertise your franchise with us and successfully boost your business?
Please send us your request and we will get back to you shortly!
DIDN'T FIND WHAT YOU WANT?
ASK THE EXPERTS