How much does a McDonald's franchise cost?
McDonald's. The most famous and widespread world franchise. In Time Magazine McDonald's list of 200 best franchises, it consistently ranks first. Despite the fact that in terms of the number of outlets 7-Eleven overtakes McDonald's, McDonald's overtakes literally all the world's franchises in earnings, which makes it also the most profitable franchise in the world.
With such overwhelming financial success, there is only one question for potential franchisees - how much will it cost them to participate in the McDonald's franchise?
This overview article provides a rough listing of the costs of opening one McDonald's restaurant.
The approximate amount for the opening of one McDonald's restaurant and the first three months of its operation ranges from $ 500,000 to $ 2,400,000. This data is not taken from scratch, the company published it in the document on disclosure of information about the McDonald's 2020 franchise (FDD).
Location is the main factor among all factors, on which expenses on opening each new restaurant depends.
Franchisees can choose one of the listed locations:
Traditional restaurant. It is usually settled in separate buildings or shopping malls. Franchisees operate a full-menu restaurant that offers McDonald's high-quality standards, sameness in food, and customer service.
Restaurant "sputnik". You can find them in malls, airports, educational establishments, hospitals, and many different public places. These restaurants offer a reduced menu instead of the habitual one and sometimes may offer products from companies that partner with McDonald's.
Restaurants in STO and STR. These places are usually popular at gas stations and small shops that are located next to them.
How does the McDonald's franchise differ from others?
McDonald's has one important difference from most other franchises: the company itself purchases real estate, after which it leases it out to its franchisees under the right to manage the location, while in other franchises, franchisees, as a rule, have the responsibility for acquiring or renting the required premises, or for the construction of a new building, or for necessary repairs to the property they have rented.
What formats of cooperation are available?
In addition to all of the above, McDonald's offers its franchisees two types of restaurants: new and existing. In fact, the only difference between the two lies in the amount of the lump sum required. For new restaurants, the lump-sum fee is 40% of the total cost. For existing ones - about 25% of the total cost. The lump-sum installment cannot be paid as a result of a loan or credit.
If financing is used to fully cover the initial investment costs, it is imperative that the remaining purchase price be paid within 7 years.
A simple handsel is not enough for being a McDonald's franchisee. The company must verify that the franchisor has minimally $ 500,000 in liquid funds. This money must be available in case of an unforeseen situation when opening a restaurant. Also, when recalculating the actual liquidity of the franchisee, McDonald's necessarily takes into account the usual living expenses until the franchise division begins to generate sufficient profit, which can be called "clean".
Before making the ending decision on buying a franchise and taking this step, you should carefully study the data sent by the franchisor with your professional franchise advisor. This process is essential when purchasing any franchise.
Remember that the universe of fast food franchises is not over at McDonald's! Be sure to check out our section of fast-food franchises to discover new opportunities!
---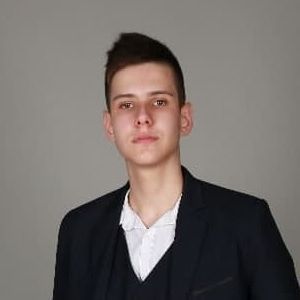 Written by
George Karishik
Franchise expert Topfranchise.com
Browse franchises by countries

USA

India

Canada

The UK

Indonesia

The Philippines

Australia

The UAE

Saudi Arabia

South Africa

Germany

Pakistan

Singapore

Malaysia
Other countries
Want to advertise your franchise with us and successfully boost your business?
Please send us your request and we will get back to you shortly!
DIDN'T FIND WHAT YOU WANT?
ASK THE EXPERTS