The 10 Best Retail Franchise Businesses in Canada for 2023
Update: 12.11.2021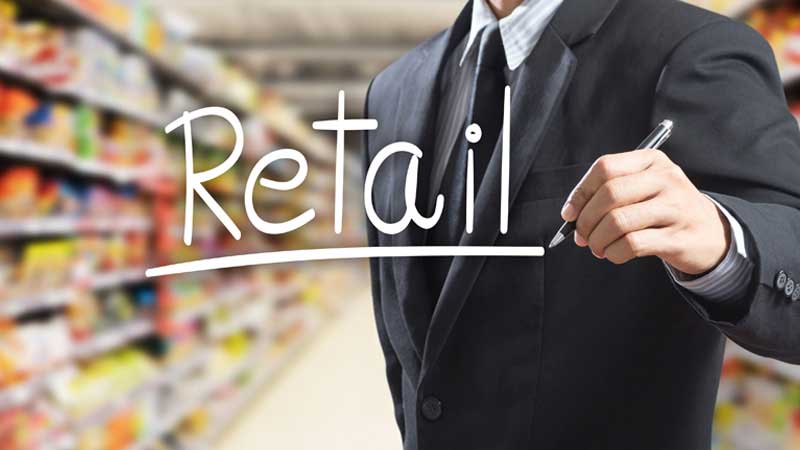 For the past several years Retail Franchise Business has partially moved online. Websites and social networks have been added as the main sources for purchases. The leaders were the first to adapt to changes. Today we are pleased to inform you that the list of the Best Retail franchises in Canada for 2022 includes the same brands as previous years.
Retail business is one of the most popular and versatile. Retail companies specialize in the range of goods starting from footwear and clothes, and finishing with retail pottery painting, as an example. Top retail franchises in Canada offer not only a business concept which stands out from the crowd but also a successful marketing approach and proven business processes. They promise their franchisees a consistent assistance at all stages of running their company. If you would join a friendly team in order to run a successful business together, view the list of the best retail franchise opportunities in Canada for 2022.
Here is the top 10 retail franchises to own in Canada
Global Pet Foods
Founded in: 1976
Franchising since: 1976
Franchise units: 184
Initial investment: from $275,000
Royalty Fees: 4.5%
Paws down, the best retail business for pet lovers! Canadians now spend in excess of $3 Billion on pet food, veterinarian care and other related services. Global Pet Foods is Canada's third-largest pet specialty retailer and sixth largest in North America. We are 100 percent Canadian-owned, specializing in premium, natural, holistic and wholesome pet foods, including Nature's Harvest, our own private brand label. We are a leader in the pet retail business with 185+ stores across Canada. No experience? No problem...our management team can assist in all areas from start to finish. Services include site selection, leasing, store construction, store merchandising, training, marketing, ongoing support and much more.

---
Aaron's
Founded in: 1955
Franchising since: 1992
Franchise units: 722
Initial investment: from $300,000
Royalty Fees: 6%
Aaron's is the NYSE-listed lease-to-own retail giant with over $2 billion in annual system-wide revenue. We have a 60-year proven track record because we offer a growing and underserved market the opportunity to use or to own necessities that they might otherwise only dream about: quality furniture, name-brand appliances, high-tech electronics and state-of-the-art computers. Training will take place online, at our corporate offices, and if available, in nearby locations.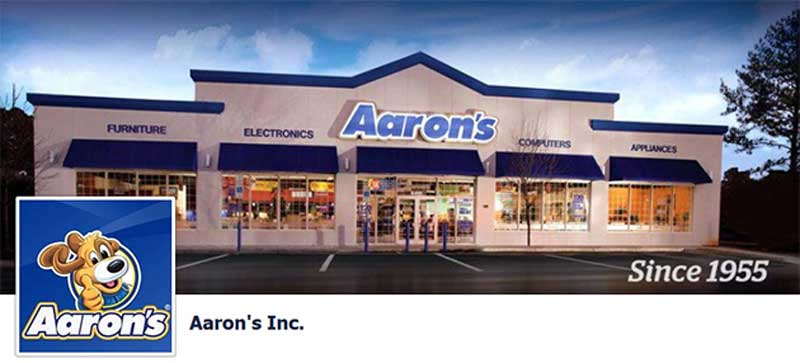 ---
WATCH IT!
Founded in: 1999
Franchising since: 2003
Franchise units: 17
Initial investment: from $250,000
Royalty Fees: 4%
WATCH IT! is a watch, sunglass and accessory retail boutique that is changing the face of time. Founded in 1999, WATCH IT! is a retail company that is expanding across Canada, the United States, and India through a combination of corporate and franchise stores. Every WATCH IT! boutique carries hundreds of unique, innovative styles of brand name watches, sunglasses and accessories that lead the worldwide industry in both technological innovation and fashion. As a new partner, you will attend a comprehensive five-day training program at WATCH IT!'s head office. There, you'll receive an up-to-date operating manual to prepare you for all aspects of the business.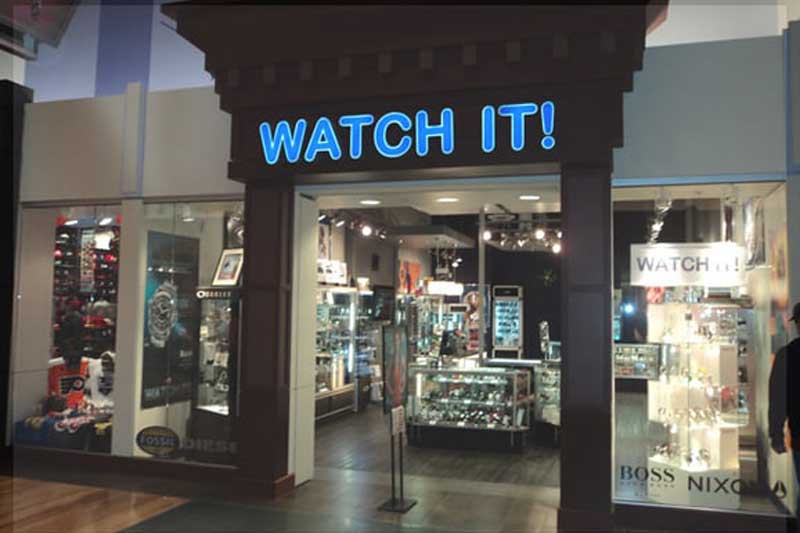 ---
Crock A Doodle Paint Your Own Pottery
Founded in: 2002
Franchising since: 2004
Franchise units: 25
Initial investment: from $75,000
Royalty Fees: 0%
Crock A Doodle is Canada's own retail pottery painting franchise. We bring people together to create, laugh, share and grow, transforming ready-to-paint pottery pieces into amazing works-of-art. Our colourful studios offer hands-on fun for everyone...kids, women, corporate and community groups all gather with us to paint and play. As a proven business concept with powerful branding and ongoing support, Crock A Doodle is your opportunity to create a successful business and have some fun! We're looking for passionate people who want to be part of something special.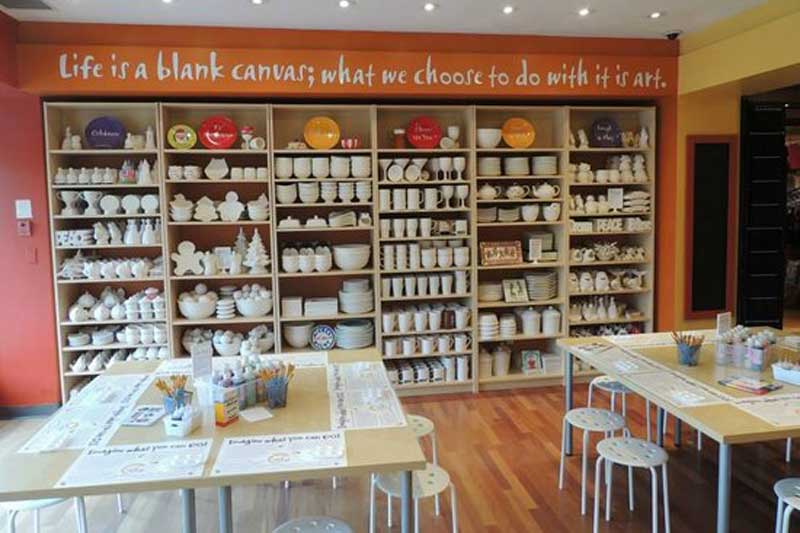 ---
Hallmark Cards Canada
Founded in: 1916
Franchising since: 2001
Franchise units: 73
Initial investment: from $155,000
Royalty Fees: 0%
Hallmark is one of the world's most recognized brand names and is known as an industry leader in product development and innovation. The Hallmark Gold Crown network of stores represents the consumer's premier destination of choice for greeting cards and social expression products. Being a Hallmark franchisee means being part of a team that takes pride in delivering the very best in exclusive products, customer experience and occasion-driven solutions. Hallmark franchisees are privy to many benefits, including comprehensive training and product knowledge systems, marketing support & Hallmark Rewards loyalty program, store design, merchandising services, and more, all driven to build a business that you can take pride in.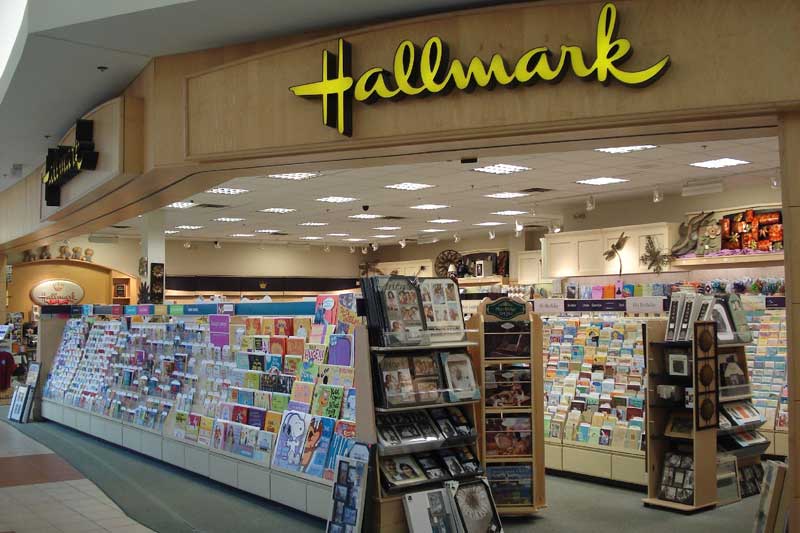 ---
Great Canadian Dollar Store
Founded in: 1993
Franchising since: 1993
Franchise units: 107
Initial investment: from $309,000
Royalty Fees: 4%
Great Canadian Dollar Stores sell an exciting variety of products typically priced between $1.00 and $20.00 and with our multiple price points we are able to capture the greatest customer base within the extreme value segment. We have been a dollar store leader since 1993, providing support and purchasing power without diminishing the initiative and entrepreneurial spirit of our franchise members. Our strong network, offering a specialized 3P's training, negotiated supplier discounts, group buying power and access to our intranet is available for your success.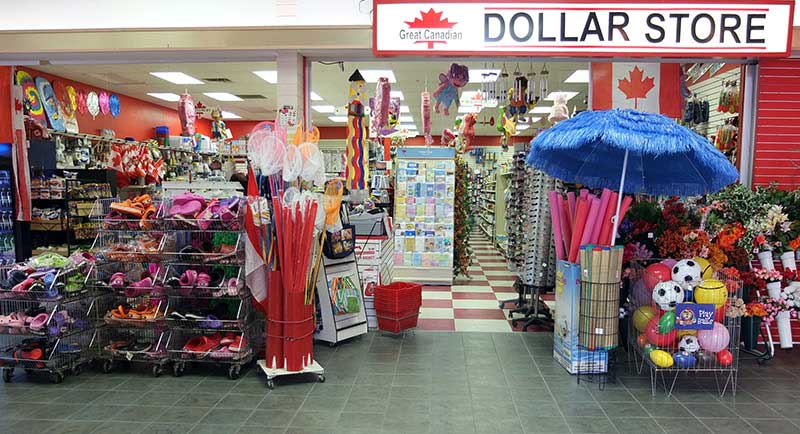 ---
Shefield Express
Founded in: 1976
Franchising since: 1976
Franchise units: 63
Initial investment: from $200,000
Royalty Fees: 3%
Shefield Express is a convenience store within the safe and secure environment of a shopping centre with realistic hours of operation ideal for the current tight labour market. We offer unique product assortment management and strong margins, allowing us to be competitive within our retail category. Our long-standing relationship with the upper echelon of Canadian commercial landlords allows us to secure Grade prime retail locations. Employees of other mall tenants provide an instant source of sustainable traffic. The Shefield Express business model provides broad product assortment to appeal to an expanded demographic.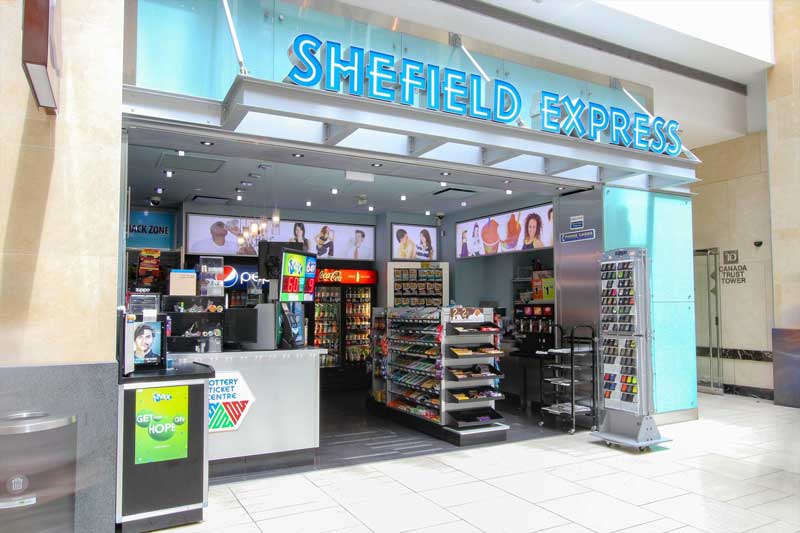 ---
Boomerang Kids
Founded in: 1994
Franchising since: 2012
Franchise units: 8
Initial investment: from $200,000
Royalty Fees: 5%
Boomerang Kids is where smart families shop for high quality children's resale items. Boomerang Kids has over 19 years in business, with 8 franchise locations in Ontario and Quebec We are the only children's resale franchise to offer both in-store and online shopping. The market growth of the resale industry is outpacing regular retail as more people realise we don't need to buy everything new. As a Boomerang Kids franchise owner, you are your own boss, prioritising your time as you wish with the flexibility you need for your family. You become a stronger part of your community, putting cash in their pockets and donating children's items to local charities who support families in need.

---
The Athlete's Foot
Founded in: 1971
Franchising since: 1971
Franchise units: 471
Initial investment: from $250,000
Royalty Fees: 5%
The Athlete's Foot is one of the first Franchisors of athletic footwear stores and is recognized today as one of the world leaders in athletic footwear franchising. The franchise opportunity of The Athlete's Footï has been highlighted in Success Magazine, Franchise Times, Entrepreneur Magazine, Franchise Canada Magazine and numerous other publications globally. The Athlete's Foot was also named Sports Trend's - "Trendsetter of the Year" in both the athletic footwear and virtual retail categories.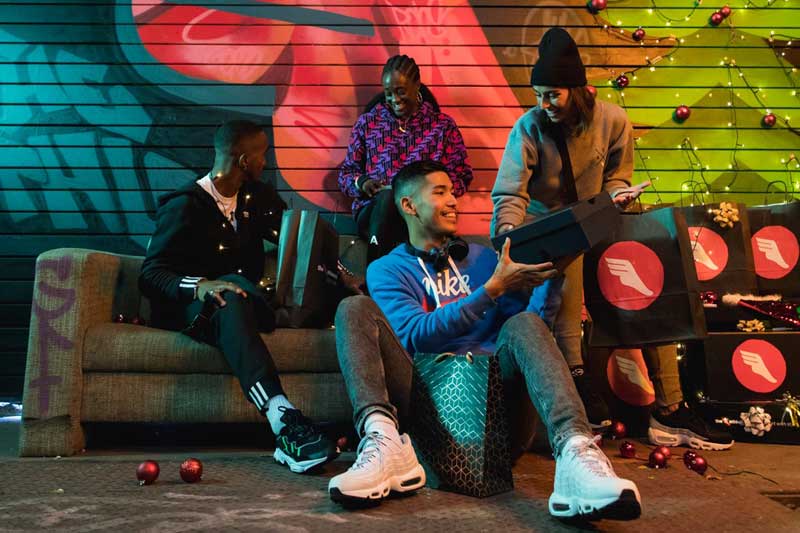 ---
Flip Flop Shops
Founded in: 2004
Franchising since: 2007
Franchise units: 55
Initial investment: from $200,000
Royalty Fees: 5%
Live, work and play with your toes exposed and the freedom of flip flops on your feet. Flip Flop Shops is the authentic retailer of the hottest brands and latest styles of flip flops and sandals. It's more than just a store...it's a lifestyle. Here is your opportunity to become part of the flip flop lifestyle by owning your own Flip Flop Shops franchise. This is your opportunity to take part in one of the fastest growing and most exciting industries in the world. Flip flops are the best-selling footwear worldwide!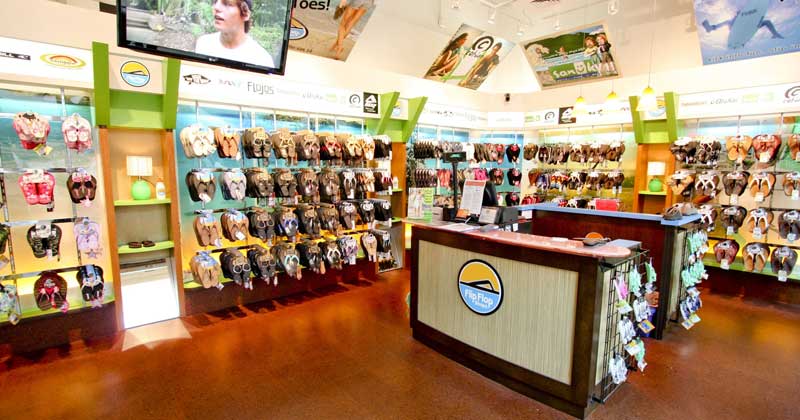 ---
Conclusion
To summarize, we can say any of the listed above retail franchises is worth buying. But there is a lot to consider while choosing the best one for you. Pay attention to the reputation of the brand, what training and support are offered, check if the other franchisees are successful. But the main thing you need to do is to align your budget with investment requirements of the brand. In order to ease the challenge, we have made the comparison flowchart of the best retail franchises in Canada for you. It shows the minimum estimated initial investment of each brand. By using it, you can figure out the difference in financial requirements for each franchise, and decide which one fits you the most.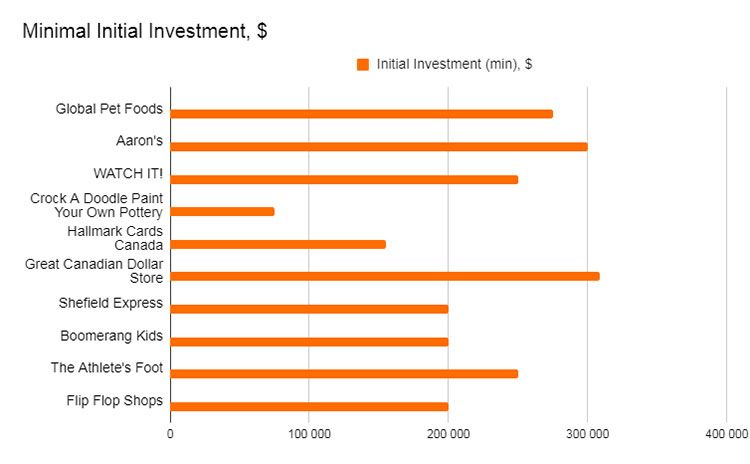 View all Retail Franchises in Canada
Want to advertise your franchise with us and successfully boost your business?
Please send us your request and we will get back to you shortly!
DIDN'T FIND WHAT YOU WANT?
ASK THE EXPERTS