The Top 8 Convenience Store Franchise Businesses in USA for 2021
Update: 04.06.2021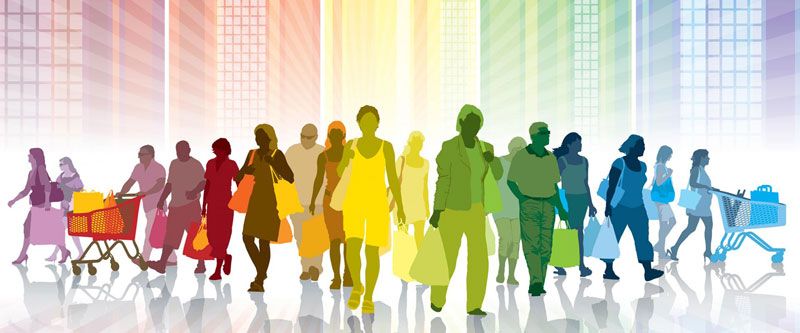 A convenience store is a small retail business, which sells a lot of everyday items. There are over a hundred and fifty thousand convenient stores in the USA, the majority of them belong to franchise chains. The most successful convenience store franchises offer both great service and competitive prices as well as many related products and services. They allow their consumers to pay for utilities, provide drive-thru services, etc. The best convenience store franchises have got a high brand awareness and customer loyalty on the market. They also provide their franchisees with trainings, support, and tools. If you'd like to join a convenience store business, choose one of the Top 8 franchises here.
Here are the top 8 best convenience store franchises in the USA
7-Eleven
Founded in: 1927
Franchising since: 1964
Franchise units: 61,086
Initial investment: from $37,550
Royalty Fees: Varies
7-Eleven is an international chain of over 66,000 convenience stores operating in 17 countries worldwide. 7-Eleven helps Franchisees tailor their businesses "to the individuality of their selected market bases and customer needs," and that means happier customers that come back. Services include obtaining and bearing the ongoing cost of the land, building and store equipment, record keeping, bill paying, and payroll services for store operations fees, and financing for all normal store operating expenses. 7-Eleven's corporate office even pays for the franchisee's water, sewer, gas, and electric utilities.
---
Circle K
Founded in: 1951
Franchising since: 1995
Franchise units: 1,886
Initial investment: from $185,500
Royalty Fees: 3 - 7.5%
Circle K is one of the most widely recognized convenience store brands, known worldwide for quality products and great customer service. Circle K has a rich history of franchising outside of the U.S. & Canada, and plans to grow with strongly capitalized, established operators. From the moment you contact a Franchise Development Manager, to the day your site opens for business, the knowledgeable and committed Circle K Franchise team is dedicated to supporting you. Whether establishing new locations or converting existing properties, Circle K offers benefits to every kind of franchisee.
---
AMPM
Founded in: 1975
Franchising since: 1979
Franchise units: 956
Initial investment: from $430,698
Royalty Fees: 11 - 14%
Petroleum and convenience store franchise growth is an evolving industry with high customer demand. Americans want to get in, indulge, and get out. The ampm brand is well established as part of the West Coast's culture. Powerful, distinctive branding is the cornerstone of ampm's high visibility in the convenience-store franchise industry. With ARCO and ampm convenience store franchise opportunities you get thoroughly distinctive brands, comprehensive support for your businesses and award-winning marketing support. A key element of ampm's convenience strategy is high brand awareness and customer loyalty.
---
RaceTrac
Founded in: 1934
Franchising since: 1934
Franchise units: 500
Initial investment: $1,000,000
Royalty Fees: 3.5%
RaceTrac is known for delivering great service to the guests who come to us for our modern, convenient locations, quality food offers and wide product selection. As a pioneer and leader in the retail convenience industry, RaceTrac is capitalizing on its existing store locations and expertise in fuel and merchandise retailing to recruit and support qualified entrepreneurs. RaceTrac franchisees should have strategic agility, business acumen and integrity. Ideal candidates will possess a desire to join a hands-on business opportunity where franchisees are actively involved in the day-to-day operations. Potential franchisees should have a net worth of at least $700K and liquidity of at least $350K.
---
Dash In
Founded in: 1979
Franchising since: 1979
Franchise units: 58
Initial investment: from $138,600
Royalty Fees: 5.5%
Dash In is an exciting gas station and convenience store franchise opportunity with multiple revenue layers. That means our franchisees have more opportunities to achieve growth and success when compared to other franchised convenience retail concepts. Dash In wants franchisees to be successful over the long term. Our decades of experience help us and our potential franchisees to determine whether they are a good fit. In our experience, successful franchisees share some common traits and professional experiences.
---
Street Corner
Founded in: 1988
Franchising since: 1995
Franchise units: 36
Initial investment: from $99,400
Royalty Fees: 4.95%
The Street Corner Urban Market concept sets us miles apart from traditional, mainstream convenience stores that lack soul and vision. Becoming a Street Corner franchise owner is a proven way to affordably build your own business, and you'll gain access to high-quality design plans, vendors, and hands-on training. Street Corner also offers a Territory Representative Agreement (TRA) that provides a Master Franchisee with a guaranteed, protected territory in which they may develop their own network of stores.
---
Farm Stores
Founded in: 1957
Franchising since: 2015
Franchise units: 422
Initial investment: from $128,501
Royalty Fees: 5%
Farm Stores is America's largest and original drive-thru grocery store. Our customers love the convenience of driving through on their way to work for coffee and a breakfast sandwich or fresh pastry, and coming by again on the way home for a gallon of milk, eggs, and cereal. At Farm Stores, we know that the future success of the Farm Stores franchise is dependent upon the capabilities of each of our franchisees. We want our franchisees to succeed, and we want their stores to thrive. So we provide all of the education, tools, training, support, and marketing that franchisees need to be successful in their business.
---
Gateway Newstands
Founded in: 1983
Franchising since: 1983
Franchise units: 367
Initial investment: from $55,875
Royalty Fees: 3.5%
Gateway Newstands is a chain of convenience stores and kiosks in large office buildings, shopping centres, public places, and transit stations in the United States and Canada. Tap into our vast system & over of 30 years retail experience. Access our exclusive real estate opportunities not consistently available to the mass market. We provide prime locations, store design, fixtures, equipment, operations expertise, initial & ongoing training.
---
View all retail franchises
DIDN'T FIND WHAT YOU WANT?
ASK THE EXPERTS