The Top 10 Oil Change Franchise Businesses in USA for 2023
Update: 15.03.2021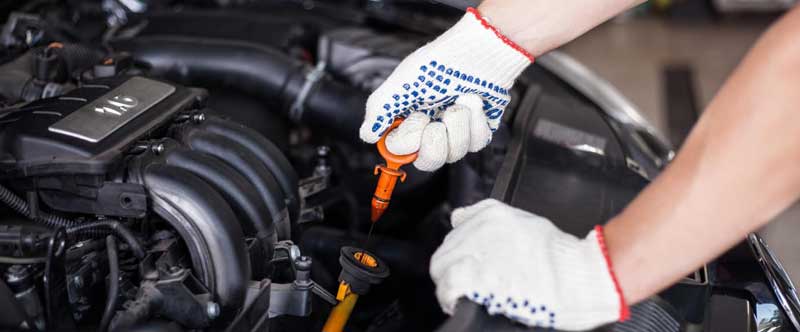 If you would like to start your own oil change franchise business, you are on the right way to a good profit. The demand for automotive services in the USA is huge due to a number of vehicles which is growing by up to 2-3 mln each year. Let`s find out what is the best oil change franchise to choose. First of all, a good reputation and promotion of the brand is critical in the segment. We have made a list of the companies which have dozens and even hundreds of years of experience on the market and are known worldwide. Secondly, a good business offers not only high quality products and services but also a unique and trendy concept. Related services and products like tire rotations, vehicle inspections, fleet service will help you to increase the number of customers. Mobile oil change franchise is a booming trend nowadays as a lot of drivers want the auto service to come to their location which is more convenient and saves time. Thirdly, good franchisor offers a constant and consistent support for their partners including trainings, advertising, help with choosing suppliers, etc.
Here are the top 10 best automotive oil change franchises in the USA
Valvoline Instant Oil Change
Founded in: 1986
Franchising since: 1988
Franchise units: 703
Initial investment: from $174,500
Royalty Fees: 4-6%
We don't just change oil; we protect one of our customers' most valuable investments. Because they rely on their vehicles, they rely on Valvoline Instant Oil Change. Becoming a franchisee with VIOC will allow you to jump-start your success with a proven business model. With VIOC, you'll be partnered with an experienced support team, and you'll have access to training, technology and tools that work.
---
Jiffy Lube
Founded in: 1979
Franchising since: 1979
Franchise units: 2,078
Initial investment: from $234,000
Royalty Fees: 3-4%
There's never been a better time to be in business with Jiffy Lube®. Not only are we the #1 quick lube chain in the nation, we're the top choice for customers looking for an oil change service. Our best performing franchise owners have some experience running a business. We provide award-winning training. No automotive experience required.
---
Strickland Brothers 10 Minute Oil Change
Founded in: 2016
Franchising since: 2019
Franchise units: 31 (Company owned)
Initial investment: $217,000 - $287,400
Royalty Fees: 5%
Strickland Brothers, founded in 2016, is an independently owned and operated car care services company with 31 units throughout the US. The company offers fast and friendly oil change services, along with a variety of preventative maintenance services for customers' vehicles: drive thru oil changes, tire rotations, vehicle inspections, fleet service programs and much more. Strickland Brothers 10 Minute Oil Change is now offering opportunities of franchising for savvy investors to build on the success of their corporate locations and continue its growth into markets Nationwide.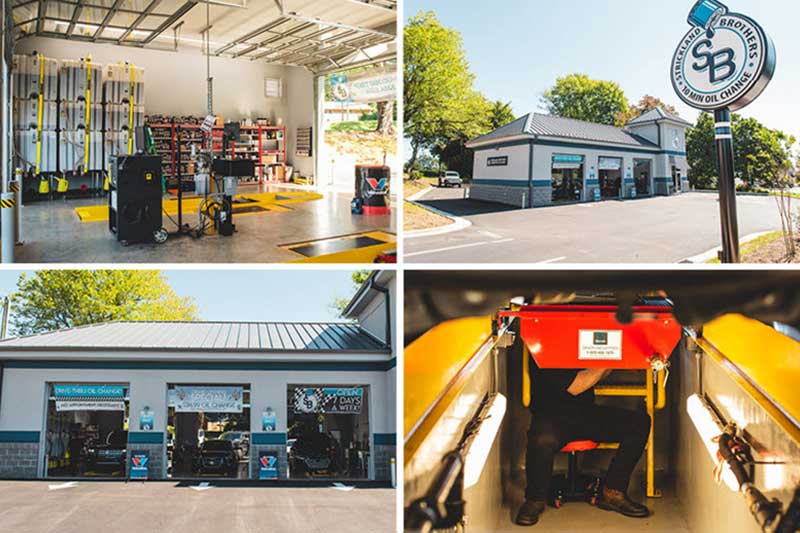 ---
Grease Monkey
Founded in: 1978
Franchising since: 1979
Franchise units: 239
Initial investment: from $156,700
Royalty Fees: 5%
Grease Monkey's service approach is designed to help customers make educated, informed decisions about maintaining their vehicles in a comfortable, no-pressure setting. The Grease Monkey® System is designed to guide franchise owners through every aspect of running a profitable automotive maintenance business. Grease Monkey has pioneered flexible franchising, a way for franchisees to customize their facilities and services for different markets and investment profiles. We also offer the most franchisee friendly franchise agreements in the industry.
---
Chevron Havoline xpress lube
Founded in: 1904
Franchising since: 2001
Havoline, founded in 1904, is a motor oil brand of Texaco, a former major oil company based in the United States that merged with the Chevron Corporation in 2001. Havoline motor oils have always been associated with outstanding performance, and today's Havoline products are no different. When you choose the Chevron Havoline xpress lube program, you get the image, trust and performance of Chevron brands and products without franchise or royalty fees. All while retaining operating control of your business.
See more Franchises in USA in the catalog →
Express Oil Change & Tire Engineers
Founded in: 1979
Franchising since: 1983
Franchise units: 114
Initial investment: $1,863,000
Royalty Fees: 5%
Express Oil Change & Tire Engineers stands out in an industry that continues to grow because of our proven formula for success. If you possess an entrepreneurial spirit and view success as exceeding the customer's expectations, then you may find owning and operating an Express Oil Change & Tire Engineers store to be a rewarding franchise opportunity. Our comprehensive training program will provide all the training necessary for the franchisee to operate all facets of the business.
---
SpeeDee Oil Change & Auto Service Center
Founded in: 1980
Franchising since: 1982
Franchise units: 99
Initial investment: from $197,300
Royalty Fees: 6%
With more than 30 years in the automotive service and repair industry, SpeeDee is proud to stand out as a leader. We're rapidly expanding and looking for progressive entrepreneurs with a strong desire to own and grow their own business. As part of the onboarding process, you'll receive step-by-step training so you can put these proven marketing tools to work! Your training starts long before you open the doors of your service center and continues throughout the life of your franchise.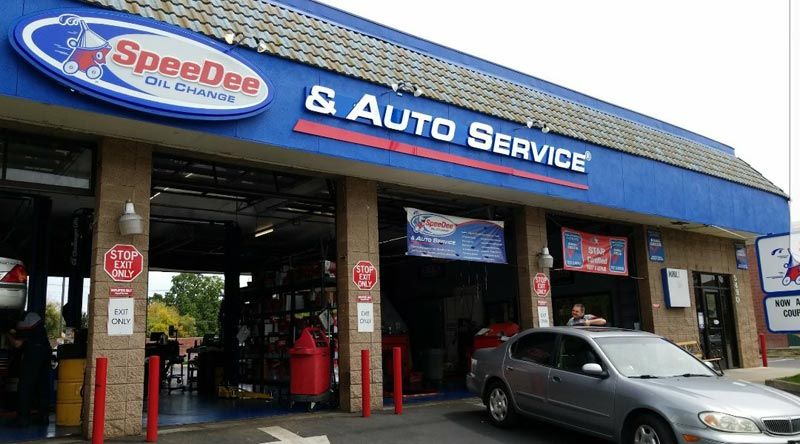 ---
Victory Lane Quick Oil Change
Founded in: 1980
Franchising since: 1986
Franchise units: 25
Initial investment: from $43,000
Royalty Fees: 6%
Victory Lane has a proven model that has worked over and over, and a team that works tirelessly to support the franchisees. You don't need to be an automobile mechanic to own and operate a Victory Lane Quick Oil Change franchise. And our franchisees don't need to change their customers' oil either. Your success as a Victory Lane franchise owner is in properly managing your business. t Victory Lane we teach you everything you need to know in order to run a successful quick oil change franchise.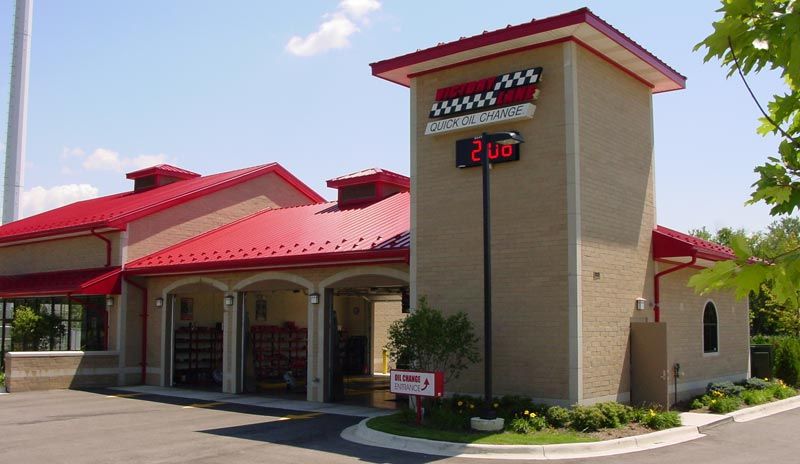 ---
Take 5 Oil Change
Founded in: 1984
Franchising since: 2016
Franchise units: 15
Initial investment: from $637,000
Royalty Fees: 7%
Take 5 is the oil change franchise that has changed oil changes forever. We are Take 5, and we are proud to be the industry disruptor and automotive franchise to own. We took inspiration from the hospitality industry to transform the mundane task of getting an oil change into an enjoyable customer-focused experience. Our revolutionary drive-through oil change services can be found in over 300 locations in 13 states. If you're ready to be a gamechanger, come grow with us!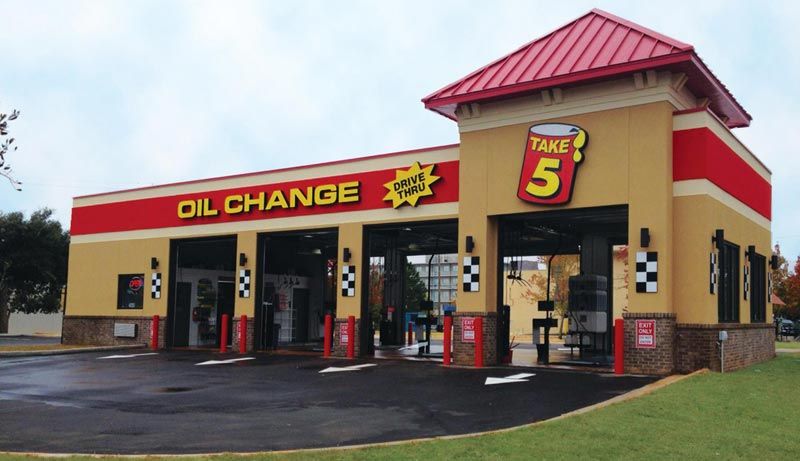 ---
Dipstx Mobile Oil Change
Founded in: 2016
Franchising since: 2020
Franchise units: 1
Initial investment: $54,035 - $106,490
Royalty Fees: 7%
Dipstix Mobile Oil Change, founded by U.S. Army veteran Kris Logsdon in 2016, is a mobile oil change company that makes customers' lives easier by coming to their home, office, or anywhere they are to service customers' vehicles. The company meets the ever-growing demand for oil and filter changes, brake pad replacements, windshield wiper replacements, and tire rotations (they'll even service your motorcycles and lawnmowers!) As one of the first mobile oil change franchises, Dipstix is excited to extend the opportunity for franchisees to change their future and have a quality lifestyle through a fully supported, easy-to-operate business.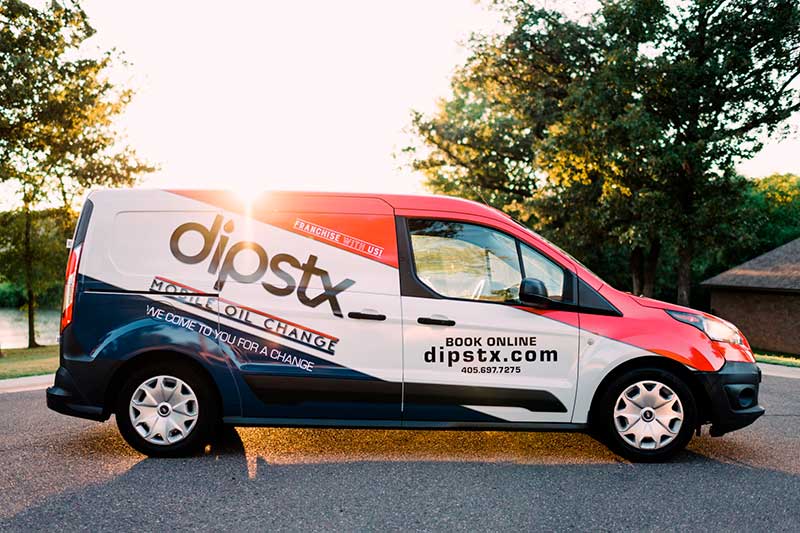 ---
View all oil change franchises
To know more about all stages of franchise development read our article Franchise development. How to develop a franchise.
Want to advertise your franchise with us and successfully boost your business?
Please send us your request and we will get back to you shortly!
DIDN'T FIND WHAT YOU WANT?
ASK THE EXPERTS