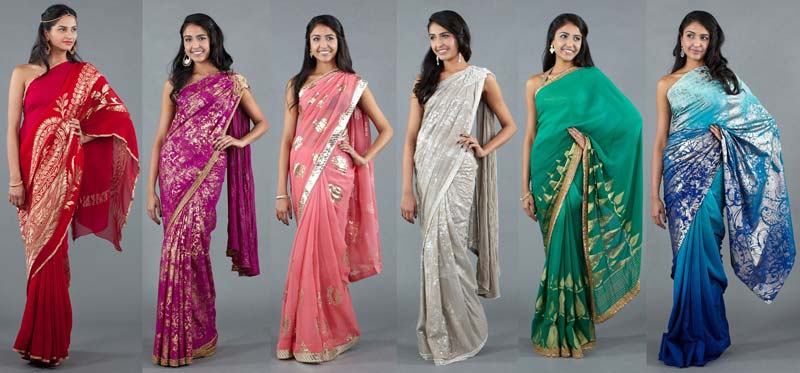 Opening your own retail clothing outlet goes hand in hand with a big risk of facing a tough competition and finding no recognition among customers. However, if you start a franchise clothing business, you will avoid the obstacles. As clothing franchises offer brands which have already gained a good reputation and loyalty among customers, so they know how to achieve it for you. Buying an apparel franchise you will get consultations from your franchise partner on marketing, management, staff selection, business location and much more. Though there's a wide array of franchises doing clothing business in India, we have chosen 10 the best options for you to consider.
Here are the top 10 clothing franchise businesses in India
ARVIND Limited (TOMMY HILFIGER, GAP, CHEROKEE ETC.)
Founded in: 1980
Franchising since: 2010
Franchise units: 500
Initial investment: $44,000 - $72,000
Royalty Fees: 2.87% of net sales
Arvind Ltd formerly known as Arvind Mills, a textile major is into manufacturing and retailing of textile fabrics - shirtings , suitings and denim in the domestic and international market. Arvind Ltd has exclusive Licensing and marketing rights for various international apparel brands such as ARROW, USPOLO ASSN, TOMMY HILFIGER, GANT, IZOD, GAP etc and Private labels like FLYING MACHINE, NEWPORT, EXCALIBUR, CHEROKEE etc. The Arvind Mills franchise had formulated an aggressive strategy to streamline its current operations by setting up top scale garmenting facilities and providing services through a one-stop shop by offering garment packages to all its international and domestic customers.
---
SIYARAM
Founded in: 1970
Franchising since: 2006
Franchise units: 200 - 500
Initial investment: $30,000 - $43,000
Siyaram Silk Mills Ltd. owns various popular brands such as Siyaram's and Mistair in textiles, MSD and Oxemberg in apparels. Siyaram Silk Mills, incorporated in 1978, is a leading producer of blended fabrics in India and is one of the most renowned vertically integrated textile companies in the country. SIYARAM provides complete assistance in setting up of franchise.
---
KRD Exports (Roman Island)
Founded in: 2011
Franchising since: 2015
Franchise units: 50 - 100
Initial investment: $15,000 - $30,000
Royalty Fees: 0,5%
Roman Island enjoys emphatics store presence in abundance in Dubai, USA, Europe and South Africa while it had commenced aggressive operations in India about six years ago in association with KRD Exports Private Limited. KRD Exports possesses the master franchise for Roman Island in India.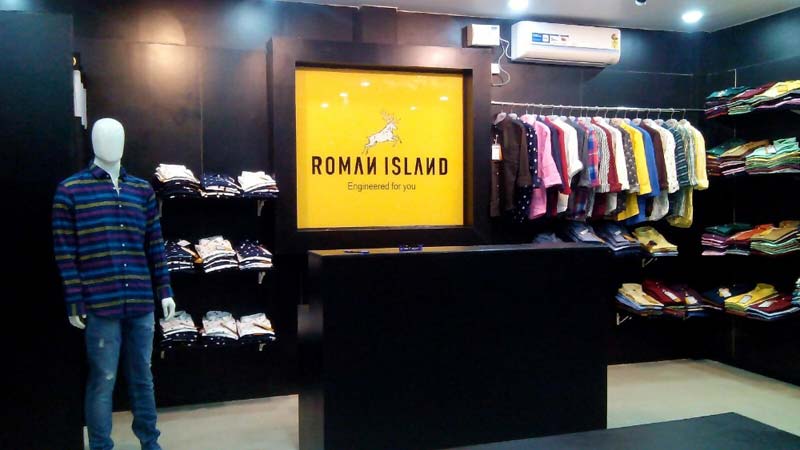 ---
V.F. CORPORATION (LEE, WRANGLER, VANS)
Founded in: 1994
Franchising since: 2000
Franchise units: 105
Initial investment: $15,000 - $22,000
V.F. CORPORATION is the no.1 branded apparel company. Has strong denim wear brands like Lee and Wrangler. V.F. CORPORATION was Founded in 2006 and is based in Ahmedabad, Gujarat. The company sells its products through multi-brand outlets and departmental stores and plans to expand the distribution of their products through franchisee stores and specialty lifestyle retailers in the future.
---
KIO DA (2358!)
Founded in: 2017
Franchising since: 2017
Franchise units: 20 - 50
Initial investment: $70,000 - $150,000
Royalty Fees: 12%
2358! is Malaysia's Leading Chain of Fashion & Lifestyle concept stores for the whole family. "KIO DA" is a Korean term meaning "cute". KIO DA's specialty is offering wide variety of unique products in different segments. Malaysia-based concept retail store KIODA revealed its plans to open 300 stores by 2021 while announcing its joint venture with franchise solution company Franchise India in an attempt to expand its dominance over the Indian consumer market.
---
GRAVITY Creative
Founded in: 1991
Franchising since: 2016
Franchise units: 20 - 50
Initial investment: $15,000 - $30,000
Royalty Fees: 40%
Gravity, Estd in 1991 is a popular men's wear brand, that provides the latest trends at the most affordable prices. This fast fashion brand is being manufacturer of mens red jeans, mens white shirt & mens black jeans in Mumbai, Maharashtra offers you with a vast collection of clothes to choose from.
---
Pratibha Syntex Limited (ZARA, Nike etc.)
Founded in: 1997
Franchising since: 2015
Franchise units: 20 - 50
Initial investment: $15,000 - $30,000
Royalty Fees: 5%
Established in 1997, Pratibha Syntex is strongly known for its superior quality, par excellence design range and sustainable products. Pratibha Syntex is a vertically integrated, sustainability - oriented manufacturer of knitted textile products. Driven by a strong progressive vision , Pratibha is committed to creating relationships across the value chain bringing together over 35,000 farmers, 10,000 employees and renowned global apparel brands from over 20 countries.
---
NUMERO UNO
Founded in: 1987
Franchising since: 2001
Franchise units: 120
Initial investment: $20,000 - $30,000
Numero Uno, one of India's first indigenously manufactured denim labels, was incorporated in 1987 by Hi Fashion Clothing Co. From the 1st of April 2007 the company changed its name to Numero Uno Clothing Ltd., keeping in line with its growing presence in both National and International markets. Numero Uno is positioned as a youthful, trendy and fashionable denim/casual wear brand for both men and women. Join NUMERO UNO franchise business and be a part of growing India's Apparel Industry.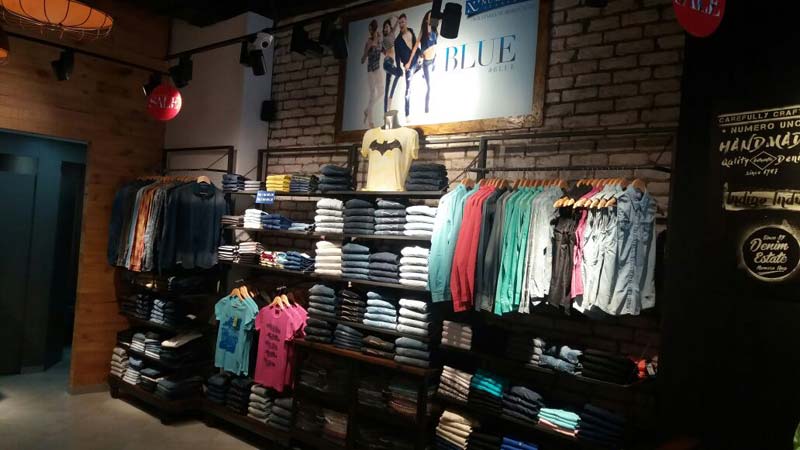 ---
CANARY LONDON
Founded in: 2007
Franchising since: 2007
Franchise units: 100
Initial investment: $7,000 - $15,000
Canary London is made up of the finest fabric keeping abreast with the latest in global fashion, trends to give a sharp, suave look to the collection. CANARY in future would be India's fastest growing fashion store chain. Canary London believes in picking best of the fabrics and is looking for franchisee to expand their business.
---
K-LOUNGE (Integriti, Killer, Easies, Lawman and ADDICTION)
Founded in: 1980
Franchising since: 2003
Franchise units: 290+
Initial investment: $44,000 - $73,000
KEWALKIRAN CLOTHING LTD is manufacturer of such brands like Killer, Easies, LawmanPg3, Integriti and ADDICTION. These are leading brands in men's wear in India. The company is exposed to global standards in quality, technology, marketing and branding. Partner with K-lounge (Kewal Kiran Clothing Limited) – an exclusive multi brand outlet adding fashion and style to the lives of millions of youth in India and abroad.
---
View all clothing franchises