Top 10 Commercial Cleaning (Janitorial) Franchise Opportunities in the UK in 2023
Update: 04.11.2021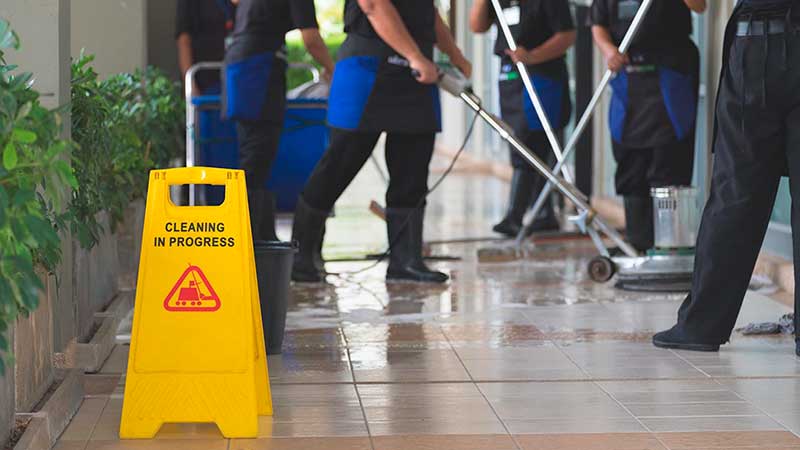 Fast pace of life, ageing population, and hundreds of new businesses constantly appearing in the UK impacted the growth of the demand for сommercial сleaning franchises. The most popular of them are environmentally friendly cleaning concepts, residential cleaning services, brands which sell vehicle cleaning products, carpet and upholstery cleaning businesses. The best сommercial сleaning franchises in the UK are looking for new partners who will use their precious experience to build a successful own company. The franchisors offer favourable conditions, useful technical trainings, sales courses, business support, etc. Find out more info about top 10 commercial сleaning franchises in 2022 here.
Here are the top 10 Commercial Cleaning (Janitorial) franchises in UK
Kingsmaid
Founded in: 2013
Initial investment: £10,000
Franchise Fee: £10,000
Royalty Fees: 6% Reducing To 4% Year 4 onwards
Kingsmaid is a state-of-the-art environmentally friendly cleaning company that was launched in 2013 with a turnover of £ 500,000 in 18 months. With impressive experience, the company has developed proven marketing systems that deliver requests directly to your inbox. Kingsmaid now has 75 employees and a turnover of several million pounds.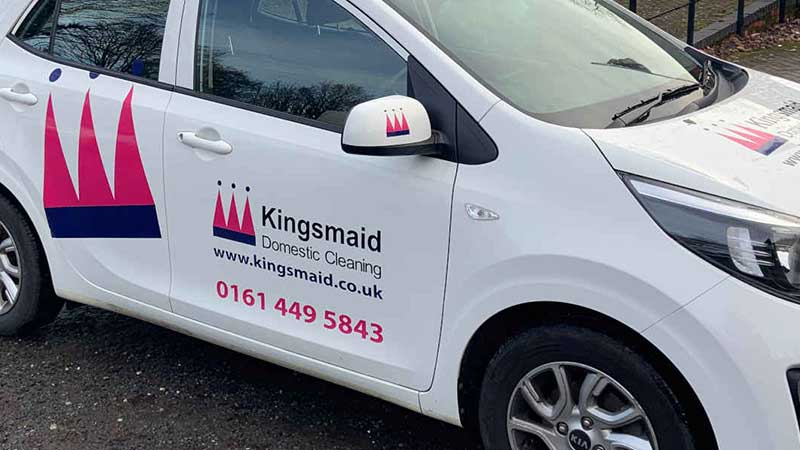 ---
Bright & Beautiful
Founded in: 2009
Initial investment: £29,990+VAT
Franchise Fee: £17,995+VAT
Bright & Beautiful is an active franchise network that has established itself as a reliable home cleaning franchise company. The company's core interest is its reputation for quality and ethical recruitment and the demand for premium household services that have already helped Bright & Beautiful achieve more than £ 30 million in sales in just a few short years.
---
Merry Maids
Founded in: 1979
Franchising since: 1980
Franchise units: 1805
Initial investment: £69,000 - £96,000
Royalty Fees: 5-7%
Merry Maids is an international franchisor which sells and supports residential cleaning services franchises throughout the USA, Canada and the United Kingdom. Their proven money-making business model has withstood the test of time and some difficult market conditions to be one of the longest standing domestic cleaning franchises in the UK. The company is looking for individuals who are enthusiastic, motivated and are able to follow a proven business model.
---
Nationwide Cleaners
Founded in: 2008
Franchising since: 2008
Franchise units: 50
Initial investment: £4,000 - £7,999
Royalty Fees: 7,5%
NationWide Cleaners (NWC) franchise - a leading Cleaning franchise opportunity providing affordable cleaning and ironing services for domestic customers around the UK and unique Franchise opportunities. Unlike some competitors with vast quantities of franchises, NWC still has many excellent territories available. As a franchisee you will be provided with a LARGE TERRITORY of around 200,000 homes (which is about 400,000 people.)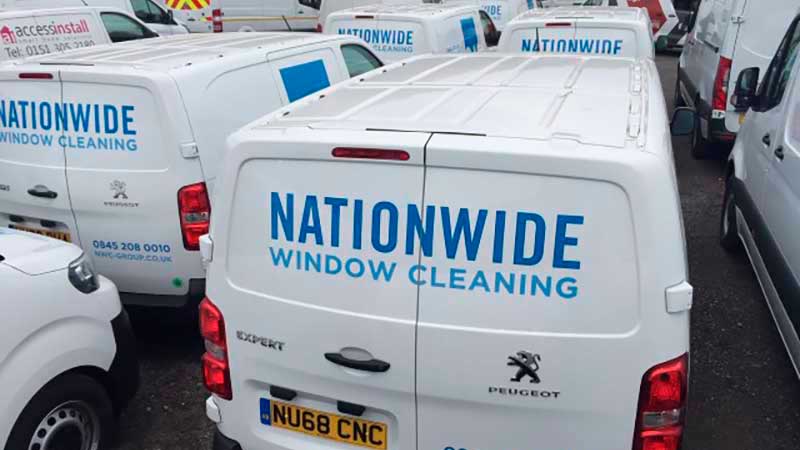 ---
Autosmart
Founded in: 1979
Franchising since: 1999
Franchise units: 150
Initial investment: £20,000 - £100,000
Initial Franchise Fee: £15,000
Royalty Fees: N/A
The Autosmart van franchise concept involves selling unique vehicle cleaning products every month to a diverse customer base in your own exclusive franchise territory. A franchise resale will have the benefit of a very well established customer base with the opportunity for growing the sales.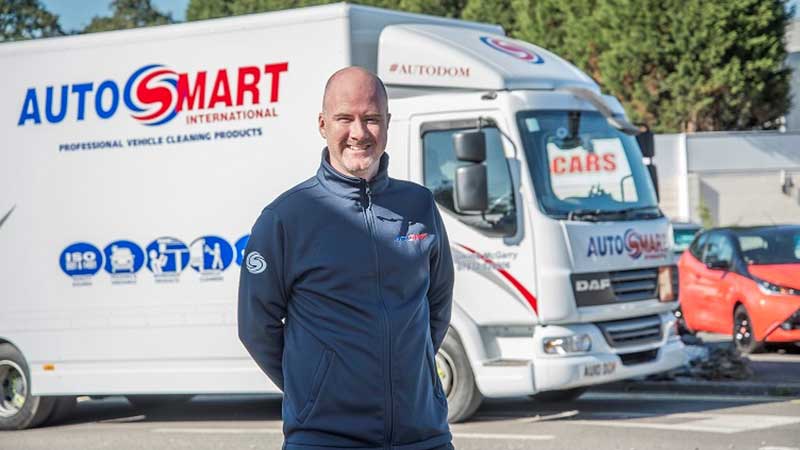 ---
ChipsAway
Founded in: 1979
Franchising since: 1999
Franchise units: 150
Initial investment: £15,000 - £29,995 +VAT
Royalty Fees: N/A
Founded in the UK for over twenty years, ChipsAway has provided SMART (Small to Medium Site Repair Technology) renovation services. As a ChipsAway franchise owner, you will visit customers onsite in your mobile workshop, offering high-quality, low-cost, everyday car repairs, including paint scratches, bumper scuffs, and minor dents, known in the industry as SMART repairs. The ChipsAway Business Package includes technical training, marketing and sales courses, ongoing business support and technical support and advice, a wealth of marketing materials and a 24/7 UK call center.
---
Daily Poppins
Founded in: 1997
Franchising since: 1998
Franchise units: 60
Initial investment: £15,995
Daily Poppins are one of the UK's largest and fastest growing domestic cleaning companies. The company takes pride in being market leaders in introducing an instant online booking system plus the facility for our customers to login and control their cleaning service 24/7, 365 days a year putting you in complete control. Daily Poppins is a business that can be run from home, thus saving franchisees countless hours in commuting and thousands of cash for rent and additional utility bills.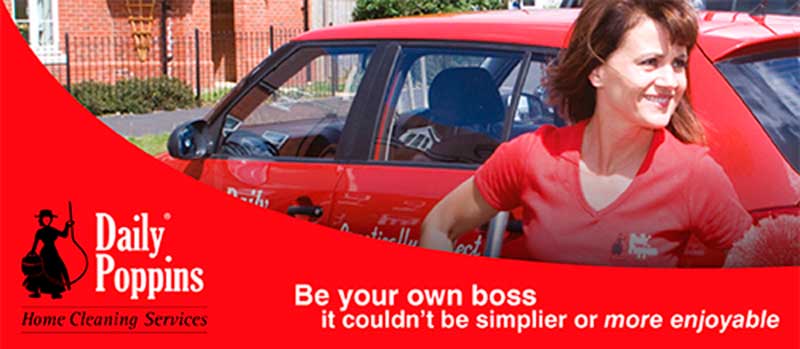 ---
Ovenclean
Founded in: 1994
Franchising since: 1995
Franchise units: 100
Initial investment: £10,000 - £20,000
Ovenclean is a UK-based oven cleaning specialist and subsidiary of Franchise Brands plc – and it's the only business of its kind currently advertising on television. Ovenclean franchise owners provide a top-quality, unique oven cleaning system with the option to expand and manage staff, who undertake the work. Despite being the largest oven cleaning franchise in the UK, the company still has many franchise territories available nationwide.
---
Safeclean
Founded in: 1965
Franchising since: 1991
Franchise units: 40+
Initial investment: £15,000 - £ 29,995
Safeclean, established in 1965 by sole trader Desmond Cook and becoming Safeclean by Guardsman in 1991, has over 50 years experience of creating successful carpet and upholstery cleaning businesses across the UK providing such services as overall cleaning, stain removal and protection treatments to carpets, fabric and leather upholstery, curtains, rugs and mattresses. The company has over half a decade of experience under its belt, so it has heaps of industry-specific expertise that it can transfer to its franchisees.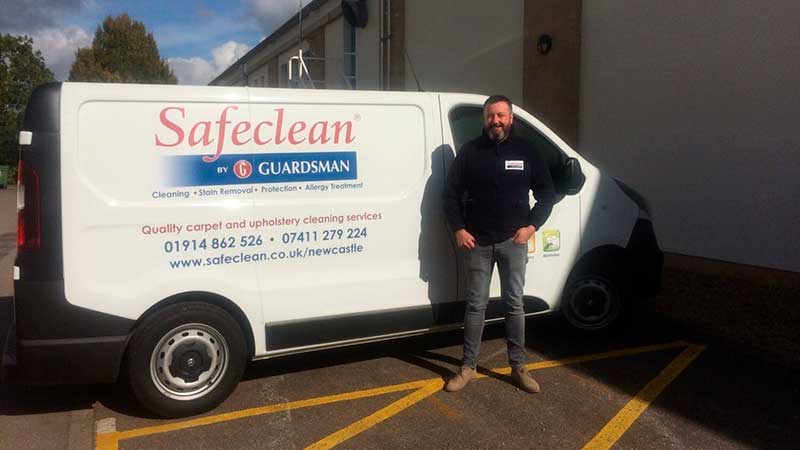 ---
JAN-PRO
Founded in: 1991
Franchising since: 1992
Franchise units: 10,118
Initial investment: £3,200 - £43,000
Ongoing Royalty Fee: 10%
Jan-Pro is a US based company that specialises in providing corporate and speciality cleaning services. As the #1 commercial cleaning franchise, Jan-Pro Cleaning & Disinfecting has a stellar brand reputation and thorough set of cleaning processes, support systems, and customer service standards that can help you keep your clients happy and your business flourishing. The company is hoping to further its coverage in the UK through the franchise model.
---
View all сommercial сleaning franchises
Want to advertise your franchise with us and successfully boost your business?
Please send us your request and we will get back to you shortly!
DIDN'T FIND WHAT YOU WANT?
ASK THE EXPERTS