The 10 Best Home Services Franchise Businesses in Canada for 2023
Update: 04.11.2021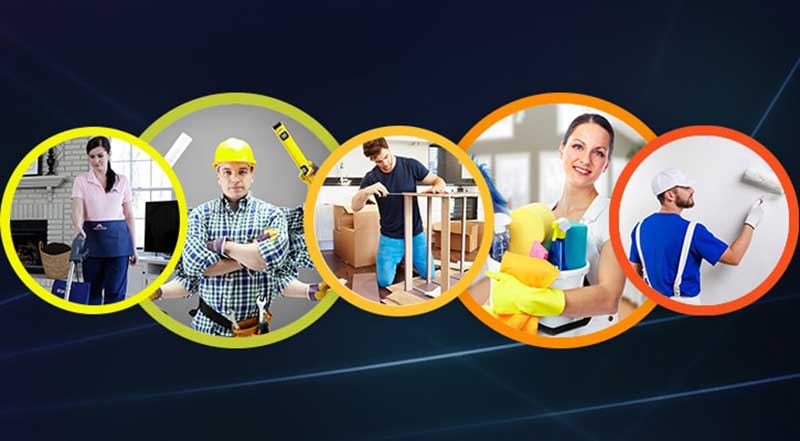 People will always strive for comfort and security, especially when it comes about their home. Therefore, the demand for home improvement services will always be high. Home Services Franchise Businesses cover a lot of needs regarding home improvement. They offer glass, mobile storage, appliance services; repairs, cleaning, painting work; repair & refinishing of bathtubs, graffiti removal, decorative concrete services, etc. The best home services franchises are quickly expanding by means of their competitive franchisees. The franchisors provide complete training and consistent support at all stages of doing the business. Discover the Best Home Services opportunities of franchising in Canada here!
Here is the top 10 best home services franchises in Canada
Glass Doctor
Founded in: 2004
Franchising since: 2004
Franchise units: 210
Initial investment: from $129,000
Royalty Fees: 5%
Glass Doctor is one of the nation's largest providers of glass services for home, auto and business. Recognized by Entrepreneur Magazine "2017 Franchise 500" and ranked as #1 in the category for Window and Screen Repair. Services include: repair and replacement of windshields, windows, entry door glass, patio doors, shower enclosures, mirrors, tabletops, and storefronts. The company's service vehicles carry complete inventory and supplies.
---
Go Cube
Founded in: 2005
Franchising since: 2013
Franchise units: 5
Initial investment: from $50,000
Royalty Fees: 10%
Go Cube offers a mobile storage service to residential, commercial and institutional sectors. The success of its concept led to such strong growth. Since 12 years, Go Cube has seen its territory expand every year, now with 5 locations in the Quebec province.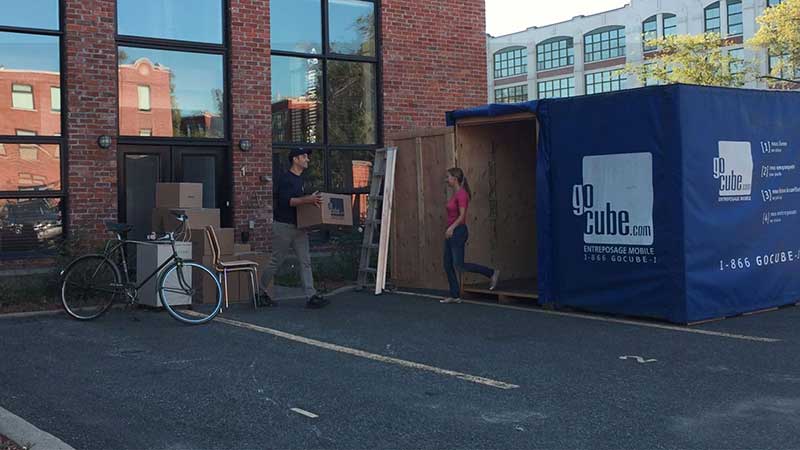 ---
Mr. Appliance
Founded in: 1996
Franchising since: 1996
Franchise units: 210
Initial investment: from $61,000
Royalty Fees: 5%
Mr. Appliance is North America's largest franchised appliance services business (gijobs.com) with over 225 locations—and growing. Mr. Appliance was named a 2017 Top Franchise by Entrepreneur Magazine's "Franchise 500". The primary focus of the team at Mr. Appliance is on helping our franchisees meet and exceed their financial, professional and personal goals. As part of The Dwyer Group, our expertise lies in providing the right tools, support and environment to turn those goals and dreams into a reality.
---
TruBlue
Founded in: 2011
Franchising since: 2011
Franchise units: 25
Initial investment: from $61,000
Royalty Fees: 6%
TruBlue Total House Care offers monthly service packages for things like repairs, cleaning, yard work, and special projects, starting at $199 per month, with a dedicated Total House Care Manager to oversee all services.
---
Wow 1 Day Painting
Founded in: 2010
Franchising since: 1991
Franchise units: 51
Initial investment: from $65,000
Royalty Fees: 6%
How is Wow 1 Day Painting different? Our name says it all. Unlike other painting companies that may take several days, if not weeks, to complete a painting project, we do it in one day. Our formula is simple: Speed + Quality = WOW! Imagine leaving for work in the morning and when you return, your home has been completely transformed. We make it easy, from start to finish. We are disrupting the painting industry by bringing professionalism to an industry that is ripe for reinvention. By using a perfected system, our customers receive the quality they expect in a timeline that's unexpected
---
PuroClean
Founded in: 2001
Franchising since: 2001
Franchise units: 261
Initial investment: from $200,000
Royalty Fees: 10%
PuroClean is a leader in property damage restoration and has earned the trust of property owners, insurance professionals and home service providers throughout Canada and the United States since 2001. Backed by a comprehensive network of more than 260 franchise offices and a national training and business support centre, each PuroClean office responds promptly to property emergencies demonstrating a high degree of professionalism and compassion. PuroClean certified Technicians are thoroughly screened, insured and trained while operating under a strict code of ethics.
---
Concrete Craft
Founded in: 2006
Franchising since: 2008
Franchise units: 57
Initial investment: from $135,000
Royalty Fees: $300-$2,000 per month
Become a Concrete Craft Franchise Owner, & reap the rewards of business ownership in a $1 billion industry. You'll be part of the nation's largest decorative concrete franchise and use proprietary product blends to create one-of-a-kind surfaces for homes and businesses. You'll be backed by the home-services leaders of Home Franchise Concepts. HFC's other brands, Budget Blinds and Tailored Living are some of the largest and most respected in their categories. With the experience and innovation of HFC behind you, your franchise business will be on solid footing from day one.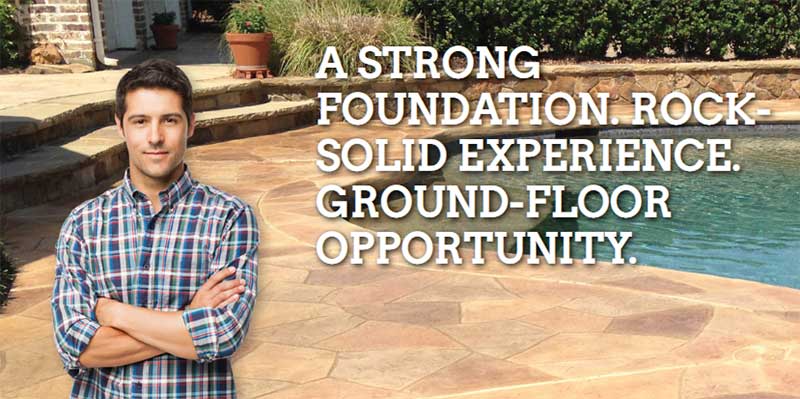 ---
Budget Blinds
Founded in: 1992
Franchising since: 1994
Franchise units: 1,2016
Initial investment: from $110,300
Royalty Fees: $300-$2,000 per month
Home Franchise Concepts (HFC) is the top-selling family of direct-to-consumer brands in the home-related goods and services space, one of the world's largest franchise businesses and a recognized leader in franchisee-franchisor relationships. HFC's three brands including Budget Blinds®, Tailored Living® and Concrete Craft® are consistently rated at the top of their categories and supported by nearly 1,200 franchise territories in the U.S., Canada and Mexico.
---
Miracle Method Surface Refinishing
Founded in: 1977
Franchising since: 1979
Franchise units: 142
Initial investment: from $155,000
Royalty Fees: 5.5%
Professional repair & refinishing of bathtubs, showers, tile, and countertops. Save time and money fixtures can be refinished to look & feel like new for considerably less than costly, messy, & time-consuming replacement. Our products and services are used in homes, colleges, universities, hospitals, senior care facilities, hotels & fitness centers since 1979. We are the leader in the refinishing industry and the world's largest refinishing company. We want owners who are competitive, service-driven and take pride in their work. We provide complete training and ongoing support to help you build a successful business.
---
Goodbye Graffiti Inc
Founded in: 1997
Franchising since: 1997
Franchise units: 14
Initial investment: from $150,000
Royalty Fees: 5%
Goodbye Graffiti™ is the world leader in graffiti removal technology. Removal of graffiti from any surface anywhere using their complete line of proprietary graffiti removal products. Technological innovations include GIS mapping and tracking, digital ClickOff. Goodbye Graffiti Inc. was formed in 1997 and offers the world's first turnkey graffiti removal franchise using a proprietary line of graffiti removal products, custom manufactured graffiti removal vehicles and Certified Graffiti Removal Technicians who are experts in removing over 55 marker types from 75 different surface types.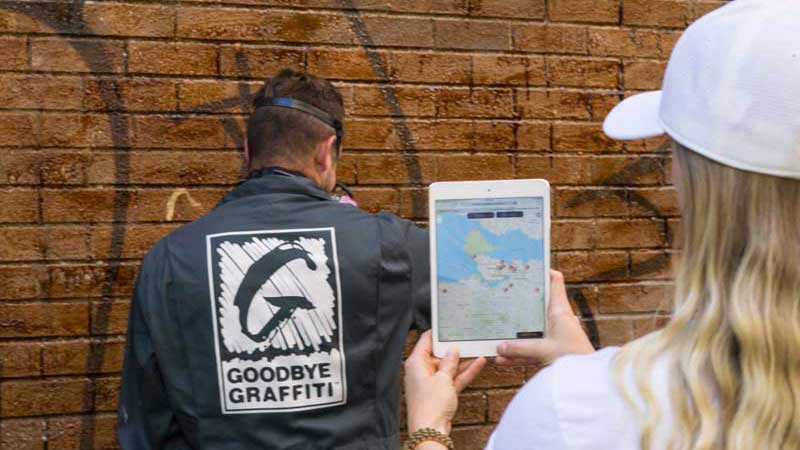 ---
View all home service & repair franchises
Want to advertise your franchise with us and successfully boost your business?
Please send us your request and we will get back to you shortly!
DIDN'T FIND WHAT YOU WANT?
ASK THE EXPERTS