The 10 Best Home Improvement Franchise Businesses in Canada for 2023
Update: 04.11.2021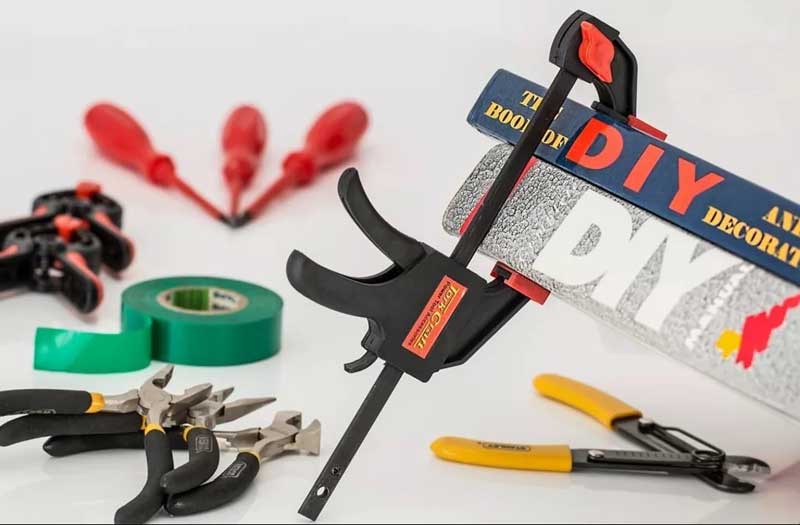 Home improvement industry in Canada has been flourishing in recent years. It provides more than 1.4 million jobs in a wide variety of professions. As for the best home improvement franchises in Canada for 2022, we would like to mention leading companies which deal with air conditioning and heating, rooms remodeling, renewable energy, decks, plumbing, drain, and handyman services. The top home improvement franchises support, train and guide their franchisees through all business processes in order to achieve mutual success. Here's a list of popular home improvement franchise opportunities in Canada available right now.
Here is the top 10 home improvement franchises in Canada
Ideal Siding
Founded in: 2018
Franchising since: 2020
Franchise units: 27
Initial investment: from $83,500
Royalty Fees: 8%
Ideal Siding is the fastest-growing siding franchise in North America. We gathered experience from over a dozen successful siding companies and found a way to improve customer service, labor wages and the price that the homeowner is paying to get the siding replaced. Joining our franchising team will give you the independence of running your own business with strong support from our experienced team. Whether it's design and construction of a new business process or reaching new audiences through local marketing channels – you will be supported by our back-office staff.
Request free info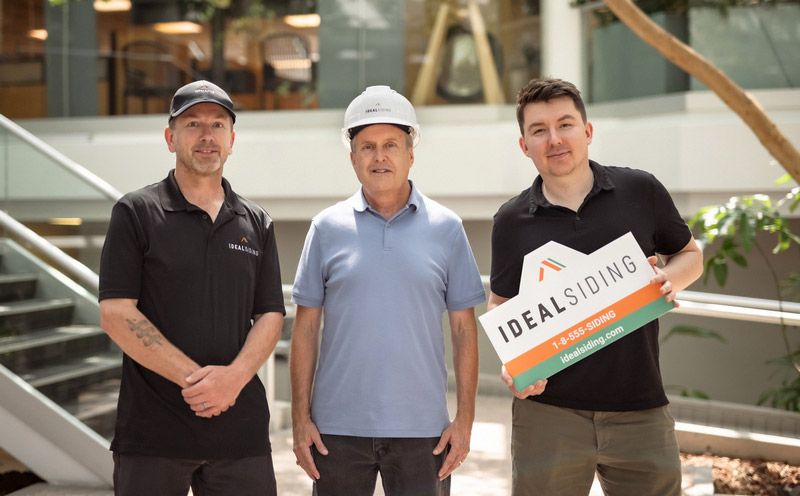 ---
Bath Fitter
Founded in: 1984
Franchising since: 1984
Franchise units: 151
Initial investment: from $235,000
Royalty Fees: 0%
Over the past 35 years, we revolutionized the way people remodel their bathrooms, and have transformed over a million worn-out bathtubs in private homes, hotels, motels, apartment complexes, school dormitories, military bases and government-subsidized housing. All our franchisees benefit from training, ongoing development consulting, sales, marketing, product installation and business management, and being part of a team that fosters the sharing of ideas and successes. We will train your Sales Consultants and equip your Installers with the tools and knowledge they need to complete bathroom remodels.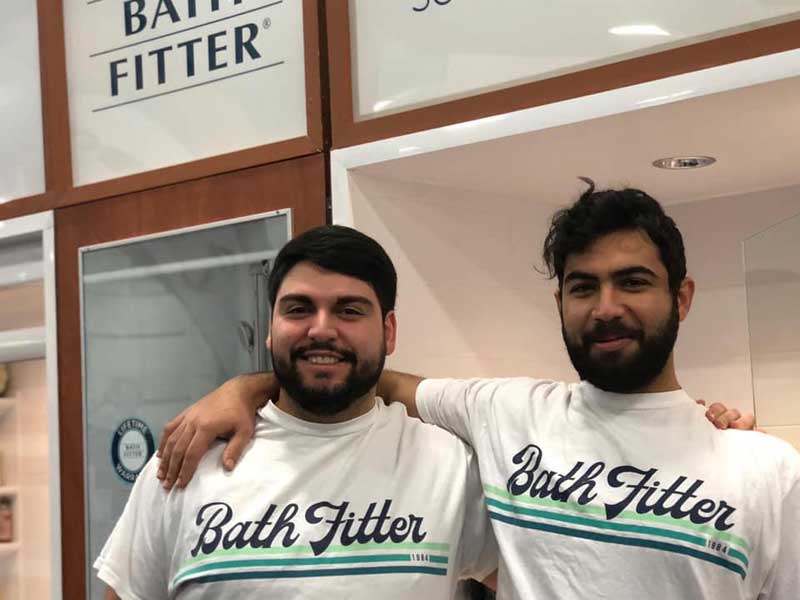 ---
Aire Serv Heating and Air Conditioning
Founded in: 1992
Franchising since: 1992
Franchise units: 187
Initial investment: from $206,000
Royalty Fees: 5%
A nationally renowned HVAC franchise, Aire Serv has provided expert heating and cooling services since 1992. The customer trust and established systems we've built over the decades help our franchise owners stand out from competitors in the growing HVAC industry. If you're looking to start a heating and cooling franchise or get support for your current business, choose one of our HVAC franchise opportunities to get tools for success and one-on-one guidance. You will receive expert marketing strategies and materials based on research for your designated territory, ongoing business consultation from a franchise coach, an established business model, and multiple other resources and tools to help your Aire Serv franchise thrive.
---
Concrete Craft
Founded in: 2010
Franchising since: 2010
Franchise units: 75
Initial investment: from $135,290
Royalty Fees: $300-$2,000 per month
Concrete Craft is unique in the marketplace—no other company can offer what we do. We are sought after by discriminating homeowners and businesses to beautify and bring value to their properties. If you're looking for an opportunity where the sky is the limit and where your hard work is actually rewarded, a decorative concrete franchise could be right for you. Our franchise support team will assist you with the set-up of insurance selection, licenses, advertising, software, payroll, office management, and field-level best practices. Your support team is dedicated to helping you achieve your financial goals.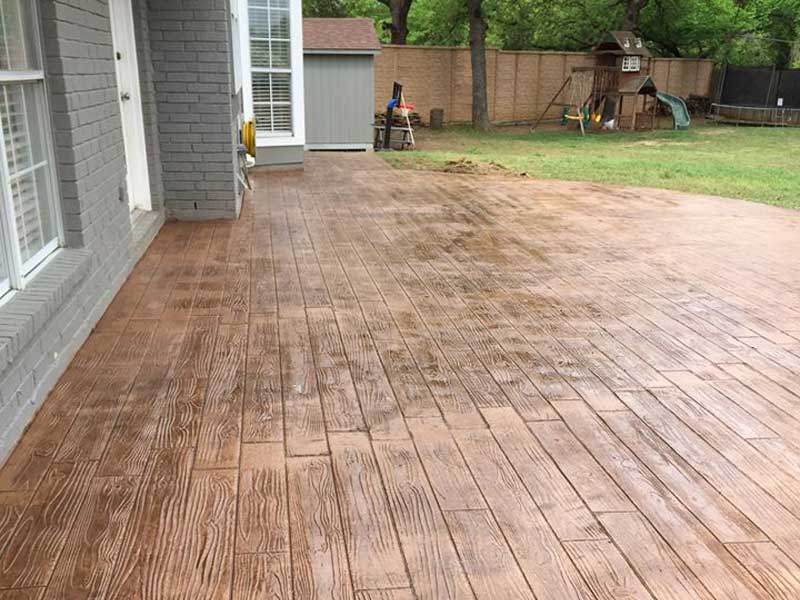 ---
Garage Door Depot
Founded in: 2005
Franchising since: 2010
Franchise units: 8
Initial investment: from $33,000
Royalty Fees: 0%
The Garage Door Depot is Canada's only nationally licensed garage door sales, service and installation business. GDD License Group provides licenses for existing overhead door companies or other related businesses to re-brand or co-brand as a Garage Door Depot location. For "start-up" Garage Door Depot locations where full training and support is required, after training with a designated existing Garage Door Depot location, the new business may then operate under license as a Garage Door Depot and enjoy all the benefits of being part of the organization.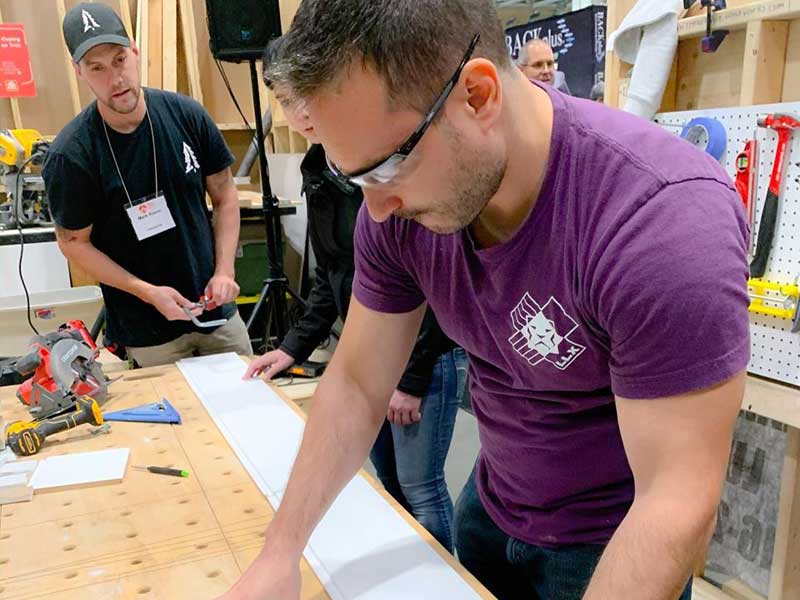 ---
Hickory Dickory Decks
Founded in: 1987
Franchising since: 2001
Franchise units: 53
Initial investment: from $70,000
Royalty Fees: 6%
Hickory Dickory Decks is the world's largest custom deck franchise company. Specializing in high quality, low maintenance decks, we have built a solid reputation as a leader in this exciting, profitable industry. With the ongoing assistance from our franchise support team, our initial training program and complete franchise support materials, you will be ready to launch an exciting new career. If working outdoors and satisfying customers with beautiful, quality work sounds appealing to you, a Hickory Dickory Decks franchise may be the perfect fit for you. Owning a Hickory Dickory Decks franchise provides the opportunity to be your own boss with a rewarding work-life balance.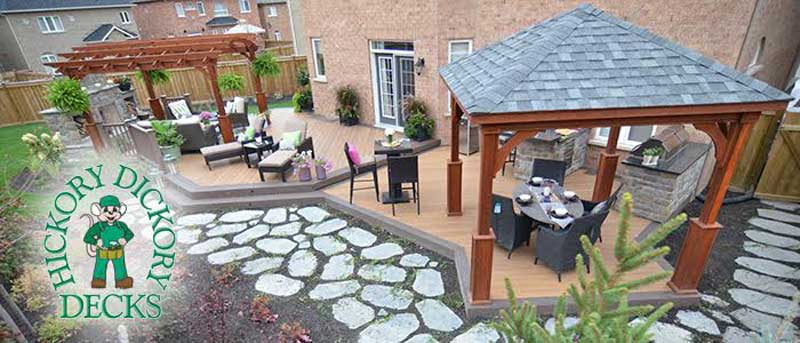 ---
Hire A Hubby
Founded in: 1996
Franchising since: 1996
Franchise units: 380
Initial investment: from $75,000
Royalty Fees: 0%
Hire A Hubby is Australia's largest handyman business and it is our goal to provide customers from homes, offices and factories with a complete handyman service. There are currently 300 franchisees in Australia, 70 in New Zealand, and 10 in the United Kingdom. The core business is providing simplistic Handyman solutions right through to renovation tasks including kitchens, bathrooms and laundries, and also the building of things like decks. The system is entirely cloud-based, and we are looking for North American partners to join our team as Master Franchisees.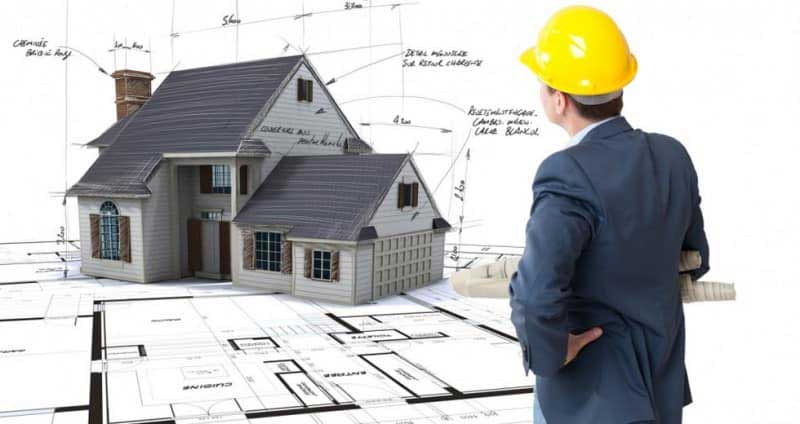 ---
Miracle Method Surface Refinishing
Founded in: 1977
Franchising since: 1979
Franchise units: 142
Initial investment: from $155,000
Royalty Fees: 5.5%
As a Miracle Method franchise owner, you'll have access to world-class training and support, comprehensive marketing services, and a business model that has been tested and standardized over the past 40 years. We have a proven record of success. Entrepreneur Magazine named us the #1 franchise within the home improvement category. Our team of franchise professionals isn't just here to help you open your business, we're here to help you grow it, year after year. We are rapidly expanding and looking for passionate, dedicated individuals to help us take Miracle Method to the next level.
---
Mr. Handyman
Founded in: 2001
Franchising since: 2002
Franchise units: 201
Initial investment: from $96,000
Royalty Fees: 7%
Mr. Handyman is a well-known industry leader, propelled by amazing service and the growing demand for reliable handyman services. Mr. Handyman's support systems free up your time. Be your own boss with a flexible schedule and the chance to craft the life you want. From ongoing training to marketing strategies, we provide the tools you need to build an excellent business with longevity. As the owner of a Mr. Handyman franchise, you'll be connected with the other Neighborly businesses in your area, making it easier for local homeowners to find and trust your team.
---
Mr. Rooter
Founded in: 1970
Franchising since: 1974
Franchise units: 280
Initial investment: from $80,000
Royalty Fees: 5%
Established in 1970, Mr. Rooter is one of the largest and fastest growing full-service plumbing and drain cleaning companies in the world. If you want unbeatable benefits like proprietary technology, marketing support, longevity strategies, and a flexible lifestyle, your chance is right here. Our franchisees are our top priority. We understand feeling secure in your business means being prepared, so we make sure to give you all the information, tools, and resources you need. Not only will you have a dedicated Sure Start Consultant who will guide you through the opening of your Mr. Rooter plumbing franchise, once you are set up you will have a dedicated Franchise Consultant.
---
View all home improvement franchises
Want to advertise your franchise with us and successfully boost your business?
Please send us your request and we will get back to you shortly!
DIDN'T FIND WHAT YOU WANT?
ASK THE EXPERTS