The 11 Best Cupcake Franchise Business Opportunities in USA for 2023
Update: 24.01.2023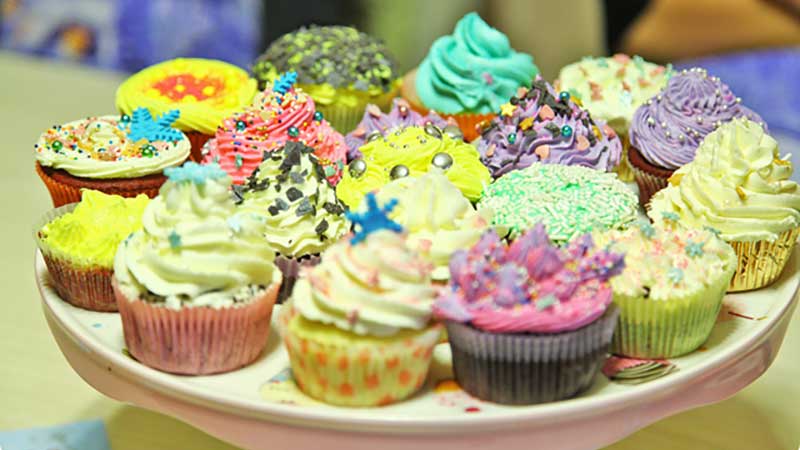 According to statistics, the market for cupcakes as well as other baked products is going to exceed in the USA in 2023. The main focus of the industry in the upcoming year will be on producing healthy and natural goods. It becomes obvious that investing in one of the best Cupcake franchises listed here, you will seize an opportunity to get richer.
Cupcake bakeries that sell the sweets in-store and online are quite trendy this year. The tendency has increased the opportunity for the best cupcake franchises in the USA to grow and expand both nationally and internationally. If you'd like to join a profitable business which is also sweet, consider one of our top 11 cupcake franchises of 2023. The franchisors offer a well-known brand name, unique receipts, an interesting business concept, well-established marketing and management processes, and definitely a good income. If you want to be a successful franchisee, you should share the values of the company, have the willingness to own and grow your business, love people, and your job.
Here is TOP 11 Cupcake Franchise Business Opportunities in USA:
Pinkabella
Founded in: 2009
Franchising since: 2015
Franchise units: 4
Initial investment: $97,260 - $189,100
Royalty Fees: 3-5%
Margo Engberg, the founder, and CEO of PinkaBella Cupcakes and P.B. Franchising started baking cupcakes for children who had never had a birthday party. This grew to stores, franchises, and catering for large companies. Margo has donated more than half a million cupcakes to local charities. If you are looking for a great business to own and operate, and you have the business acumen or entrepreneurial experience, PinkaBella Cupcakes may be the concept and opportunity you have been looking for.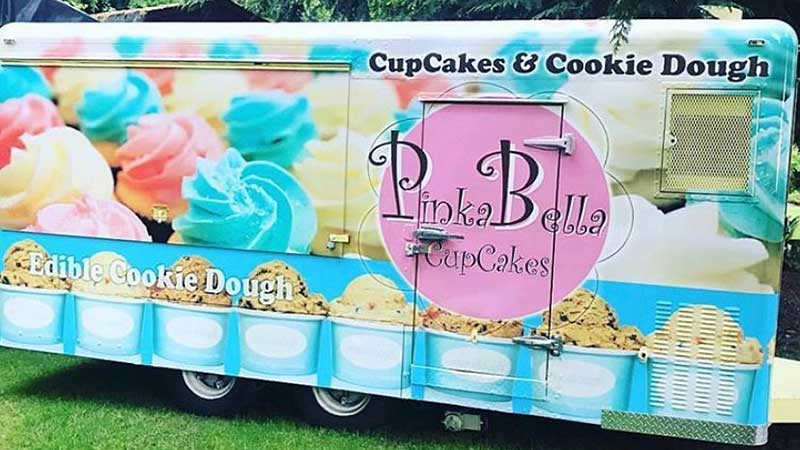 ---
Magnolia Bakery
Founded in: 1996
Franchising since: 2011
Franchise units: 17
Initial investment: $469,500 - $935,000
Royalty Fees: 6%
Magnolia Bakery is a chain of bakeries founded in New York City in 1996 and is known for its desserts, especially its cupcakes. In 2007, Magnolia Bakery's original owner handed over the management to Steve and Tyra Abrams. Together, the Abrams' have thoughtfully expanded the bakery from its first West Village shop to locations worldwide. Magnolia Bakery is seeking experienced multi-unit franchisees to acquire and develop select locations and cities around the world in shopping districts, airports, colleges, and more.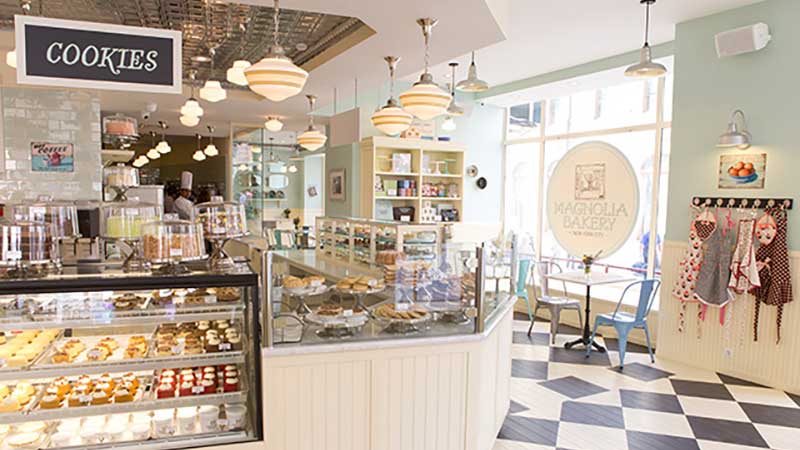 ---
Yummy Cupcakes
Founded in: 2004
Franchising since: 2011
Franchise units: 8
Initial investment: $180,000 - $330,000
Royalty Fees: 5%
Yummy Cupcakes® was founded by Executive Chef Tiffini Soforenko with the idea that cupcakes could be enjoyed more often than just special occasions, could be created in gourmet-style, and could be offered in a wide variety of flavors. Since 2004, over 400 recipes of gourmet cupcakes and delicious cupcake specialty treats like their famous Cupcake-in-the-Jar created. As a Company's owner or operator, the franchisee will have the benefit of walking into a ready-made system.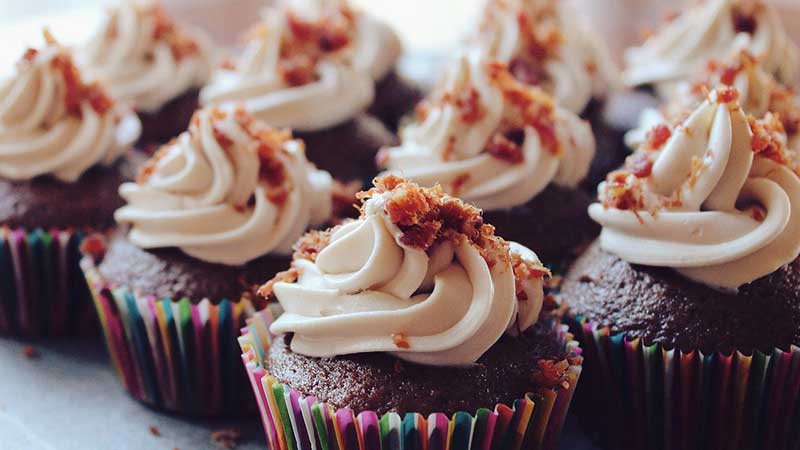 ---
Cupcake Charlie's
Founded in: 2008
Franchising since: 2013
Locations: 4
Initial investment: $199,250 - $413,500
Royalty Fees: 5%
Cupcake Charlie's is a gourmet cupcake bakery that offers 16 different fresh-baked cupcakes daily. The company's gourmet cupcakes are baked fresh daily in a fun, open kitchen, family-friendly environment. To be a successful Cupcake Charlie's franchisee, you should have an affinity for baking, a passion for business ownership, a need to succeed, and of course, a love for spreading happiness with delicious, sweet treats!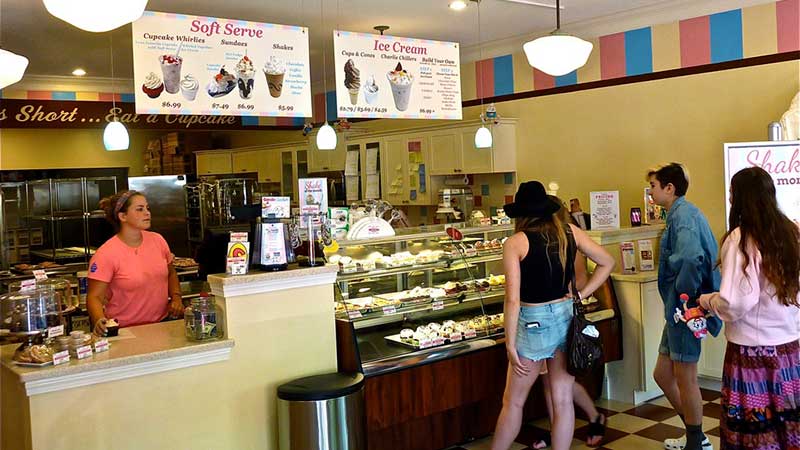 ---
Nothing Bundt Cakes
Founded in: 1997
Franchising since: 2006
Franchise units: 343
Initial investment: $430,200 - $624,300
Royalty Fees: 5%
Nothing Bundt Cakes, founded by Dena Tripp and Debbie Shwetz, has been baking delicious Bundt cakes perfect for any occasion for over twenty years. Built on the founders' vision, each bakery still has the warmth and nostalgia of its home-kitchen roots, but they also take a modern approach for the world today. They grant a unique experience to their franchise owners with their positive work environment and family-friendly work schedules.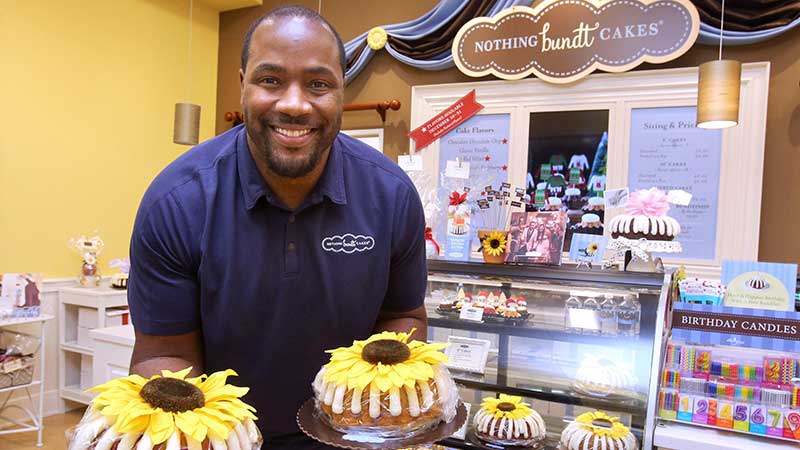 ---
House of Cupcakes
Founded in: 2008
Franchising since: 2013
Franchise units: 2
Initial investment: $259,250 - $271,500
Royalty Fees: 6%
House Of Cupcakes was founded in Princeton, NJ in 2008 by Ron and Ruthie Bzdewka, winners of season two of Food Network's Cupcake Wars. Since winning Cupcake Wars, the demand for these delectable treats has skyrocketed. The company offers over 40+ flavors of cupcakes in addition to their gourmet (frozen center) cookies (8 flavors), wedding towers, pull apart cakes & cake pops/push up cupcake pops for the kids. HOC is looking for interested investors/entrepreneurs with a passion for desserts and the background to partner on future franchise locations.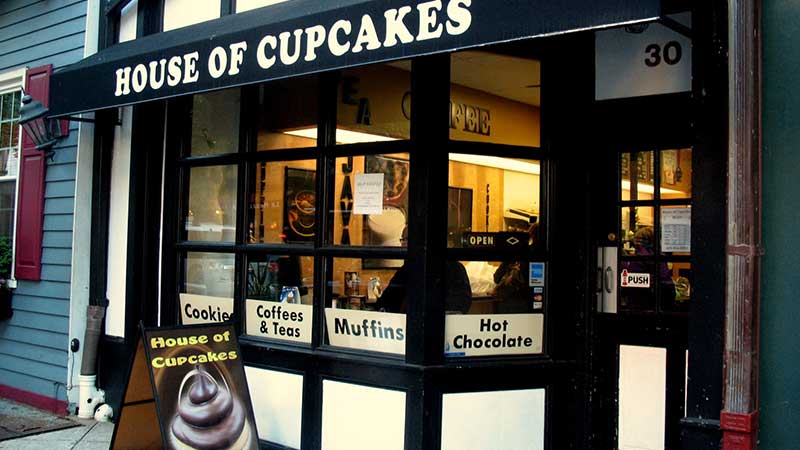 ---
Buttercup Bake Shop
Founded in: 1999

Buttercup Bake Shop, founded by Jennifer Appel, is New York's premier cupcake destination for cupcakes that bake their cupcakes on-site daily using the finest ingredients. Since its opening, the shop has experienced outstanding success with its old-fashioned American desserts and the inviting ambiance. Although cupcakes are easily the bake shop's signature item, the shop also sells cakes (available in many different flavors, layers, and frostings), cheesecakes, pies, puddings, and bars and squares. To discuss franchising options and costs, interested parties should contact Buttercup Bake Shop executives directly.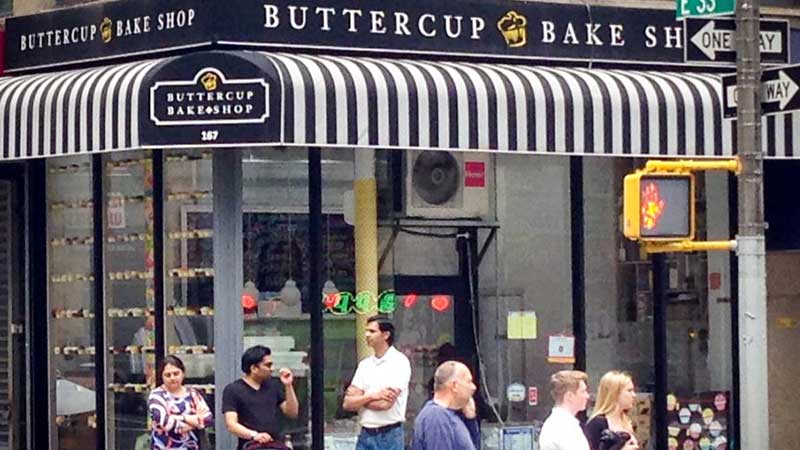 ---
Gigi's Cupcakes
Founded in: 2007
Franchising since: 2008
Franchise units: 77
Initial investment: $226,700 - $425,500
Royalty Fees: 5%
Gigi's Cupcakes is a boutique bakery specializing in variations of cupcakes that make an easy and delicious presentation for any occasion. Gigi's has been swirling cupcakes for more than 12 years, growing from the first location in Nashville to more than 50 locations in 21 states. Gigi's offers a low-cost, low-risk, and scalable bakery franchise that features gourmet cupcakes and bakery treats.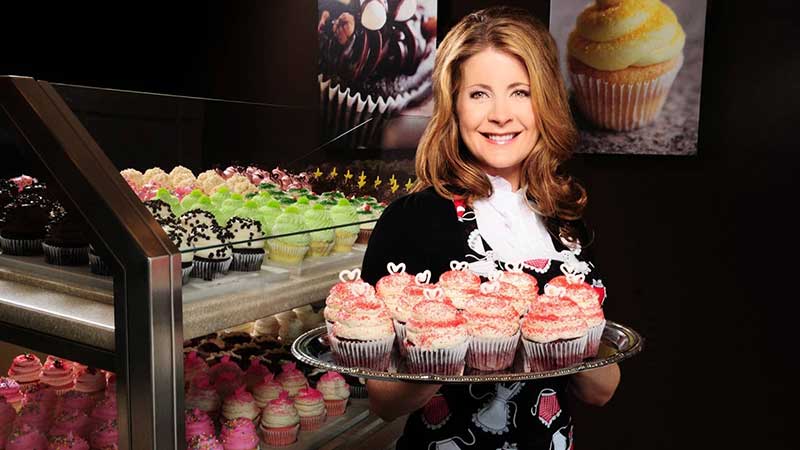 ---
Smallcakes Cupcakery
Founded in: 2008
Franchising since: 2008
Franchise units: 100+
Initial investment: $70,000 - $120,000
Royalty Fees: 3%
Jeff Martin founded the wildly popular Smallcakes Cupcakery that bakes and frosts 18 signature flavors every morning, fresh from scratch. Smallcakes features seasonal and special flavors created by Jeff. Smallcakes Cupcakery and Creamery is one of the most talked-about companies in the world today. Their simple and mainstream stores yield low cost and high margins.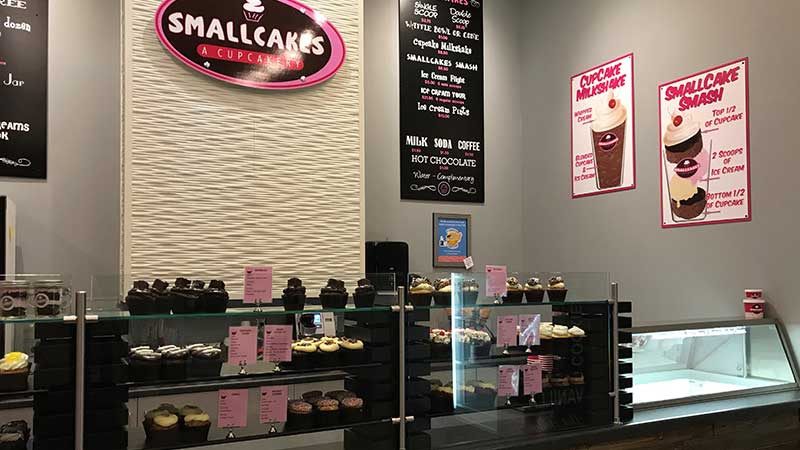 ---
Wicked Good Cupcakes
Founded in: 2011
Franchising since: 2017

Wicked Good Cupcakes, founded by mother-daughter team Tracey Noonan and Danielle Vilagie, is a Boston-based cupcake bakery that sells cupcakes in jars both in-store and online. Since appearing on Shark Tank, WGC has shipped over 1 million cupcake jars to satisfied customers all over the country and earns millions of dollars in yearly sales now. In November of 2017, Wicked Good Cupcakes announced that it would begin the process of launching food truck-based franchises.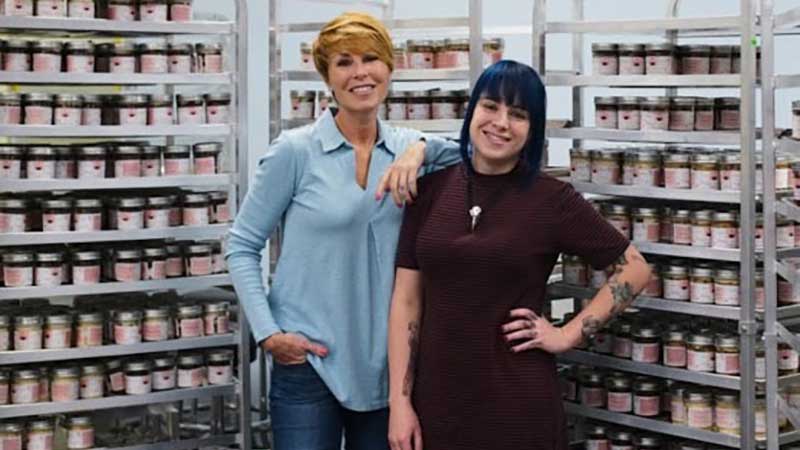 ---
Bliss Cupcake Café
Founded in: 2009
Franchising since: 2010
Franchise units: 125
Initial investment: $150,000 - $175,000
Royalty Fees: 4-6%
Bliss Cupcake Café is a boutique bakery franchise specializing in gourmet cupcakes for any time of day, birthdays, tailgating, weddings, and special occasions. The Company franchise gives you the opportunity to bring a cool, tasty, friendly experience to your neighborhood serving a wide range of delicious treats in-store and for special events.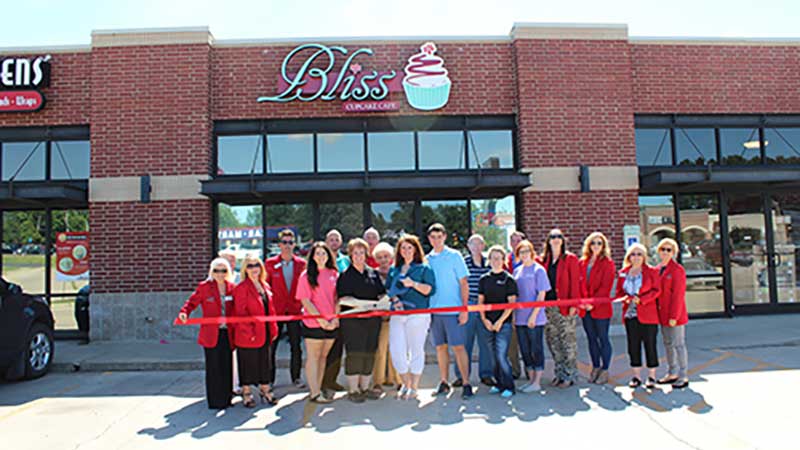 ---
Conclusion
To summarize, we can say any of the listed above cupcake franchises is worth buying. But there is a lot to consider while choosing the best one for you. Pay attention to the reputation of the brand, what training and support are offered, check if the other franchisees are successful. But the main thing you need to do is to align your budget with investment requirements of the brand. In order to ease the challenge, we have made the comparison flowchart of the best cupcake franchises in the USA for you. It shows the minimum estimated initial investment of each brand. By using it, you can figure out the difference in financial requirements for each franchise, and decide which one fits you the most.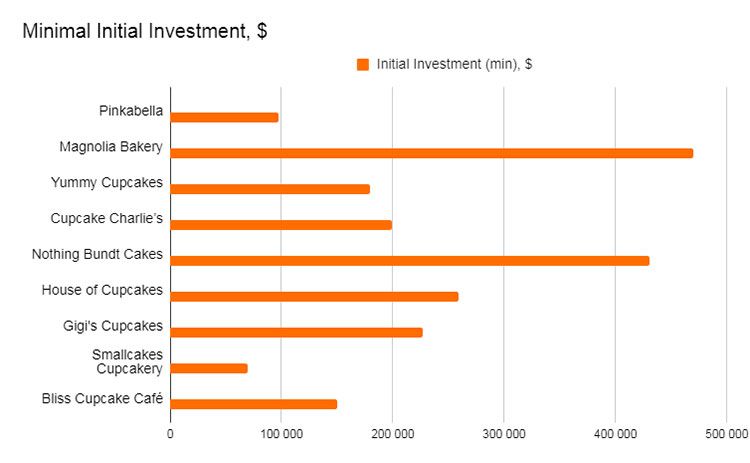 View all Cupcake Franchises
To know more about all stages of franchise development read our article Franchise development. How to develop a franchise.
Want to advertise your franchise with us and successfully boost your business?
Please send us your request and we will get back to you shortly!
DIDN'T FIND WHAT YOU WANT?
ASK THE EXPERTS