The 5 Best Clothing Franchise Businesses in Canada for 2023
Update: 20.11.2021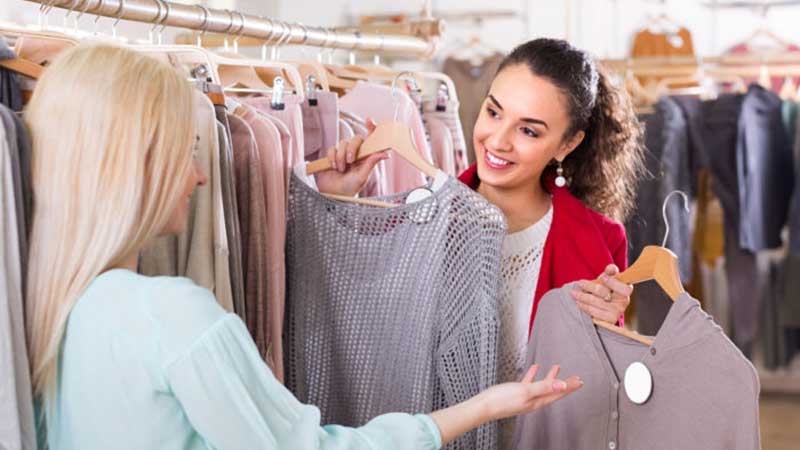 Clothing franchise business in Canada offers good opportunities and hence are perfect choice to invest into in 2022. By analyzing the market and comparing it to previous years, we have found out no significant changes in terms of leaders. The Best Clothing Franchise brands in Canada show the stability and thus good perspective for new franchisees.
Starting a clothing business a newbie needs to find a niche, build a budget, think about the location and design of a store, promote the brand on the market, etc. Buying a clothing franchise a new franchisee evades all the hassles being helped by a franchisor. The assistance a reliable franchisor offers includes manuals and trainings on running the business, recommendations on choosing a location, advertising, etc. There's a wide array of clothing opportunities of franchising in Canada. Therefore, to make the right choice, consider what kind of product the business sells, what partner brands they have and what conditions they offer. Here is the list of the best clothing franchises to open in Canada.
Here is the top 5 best clothing franchises to open in Canada
Style Encore
Founded in: 2013
Franchising since: 2013
Franchise units: 48
Initial investment: from $276,000
Franchise Fee: $25,000
Royalty Fees: 5%
Style Encore specializes in buying and selling gently-used casual and business apparel and accessories for women. Women like to have trendy, fashionable pieces in their closet for every occasion. Style Encore gives them a resource to sell items they no longer wear, get paid cash on the spot, and purchase new items at a tremendous value - at up to 50 to 70 percent off regular retail. Style Encore offers franchisees a unique opportunity, based on a sound business model and the support of a successful parent company, Winmark Corporation.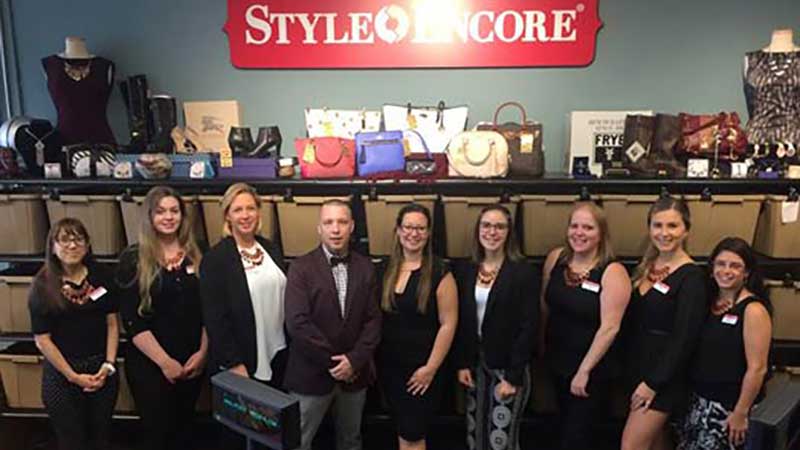 ---
The Athlete's Foot
Founded in: 1971
Franchising since: 1971
Franchise units: 471
Initial investment: from $250,000
Franchise Fee: $30,000
Royalty Fees: 5%
The Athlete's Footi is one of the first Franchisors of athletic footwear stores and is recognized today as one of the world leaders in athletic footwear franchising. The franchise opportunity of The Athlete's Footi has been highlighted in Success Magazine, Franchise Times, Entrepreneur Magazine, Franchise Canada Magazine and numerous other publications globally. The Athlete's Foot was also named Sports Trend's - "Trendsetter of the Year" in both the athletic footwear and virtual retail categories.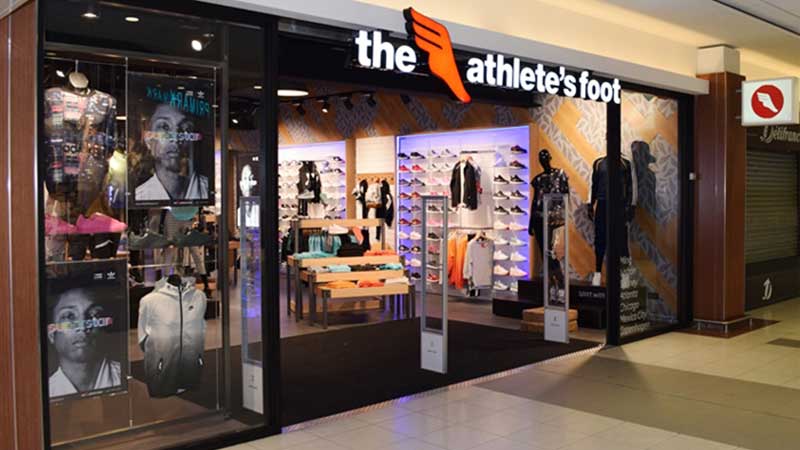 ---
POP Shoes
Founded in: 1985
Franchising since: 1985
Franchise units: 90
Initial investment: from $300,000
Cash Required: $75,000
With more than 90 stores, POP Shoes offers any new investors notoriety in the field of family footwear. Pop Shoes offer shoes for the whole family, a wide range of reputable brands are available at our merchants: Skechers, Baffin, Merrell, New Balance, Nike, Reebok, Adidas, Columbia, The North Face, and many others. POP Shoes is currently considered the largest group of independent footwear retailers in Canada. Become a member of a successful franchise group.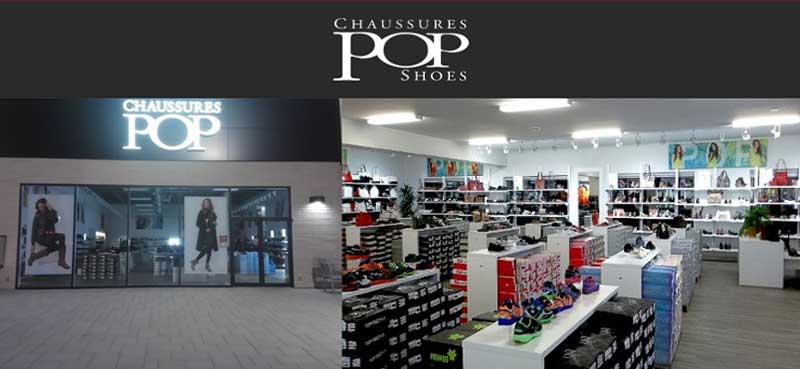 ---
Plato's Closet
Founded in: 1999
Franchising since: 1999
Franchise units: 464
Initial investment: from $281,000
Franchise Fee: $25,000
Royalty Fees: 5%
Plato's Closet is the leading national teen retail store of its kind, focusing on the buying and selling of gently used, brand-name apparel and accessories. There are more than 460 store locations throughout North America and that number continues to grow. From the franchisors of Once Upon A Child, Play It Again Sports, Music Go Round and Style Encore, this brand offers owners a proven business model and the experience and financial stability of an established franchisor.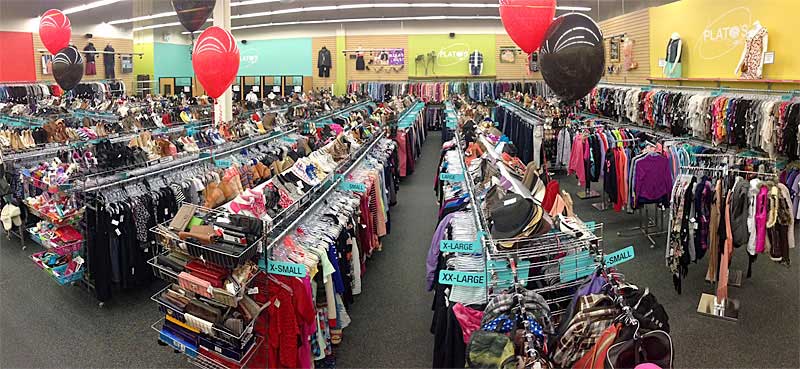 ---
Flip Flop Shops
Founded in: 2004
Franchising since: 2007
Franchise units: 55
Initial investment: from $200,000
Franchise Fee: $30,000
Royalty Fees: 5%
Flip Flop Shops is the authentic retailer of the hottest brands and latest styles of flip flops and sandals. It's more than just a store...it's a lifestyle. Here is your opportunity to become part of the flip flop lifestyle by owning your own Flip Flop Shops franchise. This is your opportunity to take part in one of the fastest growing and most exciting industries in the world. Flip flops are the the best-selling footwear worldwide!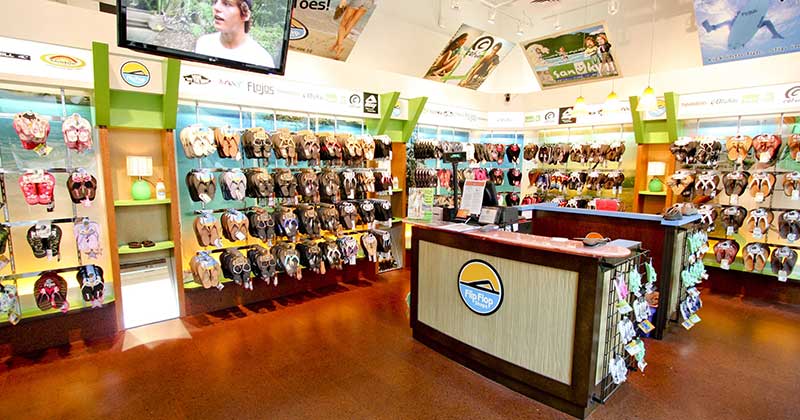 ---
Conclusion
To summarize, we can say any of the listed above clothing franchises is worth buying. But there is a lot to consider while choosing the best one for you. Pay attention to the reputation of the brand, what training and support are offered, check if the other franchisees are successful. But the main thing you need to do is to align your budget with investment requirements of the brand. In order to ease the challenge, we have made the comparison flowchart of the best clothing franchises in Canada for you. It shows the minimum estimated initial investment and initial franchise fee of each brand. By using it, you can figure out the difference in financial requirements for each franchise, and decide which one fits you the most.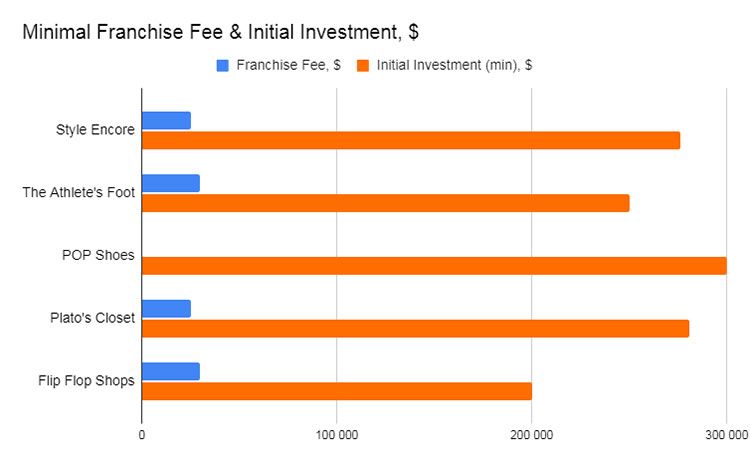 View all Clothing & Footwear Franchises
Browse franchises by countries

USA

India

Canada

The UK

Indonesia

The Philippines

Australia

The UAE

Saudi Arabia

South Africa

Germany

Pakistan

Singapore

Malaysia
Other countries
Want to advertise your franchise with us and successfully boost your business?
Please send us your request and we will get back to you shortly!
DIDN'T FIND WHAT YOU WANT?
ASK THE EXPERTS