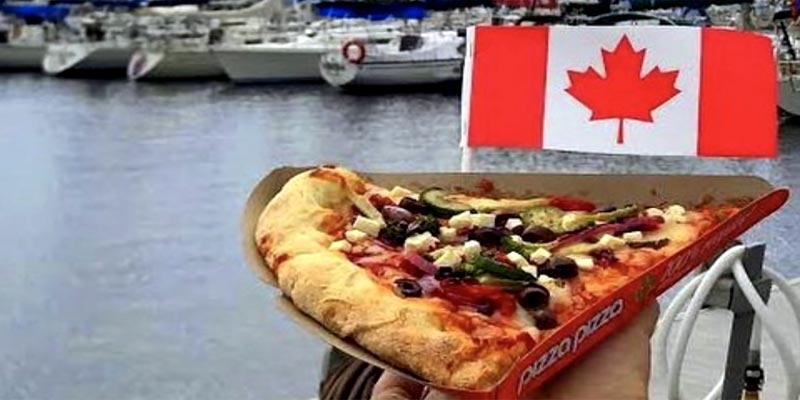 It goes without saying that pizza is delicious. Canadians are passionate about cracking pizza sold in every corner of the country. If an entrepreneur wants to start their own business, they will never miss with pizza franchise in Canada. Because the demand for pizza is stably growing. In addition, pizza is a perfect option for various businesses starting from takeaways and finishing with restaurants. The pizza industry is very dynamic, that means that if you'd like to buy a reliable business you should grab a well-established concept, like the one from our list of Top 10 most popular Canadian pizza franchises.
Here are the top 10 best pizza franchises 2020 in Canada
Pizza Pizza
Founded in: 1967
Franchise units: 724
Initial investment: from $275,000
Franchise Fees: $30,000
Pizza Pizza offers you the best opportunity to be your own boss. We have over 750 locations across Canada, operated by professionals who share the same core values that have made Pizza Pizza one of the most successful pizza Franchises in the country.
---
Boston Pizza
Founded in: 1964
Franchise units: 348
Initial investment: from $1,500,000
Franchise Fees: $60,000
Royalty Fees: 7%
For more than 50 years, BC-based Boston Pizza has made a name for itself through over-the-top pizza creations and earnest connections with its communities through charity and service. The chain's dedication to passion and innovation has helped Boston Pizza secure its place as one of Canada's most coveted franchises.
---
Freshslice Pizza
Founded in: 1999
Franchising since: 1999
Franchise units: 75
Initial investment: $200,000 - $300,000
Royalty Fees: 0%
Freshslice Pizza opened its first franchise in 1999 at the corner of Commercial and Broadway by founder Ray Russell. Our Canadian owned and operated franchise system is more than 70 restaurants strong with franchises in British Columbia. There are hundreds of franchises for you to invest in, Freshslice is the only company that doesn't charge a royalty or advertising fee, saving you tens of thousands of dollars each year.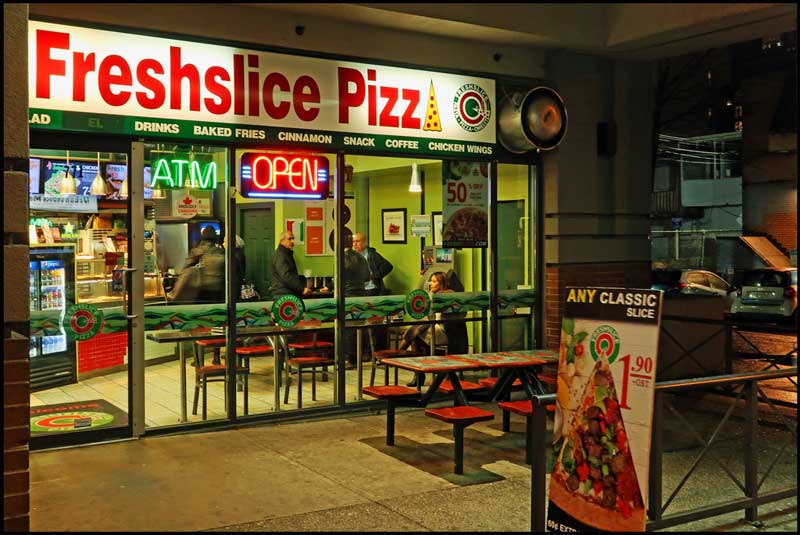 ---
Gabriel Pizza
Founded in: 1977
Franchising since: 1985
Franchise units: 23
Initial investment: $200,000 - $800,000
Franchise Fees: $25,000
Today, Gabriel Pizza specializes in pizza and Italian food dining and delivery with franchised locations throughout Eastern Ontario and Western Quebec. Gabriel Pizza is passionate about delivering the ultimate guest experience and with innovation new products and services. Thanks to the support of our loyal and amazing patrons, Gabriel Pizza continues to grow. We look forward to serving you with great products and services for many years to come.
---
Founded in: 1977
Franchising since: 1981
Franchise units: 100+
Initial investment: $150,000 - $180,000
Franchise Fees: $15,000
In 1977 the first Greco Pizza Restaurant opened in Moncton, New Brunswick featuring a delicious line of pizzas. Today there are over 100 outlets operating in Atlantic Canada, Ontario and Quebec.Each Greco Pizza is a professionally designed, low investment restaurant that serves quality products at reasonable prices.
---
Mother's Pizza
Founded in: 1970
Franchise units: 120
Mother's Pizza Parlour and Spaghetti House, or simply Mother's Pizza, was a restaurant revival of a major 1970s and 1980s chain of the same name, which grew to 120 locations in Canada, the United States, and the United Kingdom.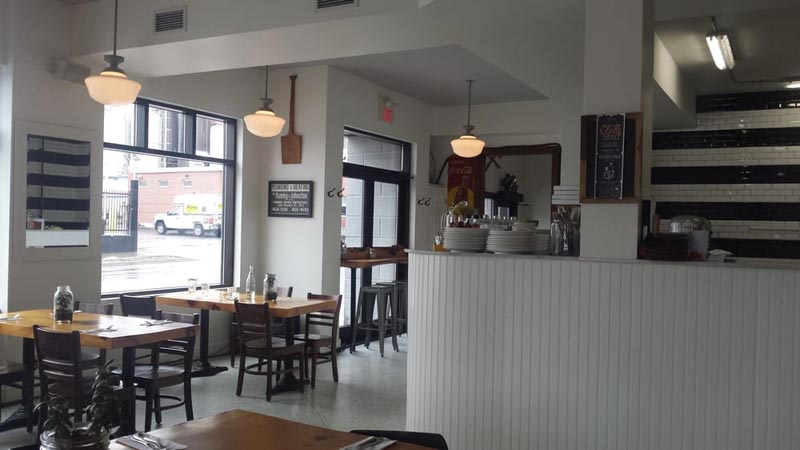 ---
Panago
Founded in: 1986
Franchise units: 150+
Initial investment: $250,000- $360,000
Franchise Fees: $25,000
Royalty Fees: 5%
With over 150 locations and system sales in excess of $110 million, Panago has built a reputation as one of Canada's premiere delivery takeout pizza franchises. Our chef-created original pizzas, salads, wings and breadsticks appeal to today's evolving consumer, satisfying their expanding culinary tastes and demand for quality and convenience. Our unique products and customer experience set us apart, allowing Panago to successfully expand into new markets.
---
Pizza Nova
Founded in: 1963
Franchise units: 140+
Initial investment: $225,000 - $250,000
Franchise Fees: $20,000
Royalty Fees: 6%
The Pizza Nova story began in 1963 in Toronto, Ontario, when a young Italian family opened the very first Pizza Nova restaurant. Still family-owned, Pizza Nova today represents over 140 locations where we pride ourselves on the simple fact that we deliver quality.
---
Papa John's
Founded in: 1985
Franchising since: 1986
Franchise units: 5000+
Initial investment: from $130,000 - $844,500
Royalty Fees: 5%
Papa John's Pizza is an American restaurant franchise company. It runs the third largest take-out and pizza delivery restaurant chain in the United States and Canada. Quality is at our core. It's the foundation we started with, from the first Papa John's pizza that was made in a broom closet in Jeffersonville, IN, to now more than 5,000 locations in 44 countries and territories around the world.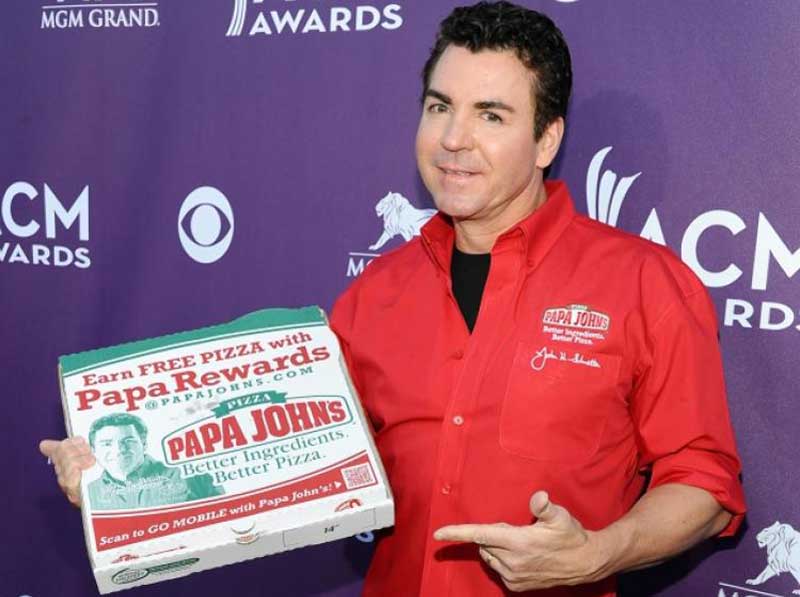 ---
Little Caesars
Founded in: 1959
Franchising in Canada since: 1969
Franchise units: 5,400+
Initial investment: from $450,000
Royalty Fees: 6%
Little Caesars Pizza, the fastest-growing pizza chain in America, continues rapidly to expand its brand worldwide, providing an opportunity for independence in a franchise system. Little Caesars is an international brand and household name - and it has come a long way since its start as a single store in Garden City, Michigan, a suburb of Detroit in 1959, and the opening of its first Canadian franchise in 1969. Little Caesars is growing, looking for franchisees to help bring HOT-N-READY pizza to communities nationwide. There are opportunities in nearly every province across Canada.
---
View all pizza franchises