Top Best Bubble Tea Franchise Opportunities in Canada 2023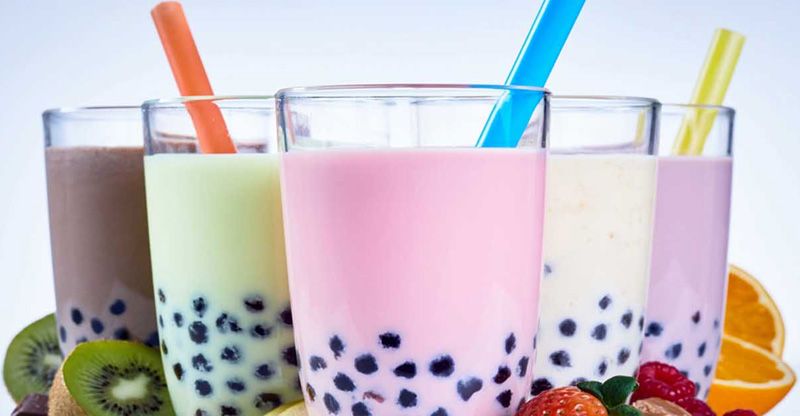 If you are looking for an original business idea with a quick return on investment, then you should look into bubble tea franchises. They invented bubble tea in Asia. In recent years, it has acquired enormous fame all over the world, including Canada. The sale of a high-quality tea at affordable prices is an attractive opportunity for franchisees.

There are many Canadian brands that specialize in preparing bubble tea varieties. They offer excellent possibilities for potential franchise owners. Bubble tea franchises can be of different formats, such as a kiosk, cafe, street retail or an outlet in a shopping center. There are multiple kinds of franchise packages that entrepreneurs can choose from under their capabilities and interests. In this article, you can get acquainted with the best bubble tea business franchise opportunities in Canada, and pick the one that suits you the most.
What Is the Bubble Tea Franchise?
Bubble tea franchise is an establishment that focuses on the production and sale of bubble tea. Bubble tea is a bright and natural product. It is prepared on tea leaves with the addition of tapioca and juices, condensed and powdered milk, and sweet toppings. There is a broad variety of bubble teas. Every establishment has different tea recipes. Typically, boba tea franchises do not focus only on one drink, but have several streams of revenue, like different beverages and food. They sell coffee, milkshakes, baked goods, breakfast meals, sandwiches, and so on. There are many franchise options that range in the investment size, the format of an enterprise, kind of support.
There are many boba tea franchises for sale. If your ambition is to set up a prosperous business quickly, the franchise model allows you to get a head start, so you won't be starting from scratch. You kick-start a thriving venture and operate it.
Best Bubble Tea Franchises to Own
Look at the best bubble tea franchise opportunities in Canada.
Kung Fu Tea
Kung Fu Tea was set up in 2010 and franchised in 2013. The company specializes in the production and sale of bubble tea, coffee, and many other hot and cold drinks. There is also a juice bar. Kung Fu Tea offers an excellent menu and has a unique interior design of its franchise units that attracts customers from all over the world.
Kung Fu Tea has a rich experience in the industry with over 10 years of successful operation. The brand is always in the search for goal-oriented entrepreneurs who desire to join a thriving network. Kung Fu Tea provides help and great financial prospects to its potential partners. The lump-sum fee is $37,000. Typically, the initial investment adds up to $125,000-$429,000.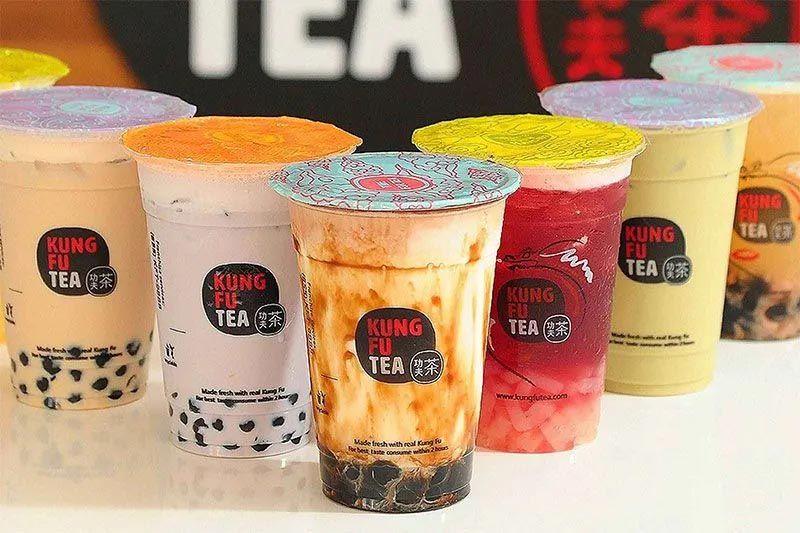 ---
Boba Loca
Boba Loca is a drinks and food establishment. It is a restaurant with a friendly and warm atmosphere that provides top-quality boba tea along with other kinds of drinks and some food like pastries and other baked goods.
The company is looking for franchisees with previous experience in the food or franchise industries. The lump-sum fee is only $14,000. If you want to manage a Boba Loca franchise, you'll have on hand between $89,000 and $326,000 in net-worth requirements to cover associated expenses like construction, equipment and inventory.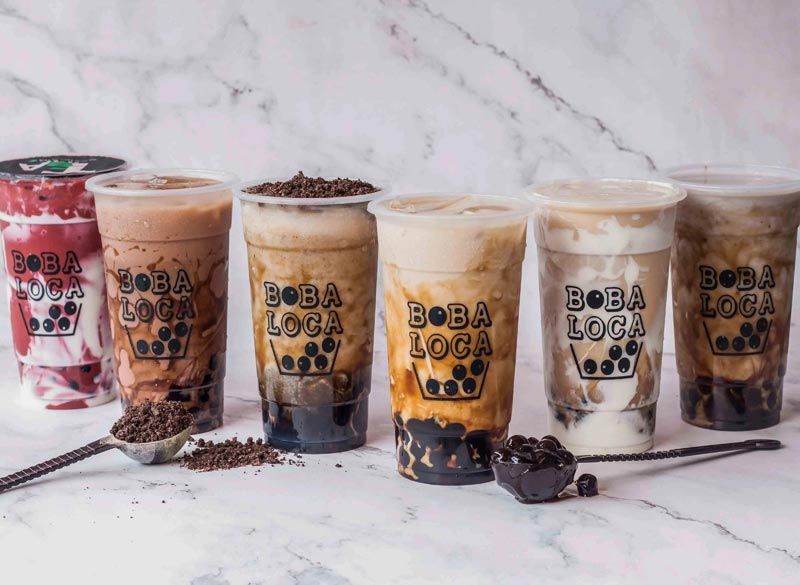 ---
Sharetea
Sharetea is a Taiwanese bubble milk tea brand. Nowadays, it has many stores all around the globe with more planned to be opened. Sharetea's mission is to make drinking tea as enjoyable as possible. The brand has nearly 30 years of experience.
Sharetea takes care of its franchisees. The brand assists with all business aspects of setting up a franchise unit, and offers marketing assistance and necessary training. The lump-sum fee is $22,500. On average, all initial costs of running a franchise add up to about $300,000.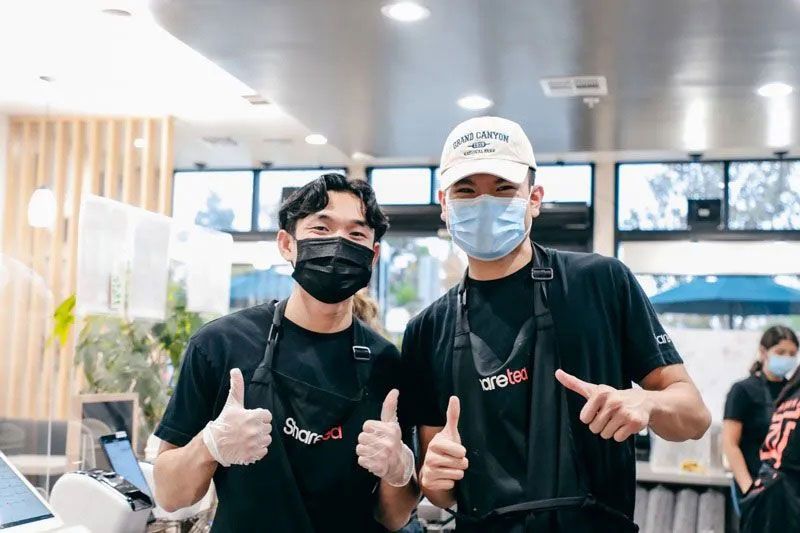 ---
Gong Cha
Gong Cha is a boba store specializing in the provision of high-quality tea. The brand offers a unique menu that has different combinations of tea with the addition of fruit, syrups, toppings and sweets. There are takeout and online ordering options. Gong Cha operates in local and international markets. It is a Taiwanese brand, but there are many units in many other countries as well.
The size of investment ranges depending on various factors. Usually, the lump-sum fee is $30,000. They estimate all initial operating costs at $178,000- $336,000.
---
Bubbleology
Bubbleology is a bubble tea chain that focuses on the production of fresh milk and tapioca teas, besides inclusive food like signature waffles. Single-unit and multi-unit development are available.
The brand offers several types of franchises, like in-line shops and kiosks, which provides different opportunities. Franchisees can pick the one that they are more interested in. Bubbleology seeks entrepreneurs with prior experience in the restaurant or retail industries. The amount of a lump-sum fee ranges from $20,000 to $30,000. Usually, it is required to have about $164,000-$361,600 to cover startup expenses.

---
Ninja Bubble Tea
Ninja Bubble Tea is a Canadian brand that was established in 2013. Since then, it has become a prosperous business venture with an excellent reputation and many stores. The company specializes in the sale of brewed tea, coffee, smoothies, and different foods like hot dogs, fried chicken and burgers.
Ninja Bubble Tea combines friendly service with a beautiful setting of a restaurant to deliver the best experience to clients. It is a great investment opportunity for entrepreneurs who want to dive into a bubble tea industry.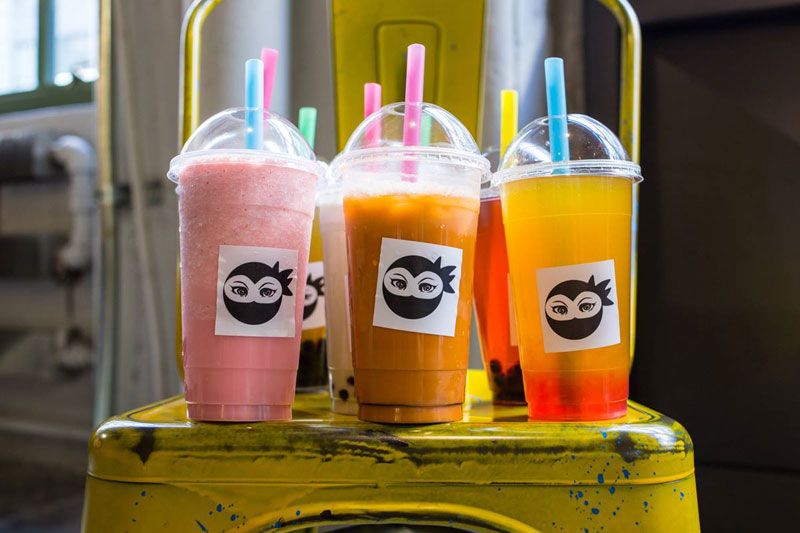 ---
Bee & Tea
Bee & Tea is a brand that specializes in panasian drinks and foods. The restaurant provides a great variety of bubble teas and smoothies. There also exists a possibility for consumers to order a personalized drink with an addition of various toppings and flavors.
Bee & Tea restaurants offer great service in a trendy setting. Customers are drawn in by the urban interior and authentic bubble tea and food offerings. The lump-sum fee is $40,000. The initial requirements can add up to $144,000-$280,000.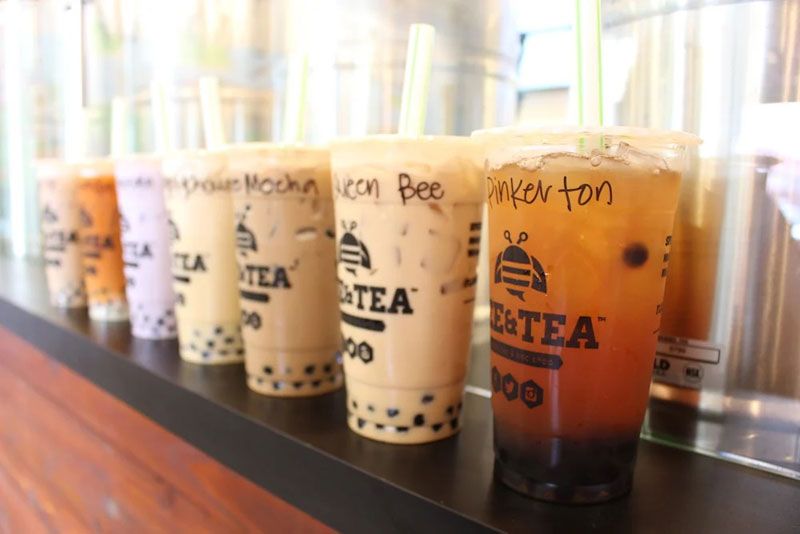 ---
Tapioca Express
They established Tapioca Express in 1999. It is an American brand that is one of the pioneers of the US bubble tea market. Now it has many outlets. Besides bubble tea, the brand offers various snacks, smoothies, and waffles. The brand gets top-quality products from Taiwan.
The brand provides training, advertising strategies, and constant support. The corporate office greatly helps with setting up a franchise unit, as it has rich expertise and a well-proven structure. If you wish to join the brand, you'll be expected to cover an initial payment of $51,000, which includes franchise fee, product costs, training fee and various facilities. They estimate the startup costs at $200,000- $527,000.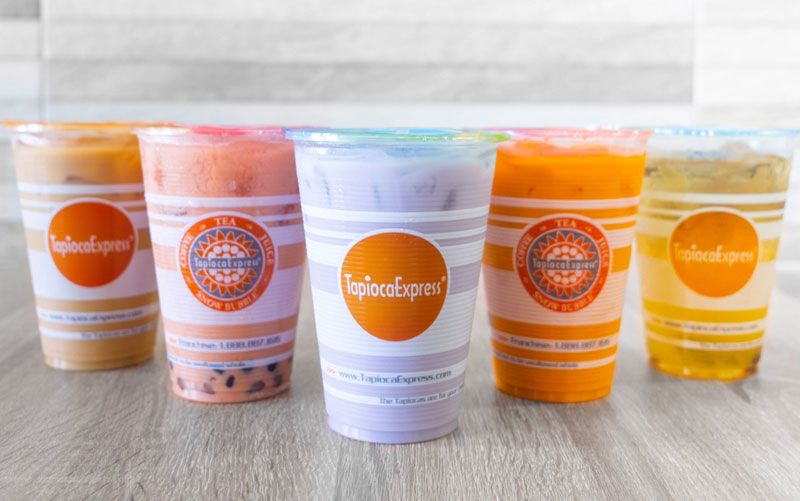 Happy Lemon
Happy Lemon is a brand that produces fresh bubble teas. The tea leaves are supplied directly from Asia. The brand prides itself on providing the best service and brewed tea to its customers. Happy Lemon has over 1000 locations worldwide and constantly looks for prospective investors.
The company is a successful venture that provides great franchise opportunities to entrepreneurs. In order to join the network, you'll need to cover a lump-sum fee of $40,000. The startup costs are usually within $309,000-$509,000.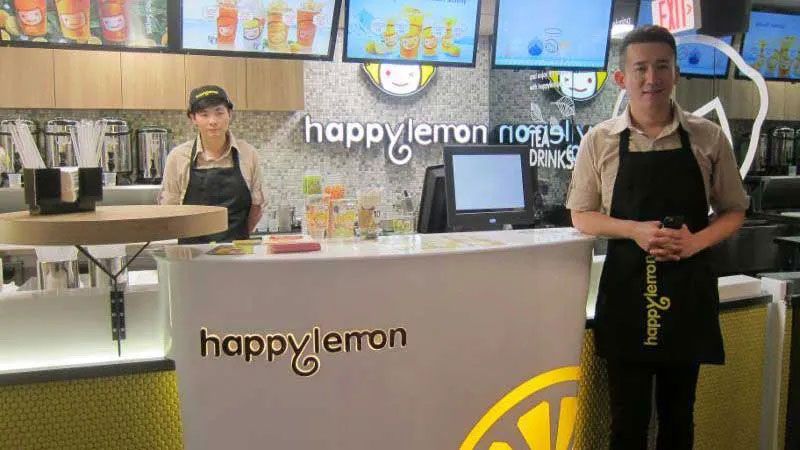 ---
Tea Lounge
Tea Lounge is an American store that serves bubble tea, coffee, cocktails, and inclusive food like sandwiches and baked goods. Live entertainment is present in the restaurants. The brand was established in 2000, and began franchising in 2012.
Tea Lounge cooperates with third parties in order to offer financing to franchisees. The financing can cover fees, equipment, inventory and other associated expenses. The brand is looking for potential franchisees from all over the world. A lump-sum fee is $25,000. They estimate the initial requirements at $141,000-$244,000. The investment in a boba tea company is a great financial opportunity.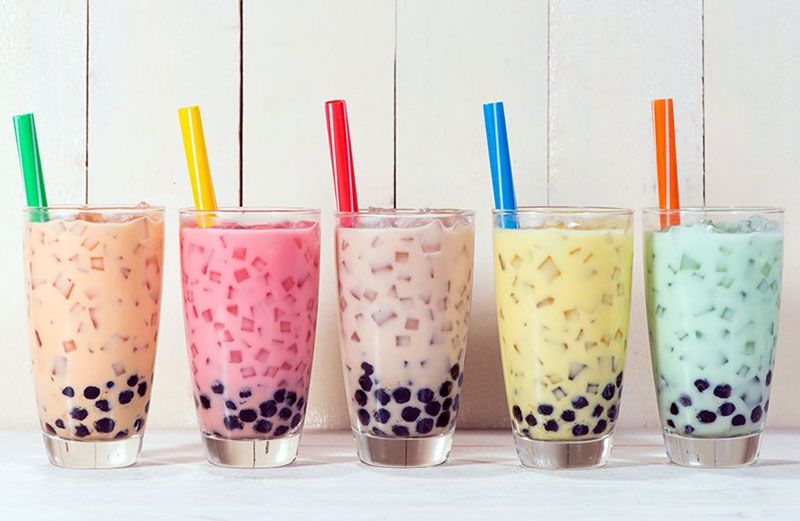 ---
Conclusion
Bubble tea franchise is a prosperous business venture that can generate income at any time of the year. It is a popular beverage with millions of followers around the world. This is a fun and tasty product that offers great financial prospects to franchise owners.

The bubble tea segment is booming, and now is the best time to get on this venture. Above, you can see some of the most profitable business opportunities. Before determining the brand you want to work with, learn all the information about it and see what kind of support and training it offers. You'll also need to analyze your own interests and financial capabilities in order to find the most suitable option for you.
View all Tea franchises
Browse franchises by countries

USA

India

Canada

The UK

Indonesia

The Philippines

Australia

The UAE

Saudi Arabia

South Africa

Germany

Pakistan

Singapore

Malaysia
Other countries
Want to advertise your franchise with us and successfully boost your business?
Please send us your request and we will get back to you shortly!
DIDN'T FIND WHAT YOU WANT?
ASK THE EXPERTS