The Top 10 QSR Franchise Businesses in Canada for 2023
Update: 20.11.2021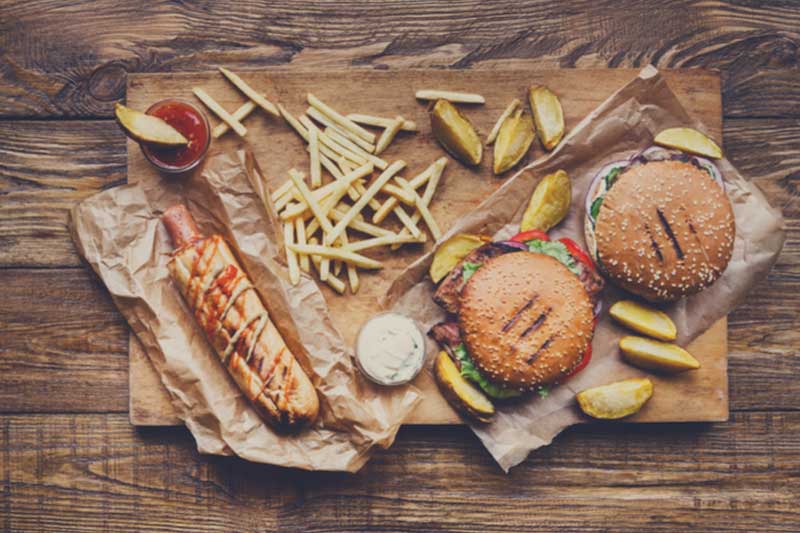 The QSR industry is probably among not many which have not suffered much from the negative impact of pandemic. Looking at the collection of Top 10 QSR franchise businesses in Canada for 2022, we see the same brand names as in the past years. It means that the segment is really reliable to be invested into.
QSRs have captured the restaurant market in Canada, in 2019 its total revenue was $26bn. However, there is always room to go on expanding. The top 10 quick service restaurant franchises for 2022 specialize in fresh coffee, baked goods, homestyle lunches, smoked meat and poutine, burritos, tacos and other food which Canadians enjoy. Tasty food is not enough for a successful restaurant business. The best QSRs have an interesting business concept, well-established management and marketing, a famous brand name. If you are looking for a chance to join a profitable business but don't know what to choose, browse through the list of popular QSR franchise opportunities in Canada here.
Here is the top 10 best quick service restaurant franchises in Canada
Barburrito
Founded in: 2005
Franchising since: 2010
Franchise units: 91
Initial investment: from $300,000
Royalty Fees: 6%
Barburrito is an award winning Mexican Quick Service Restaurant concept featuring gourmet burritos, quesadillas, tacos and salads. Mexican cuisine is amongst the fastest growing cuisines in North America, and Barburrito offers it in a quality, quick and affordable way. Our superb product, efficient operation, healthy profit margins and strong growth are the result of a tested, finely-tuned system, delivering uncompromising quality for today's busy consumers who are looking for a tasty, fresher alternative to traditional fast food restaurants.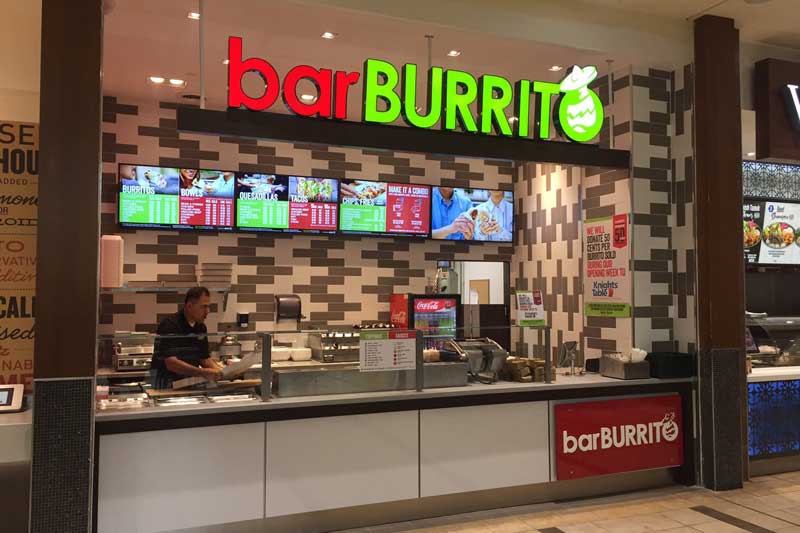 ---
Country Style
Founded in: 1963
Franchising since: 1963
Franchise units: 500
Initial investment: from $230,000
Franchise Fee: $35,000
Royalty Fees: 4.5%
Own an exciting coffee baked goods and lunch franchise concept that combines the most dynamic segments of the Quick Service Restaurant Industry! The Country Style franchise concept reflects a contemporary brand image and an warm and friendly interior decor package featuring freshly ground coffee; an assortment of fresh-baked goods, breakfast sandwiches, smoothies and lunch program. Don't miss out on this outstanding franchise opportunity.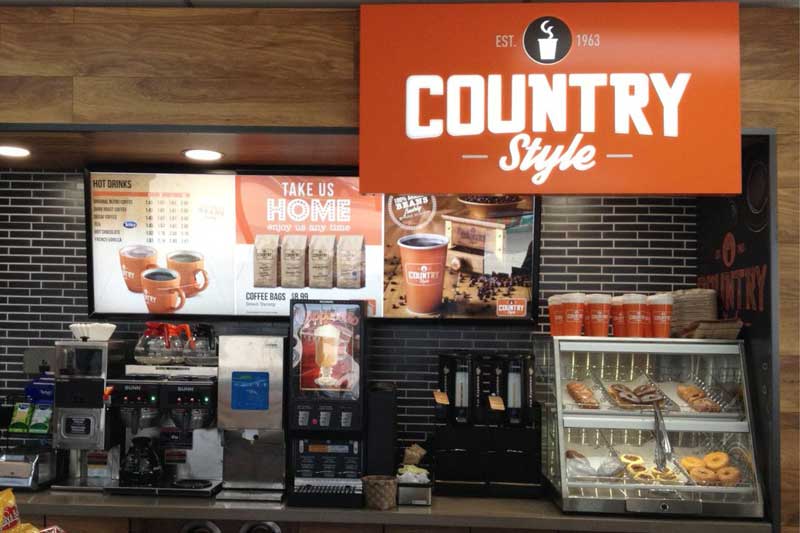 ---
Dunn's Famous
Founded in: 1927
Franchising since: 2000
Franchise units: 10
Initial investment: from $200,000
Royalty Fees: 4%
Dunn's Famous is a quick service restaurant specializing in smoked meat and poutine. Our philosophy is simple. We are more interested in working with quality franchise owners then how many franchises we can open. Our ability to create adaptable marketing and advertising plans is one of our greatest asset in conveying to the customer what Dunn's is all about and another important strength to our longevity in the restaurant industry. We offer a comprehensive training program, direct corporate communication and the stability of a well-established brand and company.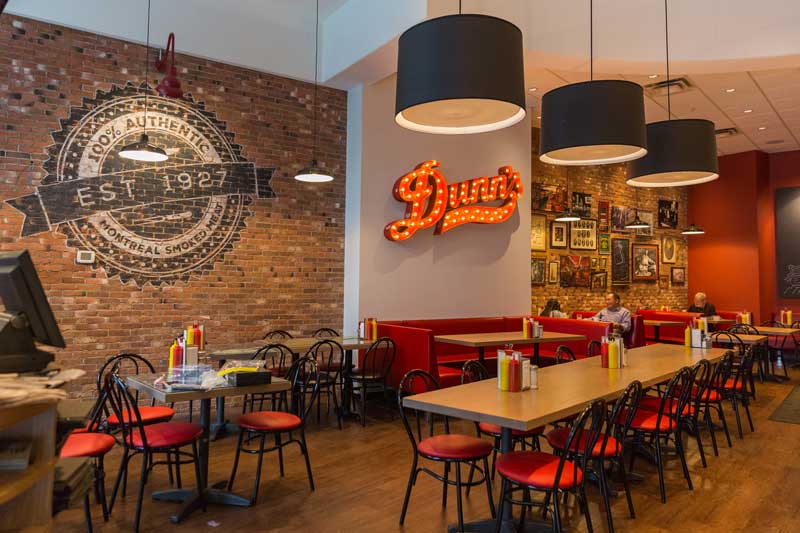 ---
Taco Bell
Founded in: 1962
Franchising since: 1979
Franchise units: 180
Initial investment: from $530,000
Franchise Fee: $25,000
Royalty Fees: 6%
The Taco Bell brand in Canada, part of Yum! Brands, Inc., started in 1979 with one restaurant in Ontario. Today, it has grown to over 170 Canadian units in over seven provinces, to become the leading Mexican-inspired quick service chain in the country. We are seeking candidates who have the future vision to aspire to quick service restaurant franchise multi-unit development.
---
SONIC Drive-In
Founded in: 1953
Franchising since: 1959
Franchise units: 3126
Initial investment: from $865,000
Franchise Fee: $45,000
Royalty Fees: 5%
SONIC is a quick service restaurant concept where nostalgia meets innovation. Our food and beverage products are a blend of classic crave-able items and new flavor profiles. SONIC has one of the most diversified daypart strategies in the industry allowing our Franchisees to maximize their assets and workforce to reach more customers throughout the day. SONIC provides a comprehensive training program that includes support from the Discovery process to opening a new drive-in. We are constantly working to evolve our training support to assist our Franchisees in multiple aspects of their SONIC life.
---
Salades Sensations
Founded in: 2009
Franchising since: 2009
Franchise units: 2
Initial investment: from $265,000
Franchise Fee: $25,000
Royalty Fees: 6%
Salades Sensations is a quick service restaurant specializing in made to order salads, soups and sandwichs. Initial training includes 2 weeks of practical and theorical training, 1 week of opening support, on going operational support.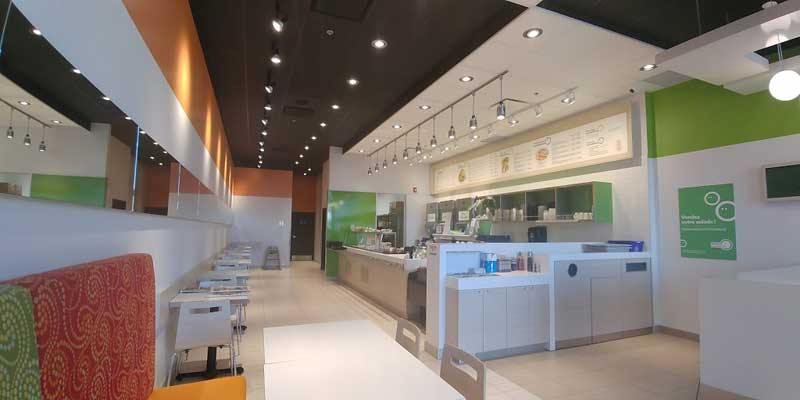 ---
Jimmy the Greek
Founded in: 1985
Franchising since: 1985
Franchise units: 52
Initial investment: from $500,000
Royalty Fees: 5%
Gimmy the Greek is a quick service restaurant chain with locations in leading food courts in Canada. Our goal at Jimmy The Greek is to provide our customers with delicious high quality, fresh and healthy food, served in a fast and friendly manner; offered at a competitive price point. The initial training program takes place at a corporate store. The objective of the training program is to train a new franchisee in how to properly manage and operate a Jimmy The Greek restaurant. The duration of the training is up to 21 days.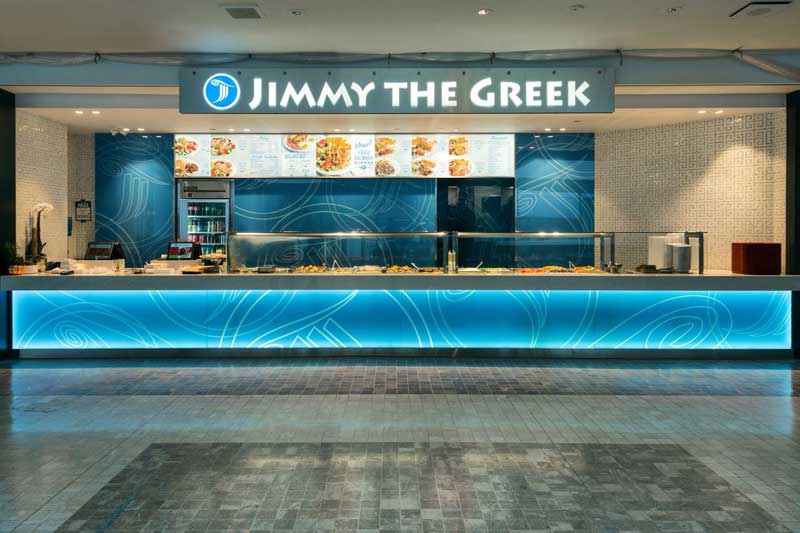 ---
Tandori Indian Cuisine - MTY Group
Founded in: 2008
Franchising since: 2008
Franchise units: 10
Initial investment: from $175,000
Franchise Fee: $30,000
Royalty Fees: 6%
Tandori is a quick service restaurant franchise serving the ever popular Indian cuisine, with recipes inspired by the traditional Tandori (Indian oven) style of cooking. Our mouth-watering curries, marinated meats and vegetables are prepared in specialized equipment that allows our easy-to-operate restaurant to serve gourmet traditional Indian cuisine in a modern quick service format. The affordable Tandori franchise is brought to you by MTY Group, Canada's leading quick service restaurant company operating 30 banners across 2800 units.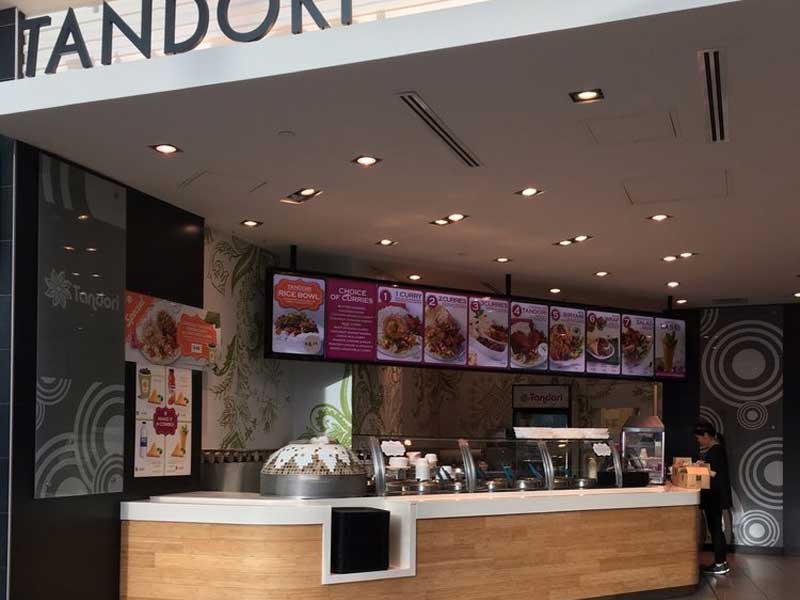 ---
Vera's Burger Shack
Founded in: 1977
Franchising since: 2005
Franchise units: 14
Initial investment: from $225,000
Franchise Fee: $30,000
Royalty Fees: 6%
Vera's Burger Shack is a fresh-based burger shack. We operate as a fast-casual operation, counter service; everything is made to order, fresh. We cater to a growing category of consumers who want a higher-calibre burger experience. Our stores are licensed and drive sales with a strong drink and draft program. With thousands of burger combinations, we are the place for burgers. We provide strong system support for our partners and a quality product that stands alone. We are looking for dedicated franchisees and area developers.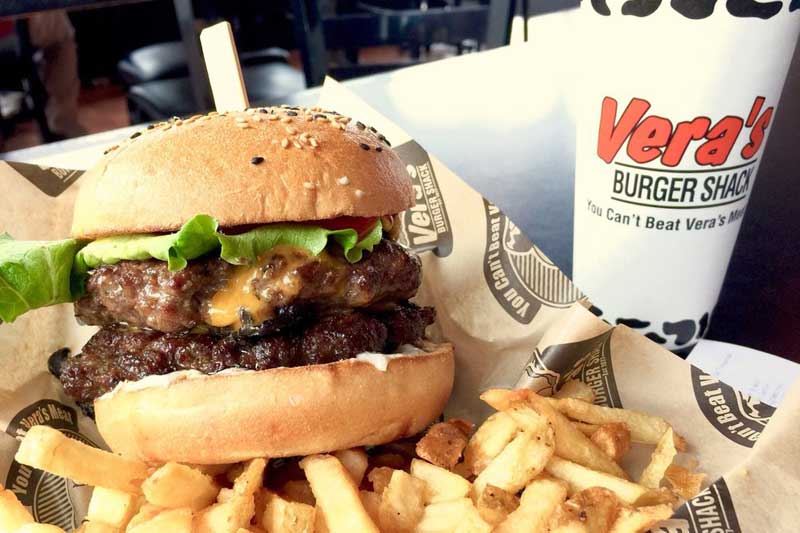 ---
Tim Hortons
Founded in: 1990
Franchising since: 2017
Franchise units: 4,700
Initial investment: from $1,017,600
Franchise Fee: $25,000 - $50,000
Royalty Fees: 4.5% - 6%
The Tim Hortons chain was founded in 1964 in Hamilton, Ontario. The chain's focus on top quality, always fresh product, value, great service and community leadership has allowed it to grow into the largest quick service restaurant chain in Canada specializing in always fresh coffee, baked goods and homestyle lunches. Proactively looking for franchisees across Canada.
---
Conclusion
To summarize, we can say any of the listed above QSR franchises is worth buying. But there is a lot to consider while choosing the best one for you. Pay attention to the reputation of the brand, what training and support are offered, check if the other franchisees are successful. But the main thing you need to do is to align your budget with investment requirements of the brand. In order to ease the challenge, we have made the comparison flowchart of the best quick service restaurant franchises in Canada for you. It shows the minimum estimated initial investment of each brand. By using it, you can figure out the difference in financial requirements for each franchise, and decide which one fits you the most.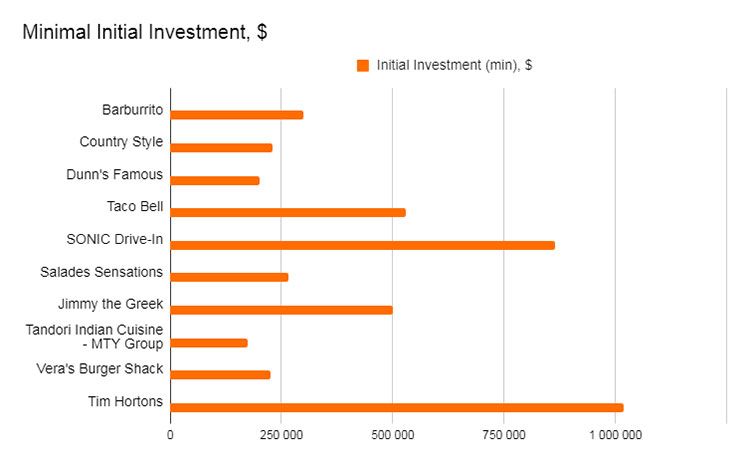 View all Quick Service Restaurant (QSR) Franchises in Canada
Want to advertise your franchise with us and successfully boost your business?
Please send us your request and we will get back to you shortly!
DIDN'T FIND WHAT YOU WANT?
ASK THE EXPERTS