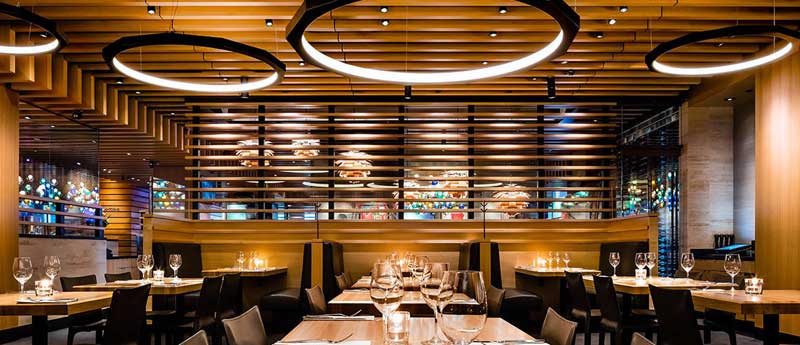 One of the most popular and profitable business is definitely a restaurant one. Because up-to-date people love going out and invest into emotions. Whereas there are many different kinds of restaurants such as pizza cafes, fast food restaurants, chicken restaurants, customers are still looking for new and interesting restaurant concepts. If you feel like opening your own restaurant franchise, keep in mind that Canadians are fond of restaurants which serve healthy food without artificial preservatives and unhealthy ingredients. It would be a sound idea to choose the restaurant franchise with a good reputation out of the list of 10 Best Canadian Restaurant Franchises.
Here are the top 10 best restaurant franchises in Canada
Tim Hortons
Founded in: 1964
Franchise since: 1964
Franchise units: 4,700+
Initial investment: $680,000 - $1,900,000
Franchise Fees: $50,000
Royalty Fees: 6%
Tim Hortons restaurants sell coffee and other non-alcoholic beverages, baked goods, soups, sandwiches, and related products. Tim Hortons—is Canada's largest quick service restaurant chain with currently over 3,600 units located just throughout Canada alone. Headquartered in Oakville, Ontario, restaurants can also be found in Ireland, the United Arab Emirates, the United Kingdom and the United States.
---
Country Style
Founded in: 1962
Franchise since: 1963
Franchise units: 1,000+
Initial investment: $230,000 - $360,000
Franchise Fees: $35,000
Country Style Food Services, Inc., formerly Country Style Donuts, is a fast/casual chain of coffee shops operating primarily in the Canadian province of Ontario, which serves oatmeal, soup, sandwiches, salads, and coffee. The chain is based in Richmond Hill, Ontario. Country Style has over 1000 locations in Ontario, Nova Scotia, Prince Edward Island and New Brunswick under the Country Style/Bistro name.
---
Second Cup
Founded in: 1975
Franchise since: 1963
Franchise units: 300+
Initial investment: $350,000 - $550,000
Franchise Fees: $25,000
Second Cup Coffee Co. is a Canadian coffee retailer, operating more than 300 cafes across the country. Its stores sell hot and cold beverages, pastries, snacks, pre-packaged food items, hot and cold sandwiches, and drinkware including mugs and tumblers.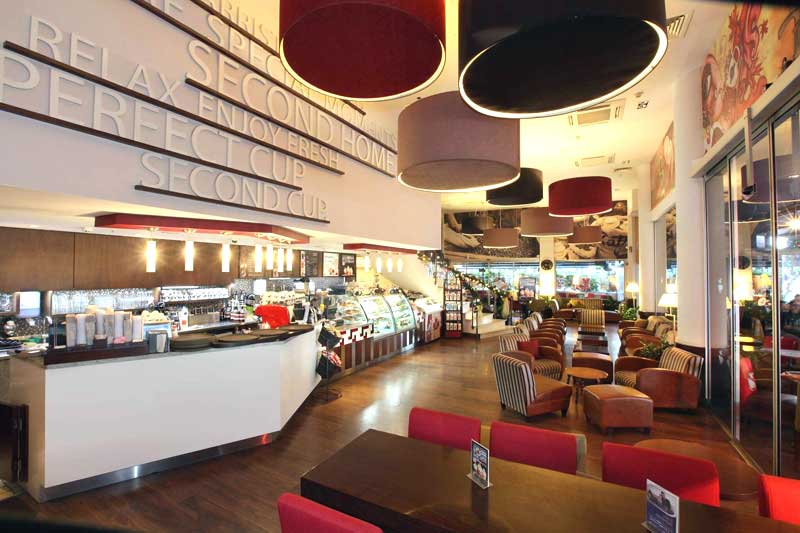 ---
Mr. Sub
Founded in: 1968
Franchise since: 1972
Franchise units: 200+
Initial investment: from $160,000
Franchise Fees: $15,000
Royalty Fees: 6%
Mr. Sub offers a range of signature items, including assorted cold cuts, roast beef and Italian salami. Become a MR.SUB franchise owner and you'll take pride in owning a uniquely Canadian restaurant that's proven to be successful and yet perfectly poised for expansion. More than just a restaurant with wholesome food and genuine hospitality, MR.SUB restaurants are community-gathering places, where guests can experience a little something extra.
---
Pizza Pizza
Founded in: 1967
Franchise units: 724
Initial investment: from $275,000
Franchise Fees: $30,000
Pizza Pizza offers you the best opportunity to be your own boss. We have over 750 locations across Canada, operated by professionals who share the same core values that have made Pizza Pizza one of the most successful pizza Franchises in the country.
---
Boston Pizza
Founded in: 1964
Franchise units: 348
Initial investment: from $1,500,000
Franchise Fees: $60,000
Royalty Fees: 7%
For more than 50 years, BC-based Boston Pizza has made a name for itself through over-the-top pizza creations and earnest connections with its communities through charity and service. The chain's dedication to passion and innovation has helped Boston Pizza secure its place as one of Canada's most coveted franchises.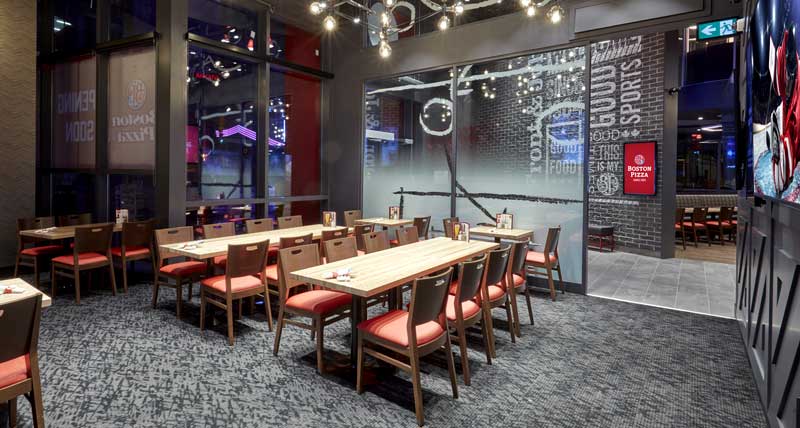 ---
Coffee Time
Founded in: 1982
Franchise units: 100+
Initial investment: $100,000 - $360,000
Franchise Fees: $25,000
Coffee Time locations range from kiosks to free-standing restaurants with a drive through. As one of the largest franchise businesses of its kind in Canada today, Coffee Time has grown from one coffee shop in Bolton, Ontario in 1982 to a brand with locations in Canada and other parts of the world.
---
Booster Juice
Founded in: 1999
Franchise units: 285
Initial investment: $244,500 – $254,500
Franchise Fees: $30,000
BoosterJuice Ltd. is Canada's largest chain of golden fresh juice and smoothie bars. The chain specializes in smoothies made of pure juice, fruit sorbet or vanilla frozen yogurt, frozen fruit, fresh yogurt and ice. The Booster Juice franchise system is strengthened by corporate systems and dedicated local support to guide you through all stages of development and operation.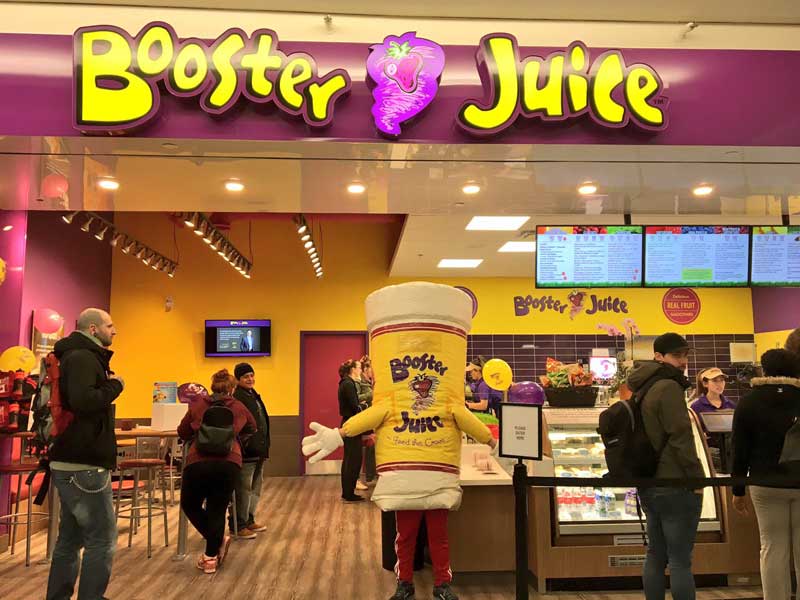 ---
Extreme Pita
Founded in: 1997
Franchise since: 1998
Franchise units: 236
Initial investment: $123,500 - $334,500
Franchise Fees: $30,000
Extreme Pita is a Canadian quick-service food brand serving pita sandwiches, salads, and pizza-style 'flat-baked' pitas. From its inception, the Extreme Pita has been well received by its customers and has demonstrated an ability to grow rapidly and profitably through the development of corporate owned and franchised restaurants.
---
Ben & Florentine
Founded in: 2008
Franchise since: 2008
Franchise units: 56
Initial investment: $450,000 - $650,000
Initial Franchise Fee: $35,000
Ongoing Royalty Fee: 5%
Ad Royalty Fee: 2%
Ben & Florentine is a Canadian breakfast and lunch restaurant chain, serving around 4.5 million customers per year. Our franchisees benefit from a turnkey concept supported by a well-established team. Owning a Ben & Florentine is a tremendous opportunity!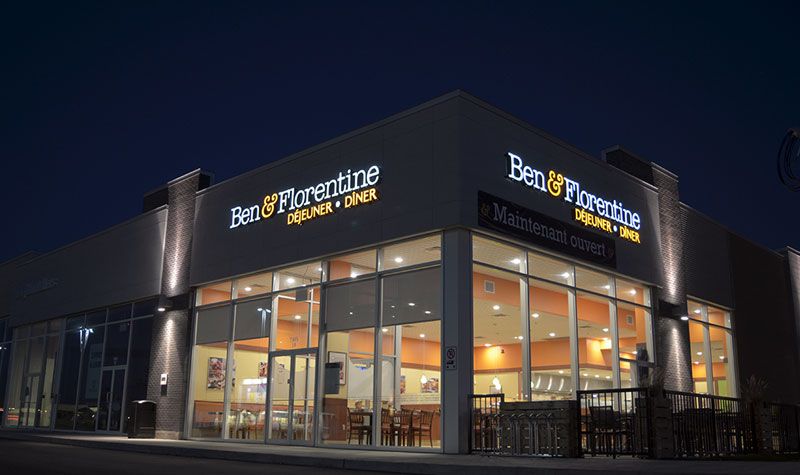 ---
View all restaurant franchises